Getting the logilda.dll error message "There was a problem starting C:\Windows\System32\LogiLDA.dll The specified module could not be found" pop up on desktops and laptops when Windows starts up? A few windows users report "LogiLDA.dll Could Not Be Found" or 'logiLDA.dll missing' error starts to appear since installing the latest windows update. Even they are no longer using the old Logitech device, logiLDA.dll still launches every time system starts up. If you are also getting similar error there was a problem starting logilda.dll here how to fix logiLDA.dll missing issue.
There was a problem starting logilda.dll
LogiLDA.dll (Windows Dynamic Link Library file) is a software component of Logitech download assistant located in C:\Windows\System32 folder. And this error "logiLDA.dll missing" mostly occurs due to the incompatible version Logitech software, more specifically Logitech Download Assistant, This belongs to the Logitech mouse.
Remove logiLDA.dll missing from startup
First, disable the LogiLDA from the startup in task manager by following the steps below.
Open Task manager using the keyboard shortcut Ctrl + Shift + Esc
Navigate startup tab
Look for Logitech download assistant, Right-click on it select disable.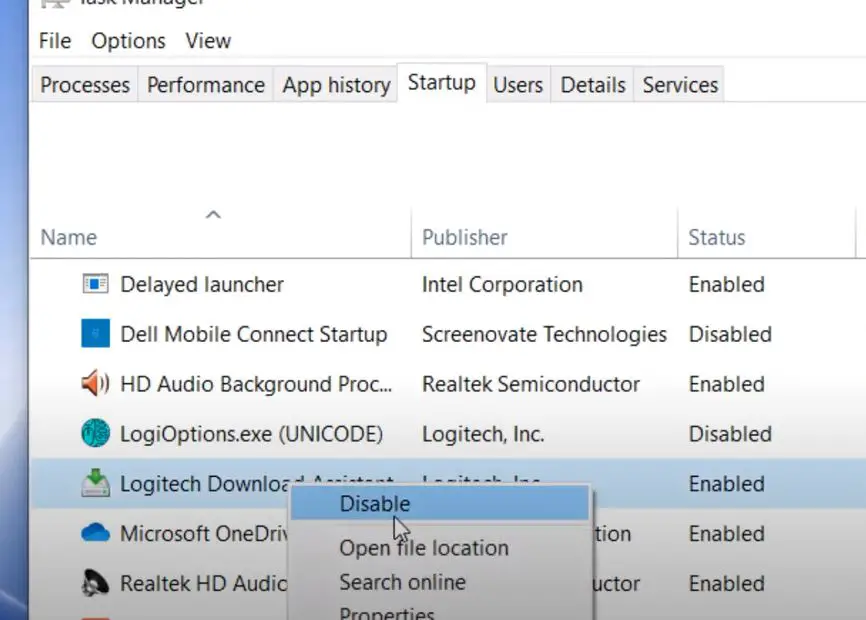 Now open the Windows registry editor using regedit, and locate Logitech Download Assistant Key HKEY_LOCAL_MACHINE\Software\Microsoft\Windows\CurrentVersion\Run
Right-click Logitech Download Assistant and select delete to delete this key.
Close the registry editor, restart your PC and check if there is no more logiLDA.dll missing error at startup.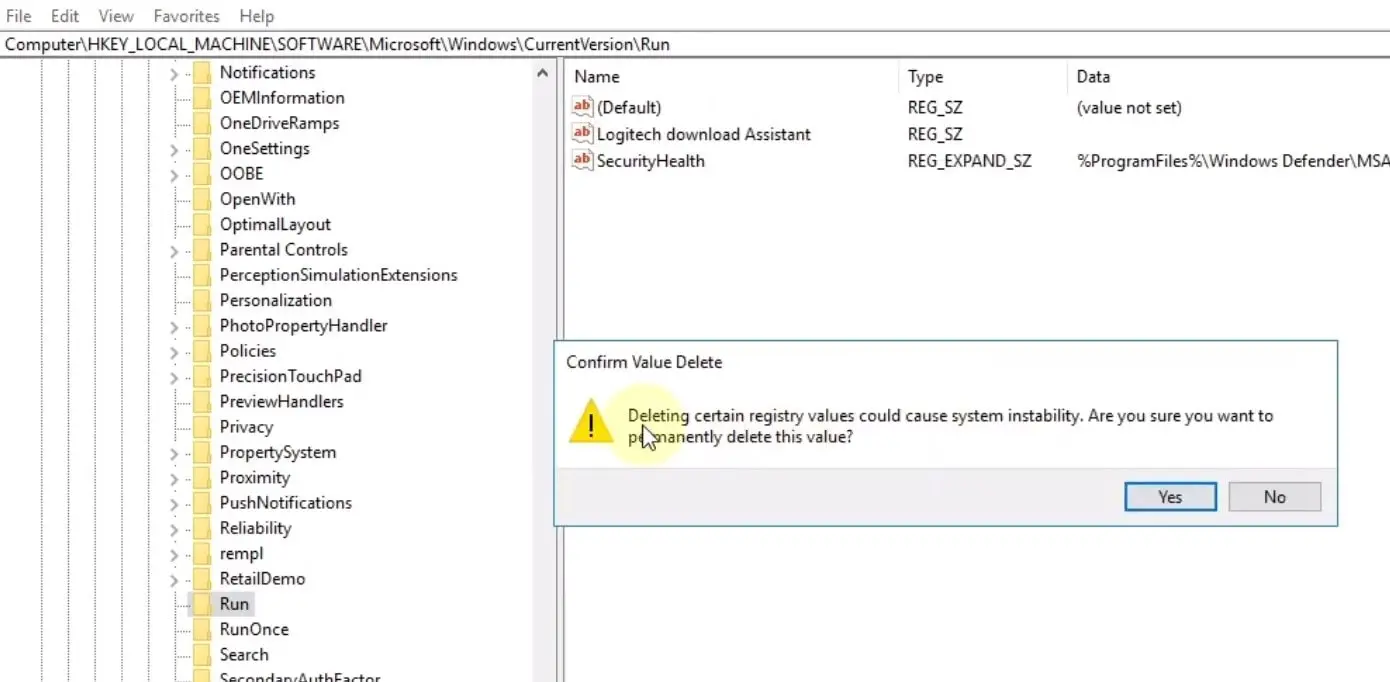 Reinstall the Logitech Driver
If you are using a Logitech keyboard or mouse then try to uninstall and reinstall the Logitech Drivers from the manufacturer's website.
Press the Windows key + X select device manager,
This will display all installed device driver list,
Search for the Mice and other pointing devices from the device list, right-click on it and then select "Uninstall".
On the uninstallation window, checkmark "Delete the driver software for this device" and then click uninstall to remove the corrupted drivers from the computer.
Follow the on-screen instructions to complete it and then restart the computer if prompted.
Download the latest driver setup file from the manufacturer's website and install it.
Also, a few users report that Uninstall the Logitech SetPoint Software help them fix the "There was a problem starting logilda.dll" error on windows 10
Open the control panel, Click Uninstall a program.,
look if Logitech setpoint software is installed on your device,
Right-click Logitech SetPoint and click Uninstall to uninstall it.
Restart your PC and check if the problem is resolved.
Also read"