No doubt Microsoft's latest Windows 11 is faster ever Operating system compared to the previous one. However, bugs appear here that turn even a fast PC into slow one. Although the company regularly releases new security patches to improve security and fix bugs. But sometimes it starts lagging owing to its vast number of features. Also, there are several other reasons that can affect the overall efficiency of your PC like unnecessary cache, bloatware, corrupt device drivers, etc. Well, the good news is you can make it even faster, by following a few simple steps. Here in this post, we have listed 5 effective tips that you can make Windows 11 run faster on your PC.
How to make windows 11 faster
If you notice Windows 11 computer slow down after recent updates or freezes continuously take a few minutes to try out these tips that not only optimize windows 11 performance but also speed up your Computer as well.
Before start, we recommend restarting your PC. Restarting Windows 11 is the most essential thing to do whenever you feel the system running slow. This may not even seem to be a solution, however, doing this stops numerous processes and services that accumulate over a period of time. Rebooting your device also clears the unnecessary caches that are piling up.
Also, perform a full system scan with the latest updated antivirus to make sure virus malware infection not slow down computer performance.
Update Windows 11
Microsoft regularly releases security updates for Windows 10 which are designed to fix common bugs that reduce system performance. If Windows 10 performance is lagging install the latest windows updates following the steps below.
Click on the start menu then select settings,
Go to Windows update,  click the check for updates button to allow check for and download windows updates from the Microsoft server.
Sometimes you need to click on the download and install now link under an optional update to install the pending updates,
Once done restart your PC to apply these updates.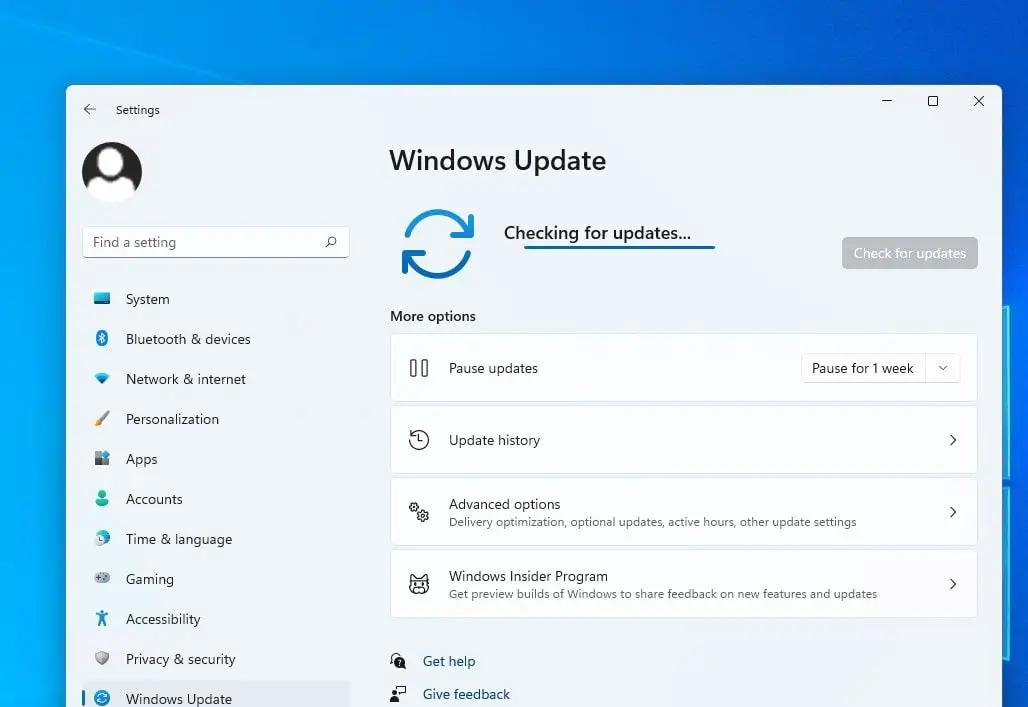 Run the Program Compatibility Troubleshooter
Sometimes apps that were made for an earlier version of Windows will still run on Windows 10, but they might slow down your PC. Run the build in Program Compatibility Troubleshooter that automatically find and fix problems with running older programs on the current version of Windows 10
In the search box on the taskbar, type troubleshoot, then select Troubleshoot settings,
Here In the list of troubleshooters, scroll down and select Program Compatibility Troubleshooter
And then Click on Run the troubleshooter.
Next Select the program that you're having problems with, then select Next and continue through the troubleshooter.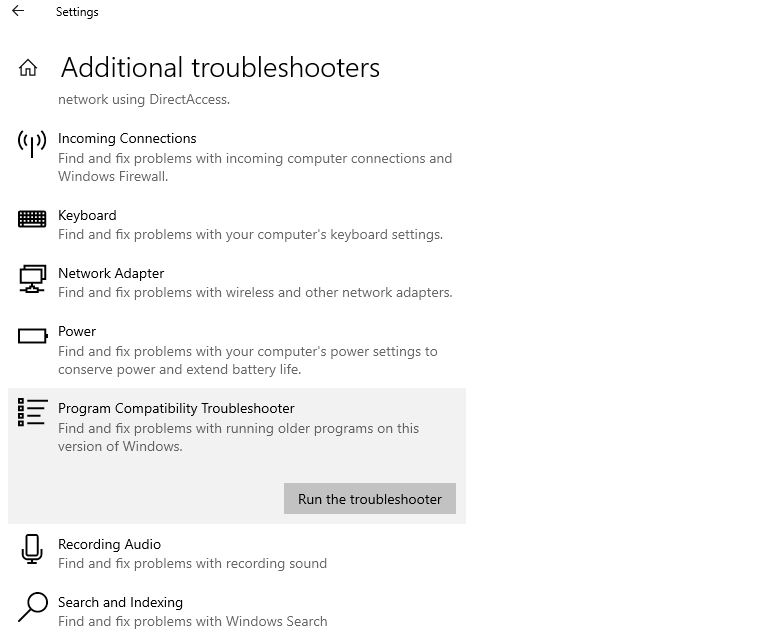 Adjust Windows power settings
Adjusting Windows Power Settings High performance can also turn your Windows 10 into a fast and efficient device. As the name suggests changing High-performance plan can make Windows faster by trading battery endurance for power. Because it consumes the most amount of power it's also more appropriate for desktops. To change the current power plan settings inside Windows, use the steps –
Open Control Panel.
Select Hardware and Sound and go into the Power Options.
Here, check the radio button next to the "High Performance" power plan.
If you want, click "change plan settings" next to the selected power plan and configure the two options available there. Or else, hit Change advanced power settings and adjust settings that suit your needs.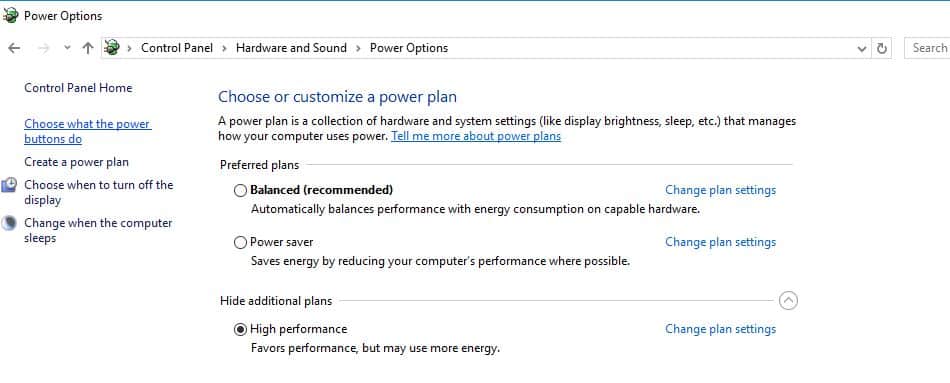 Disable unnecessary startup programs
Again If your computer has enough programs set to run at startup, the entire system will get bogged down. Getting rid of non-essential startup software is absolutely essential for performance. Stop them from running, and your PC will run more smoothly.
Start task manager using keyboard shortcut Ctrl-Shift-Esc,
Click the Startup tab here you'll see a list of the programs and services that launch when you start Windows.
Also, this will display whether what programs are enabled to run on startup, and its "Startup impact,"
To stop a program or service from launching at startup, right-click it and select "Disable."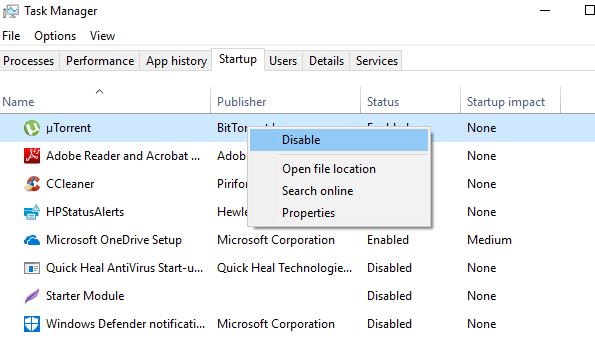 Turn Off Visual Effects
Heavy visual effects do affect the smooth performance of Windows 10 especially if your device lacks proper RAM, processor, etc. And disable visual effects make a big impact, particularly on older computers.
Press Windows + R, type sysdm.cpl and click ok,
Under the System Properties window, tap the Advanced tab.
Next click settings under the performance section.
Now select the custom option on the Performance Options window.
then turn off all unnecessary animation and special effects.
Or you can click on the radio button for Adjust for best performance to shut off all visual effects.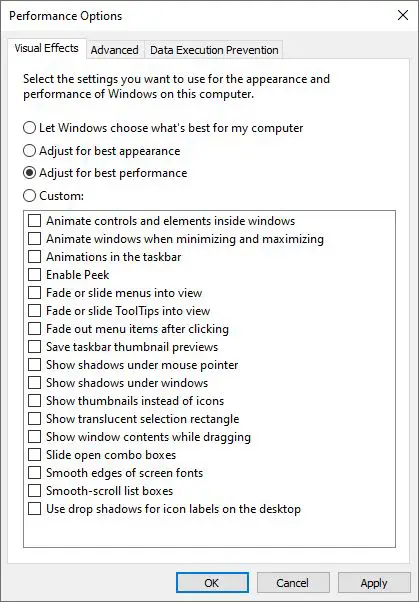 Disable Background apps
A number of programs on your computer try to run silently in the background to perform a number of tasks in the background even if you're not using them. And you need to disable the apps that you don't want to work in the background to increase the performance of Windows 10
Open Settings using keyboard shortcut Windows + I,
Click on Privacy then Click on Background apps.
Here Turn off the toggle switch for the apps you want to prevent from running in the background.
Also navigate Start > Settings > System > Notifications & actions -> Get tips, tricks and suggestions as you use Windows.
Eradicate bloatware
If your Windows 10 Laptop came with preinstalled apps you don't want or need, get rid of them. The same goes for any apps you installed that you later found to be of little or no use.
Control Panel > Programs > Programs and Features > Uninstall a Program
Here, do right-click on the non-useful software and choose Uninstall.
When a pop-up window asking your consent, tap Yes to continue.
Run Windows 10  Storage Sense clear temporary files or unnecessary cache which accumulate on your PC.
Windows registry plays a vital role in keeping your system healthy and error-free. But sometimes errors inside registry cause BSOD errors, Update-related bugs, system freeze etc. And must clean your Windows registry (you may use free third-party applications like CC cleaner) to avoid slowing down of your PC.
Again the performance of a computer mainly depends on RAM, Storage Capacity, and processor. Increasing virtual memory efficiency improves compute performance.
Also if possible replace HDD with SSD: To obtain data from an HDD is a little bit complex phenomenon as this requires its movable parts to function properly. SSD, on the other hand, uses flash memory (like to normal pen drives) allowing faster access of the data. Why SSD is faster than HDD is more explained here in this post.
That's it, we hope the above tips and tricks help to make your Windows 10 fast and Efficient
Also read: