Nowadays Cybersecurity is super-important! Here is How to Protect Your Computer from Hackers, Spyware and Viruses
We spend a significant amount of time on the internet while using computers, laptops or mobile devices and our valuable data is stored on these devices, And nasty people are always looking for ways to steal it. That's why everyone needs to be aware of how to protect their computer and devices against cybercrime. Luckily, there are many simple security measures that you can take to make it much less likely that you'll be hit by a cyberattack. Read more and get five security tips to protect your Windows PC right here.
You can protect your computers by using firewalls and antivirus software, Using a strong password with two-factor authentication enabled and by following best practices for computer use.
How to Protect Your Computer From Hackers
Cybercrime is on the rise. Every year the numbers are increasing, so the threat of cybercrime is getting bigger all the time, and it is expected to cost the world 10.5 trillion dollars by 2025. This is why you need to start protecting your Windows PC today. There are several things that you can do to increase the security of your computer – luckily many of these are simple and easy to do. Check out these five tips on how to do so.
 Hackers are interested in gaining unauthorized access to your devices to steal sensitive data.
Use strong and unique passwords
One of the most important things to do to increase your security is to have strong and unique passwords. You should avoid using the same password more than once. Each of your passwords should be at least eight characters and consist of a random combination of numbers, letters, and symbols. To make sure that you always choose a strong password, you can use an online password generator. The software will generate strong passwords for you without you having to worry about coming up with them yourself.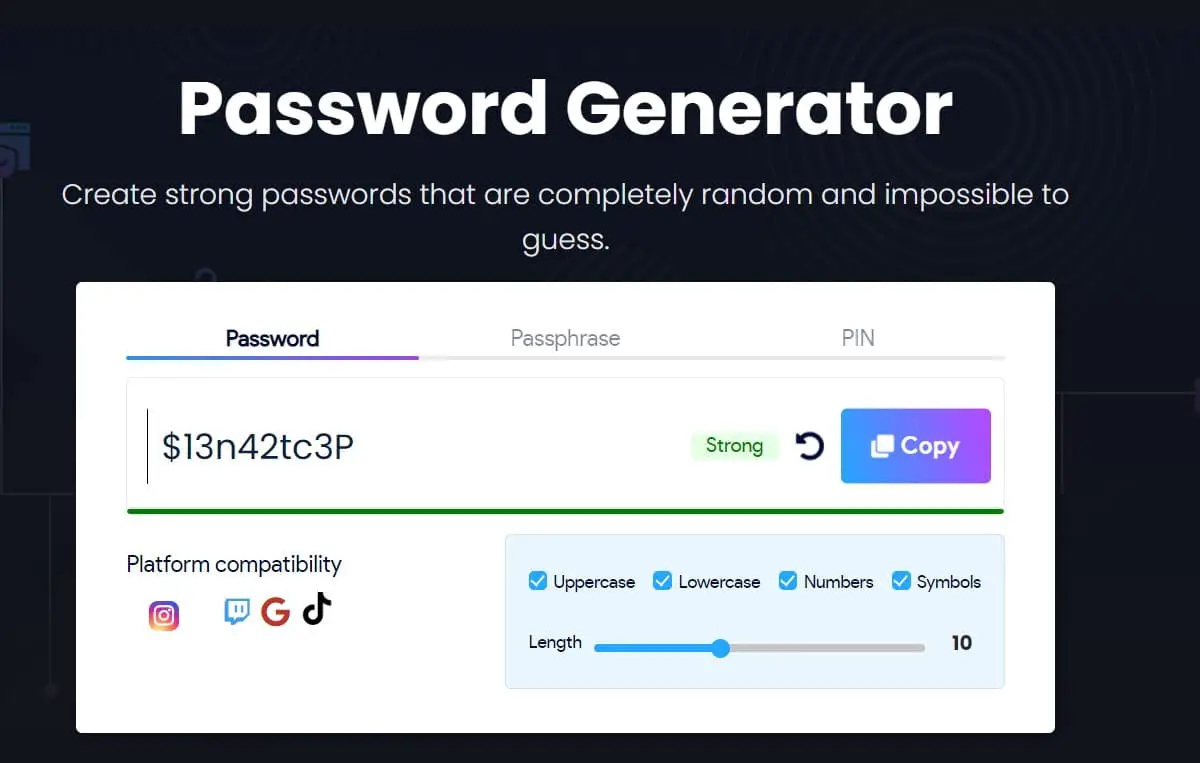 A strong password is a unique word  a mix of letters (upper and lower case), numbers, and symbols, no ties to your personal information a hacker cannot easily guess or crack. 
Some Windows laptops support logging in with Windows Hello, which uses either fingerprint recognition or facial recognition to log you in. If your Laptop supports this feature enabling it is a good step to secure your device.
Open Settings > Accounts > Sign-in options.
On Windows 10, click Manage how you sign in to your device. On Windows 11, click Ways to sign in.
Select either the fingerprint option or the facial recognition option, if available.
You'll also be asked to create a PIN, before setup fingerprint or facial recognition.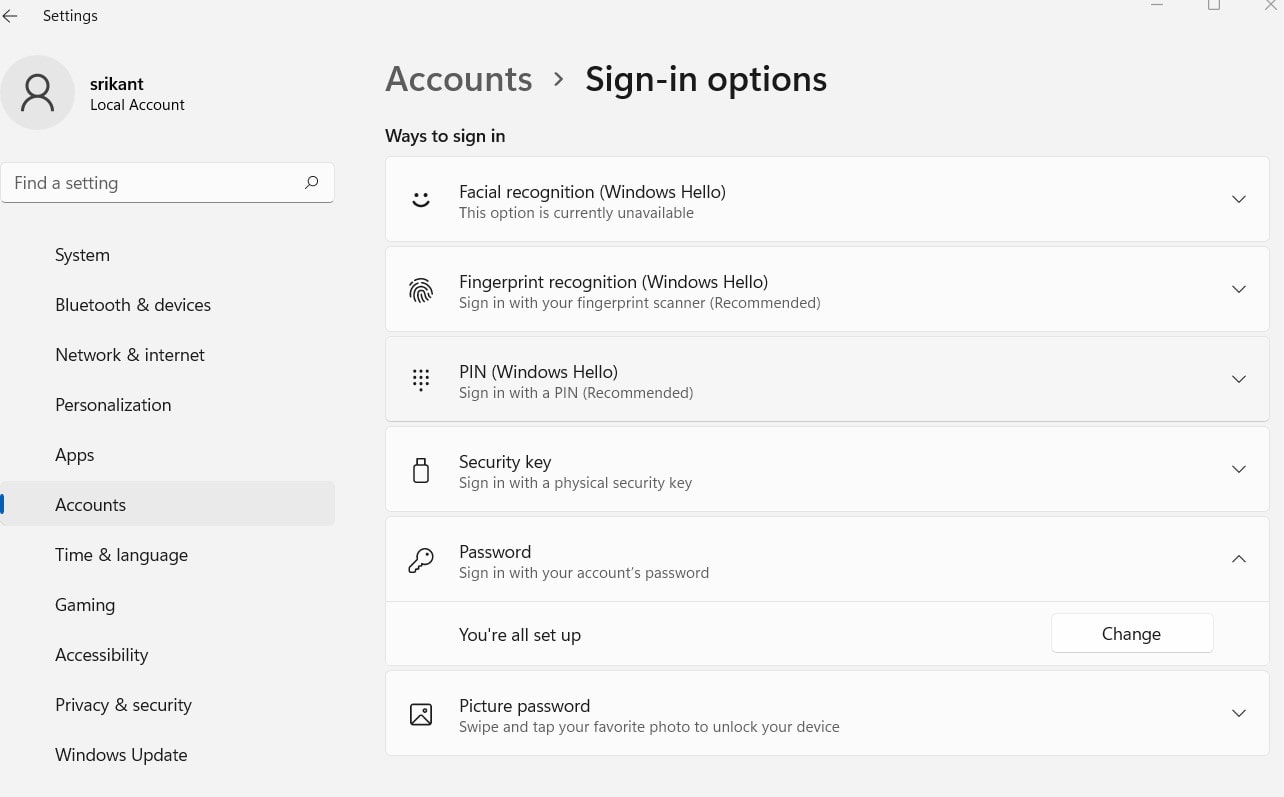 Enable two-factor authentication
Another safety measure you can take to increase the security on your Windows PC is to enable two-factor authentication as much as you can. Multi-factor authentication is a verification method where there's an additional authentication factor besides a password. This could be a biometric authentication like a fingerprint or a face ID. It can also be a phone number or where you will receive a text that needs to confirm that you are you.
If you sign in to Windows with your Microsoft account we strongly suggest setting up two-step verification on that account.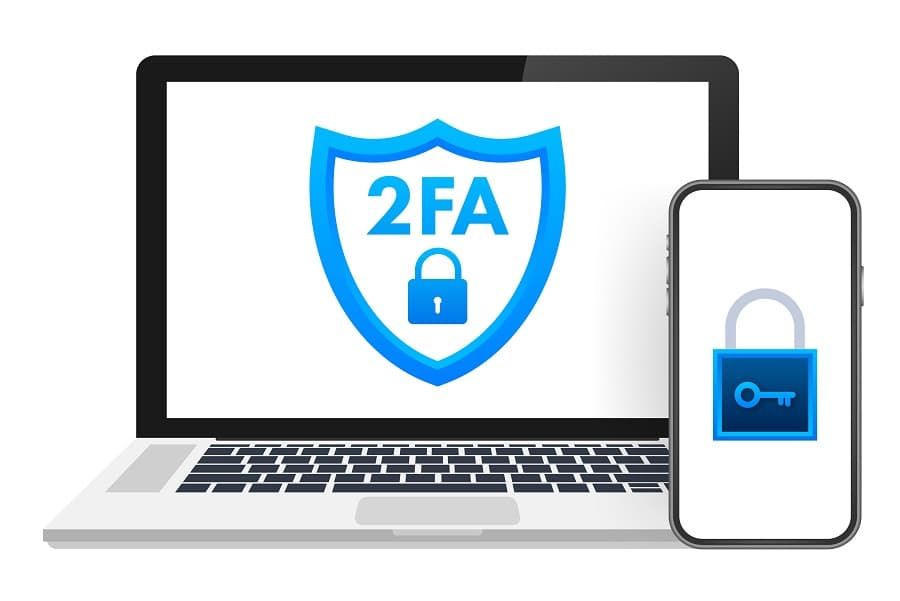 Use a VPN service
A great security tool to increase one's safety online is a VPN. VPN is short for virtual private Network. This software will create its own network and encrypt your original data. This means that hackers and others won't be able to get a hold of your actual data. This is especially a good tool if you like to browse the internet as network security and internet security go hand in hand.
A VPN creates an encrypted tunnel to protect your personal data and communications, hide your IP address, and let you safely use Internet or public Wi-Fi networks
In addition, Antivirus software plays a major role in protecting your system by detecting real-time threats to ensure your data is safe. And its recommended to install an antivirus or anti-malware program on your computer and perform a full system scan regularly to secure your device from virus and malware infection.
Update all of your software
Old software is much less secure than newer software. With every update there are additional security measures – this is why you should always make sure to keep your programs and applications updated on your Windows PC. This is also true for the general system of your computer which you should also remember to keep up-to-date. The best thing to do is to remove all of the software that you don't regularly use and keep the rest updated.
Most updates include security fixes that prevent hackers from accessing and exploiting your data. 
To install the latest Windows updates on Windows 11 PC
Press the Windows key + X and select Settings
Go to Windows Update on the left and hit the check for updates button on the middle
If Windows updates are pending there we recommend allow them to download and install on your computer.
Once done you need to reboot your PC to apply them.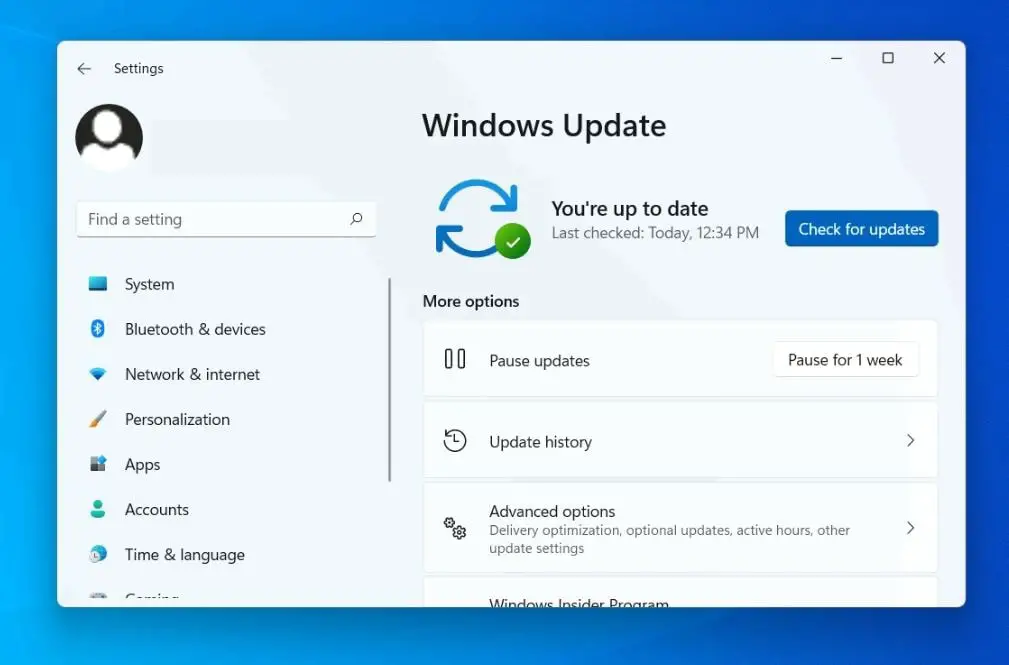 Note: If you are not ready to reboot your computer during working hours, then We recommend setting up your "active hours" under the advanced option on Windows update. So that Windows Update doesn't run during your workday, as well as enabling the Notify me when a restart is required to finish updating option so that you know when an update will take more time to complete.
To install the latest Windows updates on a Windows 10 PC
Press the Windows key + I to open the settings app,
Go to Update & Security then Windows Update,
Here hit the check for updates button and allow to download and install if new Windows updates are available.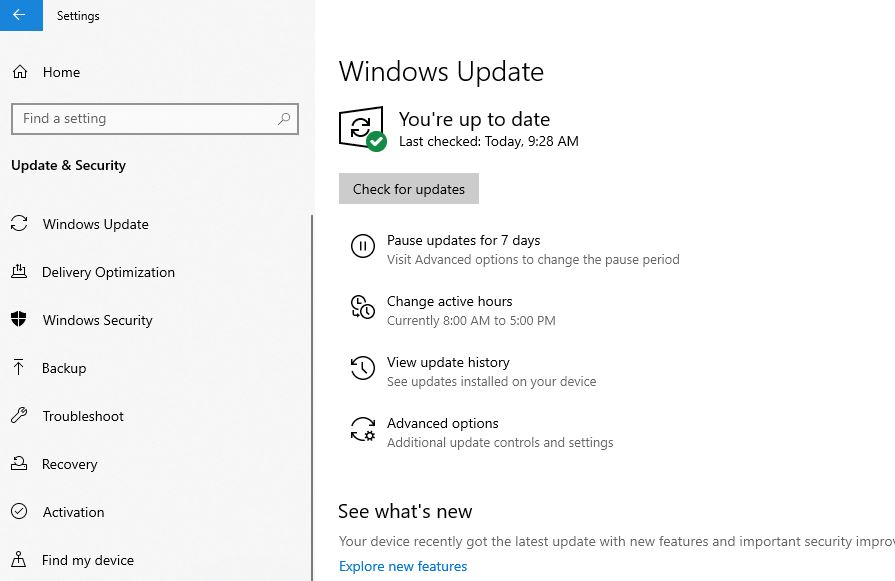 Update Microsoft Store apps
Open the Microsoft Store
Select Library then hit Get Updates button
If there are updates, select Update all or choose which apps you want to update.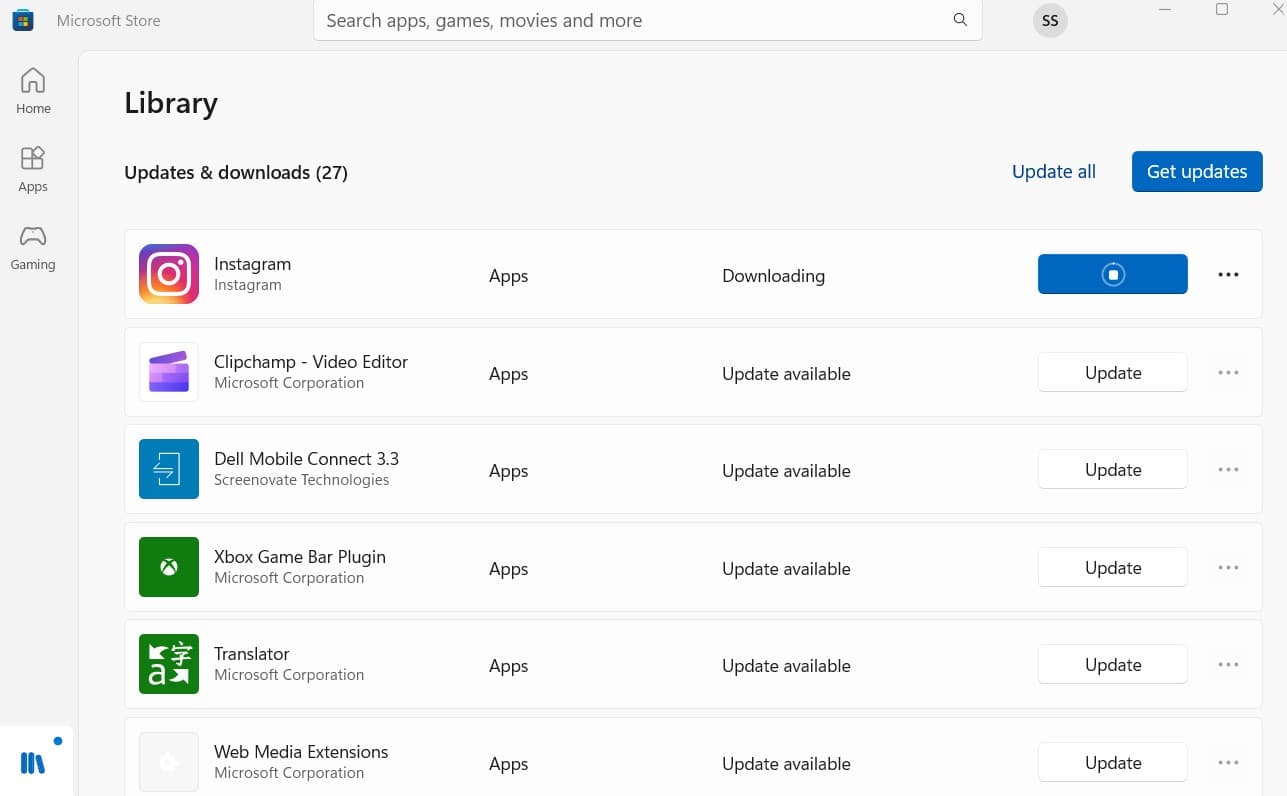 Back up your files
You always take preventive measures to secure against cybercrime but there are chances something goes seriously wrong with PC. Whether it's due to a bug or virus malware infection or anything it's far easier for most people to wipe a storage drive clean and start over from scratch than it is to troubleshoot the problem.
That's why it's very important to regularly back up your important data or files to an external storage device. Also, you can consider a cloud backup service, which provides a third, offsite copy of your files.  Doing so also protects against any mechanical failures of your computer and also ensures that you have multiple copies of the files you care about in case virus, malware, or ransomware infections result in data loss.
 Backing up your information is critical in case hackers do succeed in getting through and trashing your system.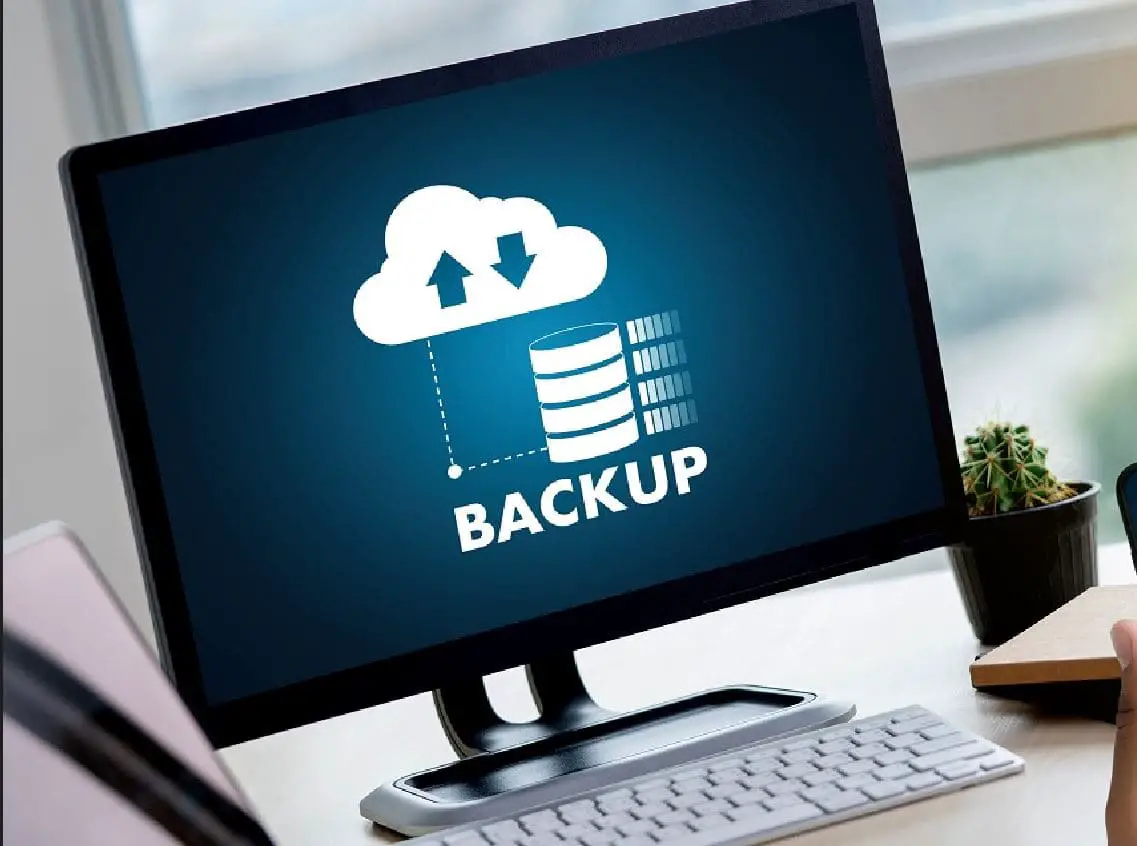 Educate yourself
One of the best things that you can do to protect your PC is to educate yourself on the threat of cybercrime. By reading about online safety and internet fraud you will get to know the ones that you protect yourself from. Once you know how to spot it or what to be aware of, you will be much less likely to become a victim of cybercrime. Most types of cybercrime involve the victim in some way, so if you know what not to do, you might be able to prevent a cyberattack.
If you don't keep yourself updated you are weakening computer and Windows security
In addition, Don't access personal or financial data with public Wi-Fi, Only download software or apps from trustworthy sources. Again if you are not sure about the source, don't click the link or open the attachment on email, and backup your important data to an external device or cloud storage.
Also read: