Learn how to speed up your internet by optimizing your network, your Wi-Fi, or your Ethernet connection.
Everyone loves a fast or speed internet connection. If you have a slow internet connection you need to wait for some extra time when downloading something from the internet or uploading video or images. You can check your internet speed at fast.com or speedtest.net, if the internet not working you need to troubleshoot your internet connection. Well if you have slow internet it will interrupt streaming videos or playing online games. Here in this post, we have a few amazing tips apply to fix and Increase Internet Connection Speed on Windows 11
Why is my internet connection so slow?
There are multiple Reasons Why Your Internet is Slow, it's because you have chosen a slow internet plan or exceeded your data cap. Background programs are eating up bandwidth, the Laptop is too far from the router causing a weak Wi-Fi signal and slow internet or You have slow or outdated devices.
Programs or devices hogging your bandwidth
Too much distance (or a wall) between your device and the router
Outdated drivers or router firmware
Too much cache data
A broken or faulty Ethernet cable
How To Speed Up Internet On Windows 11
Well, you have chosen a good internet plan or have not exceeded your data cap but still, your internet download speed is very slow. Get closer to your router or move the router closer to your laptop help fix the problem. Again you need to Close unnecessary background programs and applications that might eat up your data and slow down the internet speed. Too much cache data also slow down the browser and result in websites not loading. Also, you need to update your computer, especially network drivers & router firmware to Increase Internet Connection Speed on Windows 11.
Move your laptop closer to your router
Use an ethernet cable to Connect your laptop to the router
Don't run many apps at once or download huge files
Scan the system for malicious intrusion
Update Windows 11 and update the wifi driver
Switch to Google DNS
Use an ad blocker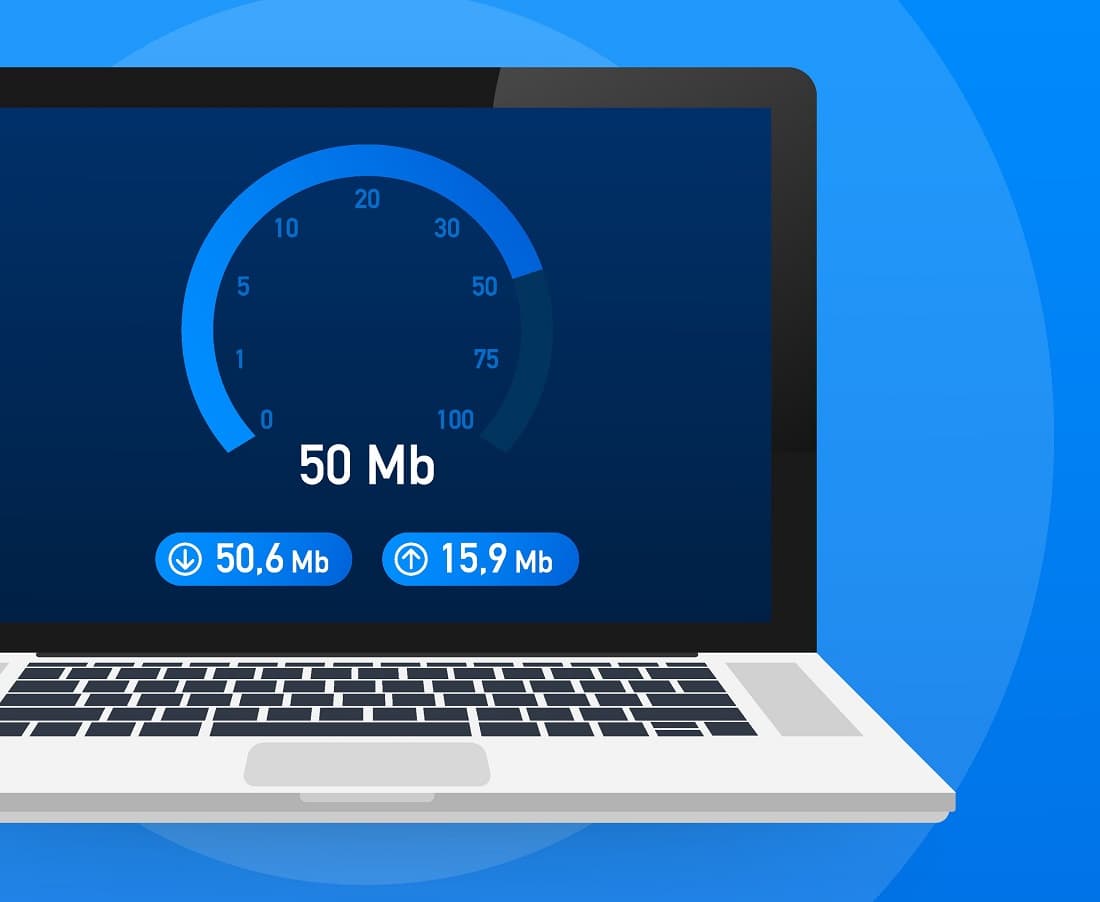 Restart windows 11
Let's start with reboot your computer It not only refreshes the operating system but also clears temporary glitches that might slow down Windows performance include slow internet. At the same time, we recommend restart the router and other network devices as well to clear temporary problems with them.
Turning the router off and then back on again is a quick and easy way to help speed up my internet connection.
Disconnect VPN
Did you notice the internet speed slows down when using a VPN? Yes, VPN decreases internet speed because it encrypts your traffic and rerouts through an external server and this process takes a little time which can slow down your internet connection. We recommend disconnect from the VPN server and check your internet speed.
Usually, if you are using a free VPN that may cause more connection problems and slow down the internet speed because they trade something off in return for free access, including internet speed. Paid VPN options are generally faster, but they can still slow down your internet at peak times.
Get closer to the Router
If you are connected to a Wi-Fi network on your laptop check the Wi-Fi signal, if its weak you may experience slow internet speed even if you have a good internet plan. And you need to Get closer to your router or move the router closer to your Laptop. This is an easy and effective way to speed up your internet connection.
A weak WiFi signal is almost always the cause of a slow internet connection on one computer
Wireless connections are a little unreliable as compared to wired ones. If it's possible connect your PC or laptop to your router using an Ethernet cable this will deliver the fastest possible speeds for your connection.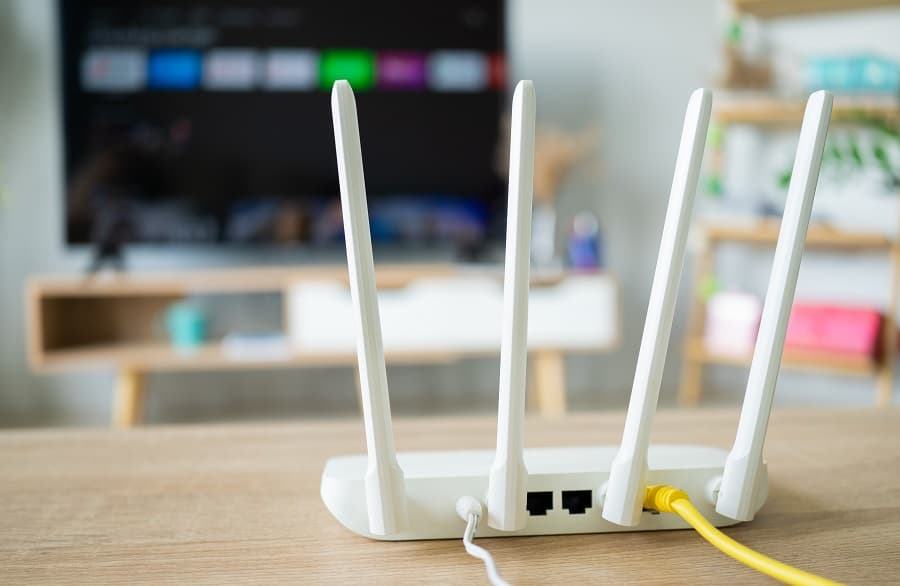 Also it is advised to update the software from time to time to keep the router performing well.
Check Computer's Health
Viruses, spyware, or Malware infections can also result high bandwidth usage that not only slows down your computer performance but also you notice slow internet speed as well. Again if your system not been updated a long time or you are using older web browser on your computer that might impact internet speed.
Perform full system scan for virus malware infection
You can use Windows Defender to scan your PC for viruses. If you are using a third-party antivirus program, you can also scan your PC for the virus, and the slow internet issue should be solved by now.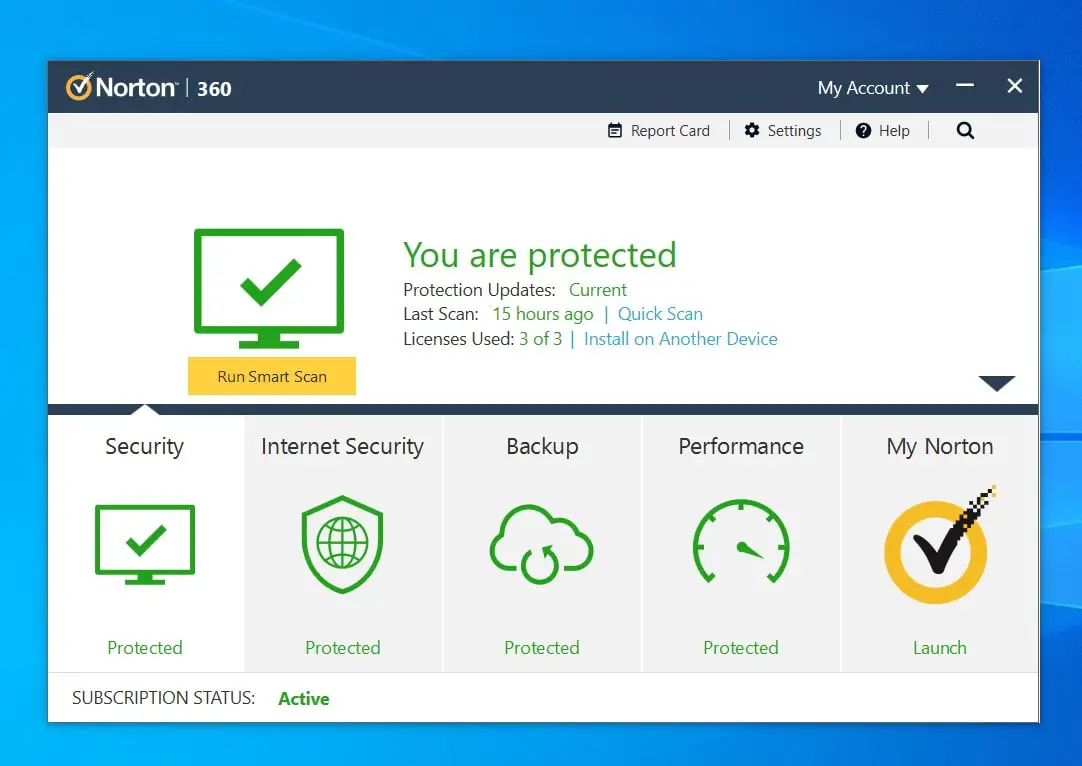 Install the latest Windows updates
Press Windows
key + X and select settings,
Navigate Windows Update and hit the check for updates button,
If pending updates are there allow them to download and install on your computer,
Once done reboot your PC to apply them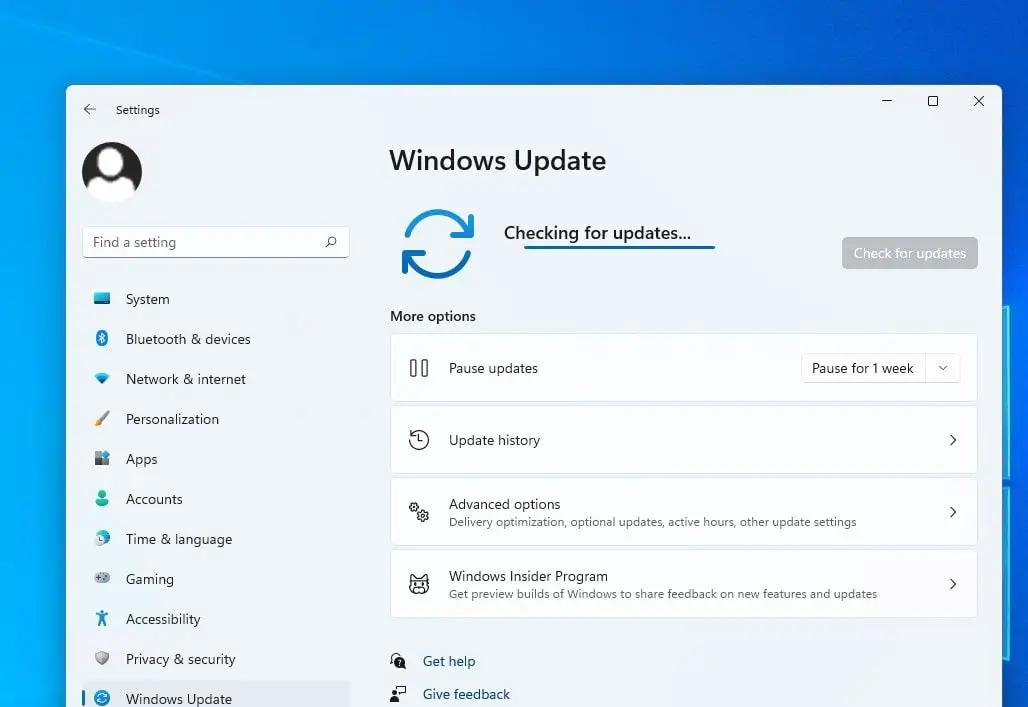 Update chrome browser
If you are using an older browser it not only creates security holes for attackers but also displays errors, the browser not responding or slow loading pages.
Open the Chrome browser click on the menu then settings,
Click on About Chrome or you can type chrome://settings/help on the address bar and press the enter key to check and update the browser automatically.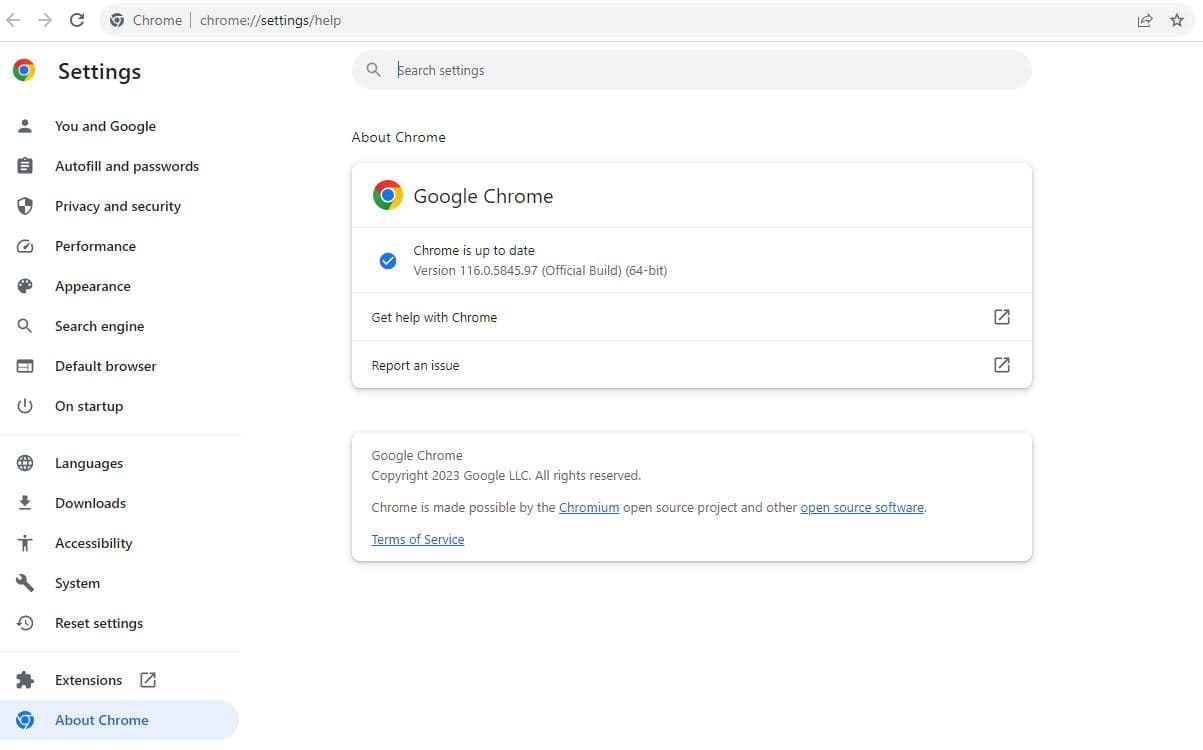 If you are Microsoft Edge user then use edge://settings/help to update the browser automatically.
Use an ad blocker
In addition Using an ad-blocker or privacy-focused browser can cut out auto-playing video ads, and megabyte-hungry ads, freeing up valuable space for your internet connection.
Switch to faster DNS
Still, the internet speed is very slow on your device, try changing the DNS to increase the internet speed in Windows 11.
Press Windows key + R, type ncpa.cpl and click ok to open network connections
Locate your wifi or ethernet adapter, right-click on it select properties,
Select Internet Protocol Version 4 (TCP/IPv4) and then click on Properties.
Select the radio button Use the following DNS Server address and set the Preferred DNS server as 8.8.8.8  and set the Alternate DNS server as 8.8.4.4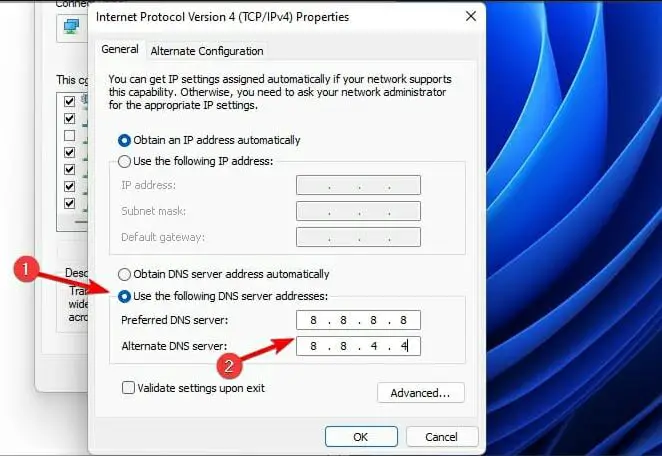 Click ok to save changes, close all programs and reboot your PC
Now check the internet speed, and it should be increased.
Update network driver
Device drivers are an essential part of your computer and you need to make sure its updated and the latest version installed to get the best performance from it. If you have an older or outdated wifi driver installed on your computer you need to update or reinstall the network driver to address bugs and improve performance.
Outdated or incorrect WiFi or network drivers can cause a slow internet connection, and updating them can solve the issue
Press Windows key + X and select device manager,
This will display all devices and peripherals connected to your computer
Expand network adapters option, right-click on network driver select update driver
Select Search automatically for the updated driver software option and follow on-screen instructions to get the latest driver update from the internet.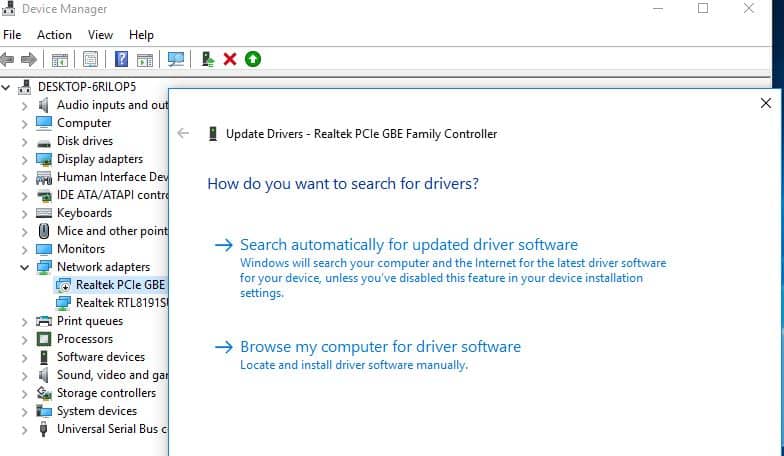 Turn Off the Metered Connection
If the metered connection is enabled on your computer, it may slow down the internet speed to save bandwidth. Let's try turning off the metered connection and then check if you still face the issue or not-
Press Windows key + X to open settings and navigate Network & internet,
Head to the Wi-Fi section (if you are using a wired connection then click on ethernet),
Now select your internet connection, and then turn off the Metered connection toggle.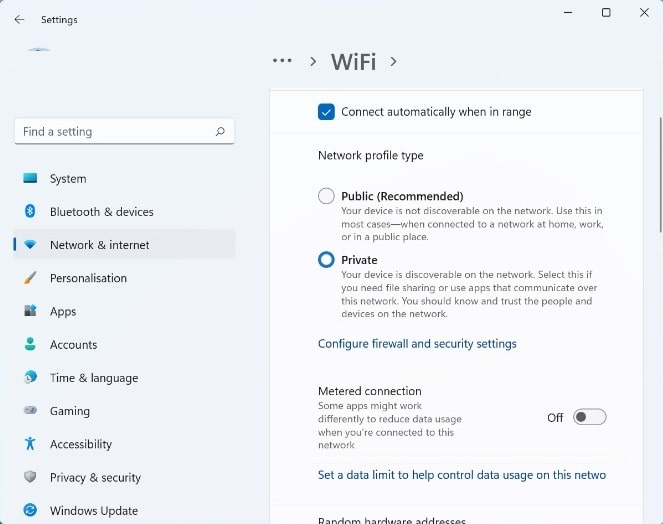 In addition, open the command prompt as administrator and perform the following command to reset or reinstall TCP/IP and help fix internet connection problems including slow internet.
netsh int ip reset c:\resetlog.txt
netsh winsock reset
ipconfig /flushDNS
End Background Tasks Using Too Much Data
There are chances that background running tasks consume too much data which slows down the internet speed. Let's check and End the background tasks using too much data, which not only increases your internet speed but also speeds up Windows 11 as well.
From the start, menu search for Task Manager or you can press Ctrl + shift + Esc simultaneously to open Task Manager,
Head to the Performance tab, click three doted menu then Open resource Monitor.
Move to the network tab in Resource Monitor and Check which process is consuming too much of your data.
Select the program that consumes a lot of data. Right-click on it, and then click on End process.
Do this for all the programs/processes consuming a lot of your data.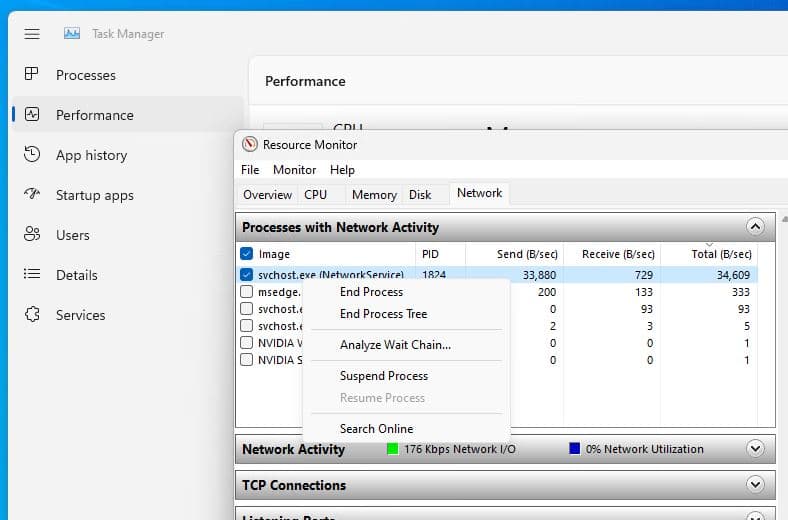 Disable The Windows Update Service
Press the Windows key + R, type services.msc and click ok to open the Windows service console,
Scroll down to locate the Windows update service, right-click on it select properties,
Now change the startup type to disabled and stop the service next to service status,
Now click apply and ok then close the services window,
Also read: