Windows 11 CRITICAL_PROCESS_DIED blue screen error indicates some process that is necessary for windows to proper operation, has ended abruptly or unexpectedly. Sometimes you may experience this Critical Process Died BSOD Error after installing a new hardware or piece of software. Few users report getting this blue screen error after the windows 11 update. Personally, i have experienced this Critical Process Died Error on my computer, suddenly windows 11 stops responding and crash with a blue screen error. Have tried different solutions but the error ended after the windows 11 factory reset. Here are some common reasons behind this blue screen error and solutions to fix the Critical Process Died Error on windows 11.
Why CRITICAL PROCESS DIED error?
There are multiple reasons that may cause CRITICAL_PROCESS_DIED Error on windows 11. Corrupt or outdated drivers, botched windows updates, Malicious applications installed on the system, Bad sectors in the hard drive are common. Again loose connections or hardware failures or Missing system files can also cause this problem.
How to fix Critical process Died error on windows 11
You can Run SFC and DISM commands to repair your system that helps fix Critical Process Died on Windows 11 if system corruption causing the issue. Again installing the latest Windows update may have a bug fix for this blue screen error. Incompatible drivers are common culprits for windows 11 blue screen errors, therefore you need to find and remove the problematic drivers or update them.
Disconnect External devices
Well if you notice this blue screen error started after installing a new device or driver, incompatibility may cause this issue. We recommend disconnecting all external devices connected to your device and check if this helps fix this blue screen error.
Sometimes Dust accumulation over the RAM causes such blue screen error on windows 11. If possible open the CPU cabinet remove the RAM and wipe it thoroughly to confirm if it is free of dust.
In addition, loose connection between HDD or SSD and Motherboard also cause such problem. check the SATA cable connected properly or remove it and properly connect again.
Access Safe Mode
If due to this Critical Process Died BSOD Error your system frequently crashes, we recommend boot into safe mode to investigate this further and troubleshoot the issue.
Safemode enables to access an altered version of Windows and correct any problems preventing windows start normally.
There are several ways you can access safe mode boot on windows 11. Let your PC restart a couple of times or Interrupt the boot process three consecutive.
Alternatively, click on the power icon on the login screen, hold the shift key on your keyboard and select restart. Windows will greet you with the startup repair screen.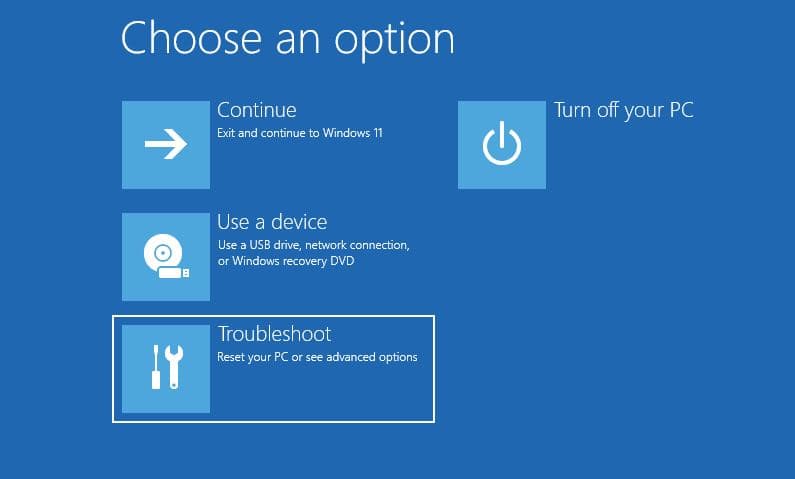 Select Troubleshoot from the list of options then click on Advanced options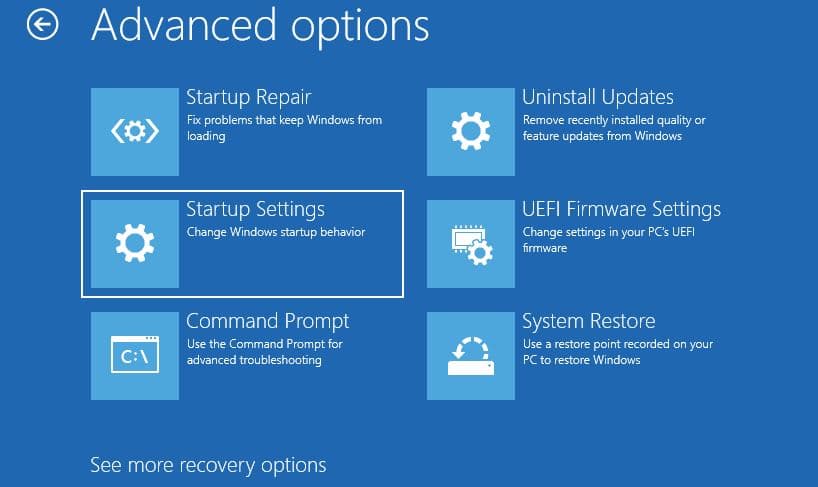 Here Navigate to Startup settings, click on startup settings then click the restart button,
And finally, press 5 to enable the safe mode with networking (this will enable an internet connection that helps troubleshoot easier.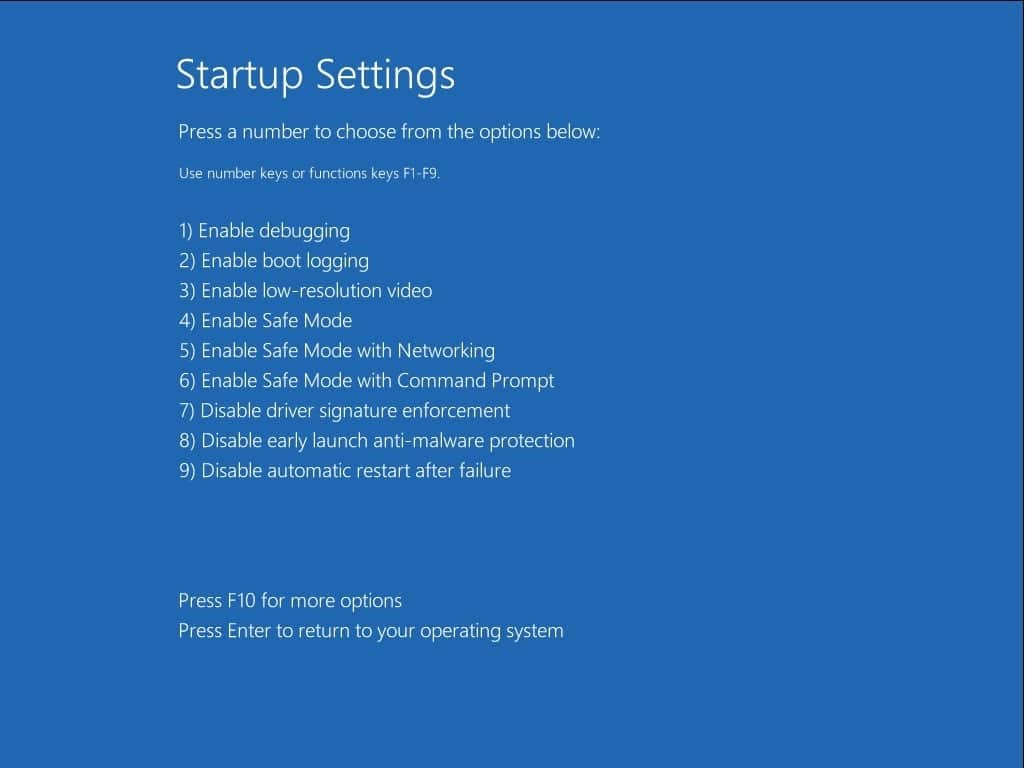 After booting into Safe Mode, use the methods below to troubleshoot the error.
Run SFC and DISM command
The most common reason for this CRITICAL_PROCESS_DIED Error is system file corruption. If due to some reason system files Missing or corrupted on your computer you may experience different bluescreen errors on windows 11. You can repair or replace corrupted system files with help of the System file checker utility and DISM command.
Press Windows key + S and type cmd, right-click on the command prompt select run as administrator,
First run the command sfc /scannow this will scan for all protected system files, and replace corrupted files with a cached copy that is located in a compressed folder at %WinDir%\System32\dllcache.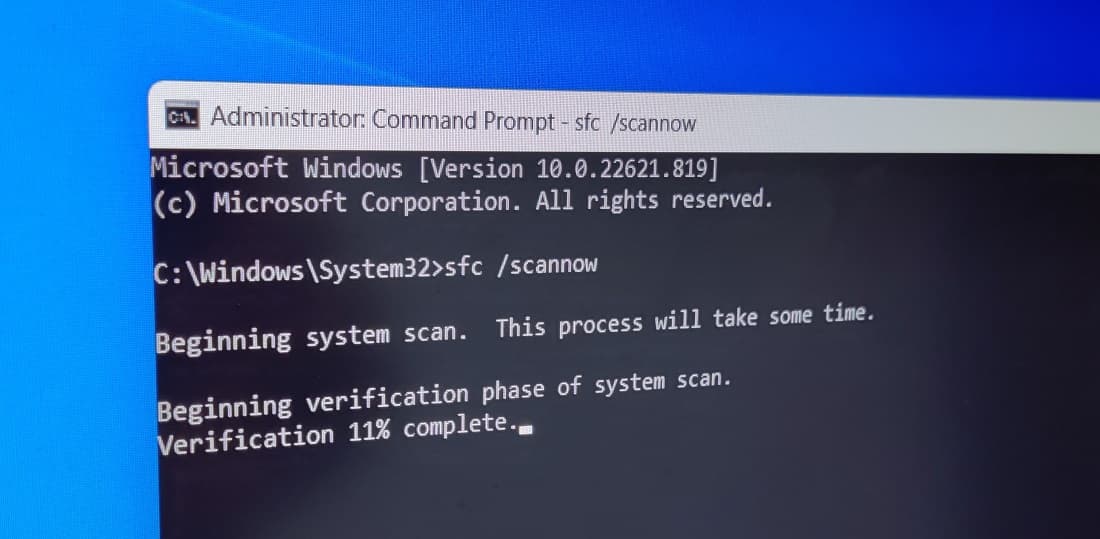 Let the scanning process complete 100, and reboot your computer. But if SFC scan results found corrupt files but was unable to fix some of them it means the utility fails to repair or replace the corrupted files.
In such case, you need to run Deployment Image Servicing and Management (DISM.exe) command DISM /Online /Cleanup-Image /RestoreHealth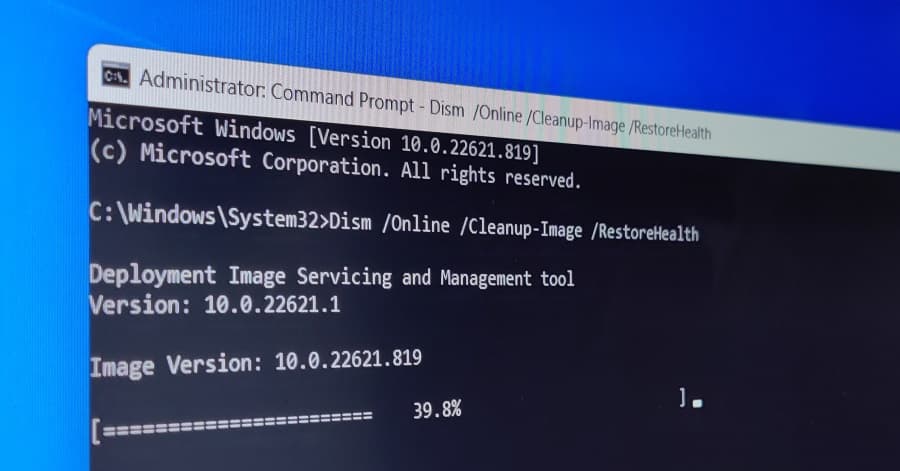 DISM command performs advanced scan and repair corrupted or damaged Windows operating system files and features directly from Windows online servers
Once the scanning is complete 100% again run sfc /scannow command and check if there are no more corrupted files there.
Now restart your computer and check if this help fix the blue screen error on windows 11.
Update or reinstall the display driver
The next common reason behind windows 11 blue screen error is the incompatible or outdated driver or especially the display driver. All the device drivers must have the latest version installed on your computer for smooth function. To find out which driver is causing the issue, you can check the crash logs or remove any drivers that might been recently updated.
Malfunctioning drivers is yet another likely cause of a stop code critical process died BOSD
Press Windows key + X and select Device manager from the context menu,
This will display all installed device driver lists, expand each driver and look if there any drivers listed with a yellow exclamation mark
If found any we recommend right click on it and remove that driver, then download and install the latest driver version from the device manufacturer.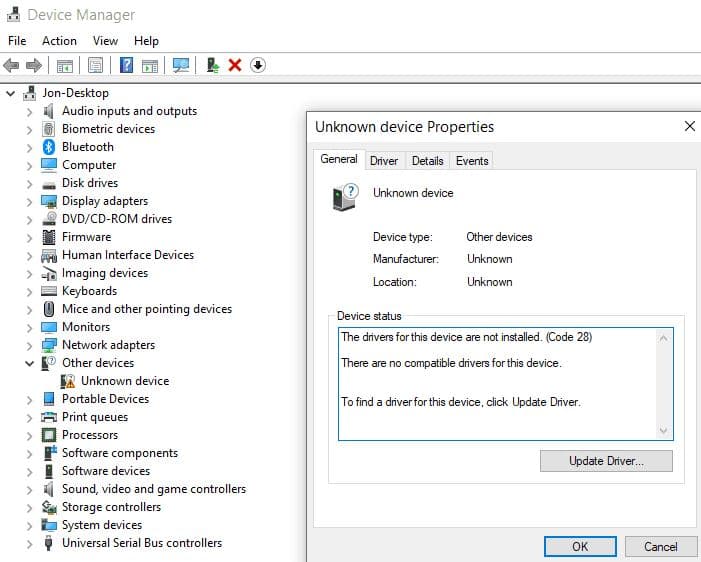 To update the driver on the device manager:
First, open the device manager, locate the driver you are looking for update
For example, expand the display driver section, Right click on the installed display driver select update driver,
Now select the search automatically for driver option to allow download the latest driver update from the Microsoft server and follow on-screen instructions.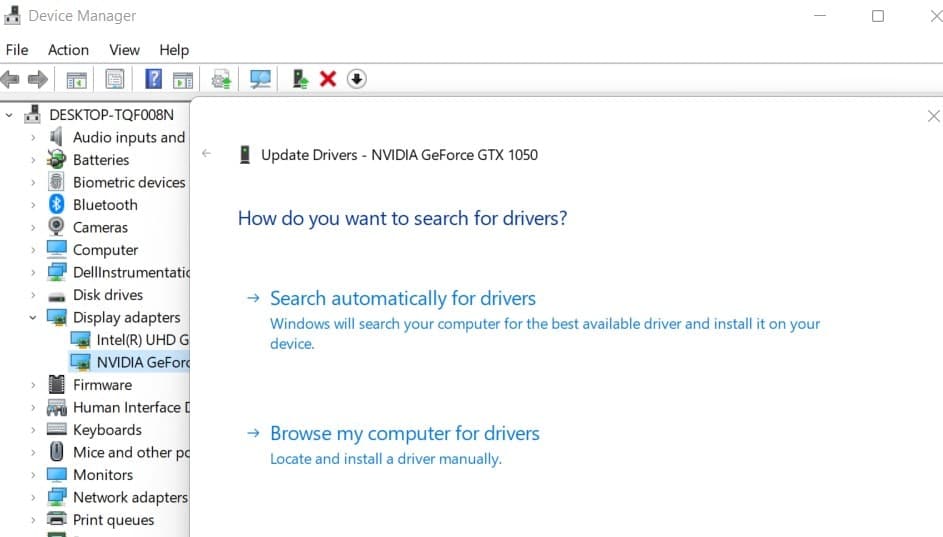 You can also try updating your drivers, and you can do that by downloading the drivers from the manufacturer's website.
Run Hardware and Devices troubleshooter
Press Windows key + R, type msdt.exe -id DeviceDiagnostic and click ok to open the troubleshooter for Hardware and devices,
Click next and follow on-screen instructions to find and fix problems with the device and hardware automatically.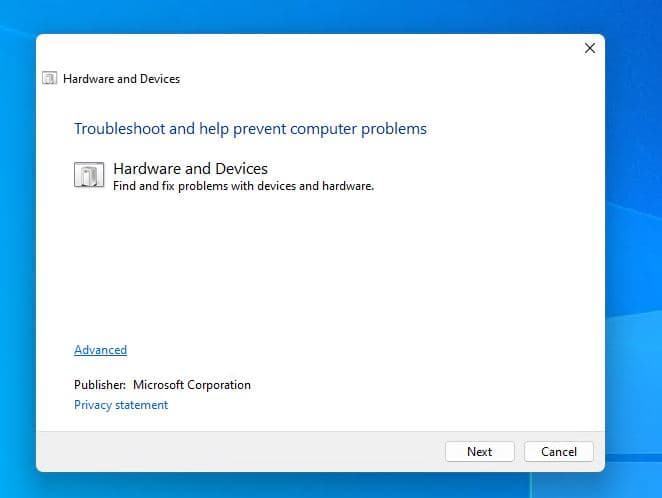 In addition open Windows 11 built-in troubleshooting feature, and Run a couple of troubleshooters and check if they managed to fix the blue screen error.
Press windows kye + X and select settings from the context menu,
Navigate System then click on Troubleshoot in the right pane,
Select the Other troubleshooters option to display list of available troubleshooters,
Here run a couple of troubleshooters, and check if this helps fix the blue screen error.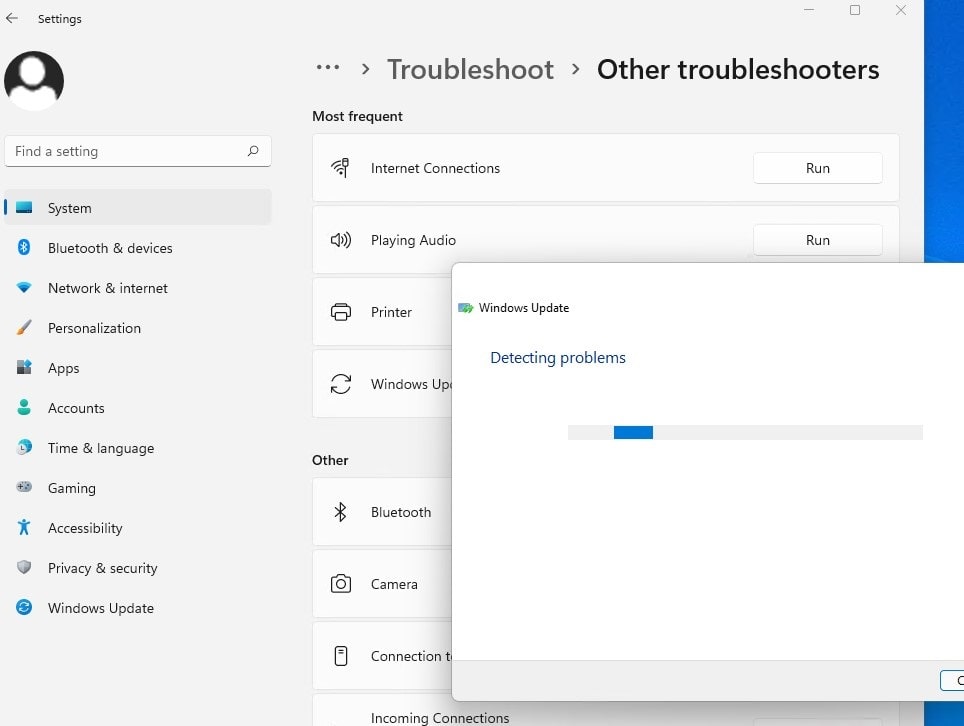 Check for Virus or malware infection
Sometimes if your PC is infected with a virus or malware you may experience windows 11 freezes, running very slow or it crashes with different blue screen errors. If the above solutions didn't fix the problem we recommend perform a full system scan of your PC with  Windows Defender. Alternatively, you can also use any of your preferred third-party antivirus programs for this purpose, but make sure it's updated.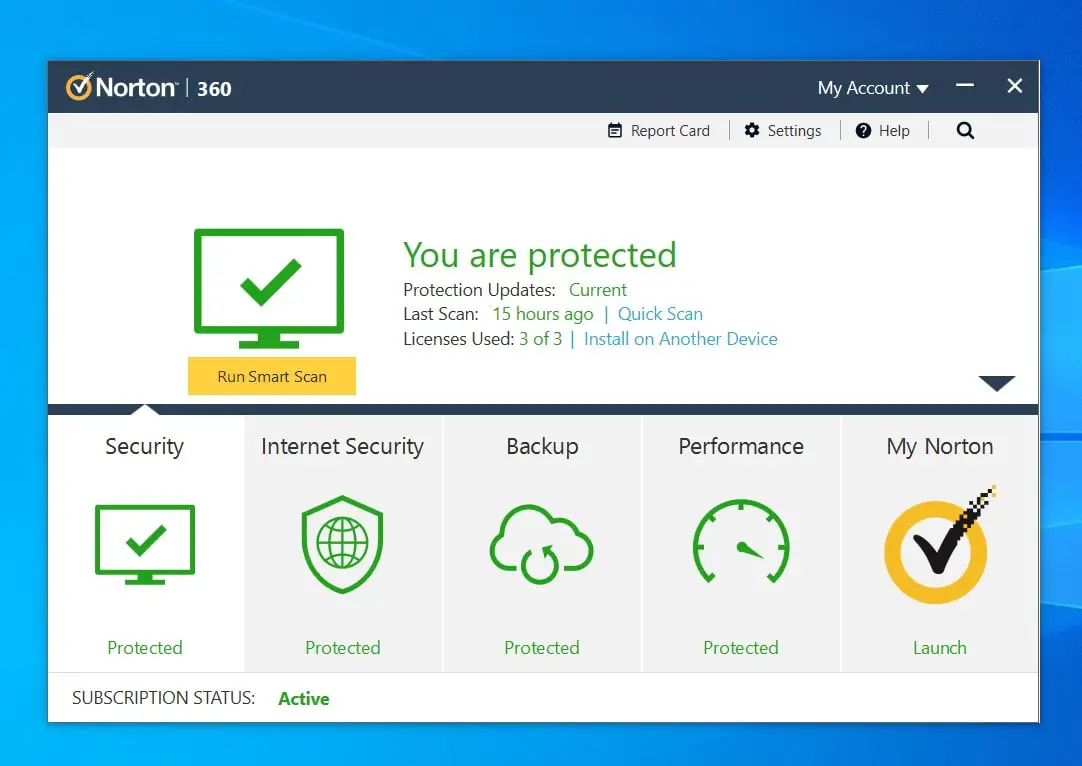 Uninstall recent windows updates
If you are getting CRITICAL_PROCESS_DIED Error after a recent windows update, there may chance the update bug causing the issue. In such case, we recommend again check for and install the latest windows updates that may have bug fix for this blue screen error. If No new updates are available try to uninstall the recent windows update and check if this helps.
Update windows 11
Press the Windows key + X and select settings then navigate to windows update,
Hit the check for updates button, if new updates are pending there allow them to download and install on your computer.
Once done reboot your PC and check if the blue screen error is gone.
Uninstall windows 11 updates
Open settings then navigate to windows update and click on update history,
scroll down to locate the uninstall updates option and click on it, You will now see a list of installed updates on your PC.
Select the recently installed update and click on Uninstall.
Try the system restore option
If you have already enabled the system protection option, windows automatically create a restore point once per week and also before major events like an app or driver installation. If the above solutions fail to fix critical process died error on windows 11 it's time to utilize the system restore feature that reverts the computer's state to the previous point in time. It's very helpful to to recover from system malfunctions or other problems.
Press the Windows key + R, type rstrui.exe and click ok to open system restore,
Here, you can either go with the recommended restore point or pick one yourself by choosing the second option.
Pick a relevant restore point and hit Next. Then follow the on-screen instructions to perform the system restore.
Reset Windows 11
Still, getting CRITICAL_PROCESS_DIED BSOD error? the only solution left is reset windows 11 factory default. be sure to back up all your important files before reset windows 11.
Press the Windows key + X and select settings,
Navigate to the system section and click on recovery then the Reset PC button
Select the desired option between keep my file or remove everything,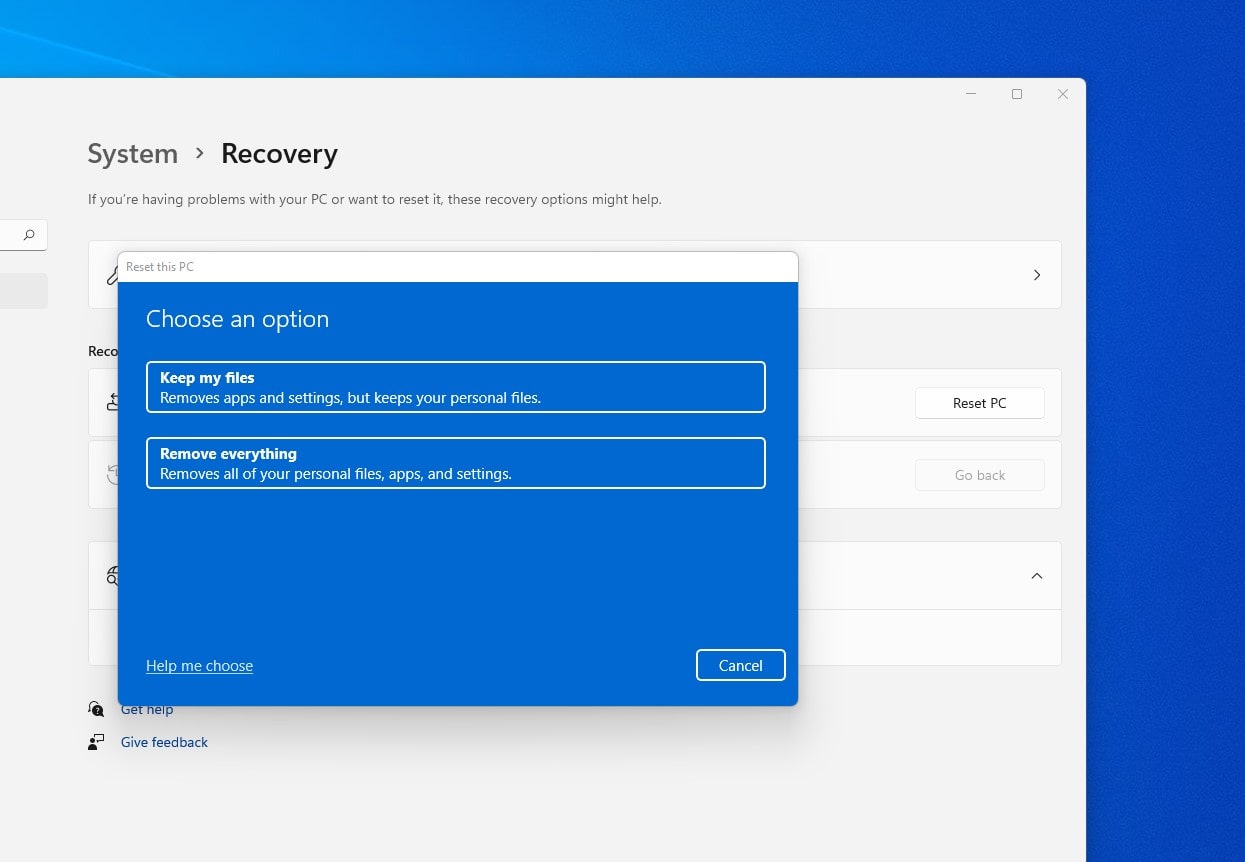 Next, you need to select the type of reinstall that you want between cloud or local reinstall.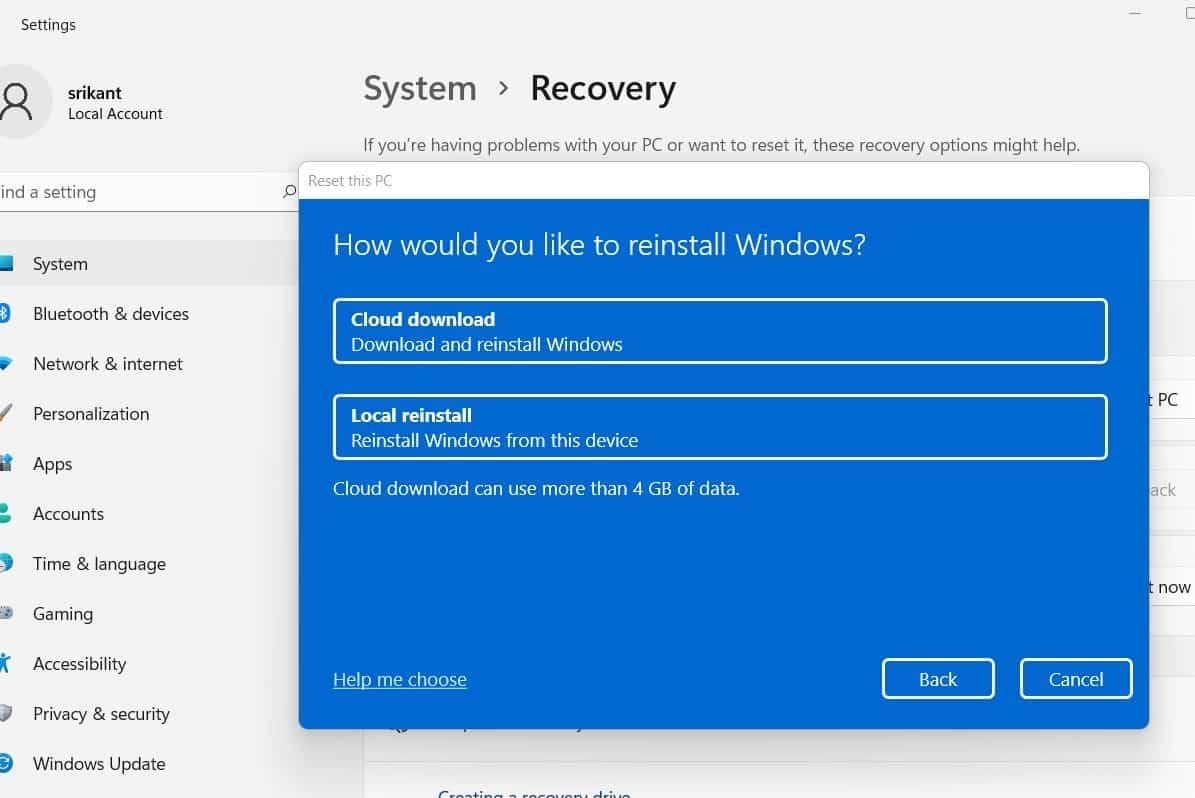 Next, Confirm your reinstall settings, and click Reset to start the process.
Did the above solutions help fix the CRITICAL_PROCESS_DIED error on windows 11? Let us know on the comments below.
Also read: