Free VPNs are Best for short term uses or for testing purpose but if you are looking for VPN for long term, you must dig for a Paid VPN Service.
Virtual Private Network or as we shortly call VPN, allows users to securely connect their server over the internet and offers complete anonymity for surfing on the web. It can be easily used to access restricted websites, hide your online activities from prying eyes and much more. These days the popularity of VPN is sky high, and there is a number of free and paid VPN service providers available on the market with various features. So Free VPN is free to use only you need to register their service and start protecting your online privacy But to use a faster and premium VPN service you have to pay some penny. That provides a number of the fastest servers, customer service, higher class security and more. So which option is best for you? To help you decide on this here in this post we are going to discuss the difference between free VPN and paid VPN so that you can make the right decision.
VPN Description
VPNs are originally designed to connect business networks in a secure environment over the internet and allow users to access remote business networks from their homes. VPNs forward all your network traffic to the network which is where the benefits such as accessing the local network resources remotely and surpass the geographical internet censorship. Nowadays, all the leading operating systems like Windows come with integrated VPN support. VPN is today one of the most important tools to secure your server as well as data at very affordable rates.
Uses of VPN
A good VPN server has numerous benefits and can offer multiple features such as Hide your IP address, Encrypt data transfers, Mask your location, Access blocked websites and more –
Enables users to watch or retrieve content from restricted websites globally as the VPN server is located remotely.
You can access content from other regional websites like Netflix and Hulu without any delay.
You can protect yourself from snooping on public networks and browse over the web without compromising your privacy.
Users can maintain a high level of anonymity over VPN has none of their online activities are recorded.
It can protect the user from being logged in while torrenting.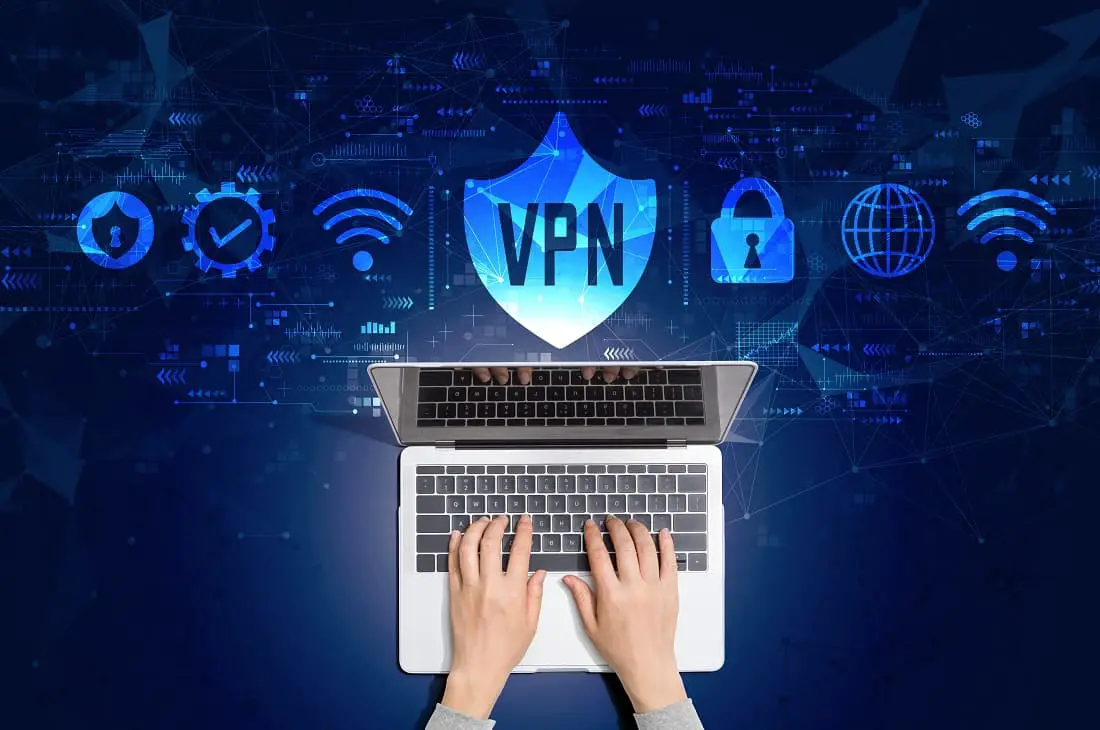 Difference between Free VPN and Paid VPN
After checking out all the impeccable benefits of VPNs, it becomes very essential for every business or individual who is working over public networks to use VPN. But, yet again they have to select between the free and paid VPN services because they both have their advantages and disadvantages. So, to make your decision correctly study the complete difference between both.
Free VPNs are Best for short term uses or for testing purpose but if you are looking for VPN for long term you must dig for a Paid VPN Service.
Free VPN
VPN services aren't charitable organizations so you should clear that in your mind. If you are looking for a fully functional VPN service, then it is not going to be free. But, sometimes, companies reduce the functionality and to promote their services, they offer free packages to people. Well, the free VPN might have limited features, but they are still very much working and useful for the new users. If you are not business or don't want to browse anything too personal like your bank website, then free VPN is going to be sufficient for you.
They aren't fully anonymous, it has been recorded that some of the free VPNs track your online data and sell it to other websites.
Free VPNs also give access to other users to your connection as they share server amongst users.
The security offered by free VPN is not as solid as compared to the costly servers because security tools are expensive.
If ads don't bother you, then you will be fine with the free network as they generate revenue from the ads when you are not paying them.
With the free package, you have to share the network with other people as well so your internet speed will get compromised.
Free package most of the time offers limited services so to get full services you have to update your server.
Some of the best Free VPN examples:
Windscribe is among the best free VPN services on the market as it offers a number of benefits to its users. Apart from the VPN, it also offers ad-blocking and firewall options. While Windscribe has premium accounts, it also offers a free plan that gives you 10GB of data every month
TunnelBear is another VPN that offers premium accounts, as well as a free option. A major limitation of this VPN is that you can only use about 500 MB of traffic each month. However, if you tweet about the company, then you are granted an extra 1 GB for doing so.
ProtonVPN is based in Switzerland, a country with some of the most liberal cyber laws. It has the expert backing of the people who created ProtonMail. So, not surprisingly, this VPN features some very helpful security attributes and has quickly garnered a large following
Paid VPN
So, it is a painful fact that no free VPN is completely perfect on the grounds of security, speed, and features. That's why if you want full-fledged VPN benefits, then you have to invest in paid services. You might think that Paid VPNs are going to be expensive, then you are mistaken because all the popular VPN service providers offer highly affordable plans and if you subscribe to the service for a long period like a year or two, then you can even reduce the cost of your plan. So, if you are concerned about your security, then a paid VPN won't dent your pocket much.
They are genuinely safe when you disconnect from the web, your session data should disappear, and it will with a premium VPN.
Paid versions offer AES 256 bit protection and various tunnel support so it going to offer you top-notch network security.
Your bandwidth or speed limit won't get affected by paid VPNs.
With the paid VPN, you have access to global restricted websites.
Some of the paid VPNs can unblock Netflix in China too.
Some of the best Paid VPN examples:
NordVPN This powerful VPN uses strong encryption, follows a legitimate zero log policy, and fast speeds to help you stream anything in HD. With over 5600 servers, NordVPN offers thousands of IPs to help you unblock all streaming sites including Netflix, Hulu and more from anywhere in the world. Not only that but with the help of obfuscation technology, you can bypass harsh Firewalls like the GFW. In terms of features, NordVPN comes pre-equipped with DDoS protection, double VPN, Kill switch and much more.
Learn more about this provider by reading our full review of NordVPN.
ExpressVPN is not only super-fast but also super secure. With over 3000 global servers you can download and stream any exclusive show you can think of. If we talk about security features, ExpressVPN offers features like split tunneling, zero-knowledge DNS, and more. Even though ExpressVPN is considerably expensive, the fact that this provider offers a legitimate no logs policy and an extensive 30-day money-back guarantee, it's totally worth getting.
Learn more about this provider by reading our full review of ExpressVPN.
CyberGhost, another premium VPN service provider is not only headquartered in the safe jurisdiction of Romania but also offers the fastest speeds out there. With over 3200 servers, CyberGhost is perfect for unblocking all regionally blocked libraries of Netflix, Hulu, and Amazon Prime. Aside from offering powerful unblocking features, CyberGhost also 0ffers security features like industry benchmark protocols, military-grade encryption and much more. Similar to other VPN providers on this list, CyberGhost also offers a super generous 45-day money-back guarantee and 7 simultaneous connections.
Learn more about this provider by reading our full expert review of CyberGhost.
Which one is Better Free VPN and a Paid VPN?
Free VPN vs. paid VPN
Connection speed
Free VPN means more traffic, slower speeds, data transfer limits, and connection drops.
Paid VPN provides more servers to achieve the best connection speeds for your needs.
Data protection
Free VPN usually have no legal obligations to protect your identity and can be obliged to store logs.
paid keeps a strict no-logs policy, protecting your personal data with military-grade encryption.
Data Coverage or Usage
Free VPN Service has some limitations Hence, you will only get 300–500 MB of data for 24 hours time period.
Paid VPN Services will allow accessing maximum data without any boundaries.
Server selection
Free VPNs might have a fair number of free servers to choose from in the largest countries.
Paid VPN covers even remote locations and allows you to choose from thousands of servers worldwide.
Internet Speed
 Free VPN blocks bandwidth, it also decreases your internet speed.
If you have opted a Paid VPN Service, you may never complain about the slower internet speed as it will not block your speed.
HTTPS Browsing or Safe Internet
Some free VPN may offer 100% HTTPS browser and some does not offer it.
Paid VPN services follow the strict HTTPS browsing policy, hence everything a user searches, browser or visits will be encrypted using 256-bit AES encryption.
Advertising and user data
Free VPN stills need to make money somehow. It may show you ads or, much worse, sell your data to third parties.
Paid VPN gets money directly from subscribers, so it doesn't need to resort to underhand tricks.
Connecting Device
Free VPN will only allow you to connect only one device at a time.
You can connect to multiple numbers of devices (depends on different providers) when you opt for a Paid VPN Service.
Privacy
If you fall for the Free VPNs, just forget your privacy. As per the research, the freest VPN was found to collect the user data and sell it to the darknet.
Paid VPN Service will give you 100% Privacy and the users do not need to compromise their data
Customer Support
No customer support will be served in the case of a Free VPN
If you have a Premium VPN service, you will get instant support for you any complaint.
Take PandaVPN as an example.
This company provides two versions for users to select: PandaVPN Pro and PandaVPN Free.
We can find at least three differences between paid and free VPN.
The number of servers
PandaVPN Free: 6 free servers, including US, Russia, France, Bulgaria, China-HongKong, China-Taiwan
PandaVPN Pro: nearly 100 servers, including not only common servers, such as US, Canada, Russia, China, India, Japan, Thailand, and Germany but also some unpopular servers, such as UAE, Israel, South Africa, Poland, Netherlands, Luxembourg etc. It offers specific Game servers
Advertisements
PandaVPN Free: There are some ads in the app, but you can gain 1h VIP service time by watching an ads video every time.
PandaVPN Pro: No ads in the app
The number of devices
PandaVPN Free: Support only 1 device
PandaVPN Pro: Support 3 devices online simultaneously
From the difference between free VPN and paid VPN features, it is clear that paid VPN is the best as they offers high-end security, connectivity, and protection. But, like always final choice depends upon the requirements of the user. Like, if you have basic requirements to protect yourself from the public server and don't have to hide many confidential data, then free VPN is more than enough for you. But, if you are a business user and have to access highly sensitive information, then never settle for free service. So, you have to select which one is the best for you.