Video DXGKRNL FATAL ERROR indicates a violation detected by the Microsoft DirectX graphics kernel subsystem. This blue screen usually occurs after update windows 11 or a new hardware driver or software. You may also encounter windows 11 blue screen error
while playing Games, or working on Graphics related programs like Autocad, photoshop etc. It is usually a graphics card-related issue, Older Nvidia graphics driver or third-party security suite is the primary reason behind this BSOD error on windows 11. In addition older windows versions or system file corruption also could be the reason why you are getting this Video_Dxgkrnl_Fatal_Error in Windows 11. Here in this article, we have multiple solutions apply to fix the blue screen error.
Windows 11 video dxgkrnl fatal error
Reinstalling the NVIDIA Graphics driver with the latest version could be the best solution to fix the BSOD error.
Ensure the latest windows 11 updates are installed and Reinstall DirectX that may have bug fixes for this error.
If you are getting this blue screen error frequently, start your PC in safe mode to troubleshoot the issue.
In addition Use System File Checker to scan and repair corrupted windows files that might be causing Blue screen of death.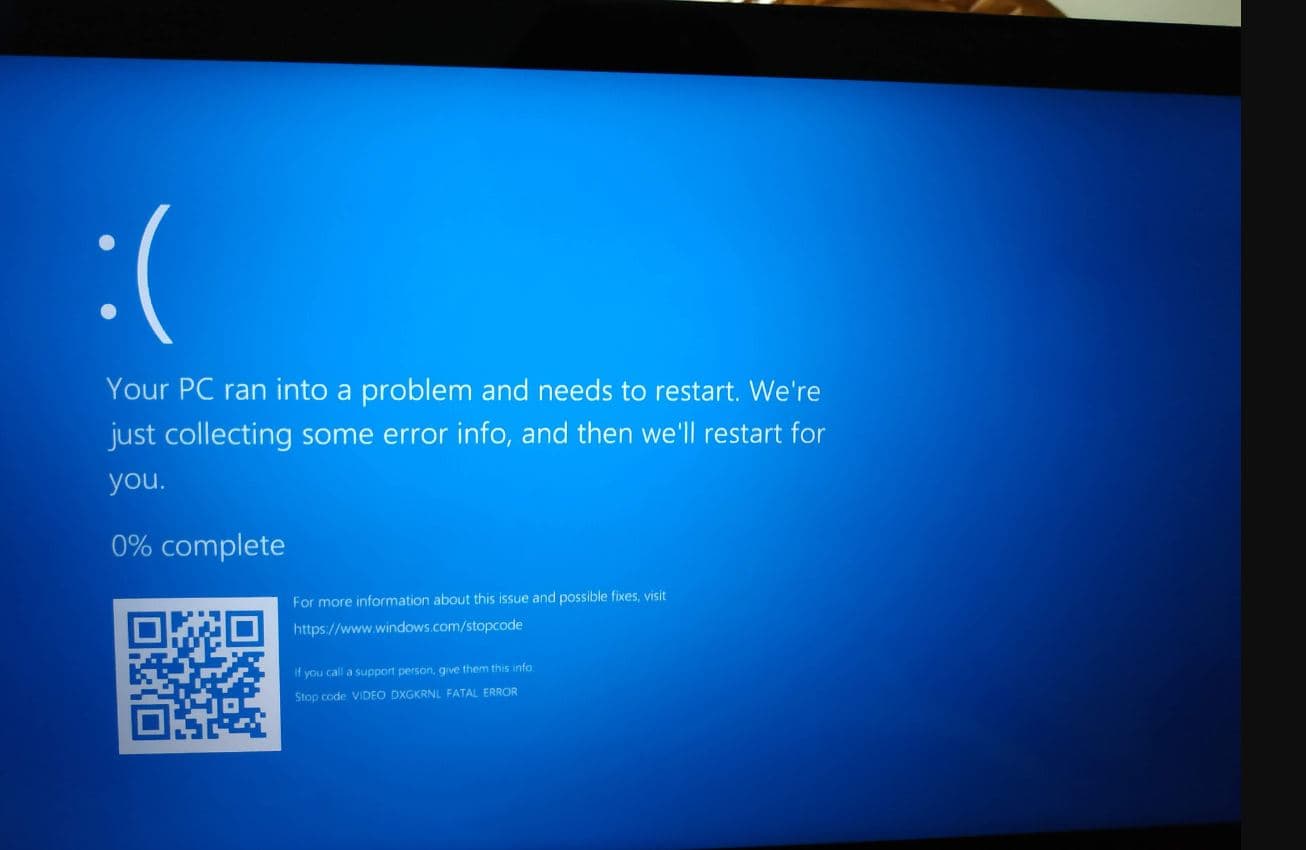 Whenever you get a blue screen error the first thing you need to disconnect all external devices and reboot your PC. This will fix the problem if the device or driver compatibility causing the issue. Also when you reboot your PC it refreshes the operating system, restarts all programs and process, and clears temporary glitches that may be causing the blue screen error.
Reinstall the graphics card driver
Problems with the Graphics driver or it's outdated or corrupted is the primary reason behind this fatal error. And the first solution we recommend to reinstall the Graphics driver with the latest version.
Press Windows key + X and select Device Manager,
Locate and Expand Display adapters, Right click on Graphics driver and choose to uninstall,
Click uninstall again, when it prompts for confirmation, and restart your PC.
Now download the latest Graphics drivers from the manufacturer's website and install on your Device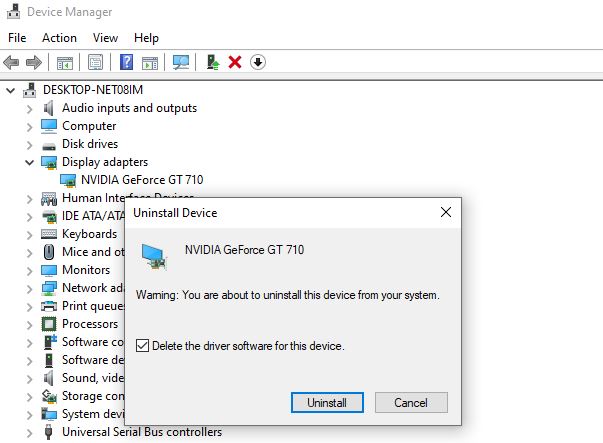 Note – Users report Clean uninstall the currently installed NVidia driver using DDU then download and install the available driver from the PC manufacturer's/NVidia support website.
Update windows 11
Microsoft regularly updates windows 11 with the latest bug fixes and security enhancements. And installing the latest Windows update may have a bug fix for this blue screen that not only resolve the Video_Dxgkrnl_Fatal_Error but also optimize windows performance.
Press the Windows key + I to open the settings app,
Navigate windows update then hit check for updates,
If pending updates there, allow them to download and install from the Microsoft server,
In addition click on advanced options, then optional updates,
If optional updates or driver updates are available check mark and install them
Once done reboot your PC to apply the changes.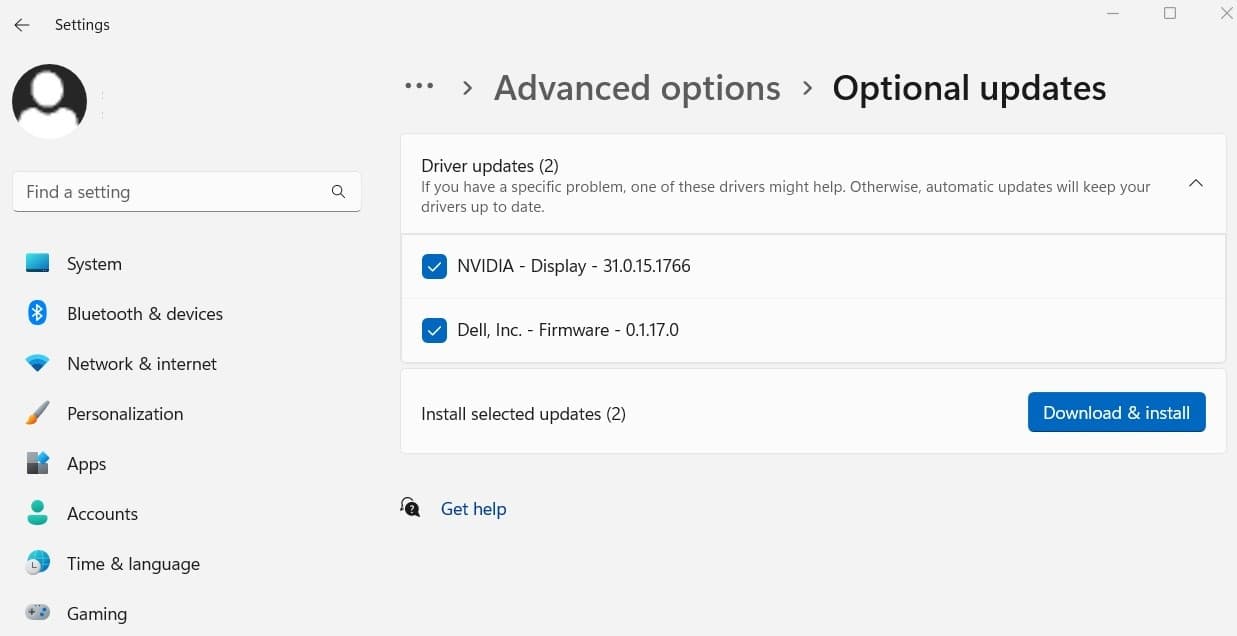 In addition, Download the latest version of DirectX for your version of Windows from Microsoft and install it afresh on your system.
Run the System File Checker Utility
Corrupted system files are another reason why you are getting this VIDEO DXGKRNL FATAL ERROR in windows 11. Run the system file checker utility to scan system files for corruption and repair or replace them with the correct ones. In addition, run the DISM command that repairs the system image and prevents such blue screen errors on windows 11.
Press Windows key + S and type cmd, right-click on the command prompt select run as administrator,
First, run DISM restore health command DISM /Online /Cleanup-Image /RestoreHealth
Next, run the system file checker command sfc /scannow
The above command initiates the repair of the corrupt system files, Let the scanning complete 100%
Once done reboot your computer, and check if this help fix the blue screen error.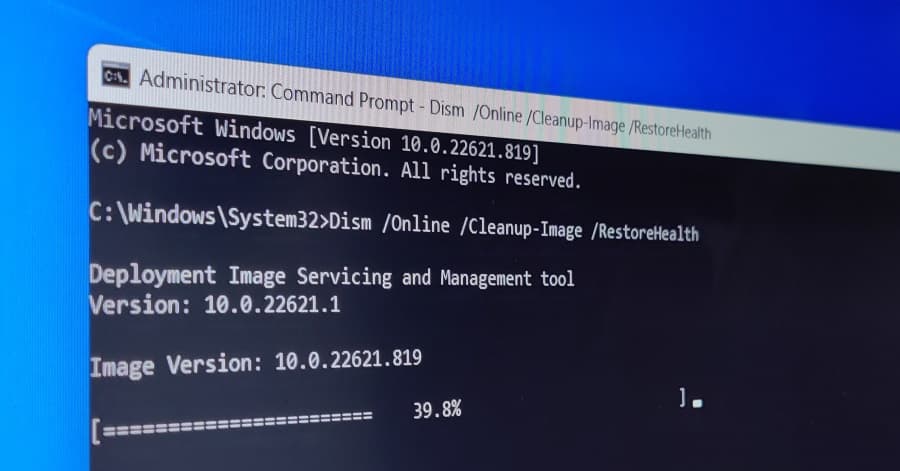 Turn Off the Fast Startup
The fast startup feature optimizes the windows 11 start time, make it turn on your computer quickly. But sometimes this feature cause different startup problems including blue screen error on windows 11. And a number of users report disabling the Fast startup helps them fix different blue screen error on their computer.
Press Windows key + R, type powercfg.cpl and click ok to open power options,
Click on "Choose what the power button does" from the left pane, then "Change settings that are currently unavailable"
And finally, uncheck the "Turn on fast startup (recommended)" option
Click on "Save Changes" at the bottom of the window and Reboot your computer.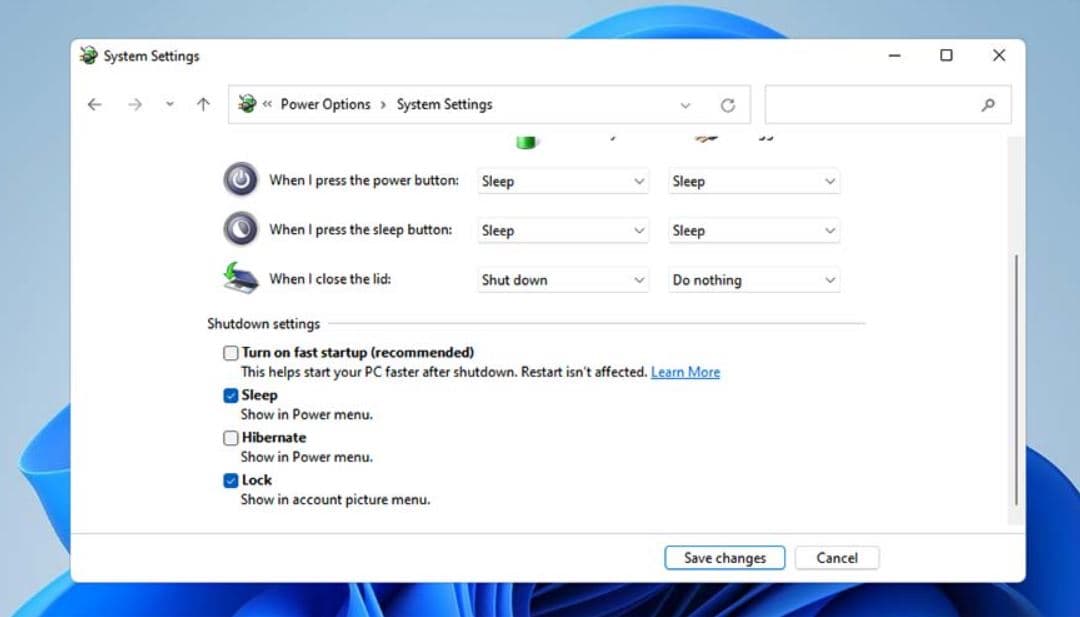 Perform system restore
If you see the "video dxgkrnl fatal error" after you made a change to your PC, that change might be the culprit. In this case, you can roll back to a restore point which will revert all your changes up to the creation date of that point.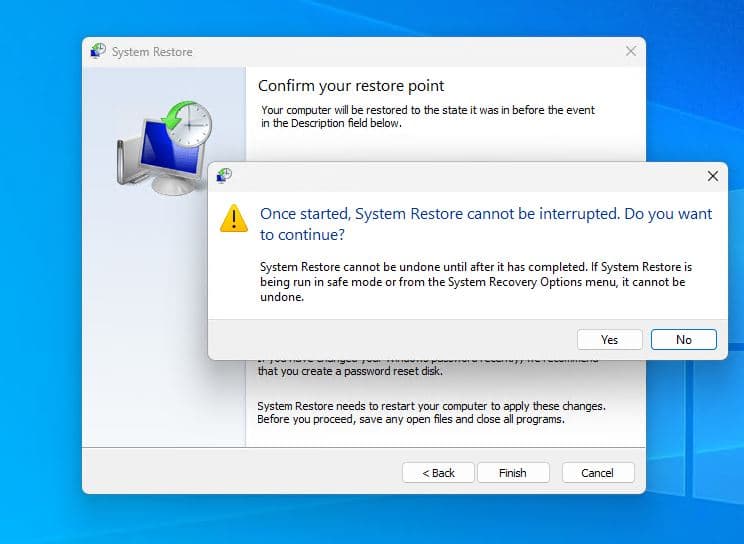 Sometimes third-party antivirus could be the reason why you are getting this blue screen error. Temporarily uninstall the antivirus program and check if this fixes the windows 11 fatal error.
Also read: