Since recent Windows 10 1809 upgrade, while Install and open Applications getting a warning message: This App Has Been Blocked For Your Protection. This problem happens when your application was digitally signed with a revoked or intrusted certificate. Here is a guide on how to bypass the issue 'This app has been blocked for your protection' in Windows 10.
This App Has Been Blocked For Your Protection

 "An administrator has blocked you from running this app. For more information, contact the administrator".

 
If you are also struggling with this problem "This app has been blocked for your protection", while open or install an application, here some solutions you may apply.
Putting your system in Clean Boot state helps in identifying if any third party applications or startup items are causing the issue.
Temporarily disable the antivirus software running on the computer and check if you are able to install the software.
Turn Off Windows SmartScreen
Windows 10 has security features like Defender SmartScreen built in that sometimes blocks apps and programs that you really want. If you are sure the files are safe, you could disable Windows Defender SmartScreen, following steps below.
Type windows security on start menu Search and select the first result.
Click the App and browser control button on the left side of the window.
Select the radio button Off in the Check apps and files section.
Also turn off "SmartScreen for Microsoft edge and Microsoft store apps"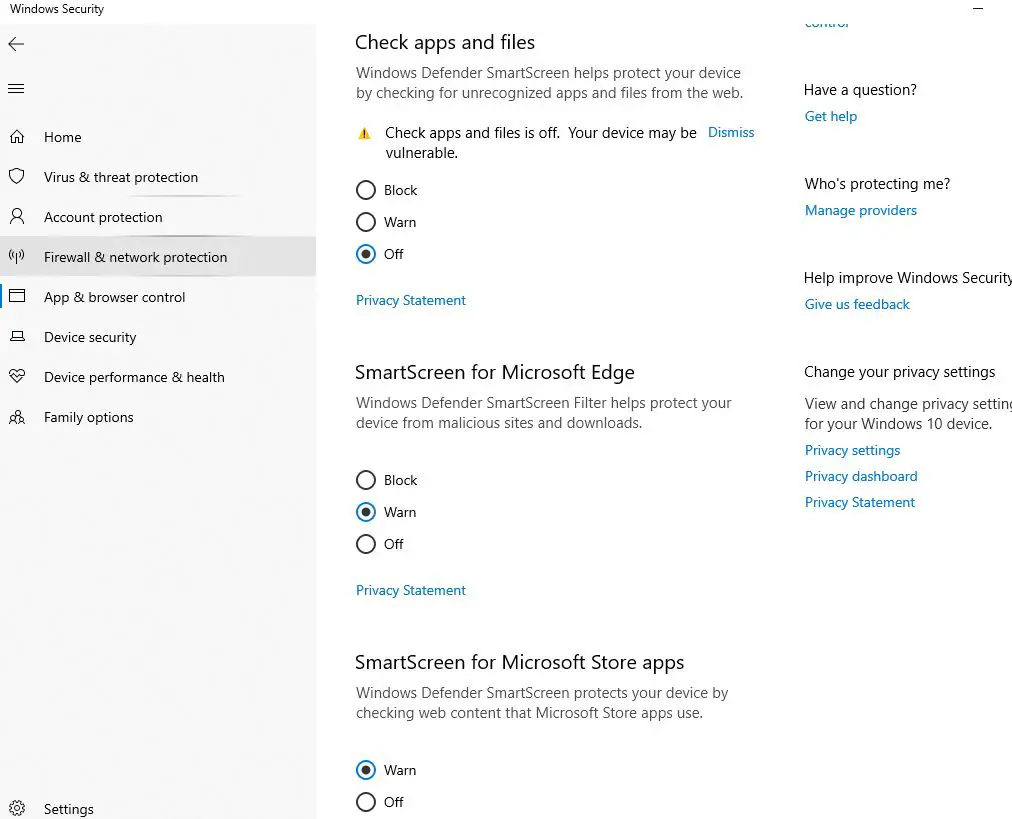 Now Navigate to the file or program that's being blocked by SmartScreen.
Right-click the file.
Click Properties.
Click the checkbox next to Unblock so that a checkmark appears.
Click Apply.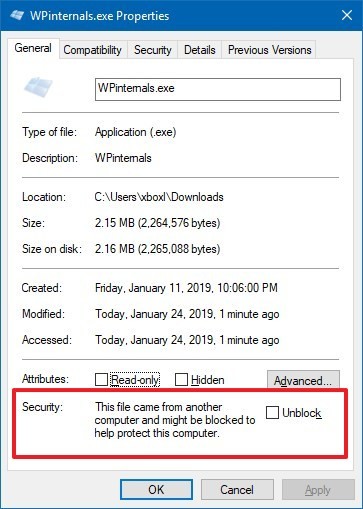 The file should now be treated as safe by SmartScreen and you'll be allowed to open it.
If the above solution didn't fix the problem for you, then try to enable the hidden administrator account that helps to bypass any security block for user accounts.
Open the command prompt as administrator.
Now type "net user administrator/active: yes" and press Enter.
This will enable the hidden administrator account for you.
Now Sign Out. Then find the "Administrator" account on the bottom left.
Now click and sign in on the Administrator account. It takes time to setting up apps.
Find your software or .exethat you want to install.
After installing your software, now sign out from the Administrator account and sign in again to your original account.
Check out the software or app that was installed on the "Hidden Administrator" account.
Disable Hidden Administrator account. Open Command prompt (Admin) and type below the command:
net user administrator/active:no
Tweak on group policy editor
Press Windows + R to open the Run dialog, and type gpedit.msc and press Enter.
In the left pane, click on User Configuration > Administrative Templates > Windows Components > Microsoft Management Console > Restricted/Permitted snap-ins.
In the right pane, right click on Computer Management and click on Edit.
Select Not Configured.
Click OK.
Close the Local Group Policy Editor
Restart windows and install the program that caused error "this app has been blocked for your protection".
Did these solutions help to fix the problem? Let us know on comments below, also read: