Having trouble opening the Chrome browser on Windows 10? Google Chrome won't open when you click on the Chrome shortcut icon on Desktop? It might be possible this issue is caused because of Chrome profile corrupted or any incompatible chrome extension triggers an internal error that results in Chrome, closing itself.  Here 3 Solutions that help to fix Google Chrome not working, Not opening or even Chrome browser not responding on Windows 10. 8.1 and 7.
Fix Google Chrome not working
Before go ahead, apply the basic solutions that may help if any temporary gitch prevents google chrome from opening/starting.
If you are the first time facing the problem ( chrome won't opening) we recommend once restart Windows PC and try to open the chrome browser.
Open task manager looks for Google Chrome if it's running right-click and select End task now reopen chrome, check this helps.
Temporarily Disable Security Software (antivirus) if installed.
Run third-party system optimizer like Ccleaner to clear chrome browser cache, cookies, browser history etc that refresh the browser performance and help to fix if any temporary gitch causing chrome fails to open.
Perform windows Clean boot that helps to determine any startup program, service conflict causing chrome won'tPerform a Clean Boot to diagnose issues on Windows 10 / 8 / 7 opening.
Also Read: How to fix Google Chrome High CPU and memory usage on windows 10.
Create a new profile for Chrome
Mostly corrupted chrome user-profiles cause different problems on chrome browser that include Chrome browser won't open even click on the shortcut icon. So no need to uninstall or reinstall the Chrome browser simply create a new profile for chrome that fixes the problem.
To do this close the chrome browser if running,
Also, open task manager looks for google chrome task running if there right-click on it and select end task.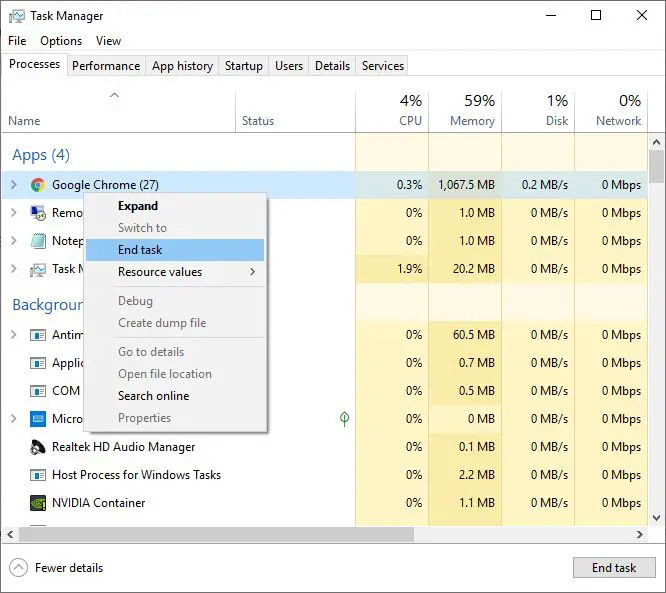 Now Press Windows + R, type %LOCALAPPDATA%\Google\Chrome\User Data\ and ok.
Look for the folder called "Default", select and rename the same to Default.old
If this prompts chrome already in use, then restart windows and fallow the same steps again.
After successfully rename the Default folder to Default.old open chrome browser.
This time chrome browser create a new fresh Default browser and run without any problem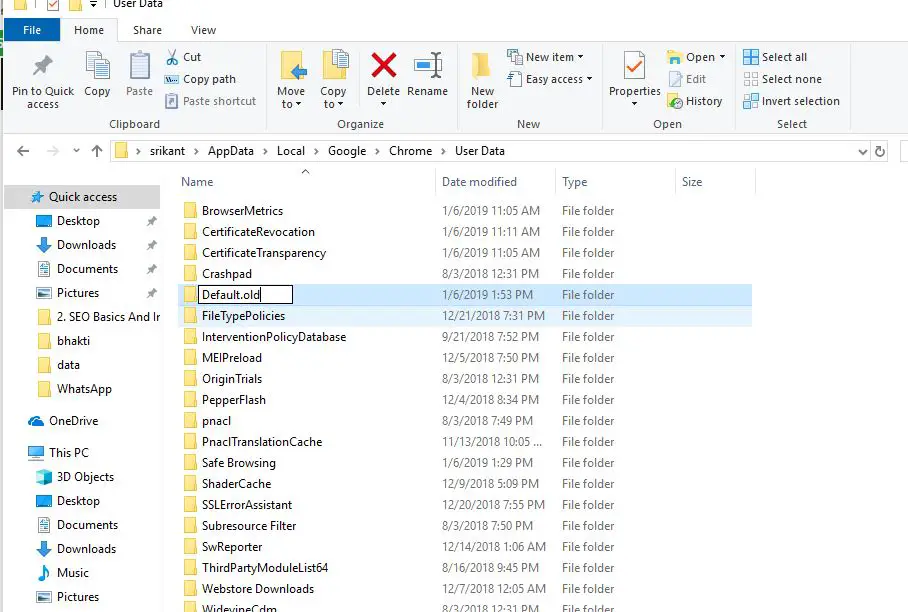 Note: These steps delete old browser history, bookmarks and installed extensions. If you have save some important Bookmarks, and looking for restore them. Then copy the Bookmarks file from the older Default.old to this new folder. (The Bookmarks file is outside itself and not in any specific folder.)
Run Chrome Clean up Tool
Most of the time, Create a new profile for chrome fix the problem, But if it still causing the issue for you then run the Official Google Chrome Cleanup Tool that helps in scanning and removing software's that may cause the problem with chrome such as crashes, unusual startup pages or toolbars, unexpected ads you can't get rid of, or otherwise changing your browsing experience.
Re-Install Chrome Browser
Tried everything but still not able to fix the problem, then the ultimate solution simply uninstall and reinstall the Chrome browser. To do this
Open Programs and feature window using appwiz.cpl run command.
 Look for Google Chrome right-click and select uninstall.
After complete uninstall, Press Windows + R, type %LOCALAPPDATA%\Google\ ok
 Right-click on Chrome folder, properties and uncheck "Read-only"
Click Apply and ok to save changes.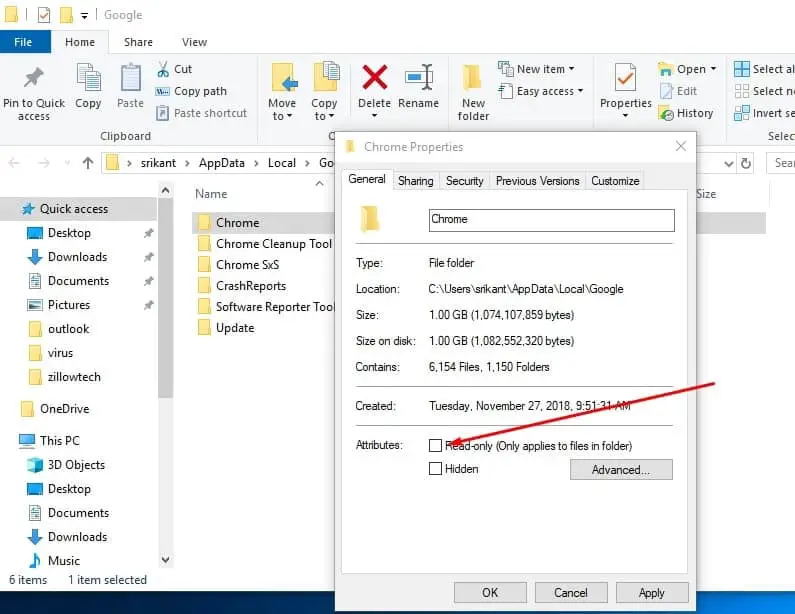 Now press ctrl+A on the keyboard to select all then press the Delete key.
Restart windows to completely remove chrome from your PC.
Then visit chrome official site, Download and install chrome browser on your PC
Did these solutions help to fix Google Chrome won't open problem on Windows 10, 8.1 and 7? Let us know on the comments below, Also read