Microsoft has released, windows 11 operating system with a completely new user interface that is almost similar to mac OS, centered taskbar items include the start menu, new system icons and more. And the new feature that garnered the most attention perhaps is the ability to run android apps on windows 11 which means you can play your favorite mobile games on your PC without an emulator. Well, windows 11 is available as a free upgrade for compatible windows 10 devices, if your device meets windows 11 minimum system requirements you can upgrade windows 11 for free. Or if you have a compatible device you can download windows 11 ISO and perform a clean install. Well once you upgrade or clean install windows 11 you must active windows 11 copy with a genuine product key or a digital license to unlock all features.
You must active your windows 11 computer for features, updates, bugs fixes, and security patches.
Here in this post, we discuss the importance of active windows 11 and how you can do it.
Why active windows 11 copy?
Well, when you upgrade from windows 10 to windows 11 the system automatically detects the product key or digital license and active your copy of windows 11. And sometimes you need to activate windows 11 manually, we discuss later how to manually active windows 11 copy using a windows 10 product key or digital license.
Again if you have installed windows 11 from scratch, you will get 30 day time period to use the full features of windows 11, and you need to buy and activate the copy of windows 11 within the 30 days time frame. If fails to do so, you will be restricted from using certain features such as changing the theme, an active windows watermark will there on the desktop, your device Not receive regular windows update that causes your PC at risk and more.
How to active windows 11?
Well if you have recently upgraded to windows 11, and after finishing the setup you may notice a message on the desktop "Activate Windows. Go to Settings to activate Windows". That means your system fails to detect the license key, and you need manually active windows 11. Here in this post, we have 3 different ways to activate windows 11 copy on your laptop or pc. Let's start.
First you need the product key
Here we assume you have a windows 10 or windows 11 product key. Also, you can retrieve your product key using third-party programs like Nirsoft or if you don't have then you can buy a genuine license from the Microsoft store.
Note- You can activate windows 11 with your windows 10 key but make sure you have the same edition of windows 11 installed on your device. For example, if you have a windows 10 home edition product key then using this key you can activate windows 11 home edition only, and you will get errors if you are trying a different edition of windows.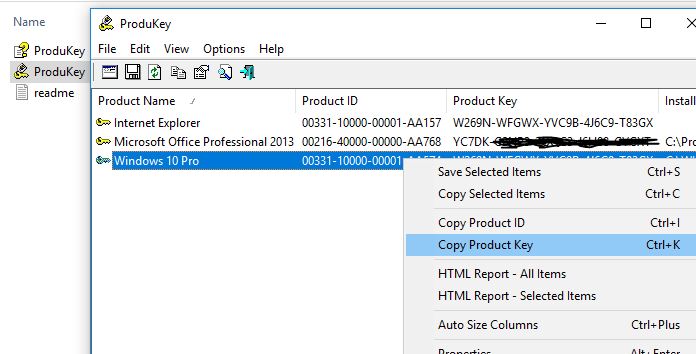 Activate Windows 11 from Settings
To activate Windows 11, you have to go into Windows settings.
Inside, click on the System section in the left column.
Once you are inside, go down and click on the Activation option, which will appear in the middle of the list of options.
This will take you to a window that will tell you the activation status of Windows and you will have the button change the product key and activate it.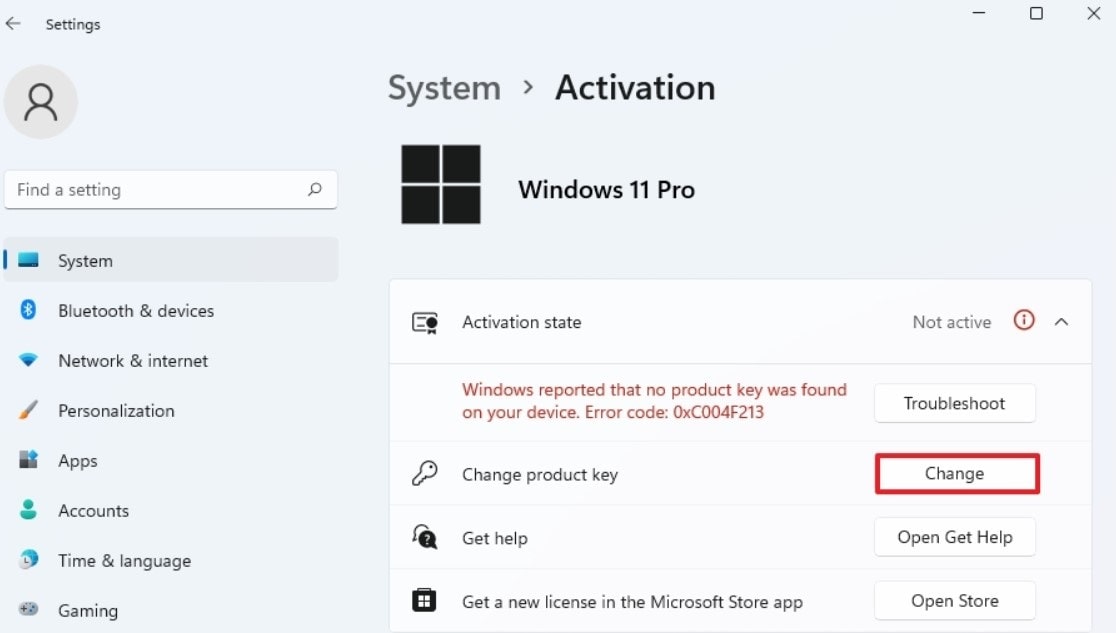 In the event that it is already activated, you will also have an option to change the product key to something else. (for example, upgrade windows 11 home to pro edition)

When you do, you will get a black box in which you will have to enter your product key.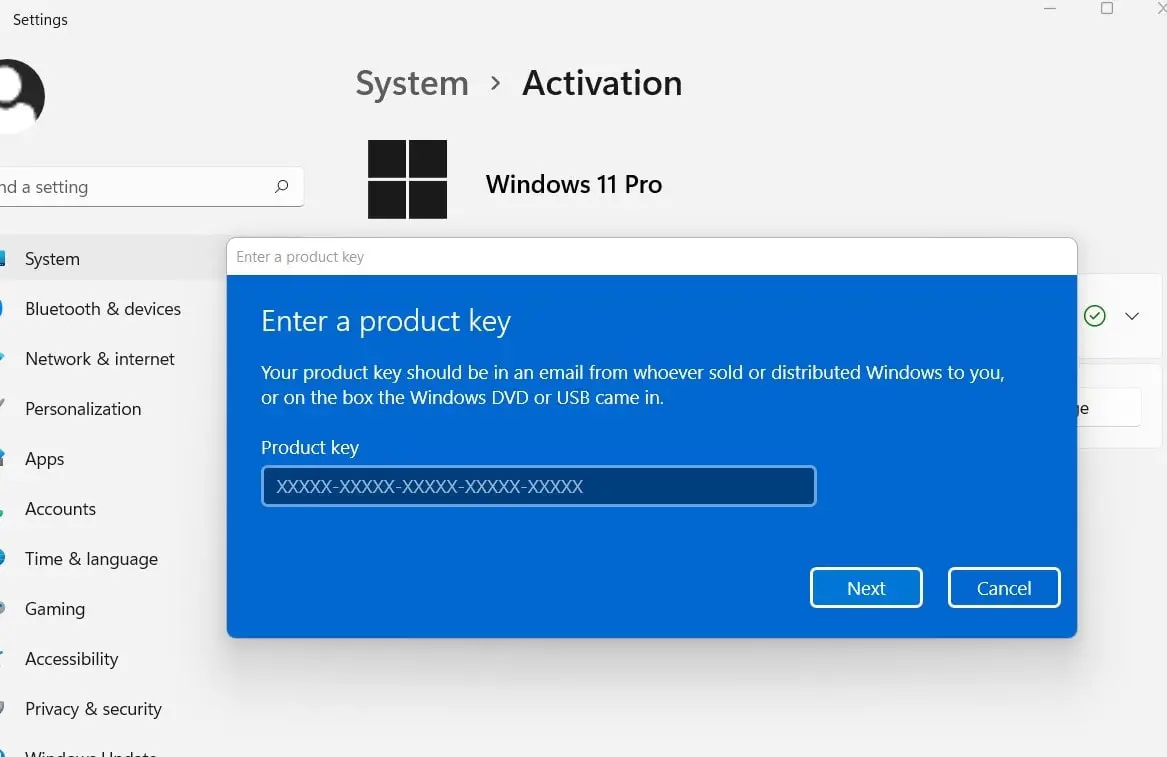 Write it making sure to enter all the digits correctly

 and click on the 

Next

button.

Once you have done it, if the key is the one you bought or already had, Windows 10 will be activated automatically.
Well if you have a digital license (digital entitlement) it will automatically detect and activate your device if you are using windows 11 with Microsoft account.
Active windows 11 after hardware change
Well if you have a windows 11 PC it's already activated, but after a recent hardware change, it displays error message windows not activated. In such cause, you can run the activation troubleshooter to reactive windows 11 for free. It's simple and easy to re-activate windows 11 after a hardware change, let's see how to do it.
Open settings app using windows key + I
Go to the system then activation,
Check the activation status next to Activation state, if it's not activated you will see an error message with troubleshoot button, Click on it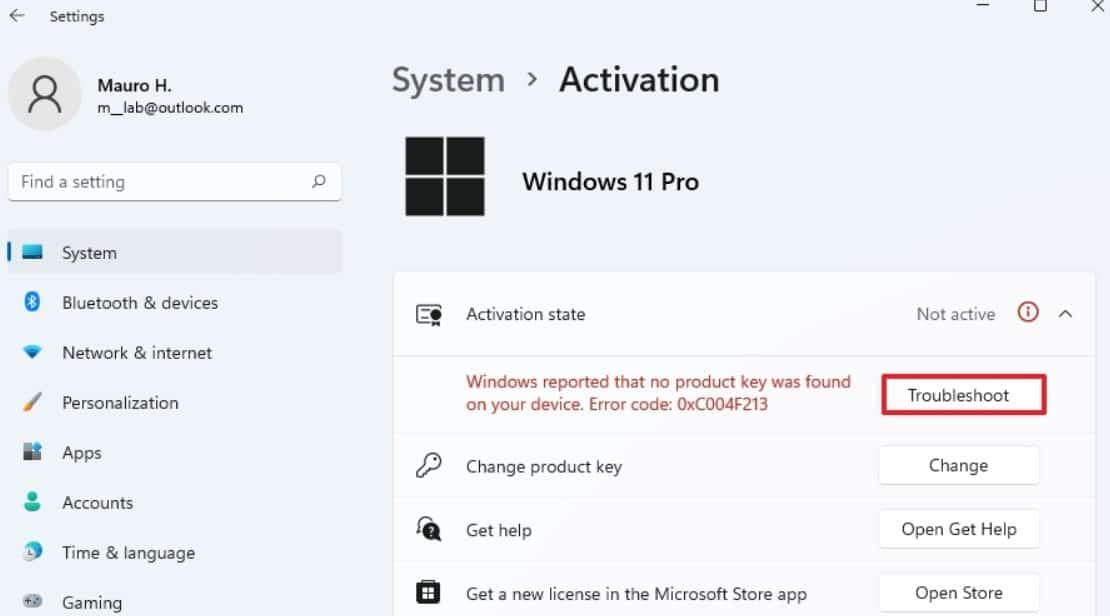 Next Click on I changed hardware on this device recently option.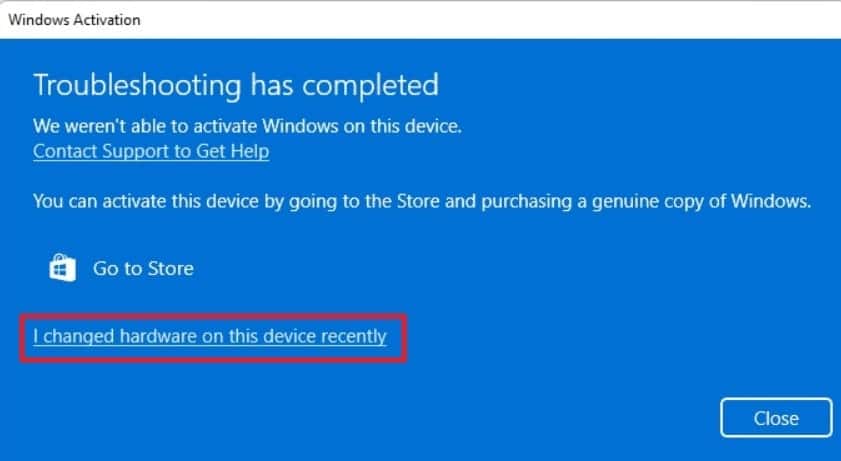 Now sign in with your Microsoft account credentials and select the computer from the list,
And finally, click activate button, and you are done.
Restart your PC and check your windows 11 license status.
Activate Windows 11 during installation
Also if you install windows 11 from scratch, you will asked to enter the product key.
When you boot from installation media or USB press any key to continue and click next,
Next Click the Install now button, you will be presented the active windows screen, enter the 25-digit product key that activates your purchased edition.
Click the Next button to verify the license, and follow on-screen instructions to install windows 11.
What if I don't have a windows 11 product key?
Its always recommended to buy a genuine windows license copy from the Microsoft store. But if you don't have money to but then you can continue using windows 11 without activating the product. Using the non-activated version of Windows 11 might not cause many problems, But if you are a professional worker or want to use it for a lifetime, we never suggest that.
We strongly suggest not to use any windows activator or pirated copy of windows.
Or activate windows using  KMS client setup keys. This way is legal since KMS keys are offered by Microsoft on its website. Go to know much information on KMS client setup keys.
Open the command prompt as administrator,
type command slmgr /ipk kmsclientkey and press Enter.
Note – Here kmsclientkey is the activation key that corresponds to your system and just chooses a proper Windows edition. For example to active windows 11 pro use the command slmgr /ipk W269N-WFGWX-YVC9B-4J6C9-T83GX and press enter key
you will get a message that says installed product key successfully.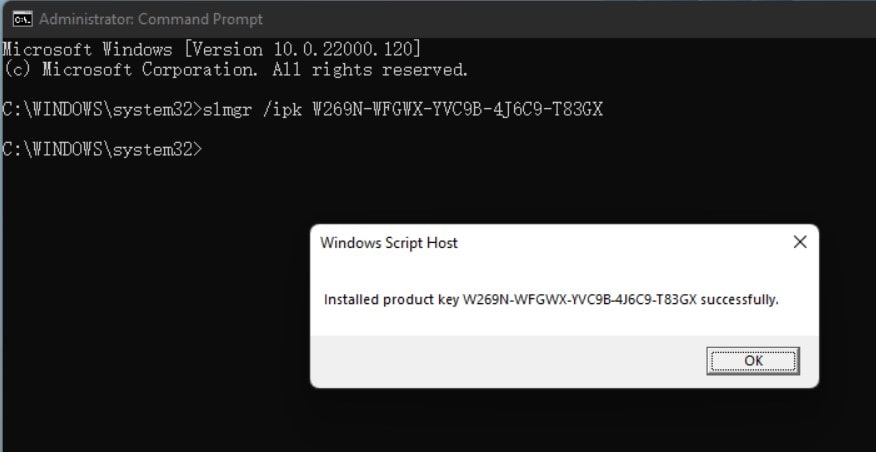 Next run the command slmgr /skms yourserver (Note- replace yourserver with kms.msguides.com or kms8.msguides.com
And finally, Type slmgr /ato and press Enter to activate Windows 11.
Here in this guide, we learn, about windows 11 activation, and different way to activate or fix activation problems on windows 11. If have any queries or questions in mind feel free to share on the comments below.
Also read: