Windows 11 upgrade is free for only windows 10 PCs that running most recent version and meet minimum hardware specifications. Here is windows 11 system requirements
Windows 11 version 21H2 was released with a ton of new features, security improvements that focus on productivity and more. Microsoft has confirmed Windows 11 is a free upgrade for all eligible Windows 10 devices, but not for all. Your device must meet Windows 11 system requirements and bypass the PC health checkup tool before the update to appear in the usual windows update section under settings on your computer. So if you want to get this free upgrade, you must check and confirm whether your device is ready for the new windows 11. Here in this post guide how to check if your PC can run Windows 11 or your device is eligible for Windows 11 free upgrade.
Minimum system requirements for Windows 11?
According to Microsoft officials, the following items delineate the basic requirements a PC must meet for Windows 11 to install properly on that machine.
Processor: 64-bit architecture at 1 GHz or faster; Intel: eight-generation or newer (details); AMD Ryzen 3 or better (details); Qualcomm Snapdragon 7c or higher (details)
RAM: 4 GB or higher
Storage: 64 GB or larger storage device
Graphics card: Direct X12 or later capable; WDDM 2.0 driver or newer
Display: High-def (720p) display, larger than 9" diagonal in size, 8 bits per color channel (or better)
In addition to this, Windows 11 requires a hardware security component called a Trusted Platform Module (TPM), along with UEFI firmware (no legacy BIOS allowed) and Secure Boot.
Microsoft officials explained that they want to set a standard for PC security with Windows 11 and older devices are not being supported because they lack all these security features.
Check if your Windows 10 PC get Windows 11 free upgrade
Also, you can check windows 11 system compatibility using a simple test tool called Microsoft PC Health check. If you want to check whether your PC or laptop can run Windows 11 you can download the PC Health Check app and follow the steps below.
First Download the PC Health Check app from its official site here (clicking this link will begin the downloading process).
Locate the tool on the download folder, right-click on it select run as administrator,
It will prompt asking if you want to run this file, click on the run button to confirm the same.
Accept the terms and click on the installation button to begin the installation process.
Once done, you will see a screen with two checkboxes, Check the Open Windows PC Health Check and click on the Finish button.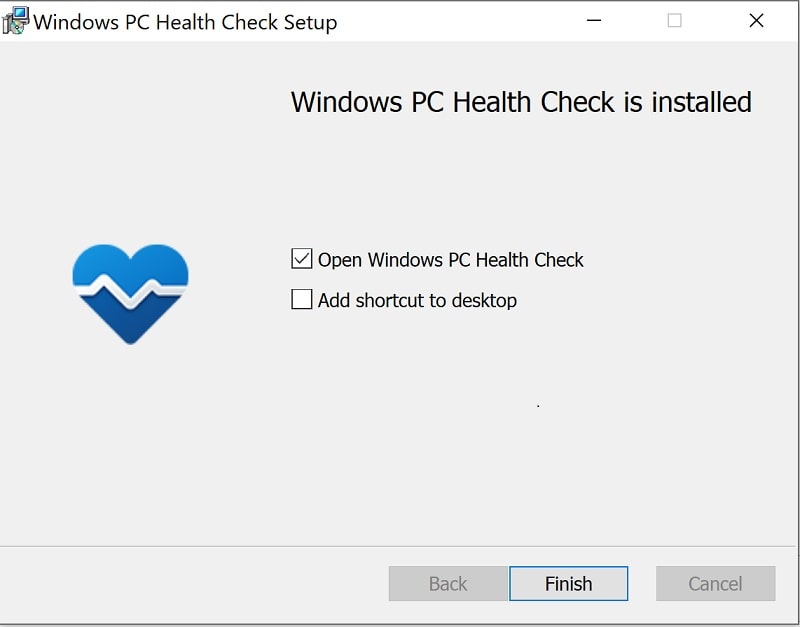 You will now see the "PC health at a glance" screen, Under the Introducing Windows 11 section, click the Check now button.
This will finish the process and you will either get the "This PC meets Windows 11 requirements" or "This PC can't run Windows 11" message.
Note: If your processor is supported but you don't meet the TPM or Secure Boot requirements, you can enable TPM and secure boot following the steps below.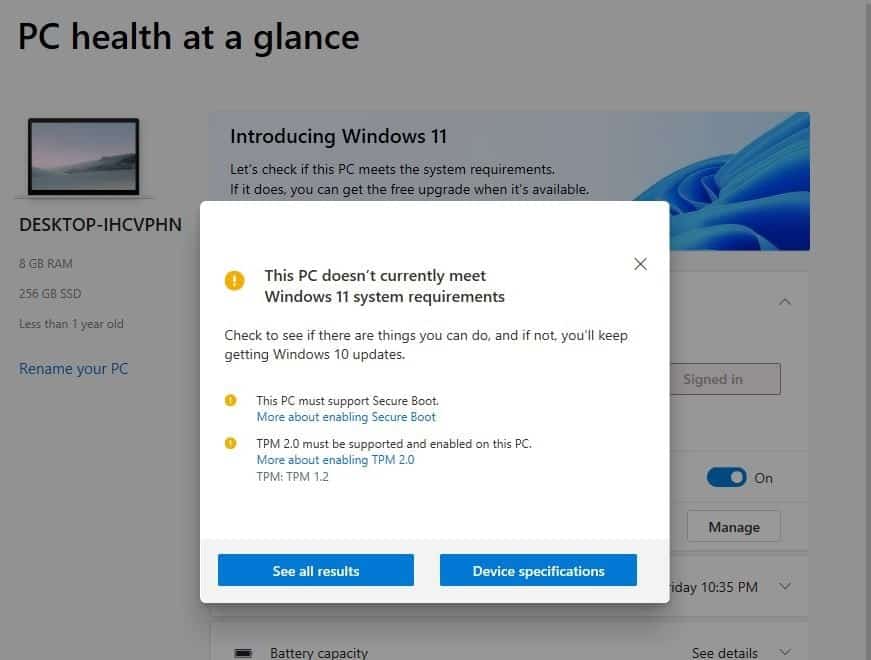 How to Enable TPM (Trusted Platform Module)?
Trusted Platform Module (TPM) is a hardware component that comes in-built with modern motherboards, and of course, can be used as an accessory rather. It's a crypto-processor designed to add an extra layer of security to your computer by generating, storing, and limiting the usage of cryptographic keys.
Windows 11 need TPM 2.0 present on your device for a successful upgrade from windows 10.
Check if TPM 2.0 is present on Windows 10
Press Windows key + R, type tpm.msc and click ok to open the Trusted Platform Module (TPM) Management tool.
Expand Status and locate TPM Manufacturer Information to confirm TPM is present and its version.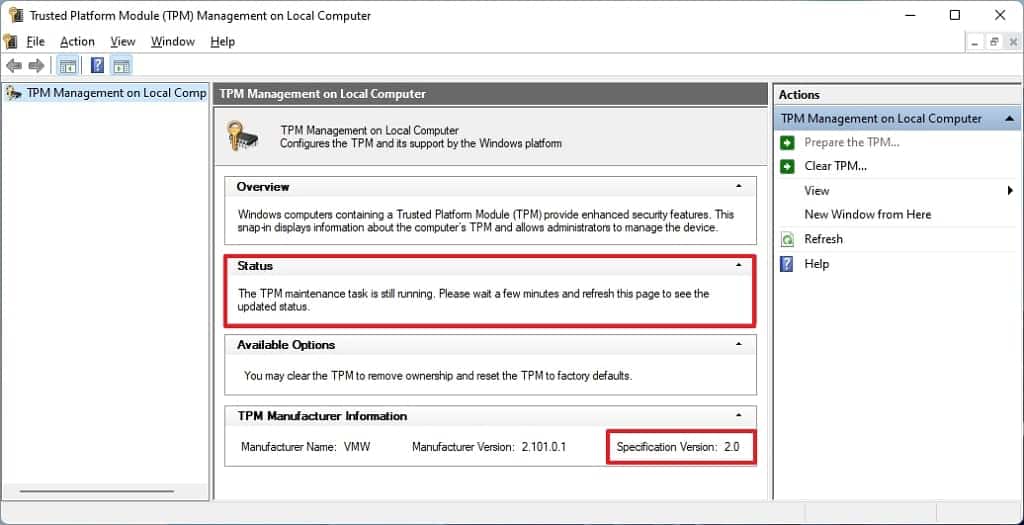 If the device includes a TPM chip, then you'll see the hardware information and its status. Otherwise, if it reads "Compatible TPM cannot be found," then the chip is disabled on the UEFI, or your computer doesn't have a compatible Trusted Platform Module.
To enable TPM 2.0 on your computer,
Press Windows key + I to open settings, go to update and security then Click on Recovery.
Under the "Advanced startup" section, click the Restart now button.
Next click on Troubleshoot then Advanced options,
Click the UEFI Firmware settings option then restart button,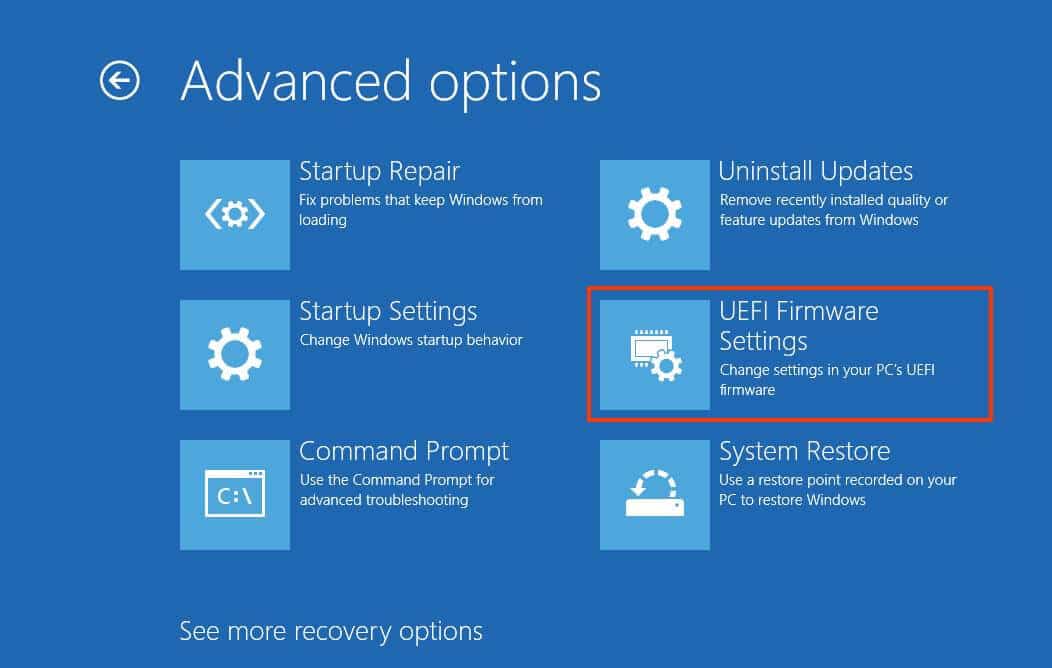 Click the advanced, security, or boot settings page, depending on the motherboard.
Select the TPM 2.0 option and choose the Enabled option.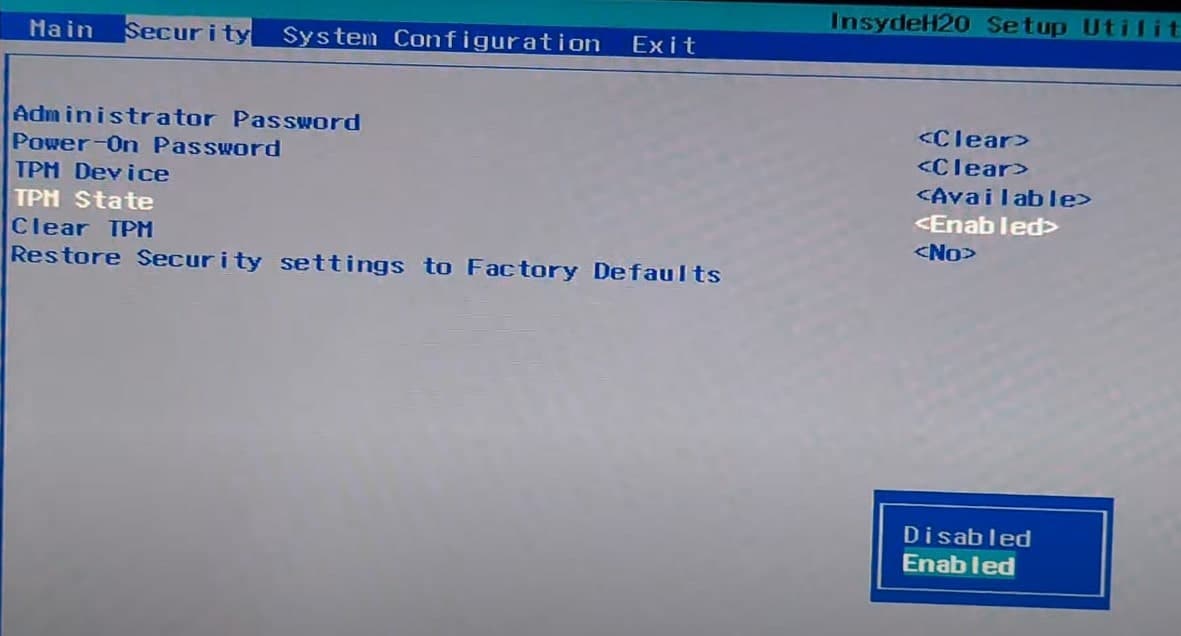 If the motherboard doesn't have a TPM chip, and you are running an AMD processor, the module is likely built into the processor, and the option will be available as "fTPM" (firmware-based TPM 2.0) or "AMD fTPM switch." If the device is an Intel-based system, TPM 2.0 will be available as Platform Trust Technology (PTT).
How do I enable Secure Boot?
Let's first understand what is secure boot. The Secure boot comes under the UEFI (Unified Extensible Firmware Interface) its a program interface that works between your operating system, firmware and hardware. And Secure boot is a security feature in UEFI that helps ensure that a device boots only with software trusted by the OEM (Original Equipment Manufacturer). Or we can say it provides a secure environment to boot windows and fends off malicious programs from hijacking your system during the boot process.
Check if Secure Boot is present on your device:
To Check if Secure Boot is present or enabled on the windows 10 computer follow the steps below
Press Windows key + R, type msinfo32 and click ok to open the system information window,
Click on system summary on left then look for "Secure Boot State" information and confirm the feature is set to On. If it's not, you need to enable the option manually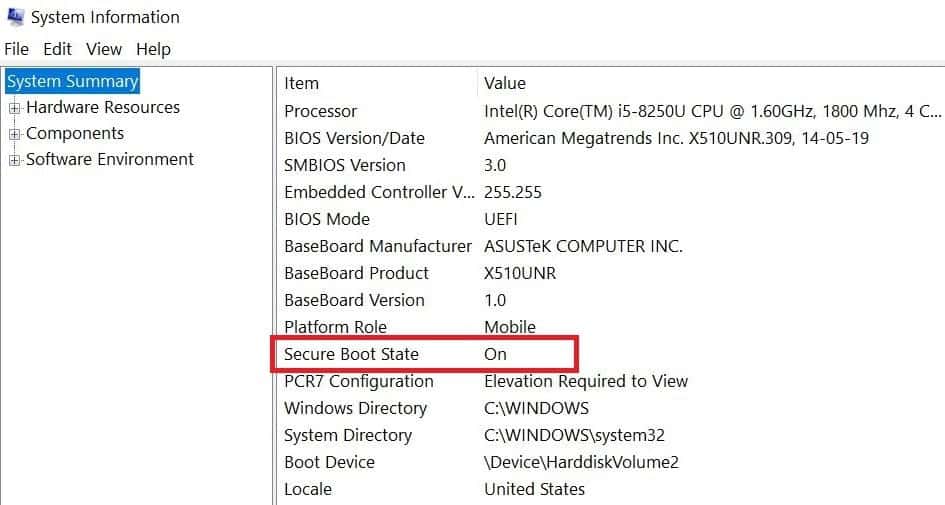 Again access advanced options followed by UEFI Firmware settings option then restart button,
Next Click the advanced, security, or boot settings page, depending on the motherboard. Select the "Secure Boot" option and choose the Enabled option.
How do I get Windows 11?
The easiest way to get Windows 11 is by checking Windows Update on a supported, fully up-to-date Windows 10 PC. But because Microsoft is rolling out Windows 11 slowly over the course of many months, your PC may not see it yet.
Also read: