The one and only "feature update" for Windows 10 this year 2022 is available to those who manually download it. Here is what's new
Today Microsoft starts rolling out the annual Windows 10 feature update version 22H2 for all eligible devices. The company noted Latest Windows 10 22H2 Update is available for devices running Windows 10 version 20H2 or later. Also, Windows 10 22H2 (Build 19045.3324) ISO files are available for download on the Microsoft server. For devices running version 20H2 or later, the Windows 10 22H2 Update will have a fast installation experience as it installs like a monthly update. Windows 10 version 22H2 Home and Pro users get 18 months of support, while Enterprise and Education editions get 30 months of support from today. Microsoft is committed to supporting Windows 10 until 2025.
 Windows 10 version 22H2 is just called 'Windows 10 2022 Update' as the company plans to launch a single major update every year.
How to download Windows 10 22H2 Update
Since Windows 10 version 22H2 is 22H2 is based on the same core system files available on versions 21H2, 21H1, and 20H2, Devices running Windows 10 20H2 or later receive the new update as a small enablement package without reinstallation. Its similar to monthly Winodws update that brings security enhancements and bug fixes. Since Microsoft has released Windows 22H2 as an optional update users must trigger the download and install option manually.
windows 10 Version 22H2 is now available through Windows Server Update Services (including Configuration Manager), Windows Update for Business and the Volume Licensing Service Center (VLSC).
Check for Windows update
Since Windows 10 22H2 update was released as a small enablement package, The official way to get Windows 10 22h2 download on your device is check for Windows updates.
Press Windows key + X and select settings from the context menu,
Go to update and security then windows update and hit the check for updates button,
If under optional update section, Feature update to Windows 10 version  22H2 appears, you need to click on Download and Install to get started.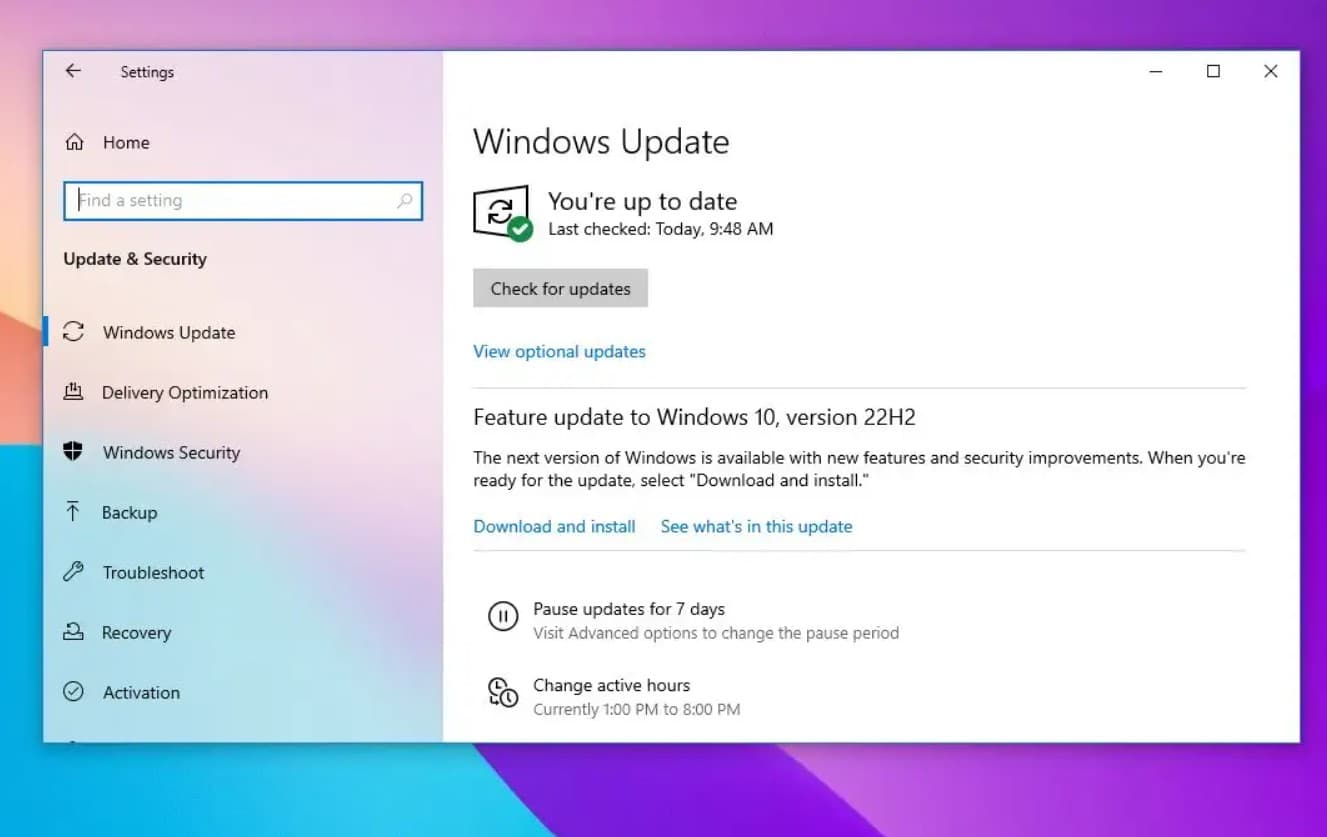 This will start download Windows 10 22h2 update files from the Microsoft server and install on your device.
Once done you need to reboot your computer to apply the changes, And you are upgraded to the latest Windows 10 22H2. You can confirm the same using winver command.
Update Assistant and Media Creation Tool
Also, there is official windows 10 update assistant available on Microsoft windows 10 download page to force the upgrade. Also, it's possible to perform an in-place upgrade without losing your files with help of media creation tool. However, either of these tools will require reinstalling Windows 10, which is not required or recommended if you are not experiencing any issues.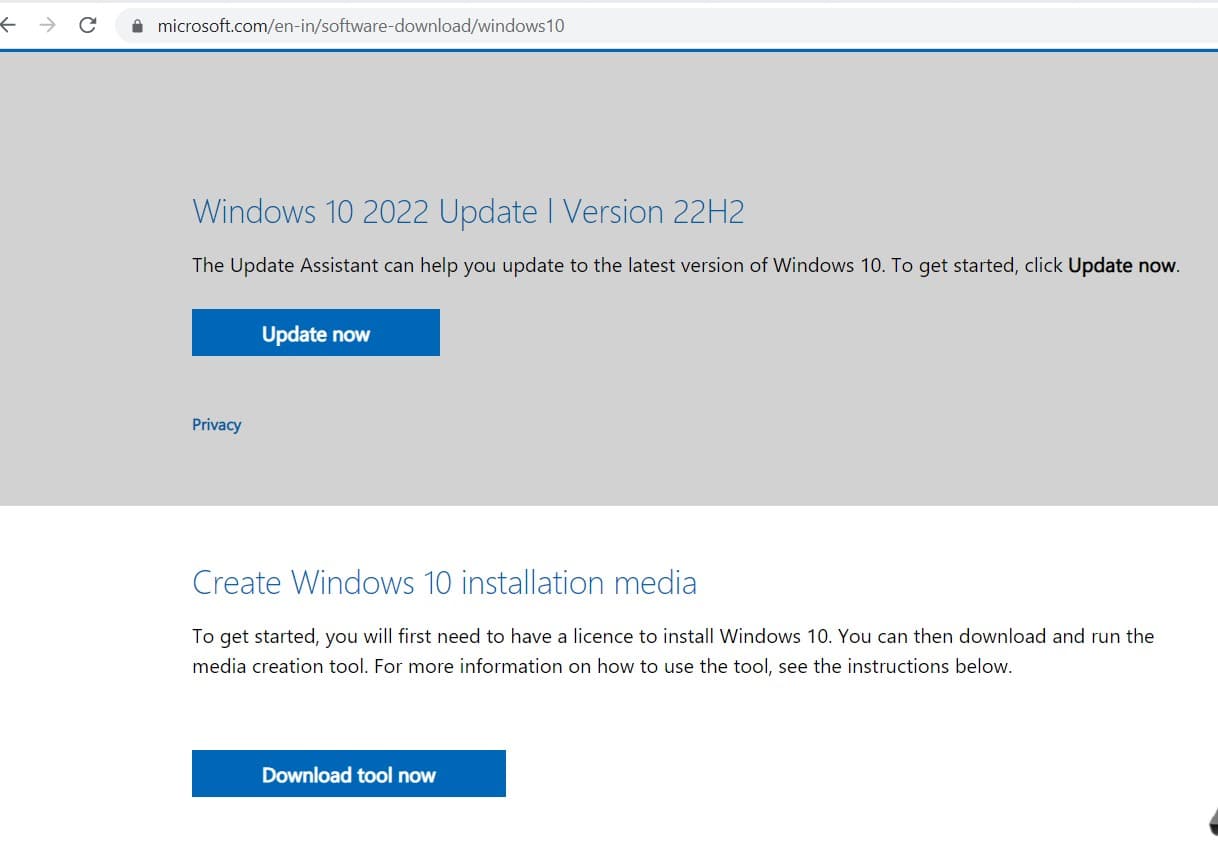 Alternatively, it's possible to upgrade to Windows 10 update with a clean install of version 22H2, which can help to improve system performance and fix existing problems.
Note: Windows 10 won't automatically install the new version 22H2 unless your setup is getting close to the end of service.
Windows 10 22H2 update, what's new?
Hence Microsoft is no longer working on new features for Windows 10, it's technically under maintenance mode until the end of support. And as a result, the Windows 10 update is a minor release that comes under the enablement package just like the previous feature updates (November 2021 Update).
As per Microsoft official windows 10 (22H2) is a small update that doesn't introduce any significant changes or new features. Yes after the upgrade it bumps build 19045.xxx and pushes a bunch of fixes and updates some existing features for businesses.
As promised today Microsoft has released missing features of Windows 11 22H2 that include tabbed file explorer, suggested actions, taskbar overflow and other Windows 11 22H2 supplemental features today. Currently, it's under part of an optional/non-security update (for week C) and it's available for mainstream users on the next patch Tuesday.
Download Windows 10 22H2 ISO
Also, you can download Windows 10 latest ISO, by following the steps below.
First, open the Microsoft Windows 10 download page on Chrome browser,
Next press the F12 key or Ctrl + shift + I to open the Chrome dev tool,
Click the three-dotted menu button on the top-right, select the More tools menu, and choose the Network conditions option.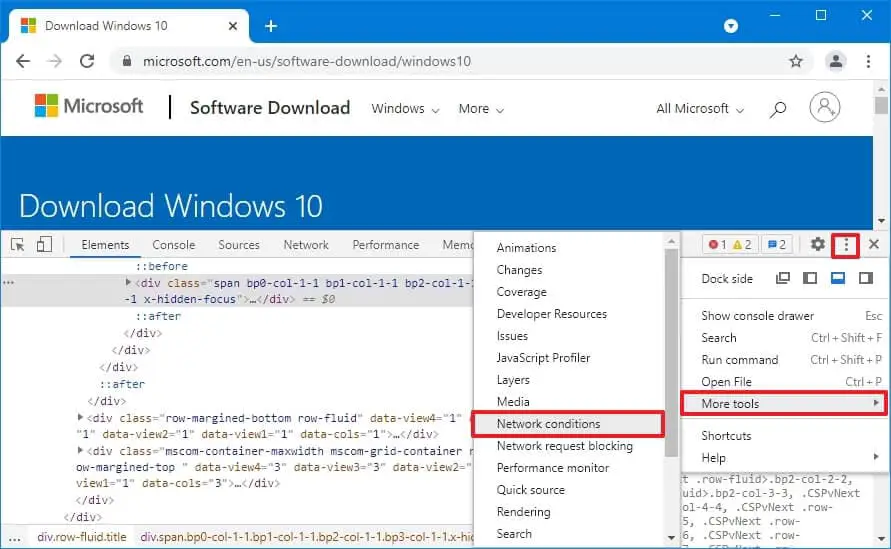 Under the "User agent" section, clear the Select automatically option, and Select the Safari – Mac option from the "User agent" drop-down menu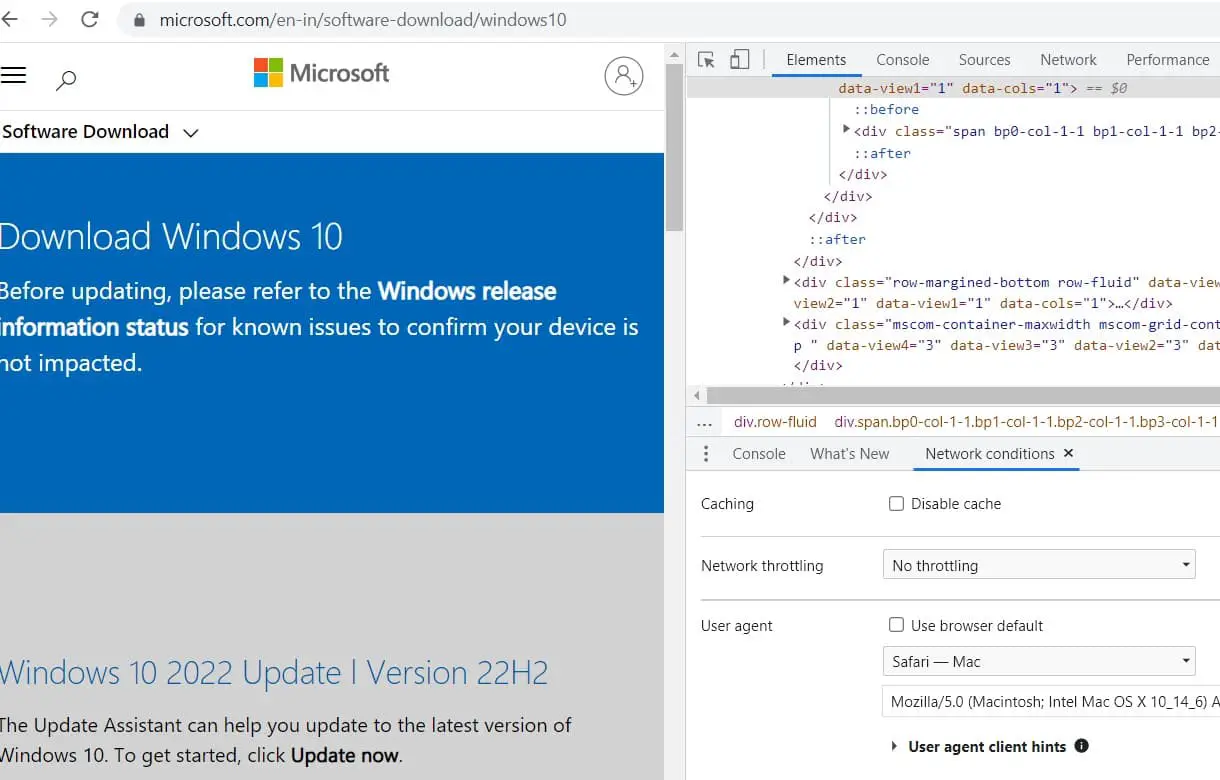 Next, you need to Refresh (F5) the page (if applicable) and then Select the Windows 10 option and click confirm.
Now Select the language for your ISO, click confirm and then Select either 32-bit or 64-bit for Windows 10 22H2 update ISO downlaod.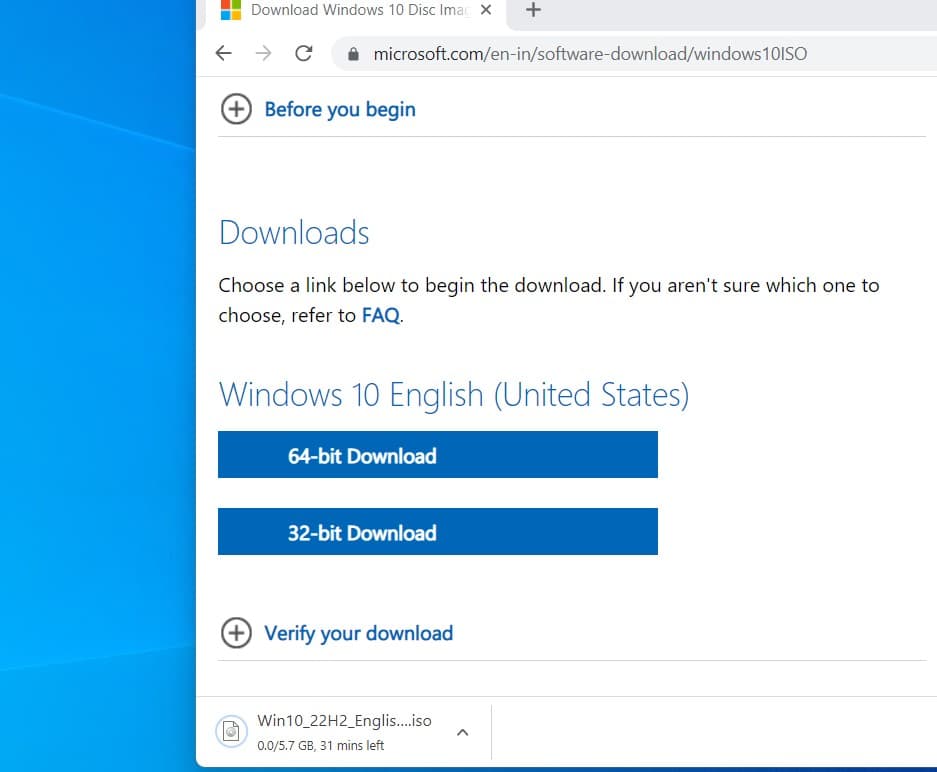 Thats all this will start download Windows 10 ISO from Microsoft server, it may take some time depending on your internet speed. Once complete you can use the Windows 10 ISO to create installation media or different purposes.
Also read: