Microsoft's latest feature update, Windows 11 version 23H2 available for existing Windows 11 users as an optional update. It's a major feature update, delivered by way of an enablement package as we saw with the Update and mainly focuses on performance and security enhancements to improve the operating system's overall experience. Windows 11 2023 update brings new AI features like Copilot and Cocreator in Paint, ungrouping for the taskbar, modern File Explorer and more. If you're running Windows 10 you can still download Windows 11 free to get the latest 23H2 features. You can download and Install the Windows 11 2023 update (version 23H2) by heading to Settings > Windows Update, and click on Check for updates. 
Windows 11 version 23H2 Home, Pro, Pro Education, and Pro for Workstations editions would be supported until October 2025, 24 months after the release date (31/10/23).
Windows 11 version 23H2 Enterprise and Education editions would be supported until October 2026, 36 months after the release date (31/10/23).
Windows 11 23H2 features
Talking about features, the latest Windows 11 2023 update includes 150+ new features and changes including Windows copilot, Gallery in File Explorer, Passkey support,  Enhanced Volume Mixer in Quick Settings, Dynamic Lighting for Windows Users and more.
Windows Copilot:
Windows Copilot provides quick sidebar access to various functions, making it more convenient to perform tasks on your Windows system.
To access Windows Copilot, simply click on the sidebar icon on the left side of your Windows desktop. This will reveal a menu with quick links to common functions like settings, apps, and tools.
Passkey Experience:
Passkey Experience offers secure sign-ins using passkeys in conjunction with Windows Hello, enhancing the security of your login process.
When setting up your Windows Hello sign-in, you'll have the option to create and use a passkey. This passkey acts as an additional layer of security, similar to a PIN or password.
Paint Cocreator:
Paint Cocreator uses AI to transform text descriptions into visual art, allowing for creative expression and visualization of ideas.
Open the Paint Cocreator application and provide a text description of the image you have in mind. The AI will generate a visual representation based on your description.
Gallery in File Explorer:
This feature enables easy access to recent photos and snapshots directly within the File Explorer, streamlining the process of finding and managing your images.
Open File Explorer and navigate to the "Pictures" folder. Here, you'll find a gallery view of your photos, making it convenient to preview and select images.
Automated Video Creation with Clipchamp:
This feature simplifies the process of creating professional-looking videos with automated tools provided by Clipchamp.
Open the Clipchamp app and follow the prompts to create a new video project. Use the provided templates, effects, and editing tools to customize your video.
Windows Backup:
Windows Backup facilitates a smooth transition when migrating to a new PC by transferring applications and settings, ensuring a seamless experience.
In Windows Settings, navigate to "Update & Security" > "Backup" and set up a backup plan. When setting up a new PC, use the backup to transfer your applications and settings.
Enhancements in Presence Sensing:
This feature introduces improved user interaction features, enhancing the way your system detects and responds to your presence.
Presence sensing improvements are integrated into the operating system, so they work automatically. You'll experience more responsive interactions based on your presence.
Photos App with Advanced Editing:
This app offers advanced editing capabilities, including background blur effects, to enhance and customize your photos.
Open the Photos app, select a photo, and click on the edit icon. From here, you can access various editing tools, including background blur, to enhance your image.
Narrator and Voice Access:
This feature provides natural-sounding voices and extended voice options, making it easier for users with accessibility needs to interact with their system.
In Windows Settings, navigate to "Ease of Access" > "Narrator" to customize voice options and settings for an improved accessibility experience.
Snipping Tool:
This tool offers a versatile screen recording tool with audio support, allowing users to capture and share content from their screen.
Search for and open the Snipping Tool from the Start Menu. Use the tool to select and capture specific areas of your screen, and save or share the snip as needed.
Dev Drive:
Dev Drive offers specialized storage designed for developers, providing enhanced performance and security features to support development work.
When setting up your storage options, select the "Dev Drive" option to allocate space specifically for development work. This drive is optimized for performance and security.
These features are designed to enhance various aspects of your Windows experience, from security and accessibility to creativity and productivity.
Windows 11 2023 Update Download
Microsoft says the Windows 11 23H2 feature update is being rolled out and delivered as an enablement package. You can head to Settings > Windows Update, enable the enablement package switch "Get the latest updates as soon as they're available", and select 'Check for updates'.
If you've got a compatible device, there are three ways to download and install the Windows 11 2023 Update right now: Windows Update, Media Creation Tool and Update Assistant.
Before go ahead:
Make sure you have a stable working internet connection to download Windows 11 version 23H2 files from the Microsoft server.
Temporarily disable or uninstall third-party antivirus from your computer and disconnect VPN if configured on your computer.
Disconnect external devices include USB flash drive, printer scanner or external HDD connected to your computer.
Download Windows 11 23H2 via Windows update
If you have a device already running either Windows 11 or Windows 10 version 2004 or later, you'll be able to download the Windows 11 2023 update by going to Settings > Update & Security > Windows Update and clicking Check for Updates.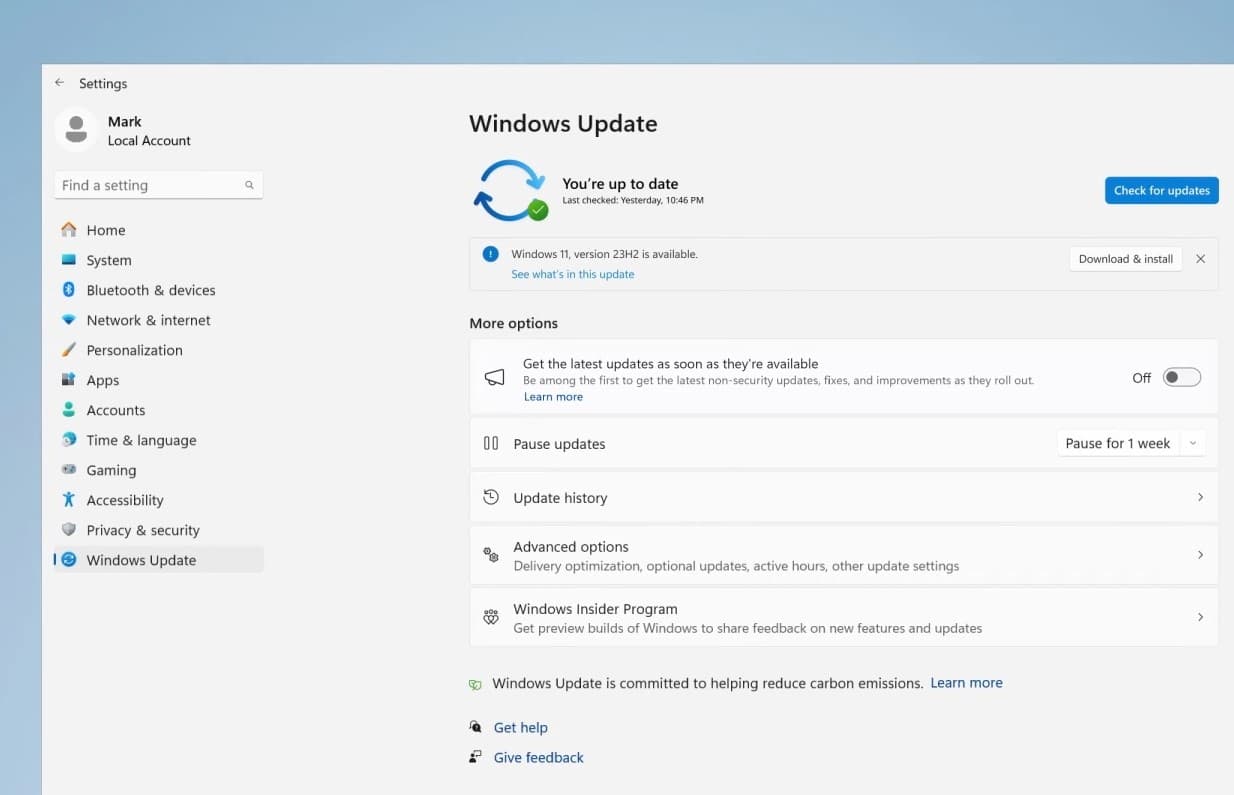 If available, you'll see Windows 11, version 23H2 is available. Click Download and Install. Here is a video Microsoft official recommends how to get the Windows 11 2023 update.
For devices already running Windows 11 version 22H2 this this is a small enablement package of around 600 MB, take a few minutes to downlaod an install. But if you are upgrading windows 11 23H2 from Windows 10 2004 and later, you can expect a much longer installation time that comes with a full feature update around 6.2 GB. (Ensure connected stable internet connection to download update files from the Microsoft server.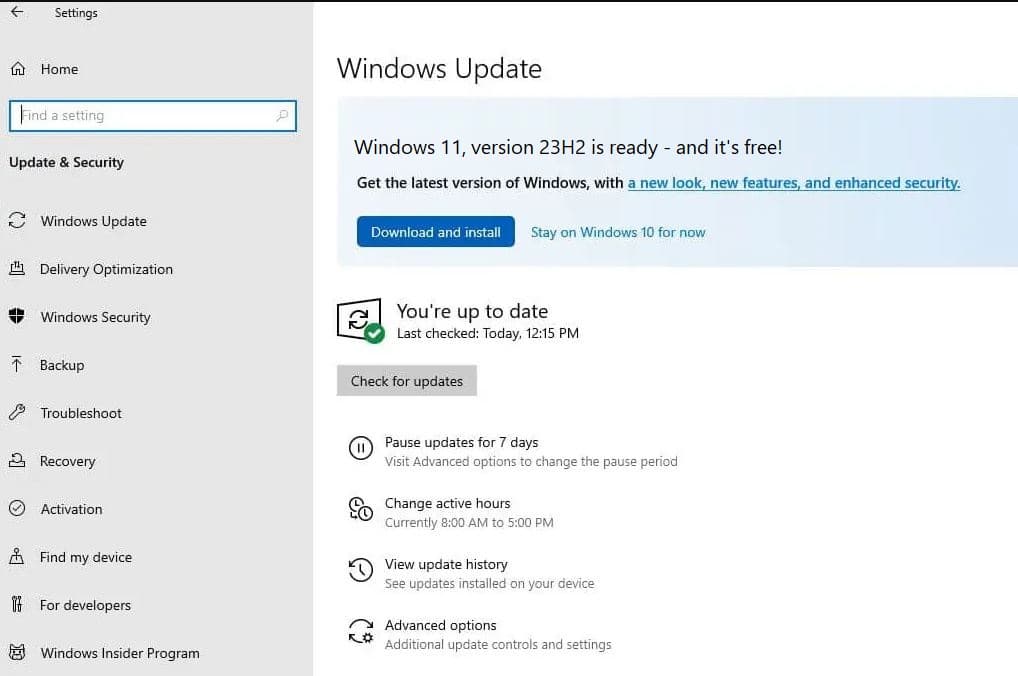 Note: Windows 11 version 23H2 is available as an optional update and you are free to install that update when it appears in Windows Update, or you can ignore it and go about your business.
Download Windows 11 23H2 using Installation Assistant
Also, you can use the official Windows 11 Installation assistant to update to upgrade or install Windows 11 2023 update manually. First Download and run the Microsoft PC Health Check app from Microsoft to ensure your Device is compatible with the latest Windows 11 version 23H2.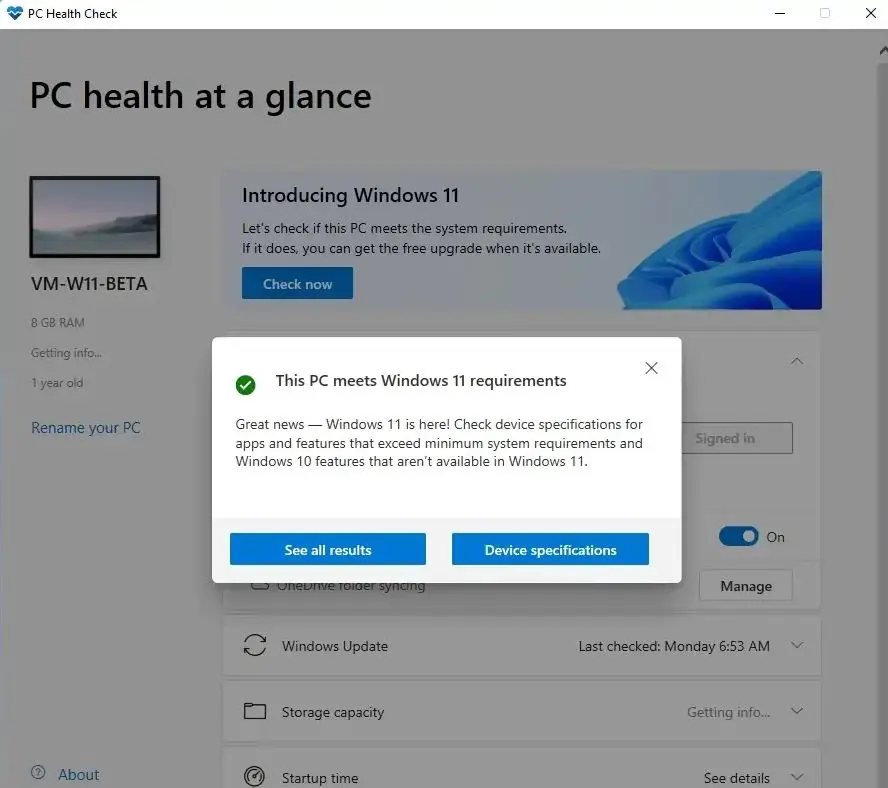 Go to the Download Windows 11 page on the Microsoft website and

Look for the "Installation Assistant" option on the page.

Click the "Download Now" button located under this section to start downloading the Windows 11 Installation Assistant.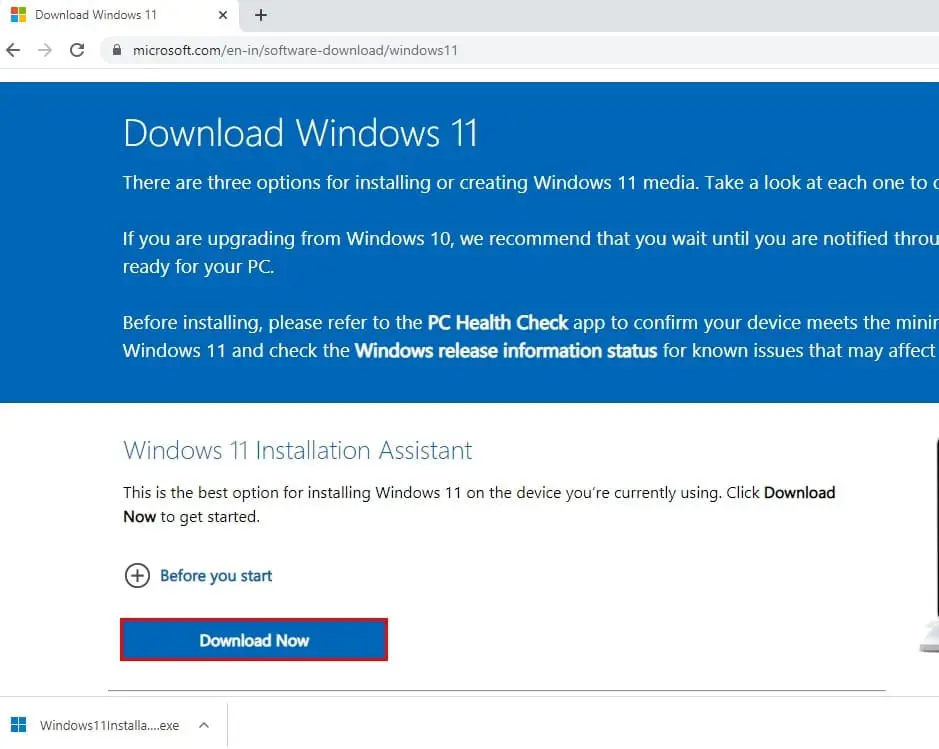 Locate the downloaded file, which is usually named "Windows11InstallationAssistant.exe." Double-click on this file to run it.
The Windows Installation Assistant will begin checking your computer for Windows 11 hardware requirements. Click on the "Refresh" button to initiate this check.
Once your system is verified to meet the requirements, you'll be presented with an option to "Accept and install" the Windows 11 23H2 update. Click on this option to proceed with the installation.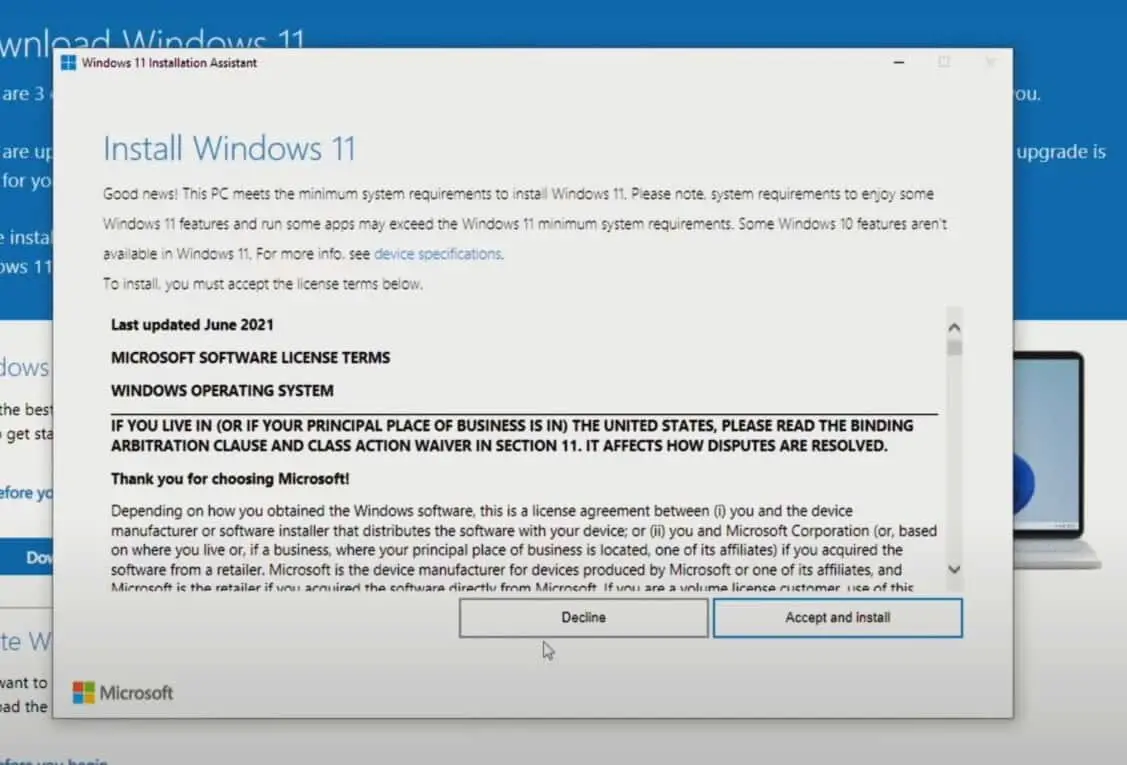 The Windows 11 update process involves three main steps: download, install, and apply. Wait for the update to download.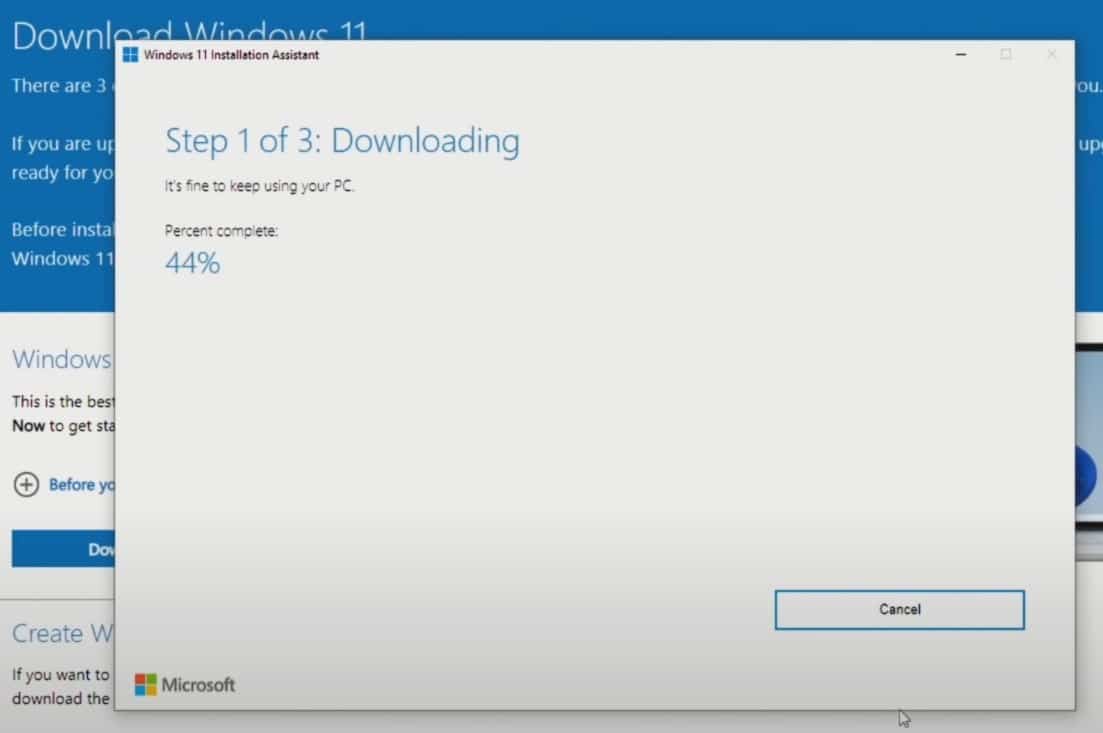 Once downloaded, it will verify the download and start the installation process.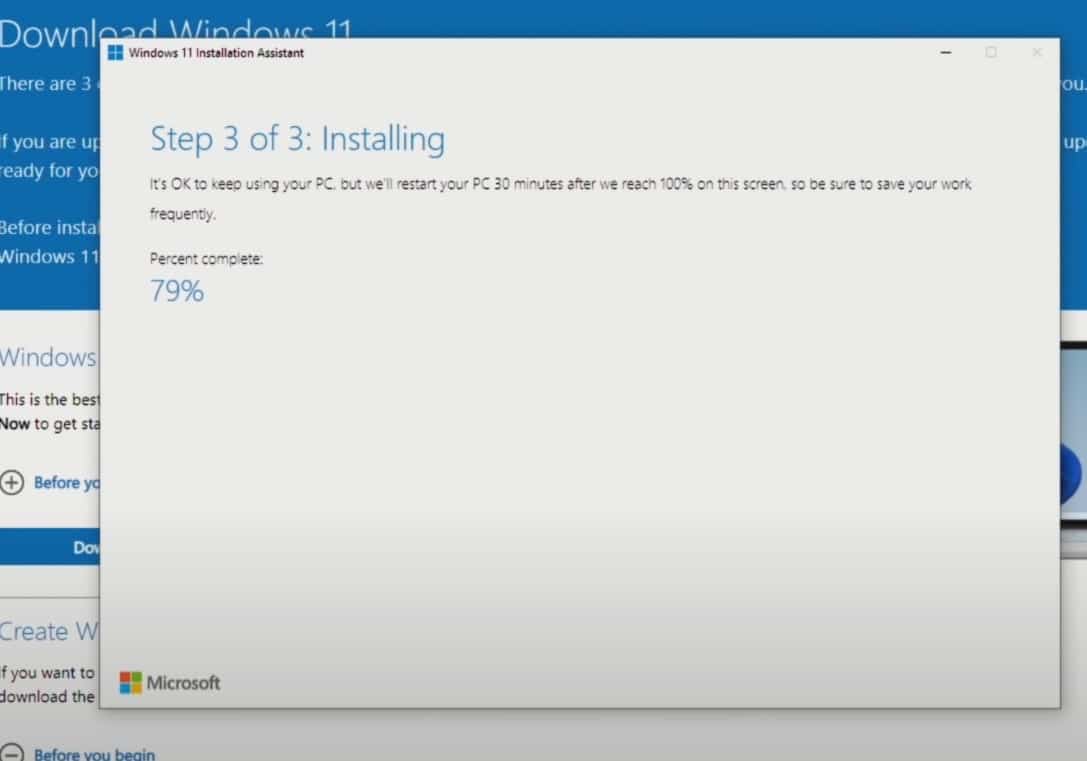 After installation is complete, your computer need to reboot to finalize the installation.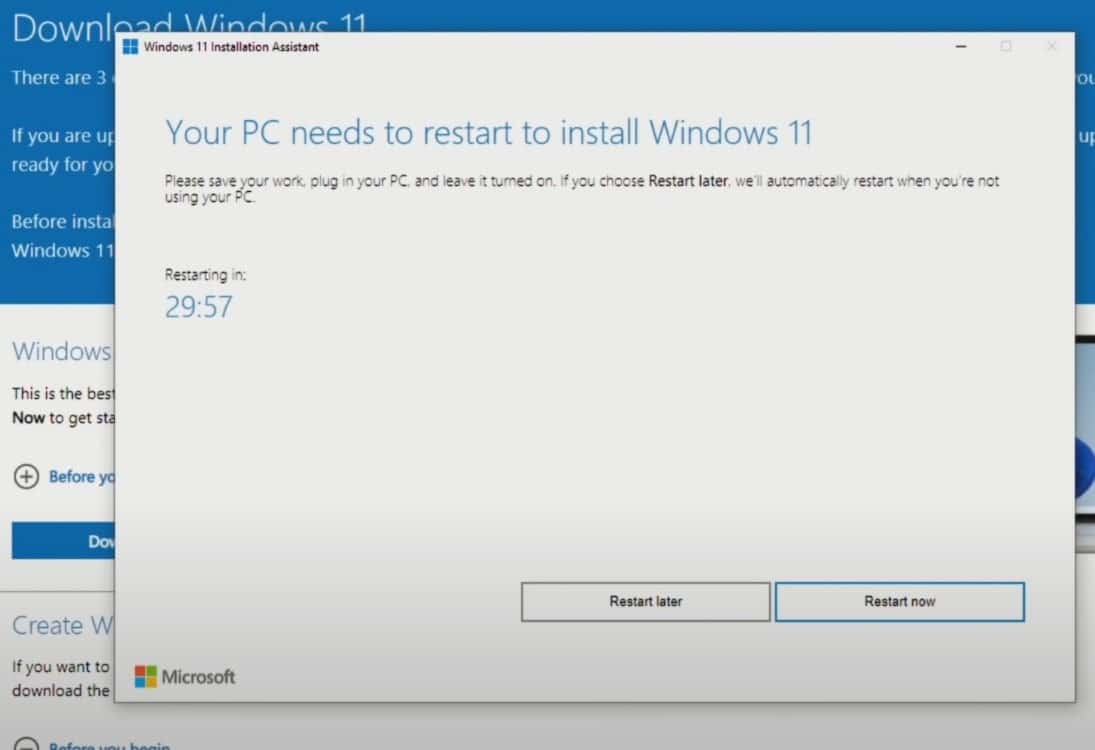 Note: The assistant will automatically restart your computer after a 30-minute countdown. or You can click the "Restart now" button in the bottom right to start it immediately or the "Restart later" link in the bottom left to delay it.
Windows 11 will go through the final steps to finish installing the update. The installation of the Windows 11 23H2 Update continues your PC might reboot a couple of times. All there is left for you to do is wait for it to end.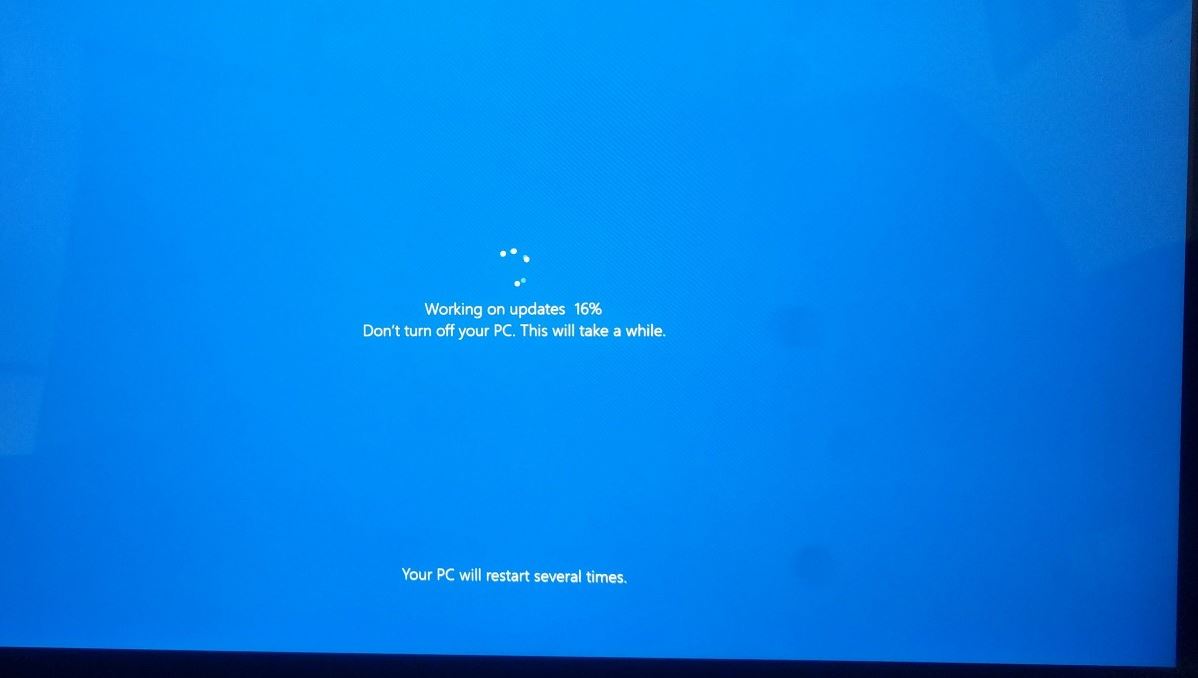 That's all, you have successfully upgraded your device to Windows 11 version 23H2. You can check the same from Settings -> System -> Scroll down the specifications section, and the version should say 23H2.
Download Windows 11 23H2 using the Media creation tool
Microsoft offers an official Windows 11 23H2 media creation tool to download the latest Windows 11 ISO or upgrade the latest version for free. Also, you can use the Media Creation Tool to create Bootable USB drive to install Windows 11 from Scratch using USB.
First, visit the official Windows 10 download page using your web browser,
Here Under, Create Windows 11 installation media, Click on Download tool now.'
This will download the MediaCreationTool.exe on your device.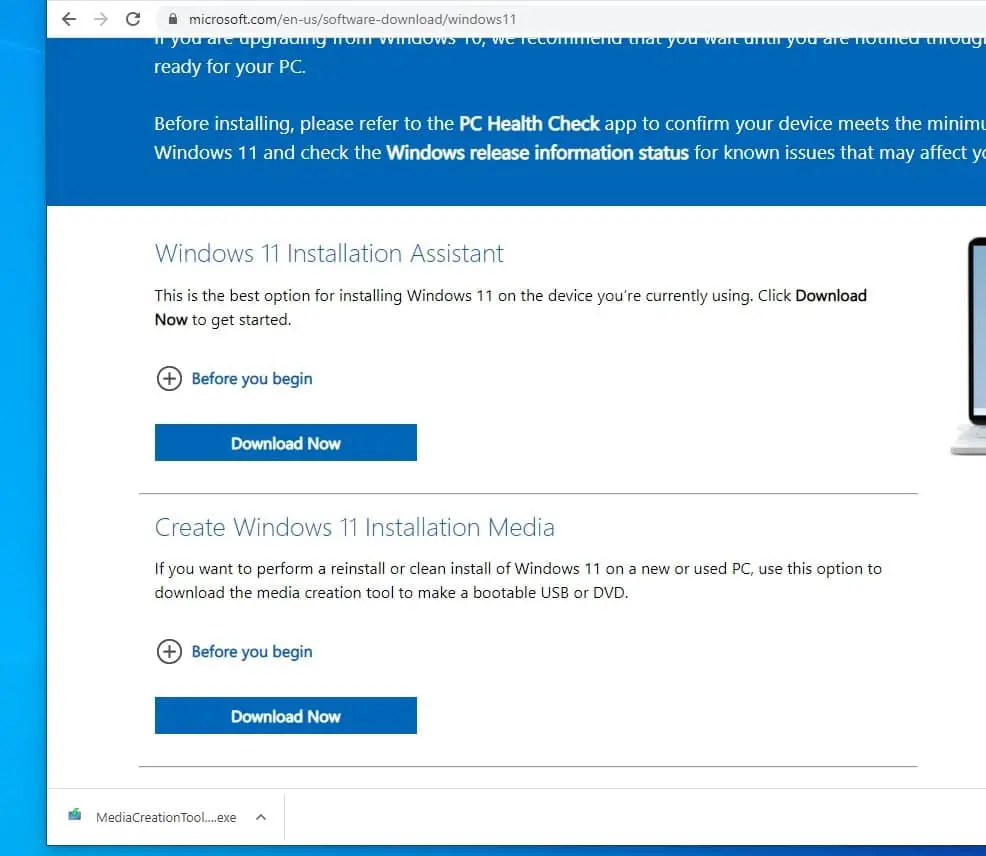 Locate the download folder and double-click on MediaCreationTool.exe (Click yes if UAC ask for permission)
The Media Creation Tool will prepare a few things before it can proceed.
You will be greeted with a license agreement that you must agree to before continuing.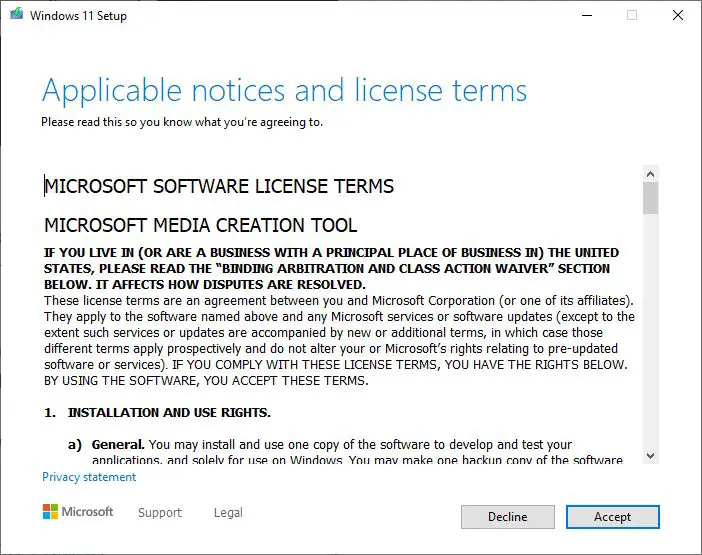 You'll be on a "Getting a few things ready" screen for a while as the tool checks your system.
Next, you have two options: USB flash drive and ISO.
 Select the first option to create a Windows 11 bootable USB or the second option to download Windows 11 ISO.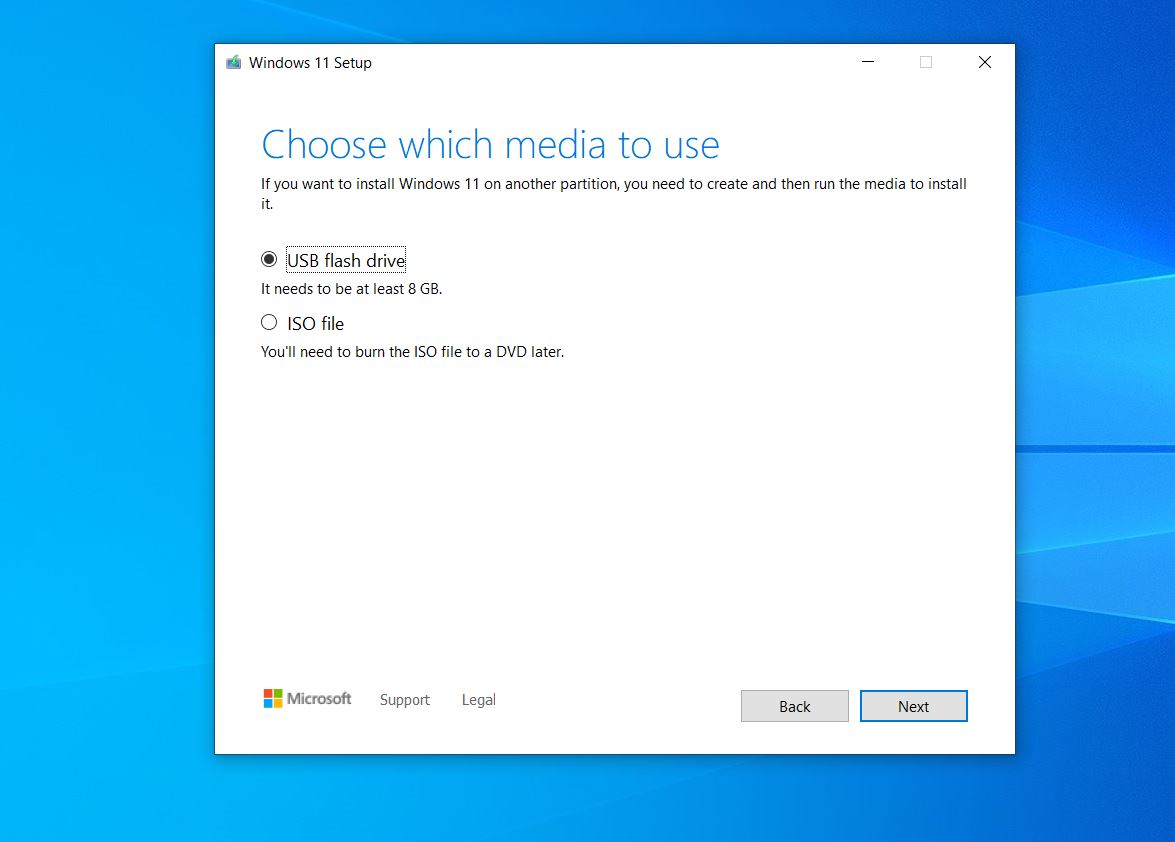 Note: The download and installation time depends on your Internet speed and device hardware configuration.
You can right-click on the .iso file, click mount to open its content, and double-click "setup.exe" to install the update.
If you have created a bootable USB use it to perform a clean install of Windows 11.
Also read: