Thinking about run the Linux distro on Windows PC? Ya, it's possible with the latest Windows 10 Microsoft has introduced Windows Subsystem for Linux, or WSL, where users run their favorite Linux distributions directly from Windows 10 without dual-booting or using a virtual machine. It's worth noting that there are some limitations. Such as not all the inherent Linux commands work, and you won't be able to run a desktop environment from within the app. You can still install the desktop environment, such as Xfce, and then install a remote desktop service that allows you to connect to the Linux-driven desktop environment from within the app and all from Windows 10. Interested? Here, we have steps to install kali Linux (one of the best distros for security) on windows 10.
Install WSL on Windows 10
With Windows 10 creators update Microsoft introduced Windows Subsystem for Linux (WSL) as an optional feature that provides a compatibility layer for running Linux binary executables natively on Windows 10 PC. That means Enable WSL service provides a Linux-compatible kernel for running different Linux distros, such as Ubuntu, OpenSUSE, Debian and Kali on Windows 10.
Let's navigate the control panel.
Go to apps and features, then select programs and features.
Click 'Turn Windows features on or off' from the left menu.
Now Select WSL and click ok to allow the download and install required files from the Microsoft server.
Restart your PC to apply the changes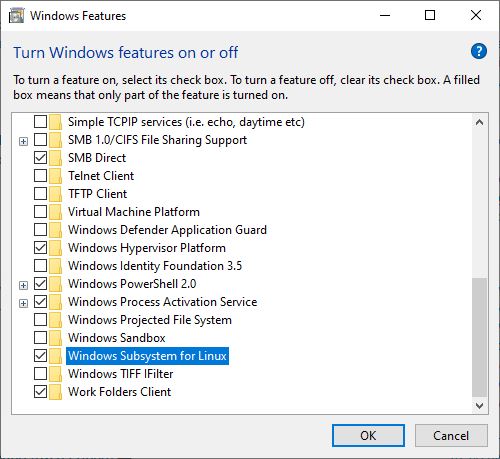 Alternatively, you can run the command Enable-WindowsOptionalFeature -Online -FeatureName Microsoft-Windows-Subsystem-Linux on the administrative PowerShell window to install WSL on Windows 10.
Enable the Virtual Machine Platform
Next, we need to enable virtualization in the computer's BIOS Setup by following the steps below.
Power on the machine and open the BIOS (Press Del key).
Move to system configuration using arrow keys on the keyboard,
Enable Intel Virtualization Technology (also known as Intel VT) or AMD-V, depending on the processor's brand.
Press F10 to make save changes and let Windows start normally.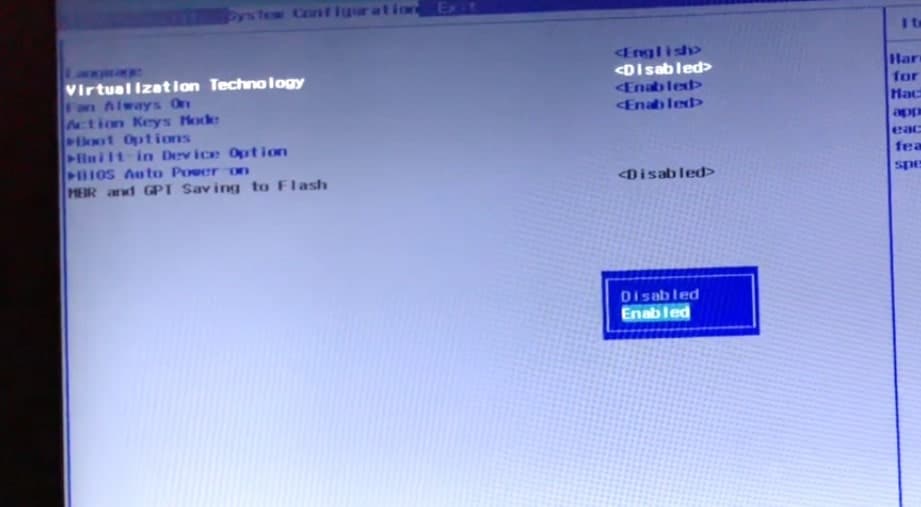 Now Open PowerShell as an administrator, and perform the following command.
Enable-WindowsOptionalFeature -Online -FeatureName VirtualMachinePlatform
Once done, restart your PC to apply the changes.
Download the Kali Linux app
Open Microsoft Store, and click on the Search option.
Here type Linux and select the option Run Linux on Windows.
This will present the Store's Linux front end displaying the currently available Linux distros that you can run from within the app.
We're going to install kali Linux on windows 10, then pick Kali Linux from this list,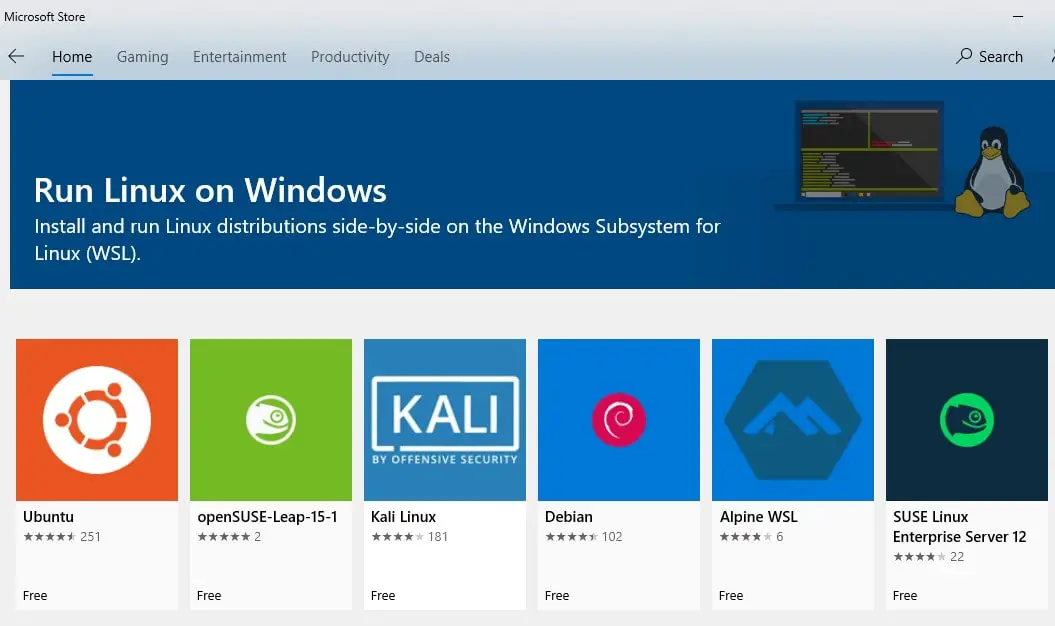 Once the installation is complete, you get a notification and the option to Launch, which you should do.
The rest of the Kali Linux installation then continues from within the app and eventually, you are asked to create a new user account and password. When you've created your account, you are presented with the familiar Linux command line setup.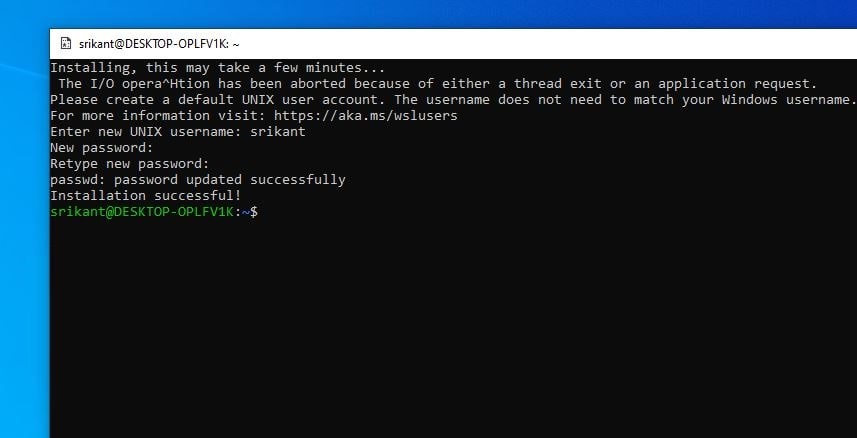 The next thing you have to ensure that the core Kali Linux system is up to date. To do so, go to the command line and enter sudo apt-get update && sudo apt-get upgrade.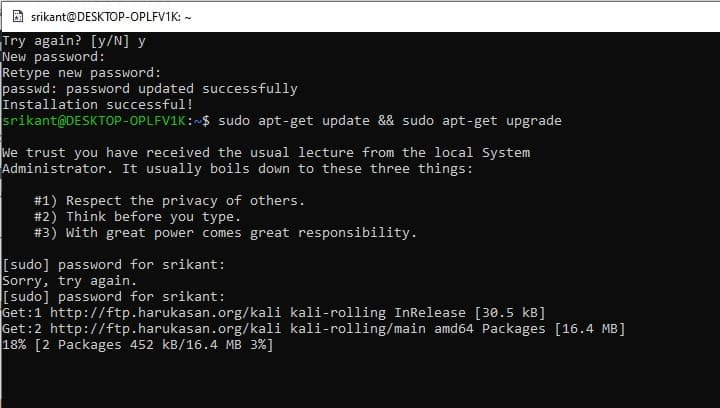 Install
Xfce Desktop Environment
Now, let's set up the XFCE desktop manager. It's fast, and lightweight, and doesn't take much to get it installed and working.
Run sudo apt-get install xfce4 to Install xfce.
Note: It will take some time to download and install xfce4 it depends on PC hardware configuration and Internet speed.

Next, run sudo apt-get install xrdp then sudo apt install kali-desktop-xfce xorg xrdp to install xrdp.
Once the installation is complete, you will need to start xrdp by running sudo service xrdp start.
We recommend to refer this video to change the port number from 3389 to 3390
Once the xrdp server has started its time to connect to Kali,
Open up Remote Desktop (mstsc) on your PC
As the machine is running on localhost, so the IP to connect to is localhost:3390 (with port 3390), or you can use 127.0.0.1:3390.
You should now see a new login window. Ensure the Session is set to Xorg and enter your Kali Linux username and password, then click the OK button.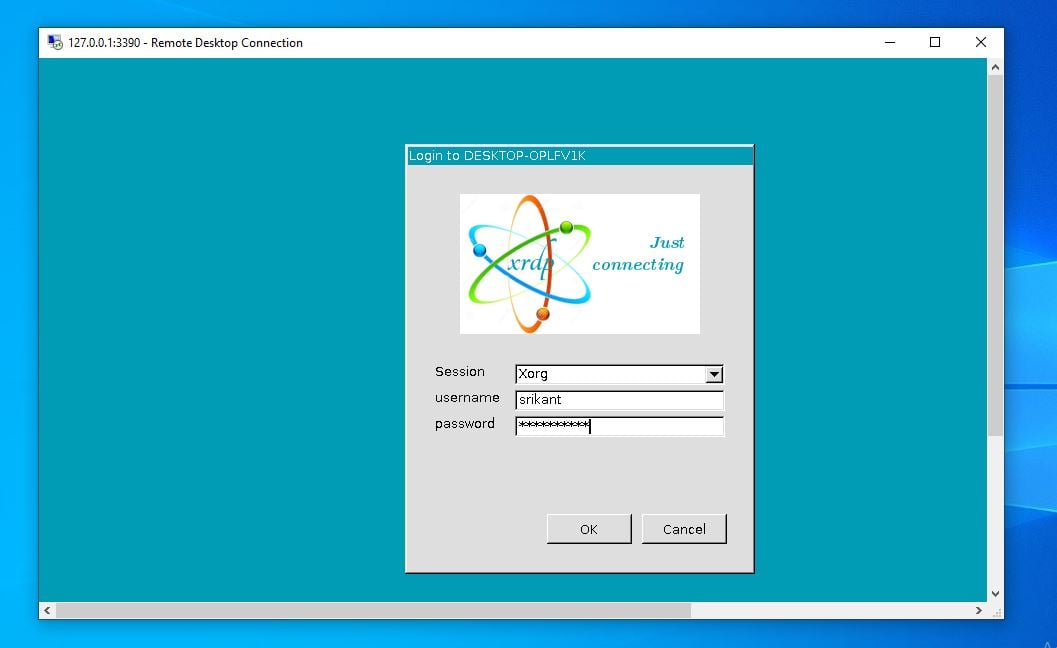 That's all your Kali is ready. You're using a Desktop Environment installed in Kali Linux, which is in itself an app installed on Windows 10.
For more, you can read the Kali Linux site's documentation, found at https://www.kali.org/