Having question on mind "Why is my computer so slow?", Here are the most common reasons your computer is slowing down – and the simple measures you can take to get it running faster.
There are different reasons, why your windows 10 computer running slow or freezes. It could be, your system is infected with virus or loaded with malware. May your storage or RAM (Random Access Memory) is at its capacity and as a result, your PC is running slower or your computer is older and needs to upgraded or replaced altogether. Again may your computer Falling behind on Windows or driver updates, or too many startup programs slowing down windows 10.
If you notice, Windows 10 is Suddenly Extremely Slow, freezes, or not responding mouse clicks, here is How to speed up a slow laptop or PC running Windows 10, 8, or 7.
Why is my computer slow
Here are some of the common reasons that cause your computer to slow down and how to fix the problem to again speed up windows 10 PC or laptop.
Malware or virus infection
If your computer is infected with virus or malware programs installed you might experience windows 10 running Extremely Slow or not responding, High CPU usage, or 100 disk usage problem.
We strongly recommend performing a full system scan with the latest updated antivirus protection.
Again uninstall a third-party antivirus application, if you have installed more than 1 on your PC.
Always avoid installing pirated cracked software, Always install genuine programs downloaded from the official site.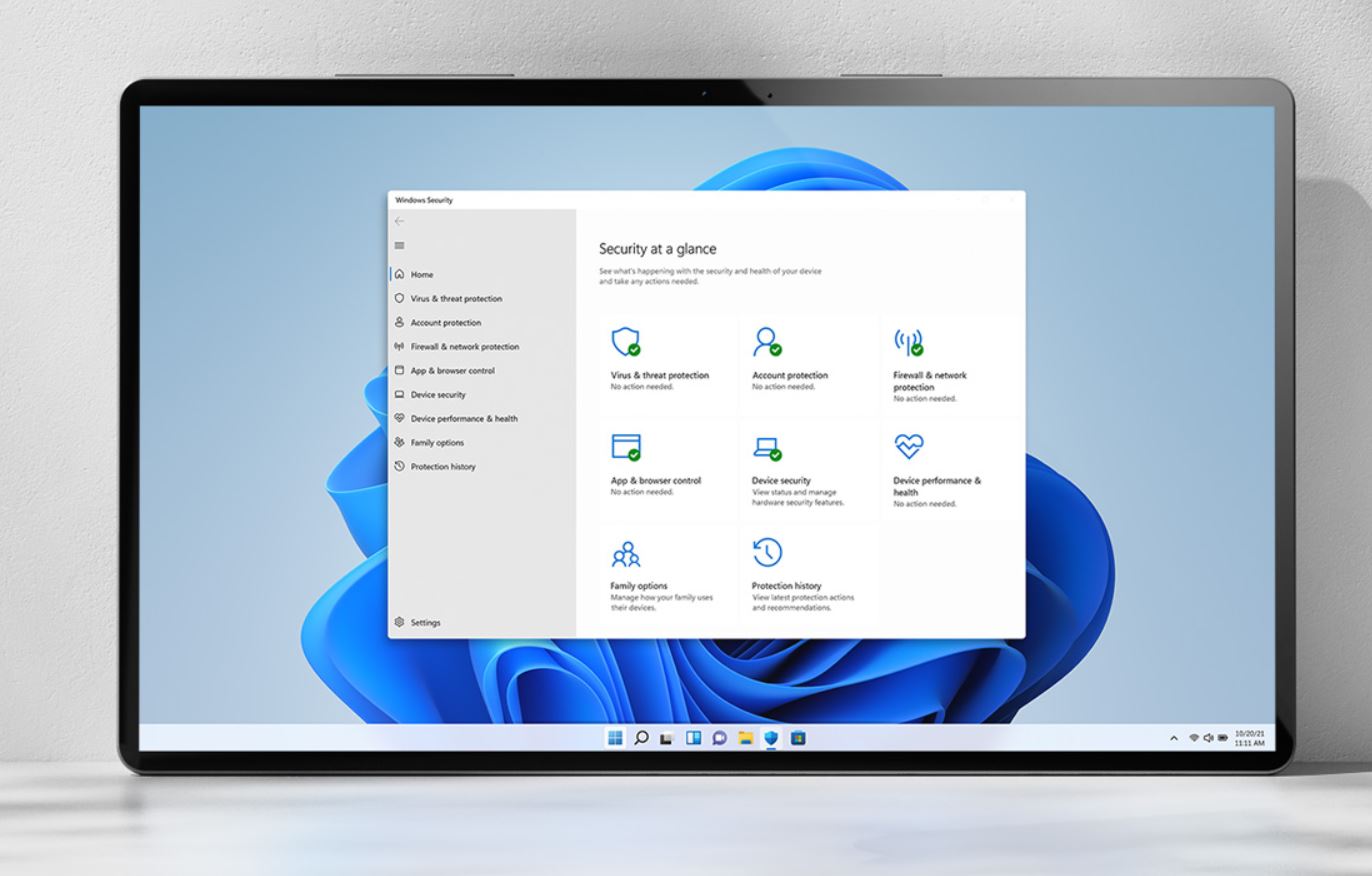 Too many background programs running
The most common reason that can slow down your computer, if having too many programs running at the same time. Even you might not know there are a bunch of programs running on the background, eating up system resources and result windows 10 slow performance.
Disable background apps
Go to settings using the keyboard shortcut Windows + I
Click on privacy then Background app,
Under Background Apps, turn off the toggle "Let apps run in the background "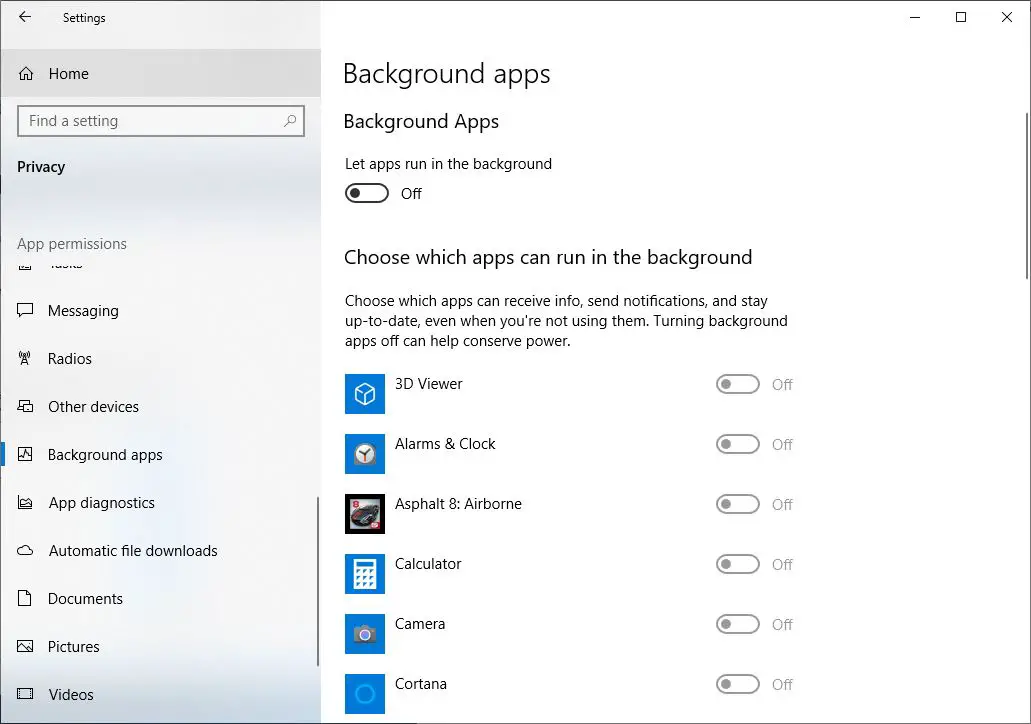 To prevent an individual app from running background,
make sure Let apps run in the background is turned On.
Choose which apps can run in the background, and turn individual apps and services settings Off.
Too many startup programs
If your windows 10 computer takes forever to boot up, then you probably have far too many apps trying to run at startup which impacts windows 10 startup and shutdown time. Let's prevent programs from launching at startup, note: it didn't impact on app performance.
To Disable Programs from Launching at Startup
Press the Ctrl+shift+Esc key simultaneously to open task manager.
 Switch to the 'Startup' tab, this will display all programs list that starts with windows boot and its startup impact.
Click on any program that is 'Enabled' that you don't need to launch at startup, and hit 'Disable'
Falling behind on Windows or driver updates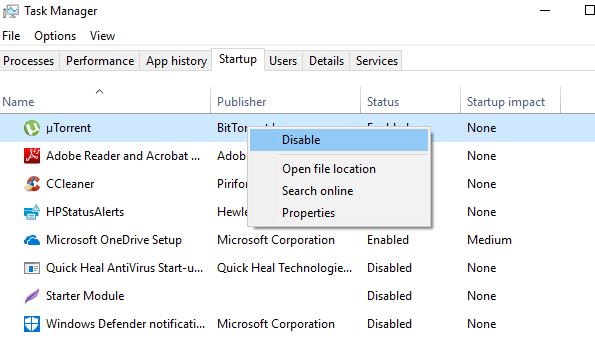 Your PC Falling behind on Windows or driver updates
Again you may experience performance issues on your computer if windows updates are not installed for a long time or installed device drivers are outdated or corrupted. New Windows and driver updates provide performance improvements, and falling behind on them may cause your PC to slow down.
To Install the latest windows update:
Press Windows key + X and select settings,
Click on Update & security then hit the check for updates button
This will start to download and install the latest windows updates from the Microsoft server
Once done reboot your PC to apply windows updates.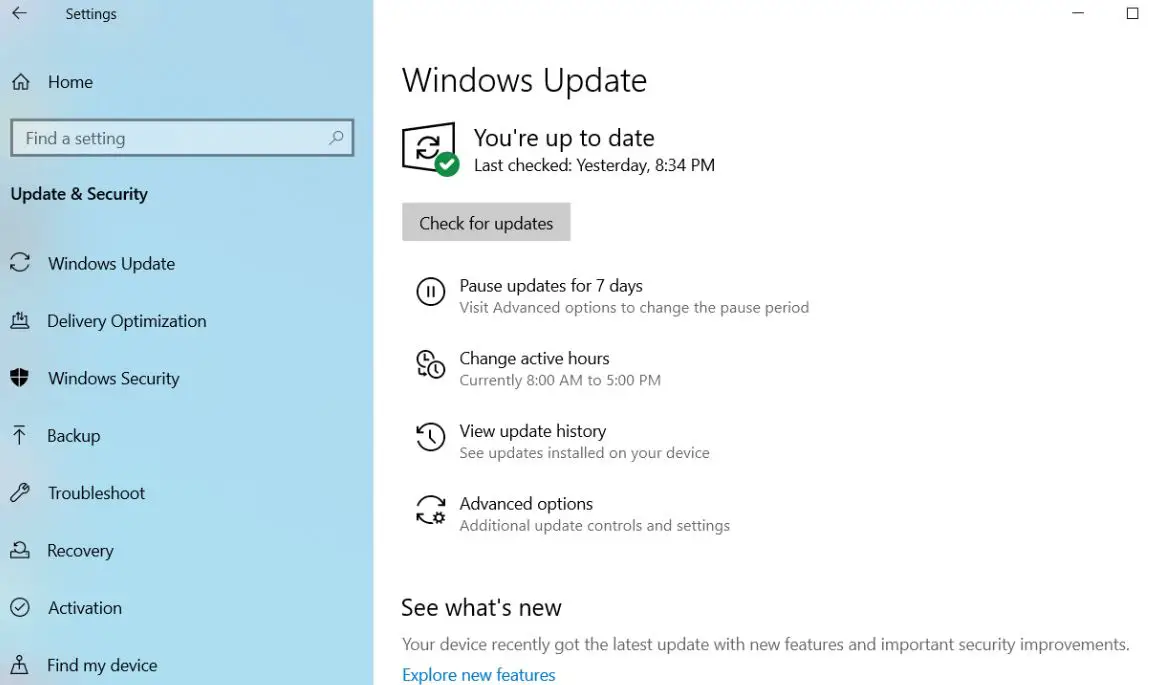 Manually update the device driver:
When you install windows update this will install the driver updates as well. But you can manually install the device driver following the steps below.
Press Windows key + R, type devmgmt.msc and click ok
this will open the device manager and display all the installed device driver list.
Expand the driver you want to update for example display driver,
Right-click on the installed display (Graphics) driver select update driver,
Click on Search automatically for updated driver software and follow on-screen instructions.
Here we have a detailed article on how to update, reinstall, or rollback device driver on windows 10.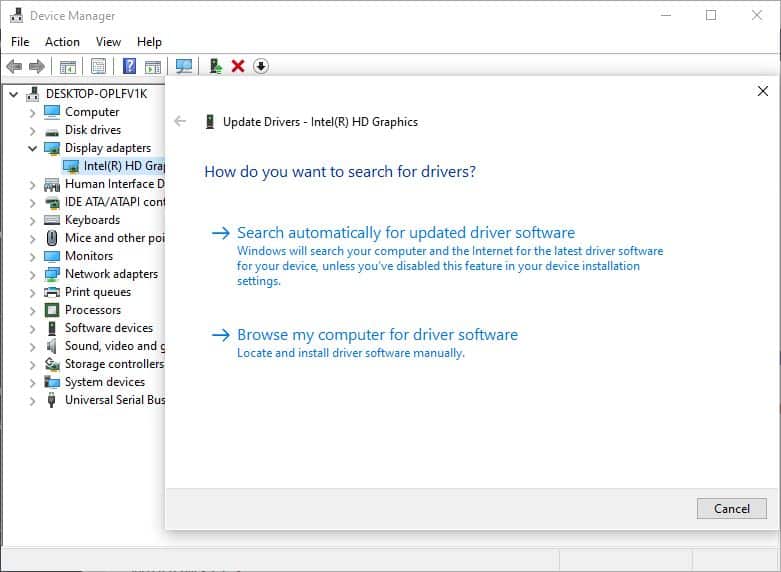 Windows System Files Corrupted or missing
If due to any reason, system files on your computer are corrupted or missing your PC may experience driver errors, blue or black screens, programs won't open, the computer is slow and freezing, and other problems that severely impact your daily use.
Run DISM and sfc utility
Windows has built-in Deployment Image Service and Management Tool (DISM) and system file checker utility that automatically detects and restores missing corrupted system files with the correct one.
Open the command prompt as administrator,
Type command dism.exe /Online /Cleanup-image /Restorehealth and hit the enter key, this will check the system image status.
Next run command sfc /scannow this will find and replace corrupt missing system files
Once the scanning process 100% complete reboot your PC.
It Maybe Your Web Browser
Chances there may your web browser is eating up all system resources that cause the computer to slow down. By far Google chrome is the most popular browser, the more tabs open you have in Chrome, or an extension install the more memory it uses.
To overcome this issue:
Simply close all of the browser tabs you aren't using.
Type chrome://extensions/ on the chrome address bar and hit the enter key, this will display all installed chrome extension list. Toggle off them and check the windows PC performance is improved or not.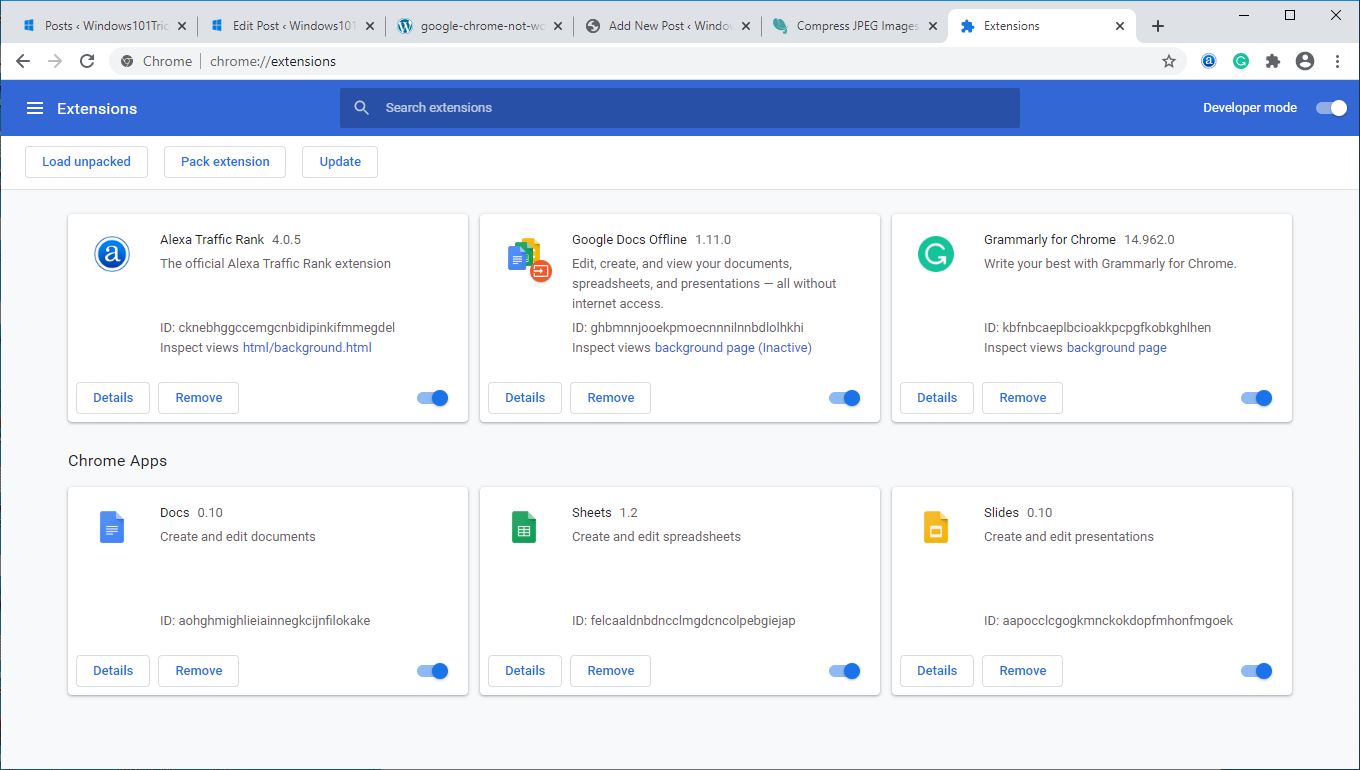 Running out of disk drive space
If your OS installed drive (usually its C) reaches 95% capacity then your PC starts to slow down, can run as much as half its normal speed. check the storage status on your machine and remove some unnecessary files such as software installers inside the download folder.
Still struggling to make space on your hard drive, consider storing your files and documents in an external HDD or move them to cloud storage (such as google drive, Dropbox, or OneDrive)
Run third-party utility like Ccleaner to clear up your Recycle Bin, Downloads folder, temporary files and your browser cache and cookies in one go.
Again the standard life cycle for a hard drive is between 3 to 5 years, If you notice the operating system freezes, task manager always showing 100 disk usage then the hard disk is probably causing the issue. Or its time to replace your old HDD with SSD.
Pro Tip: If you notice windows 10 is slow when booting up, opening files or loading games, you will see a great increase in performance by switching from a hard drive to a solid-state drive.
Running out of RAM (Random Access Memory)
Your computer use RAM (random access memory) to store information that the operating system and programs running on it are currently using. If you don't have enough RAM for the kind of tasks and programs you're trying to run your computer starts using a file on the hard drive called the swap file instead. Well HDD is much slower than RAM and it will result in a significant loss in computer performance.
If you are running heavy programs such as Adobe photoshoot, Autocad or video-editing programs you should have at least 6GB of RAM. Check out this video for a guide on how to upgrade your RAM correctly:
Your computer is too old
Unfortunately, the most common reason why your computer is running slowly is also the reason you probably don't want to hear it's too old, Not Powerful Enough. Yes if you have older computer play games on it or edit videos, you might experience problems because it's not cut out for the task at hand.
The only solution to this problem is to buy a new computer or laptop. Read our Laptop Buying Guide – How to Choose the Best Laptop
Also read: