Microsoft ended support for Windows 7 more than a year ago and recommends users upgrade the latest windows 10 to keep devices running securely and smoothly. This means, there are no more technical support, security updates or bug squashing for windows 7 or we can say it's unsafe to use, and making this an excellent time to switch to windows 10. Also, Windows 11 is set to roll out this October and only be available as a free upgrade for Windows 10 users. That's why it's very important to upgrade your computer.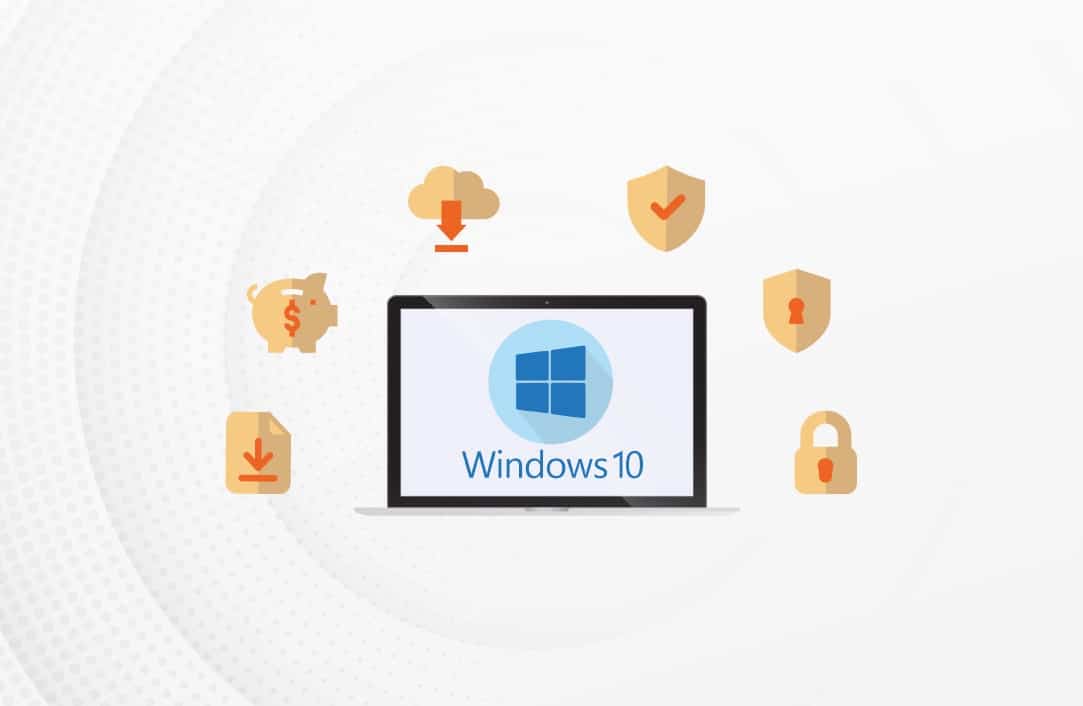 See also: How to Upgrade to Windows 10 for Free in 2022
Should I Get Windows 10 upgrade free in 2022?
Officially the original windows 10 free upgrade period for the two older windows 7 and windows 8.1 ended years ago but Unofficially, you can still download and upgrade the license for the OS without paying any extra cost. Yes, any valid legal copy of Windows 7 or Windows 8 that you've previously purchased can still be upgraded to Windows 10. If you have a computer with genuine windows 7, 8, or 8.1 here is how to download Windows 10 for free and upgrade your device.
How to download Windows 10 for free
If you have a computer running a genuine and activated copy of Windows 7, Windows 8 or Windows 8.1 Home or Pro then you can download windows 10 for free by following the steps below.
Step 1: Download the Windows 10 Media Creation tool
Go to the official windows 10 download page here, Under Create Windows 10 installation media, click Download tool now. This will download the official Windows 10 media creation tool, and help of this tool you can download windows 10 ISO, create installation media or upgrade the latest windows 10 for free.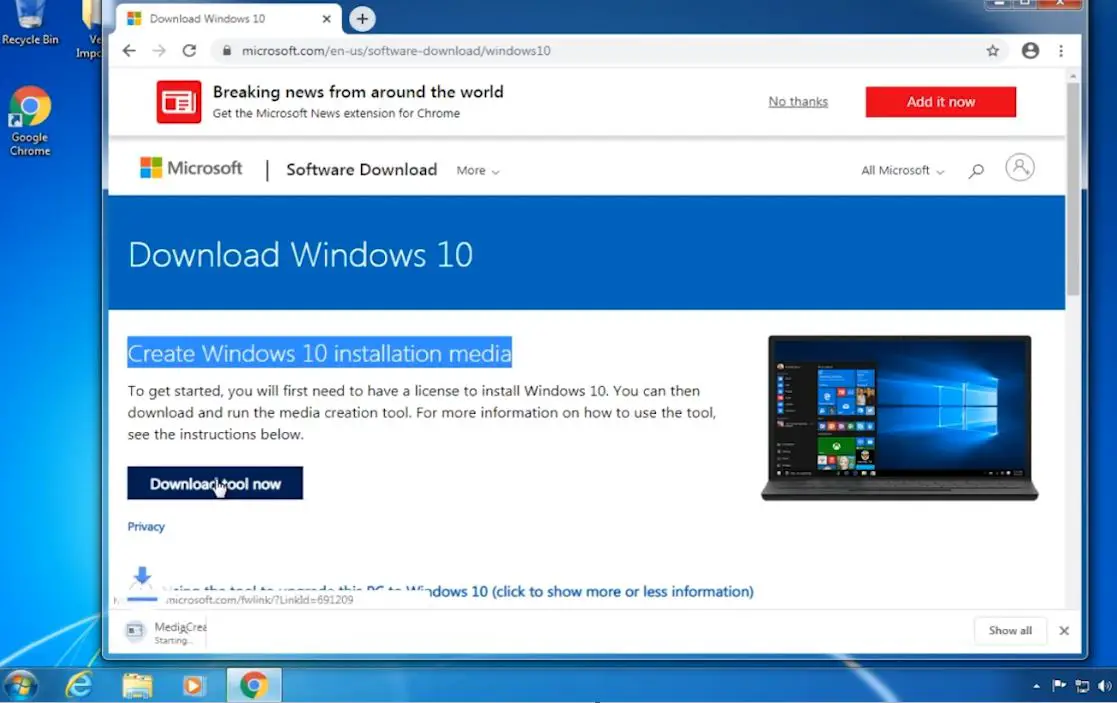 Step 2: Launch the Media Creation Tool
Once the media creation tool is downloaded, locate the download folder. Here right-click on the media creation tool select run as administrator (Click yes if user access control prompt for permission).
Next, you must accept Microsoft's software license terms.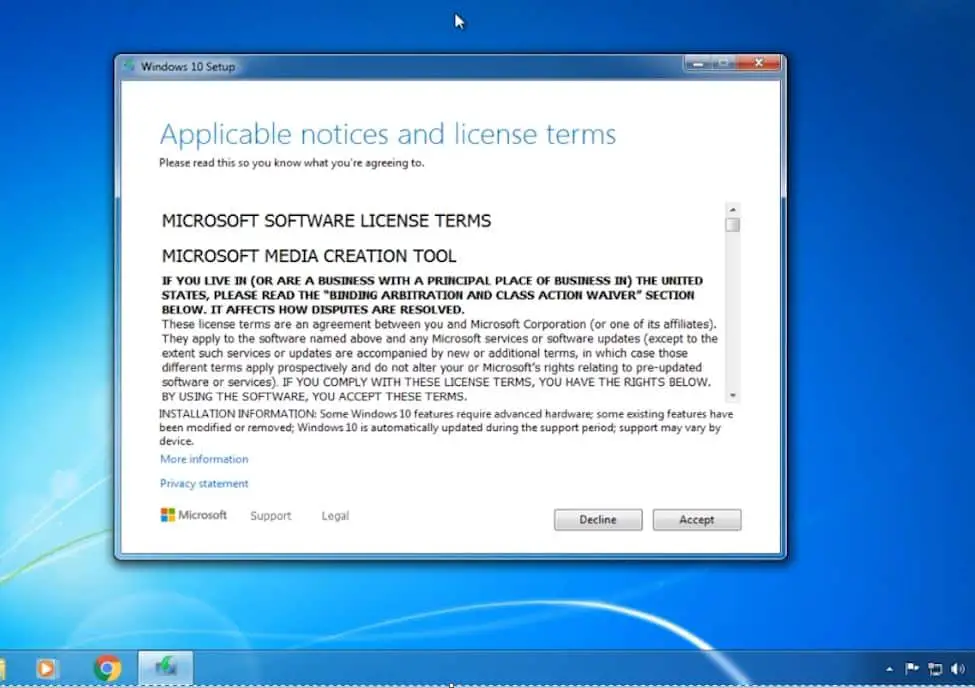 Step 3: Finish installation
Now it will prompt two options, you can upgrade this PC now or create an installation media USB flash drive or ISO for another PC. choose Upgrade this PC now and click next.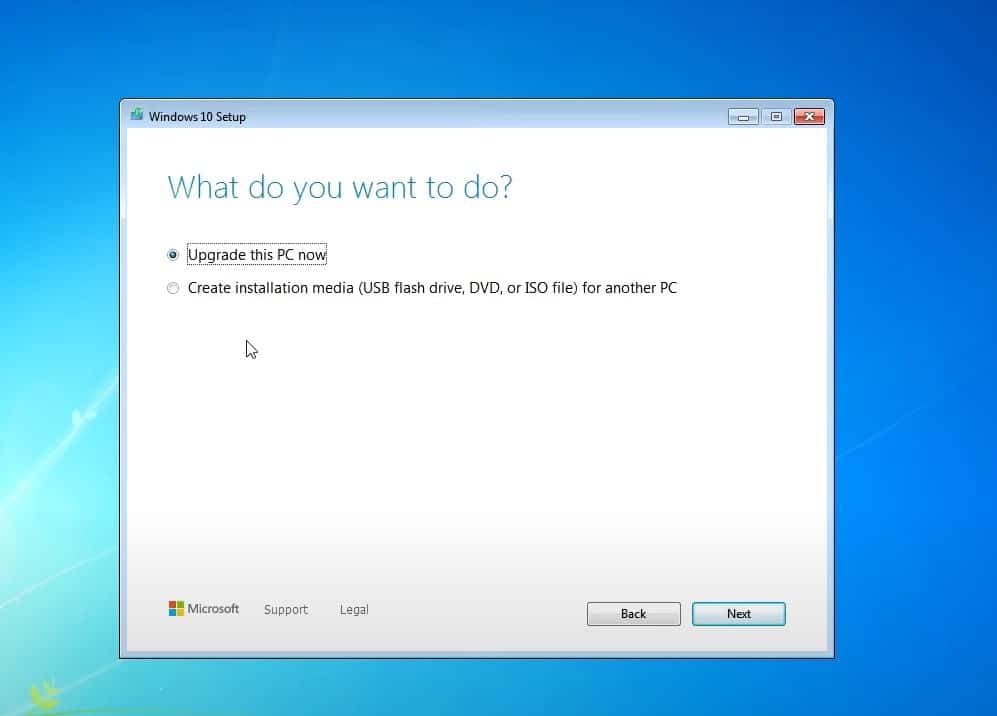 This will start download windows 10 files to your computer from the Microsoft server. The download time depends on your internet speed and hardware configuration, you only need to wait for the process to finish.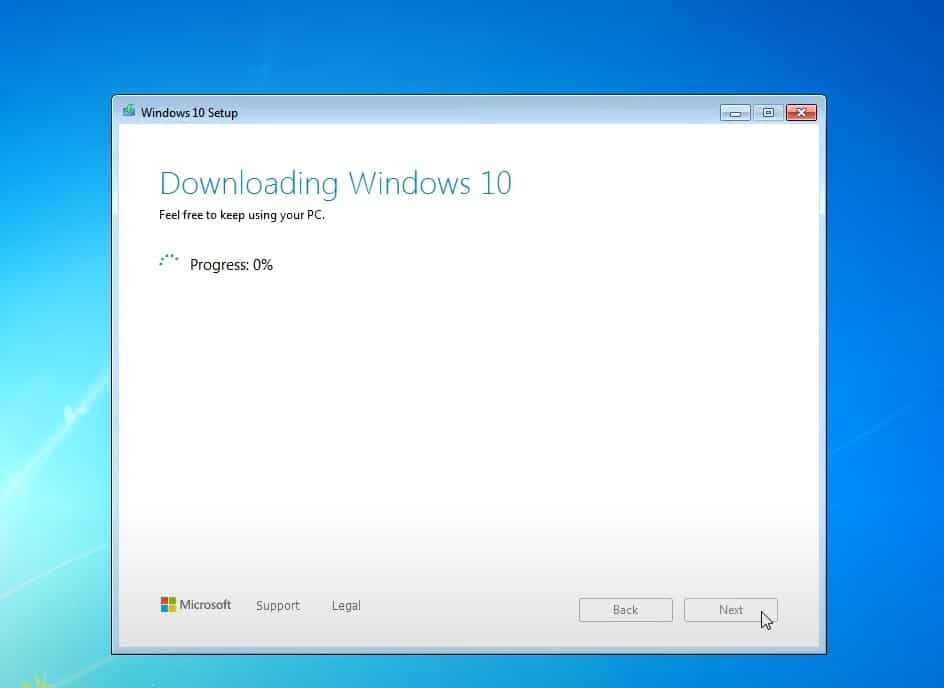 Once done click on the Install button, the installation of windows 10 will begin. Follow on-screen instructions during the upgrade process your computer restart several times.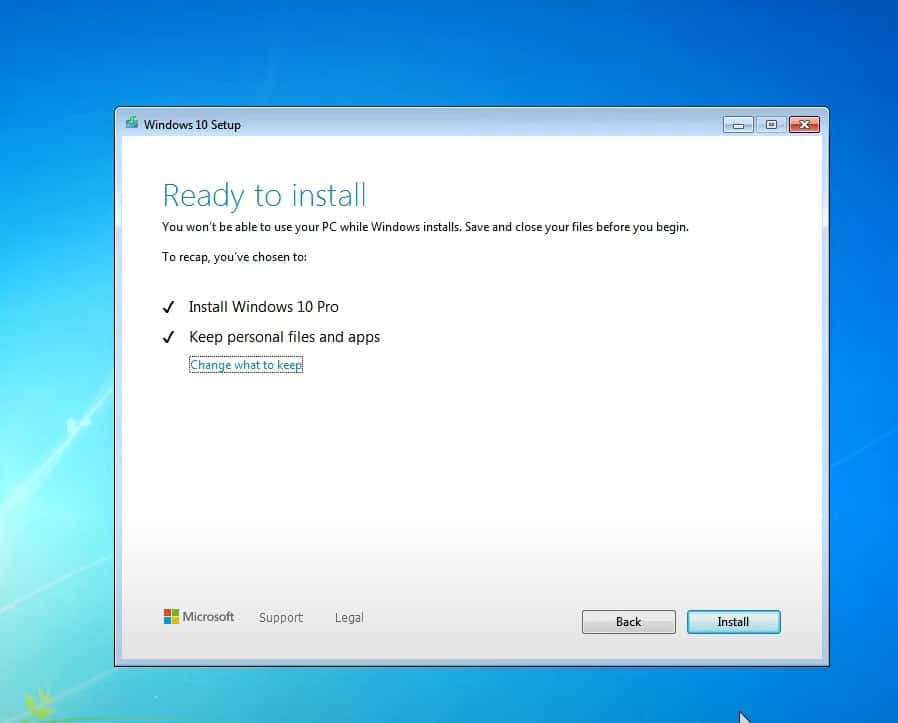 When the upgrade is complete, go to Settings Update & Security > Activation, and you should see a digital license for Windows 10.
Make note that: if you have a windows 7 or 8.1 home license then you can only upgrade to Windows 10 home edition only. while windows 7 or 8 pro licenses can be upgraded to windows 10 pro editions.
I don't have a genuine license, should I upgrade to Windows 10?
If you don't have a legal copy of windows 7 or windows 8 a free option still exists for you.
You can download Windows 10 ISO from Microsoft and install it on any PC you like. But there are some feature limits such as you will notice An Activate Windows watermark in the lower right-hand corner.
You can't personalize the desktop But you can set your wallpaper by directly clicking on an image.
Updates may discontinue in the future.
Various apps and features stop working.
You'll receive daily notifications to activate.
No technical support.
Buy a third-party Windows 10 license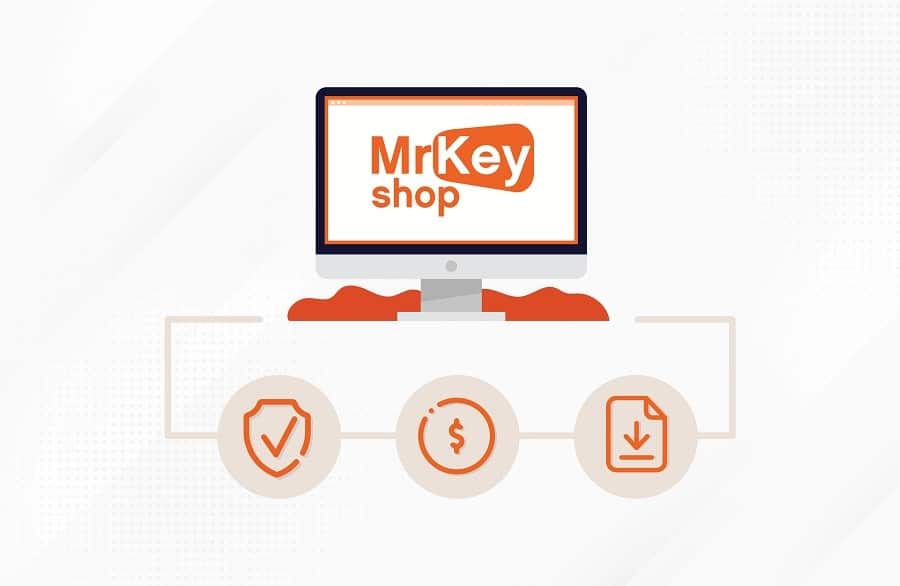 Also, you can find third-party vendors such as Mr Key Shop a reliable store where you can buy 100% genuine and legit Windows 10 Operating System licenses. Going through these companies enables you to purchase the keys at half (or even lower) of the full Microsoft price. At Mr Key Shop you can purchase your genuine license and choose among different Operating Systems, or software like Office 2019, for a very competitive price. Each order is immediately delivered to your inbox, and you will enjoy their free, English-Speaking Technical Support, with secure payment methods. You can read some positive reviews about the store on Trustpilot. Furthermore, you can find Microsoft Office suites and the best Antivirus brands.
Is it legitimate to buy Windows 10 license outside the Microsoft Store?
In short, yes you absolutely can buy Windows 10 outside Microsoft Store. Browsing the official web store can be underwhelming. Prices are high, especially if you are a student or a home user. Fortunately, you can get Windows 10 for a far lesser price, without breaking any law, and your bank account!
You can visit a third-party reseller, and buy an ESD license, a digital product key that's 100% legit and genuine and costs a fraction of the Microsoft Store's asking price. ESD licenses can be legitimately resold, as stated by the European Court of Justice and other Entities all over the world. These licenses are often bought in bulk by companies that look for a volume discount. Once they activate all the requested seats, they may want to sell the exceeding licenses to recover some budget. And this is why many resellers may buy and sell ESD licenses to users for cheap.
How should you choose your third-party reseller?
As we mentioned, there are plenty of merchants selling these keys, sometimes on eBay or Amazon, or even on discrete websites. You have to be careful, though, since not every reseller is a legit vendor. You have to pay attention both to the asking price (when a bargain is too good to be true, it probably is), and the feedbacks and reviews.
There is a large grey area, where you may incur stolen or counterfeit keys or licenses purchased with forged cards. The risks are concrete: you may lose your license and your money, and in some cases, you may be also getting in legal trouble.
Of course, piracy is not an option: it's illegal, and you risk being exposed to a lot of threats like viruses and ransomware.
The best option, then, is looking for a legit, professional store. One we selected for you is Mr Keyshop, as we mentioned earlier. Their feedback is impeccable, and their service is equally excellent. You can buy 100% genuine product keys for Windows, Microsoft Office and Antivirus Services. Pricing is competitive, and they offer all the perks we described above. Their catalog is vast and complete, and you can really save big on your next license.
In addition, check this video explain How to Install Windows 10 for Free on a New PC.
Also read: