The first thing you consider when you go to buy a new PC is which Intel core processor should I get? And, your biggest nightmare will be buying something today and the next day that the company launching a better model of it. So, if you don't want to feel disheartened after purchasing your new computer, then you need to know all about the intel cores as they are the main functioning unit of the electronic devices.
There are plenty of different types of Intel cores available in the market like i3, i5, i7, and i9.  Where Core i9 is more powerful than the Core i7, which is more powerful than Core i5. But, not every processor is suitable for you. To find out the best processor for yourself, you need to study the features and performance of each processor separately.
Intel Core i9 vs. Core i7 vs. Core i5
Intel Core i5 desktop CPUs have six cores that usages Turbo Boost technology, Core i7 processors have both Turbo Boost and Hyper-Threading. They may have six cores like an Intel Core i5, but can operate as if they have 12 cores. Intel Core i9 CPUs, introduced in 2017, more power to the line-up, boasting up to 18 cores and 36 threads at the time, Intel's highest-ever core/thread count in a PC processor.
Note: Intel 9th generation processors currently offer the best performance. An Intel Core i9-9900K is a 9th-generation CPU. An i7-8550U is an 8th-generation chipset and the i7-7500U is from the 7th.
Turbo Boost or Hyper-Threading?
Turbo Boost is useful for most people as it increases the maximum performance of a processor. Turbo boost technology automatically pushes the frequency of individual cores over the standard limit, as long as it's under the power, voltage and temperature threshold. It also takes into account the number of cores used and their usage.
on the other hand, Hyper-threading basically "divides" each core in two different ones. It's not as good as the double of cores, but the increase in performance is notable in multithreaded applications. Hyper-Threading would prove most useful for heavy multi-taskers and those who use applications such as video editor Adobe Premiere Pro or 3D rendering software.
Intel Core i5 processor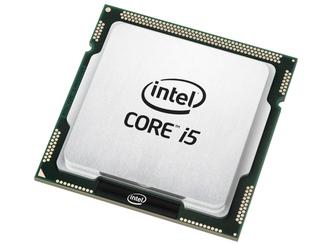 This is the mid-range processor designed by intel. It is the step-up version of the Core i3. If you have used core i3, then you will instantly see the difference in the speed of the Core i5 depending upon the type of program you are running. If you are playing solitaire, then you won't see any difference in both processors, but if you try to open and edit multiple files in Adobe Photoshop, then you will experience better speed with core i5.
The core i5 consists of mainly three different types of cores – dual-core, quad-core and now six cores. Dual-core processors have 32mm and 22mm technology with the additional support of hyper-threading support, virtualization support, and Turbo Boost technology. Whereas Quad i5 processor comes with 45nm, 22nm or 14nm technology, virtualization support, and Turbo Boost technology except for hyper-threading support.
If we talk about the performance of both three i5 cores, then with the single thread applications, the six cores might overshadow dual-core, but as compared to quad-core, you won't experience much difference. But, if we are talking about the multiple thread applications, then the six core has an upper hand over the dual or quad-core. Whenever you are purchasing a computer, always make sure to check several cores present in the processors.
Who should buy it?
If you want a good performing processor under a decent price range, then i5 can be your choice. This processor can perform things like video editing, gaming, and other low performance required tasks such as word processing, surfing on the internet, etc.,
Intel Core i7 Processor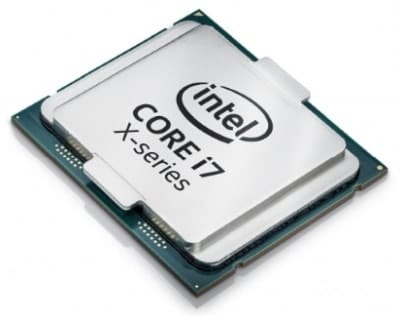 The next generation of processor is intel core i7 in the series. This is the current core and most of the latest laptops and computers come with this core before the launch of core i9 and core X. However, the Core i7 is still quite trendy and expensive. Just like its predecessors, intel core i7 comes in several different variations.
Before the introduction of Coffee Lake, i7 core uses to have quad-core performance, virtualization support, hyper-threading, and Turbo Boost Technology. But, with Coffee Lake, it gets a nice boost to six cores that mean now i7 consists of 12 threads. The primary function of core i7 is multi-tasking, smoothly running hefty media files, playing large games and performing heavy computing tasks. You can see the actual performance of i7 when you want to run a couple of virtual machines or while editing high definition videos.
Who should buy it?
Another benefit of i7 is that it has the largest cache which lets you effectively perform the repetitive nature of tasks and helps you in multitasking. So, if you are not a heavy gamer or computing task performer, then you don't need this core. That's because with this core you also need a high performing graphics card, RAM, SSD hard drive and much more. So, this will extra burden on your pocket. However, if you frequently perform CPU intensive tasks, the i7 is an excellent option for you.
Intel Core i9 Processor
The latest addition to the intel core family is core i9 series chips. They are the biggest processor chips from the rest of the series. Foremost, all the i9 chips use the new LG 2066 socket, which requires an Intel X299 chipset motherboard. This chip series is one of the most expensive series launched by intel by far. The least expensive one of the series chip has 10 cores, a gigantic L3 cache and its cost around one grand. On the other hand, the highest i9 chip has 18 cores, 36 threads and it costs around equal to the price of one cheap car.
Who should buy it?
All the i9 cores are part of the core X series also. If you are seeking for the coolest, fastest and powerful computer experience, then you will not be disappointed after spending a hefty sum on i9 processors. However, when you are buying such a powerful processor, then you have to also get high performing other parts as well. So, you have to a couple of thousand dollars if you planning to invest in i9 processor.
Conclusion
It doesn't matter which processor you get, you are going to get a high-quality processor that will last you a long time. However, it would be great if you establish a proper balance between the processor and your budget. So, we hope after reading the detailed explanation on Intel core processor i5, i7, and i9, you are ready to purchase the right processor according to your budget and requirements.