Did you notice Windows 10 webcam not working properly, Webcam keeps freezing every few minutes while making a video call. A number of users report this issue, After Windows 10 upgrade When I try to record with my webcam it freezes.
I will take a picture and it works fine but when I want to record it will freeze and not record anything I have to constantly restart the webcam until it finally works.
The cause might be antivirus software that's blocking the webcam or camera, an outdated webcam driver or your privacy settings causing the problem. Whatever the reason, here we have some solutions that help to fix Windows 10 Webcam problems.
Webcam freezes windows 10
First of all, Disable any security software (antivirus) if installed.
Perform Windows 10 Clean boot and turn on the camera, try video call. If this time it's working properly then any third-party service or app conflict causing the problem.
Update the camera app from the Microsoft store, And install the latest Windows updates that may contain the bug fix for the Webcam not working problem
 If you're using an external camera, plug it into another device to make sure it works.
Make sure the camera app has permission to access the webcam. To do this
Open settings, then click on privacy.
Then select Camera on the left side.
Now Click Change and make Camera access for this device is On
Also, make sure Allow apps to access your camera toggle is on.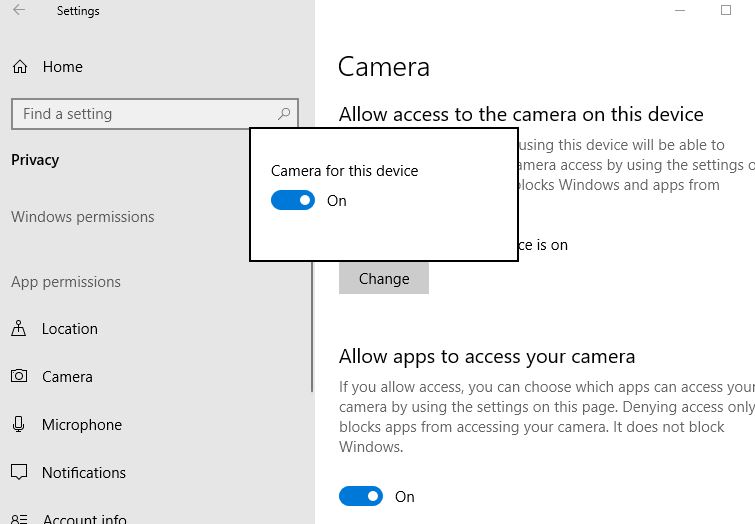 Run Windows 10 apps troubleshooter
Open Settings, (Press Windows + I)
Click Update & Security then select Troubleshoot
Select the windows store app, then Run the troubleshooter.
This will check and fix problems that prevent Windows 10 from Running Properly
Restart windows After completing the troubleshooting process.
Now check Webcam working properly.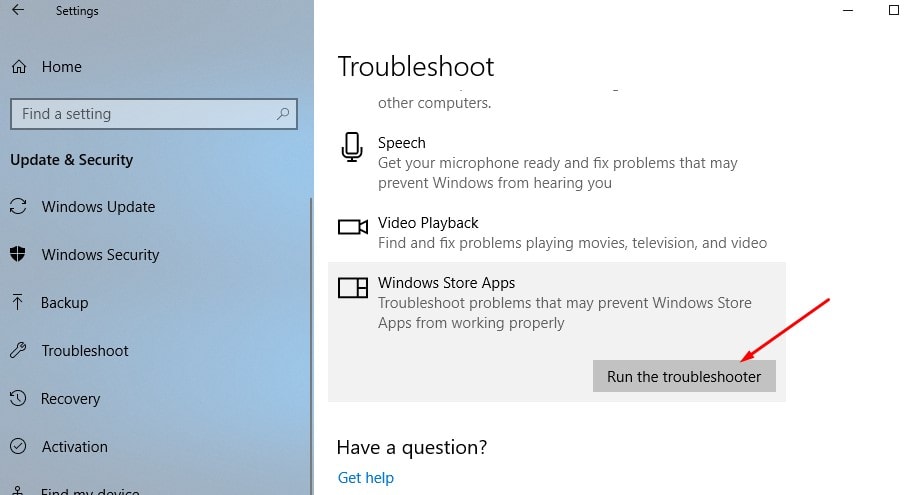 Check for an outdated webcam driver
If your integrated webcam is not working since Windows 10 update or upgrade, the problem is likely to be caused by faulty drivers or driver conflicts. And the most effective solution is to update or reinstall the camera driver.
Hold down the Windows key and press R (Windows+R)
Type devmgmt.msc then click OK to open the device manager.
This will display all installed device driver lists.
Find "Imaging Devices" and expand it by clicking the '>' to the left.
Right-click the camera that isn't working
Click Uninstall
When the confirmation window shows, check the "Delete the driver software…" box and press OK.
(This step is important because it's the only way to assure that Windows completely reinstalls the camera driver.)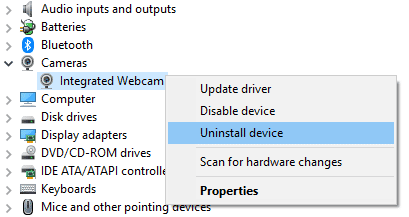 Now restart Windows 10 to completely remove the driver software
Again open the device manager, select the "Scan for Hardware Changes" button in the Action menu. (There is also a "search" button on the toolbar that does the same thing.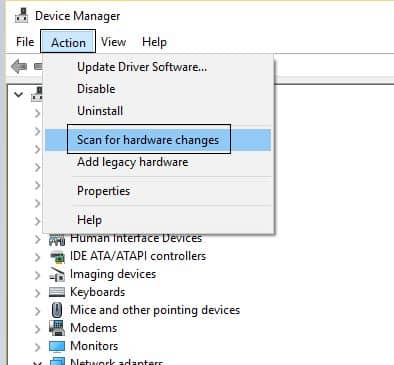 If all goes well, Windows will automatically reinstall the driver for your camera and everything should be working.
Otherwise, visit your device manufacturer's website ( Laptop or Webcam) download the latest available webcam driver software and save it on a local machine.
Run the driver with administrative privileges and follow the on-screen instructions to install the new driver.
Again restart windows to take effect the changes.
That's all, check this time the webcam working properly.
Tweak Windows registry
Here is another effective way to fix Windows 10 Webcam freezes problem
Press Windows + R, type regedit and ok to open the windows registry editor.
Backup registry Database, Then navigate to the following key.
HKEY_LOCAL_MACHINE\SOFTWARE\Microsoft\Windows Media Foundation\Platform
just right-click inside the right pane and select New>DWORD (32-bit) value.
Name the new value 'EnableFrameServerMode' and make sure its value is set to '0'.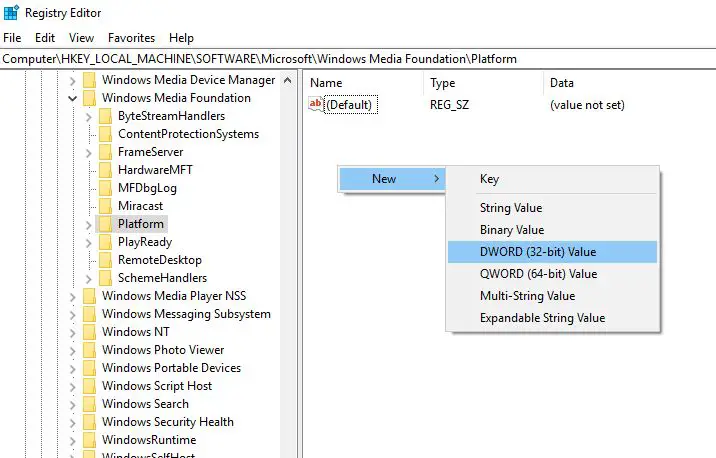 Note: If you are using, a 32-bit version of Windows 10 you're done, close the registry editor and reboot the system. Finally, check if the problem is solved.
If you're using a 64-bit version of Windows 10 you have one more step:
Go to HKEY_LOCAL_MACHINE > SOFTWARE > WOW6432Node > Microsoft > Windows Media Foundation > Platform.
Create a new DWORD (32-bit) value, name this 'EnableFrameServerMode' and make sure its value is set to '0'.
That's all, close registry editor, and restart windows to take effect the change.
Let's open the webcam and check it's working smoothly.
Video: 3 Ways to Fix Camera App Not Working in Windows 10
Did these solutions help to fix Windows 10 Webcam problems, let us know on the comments below.
Also, read: