Blue screen of death or BSOD error usually occurs because of third-party problematic software, by faulty drivers or hardware. Sometimes corrupted system files or buggy windows updates also be the reason for windows 10 blue screen errors. And to prevent feature damage windows restart automatically with a blue screen error and inaccessible boot device is one of them. A few users report after windows update computer freezes frequently and suddenly restart with blue screen error Inaccessible_Boot_Device.  Incompatible or outdated device drivers, corrupted system files, and faulty hardware are some common reasons behind this problem. Here is How to Fix the Inaccessible Boot Device Error in Windows 10.
Inaccessible Boot Device error windows 10
Generally, Inaccessible_Boot_Device BSOD (Bug Check 0x0000007b) indicates that the OS has lost access to the system's data or boot partitions during the startup. It may be due to corrupted system files, Missing MBR ( Master boot Record ) or BCD (Boot Configuration Data ) files or outdated device drivers. Again Driver conflict between hardware devices or Disk drive failure also causes inaccessible boot device  error in windows 10.
Repairing bad disk sectors with chkdsk tool fix this issue for good. Again updating the device driver with the latest version help resolve the Inaccessible_Boot_Device error in windows 10. Also, you need to run SFC command to scan and repair the system files which is very helpful fix windows 10 blue screen errors.
Let's first disconnect all external devices that include printer, scanner, external HDD or USB flash drive and reboot your computer. This is very helpful to check if Driver conflicts between hardware devices not causing this BSOD error.
Loose connections with the boot device are some common causes of this error. So, we recommend checking such connections as the first method.
If due to this blue screen error windows won't boot normally you need to boot from windows 10 installation media to access advanced options and perform startup repair.
Perform Startup Repair
Sometimes, Windows will fix the BSOD error this way without much intervention from you.
When you are ready with installation media insert it and change BIOS setup to Boot from installation media.
Skip the first screen and on the next window click on repair your computer.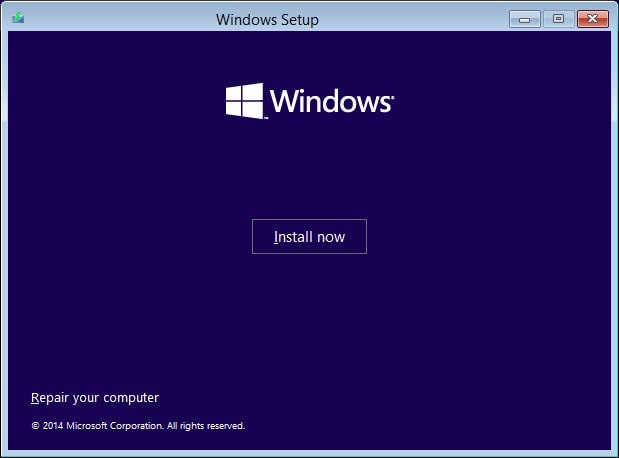 Next window click on Troubleshoot -> Advanced this will represent the Advanced options screen.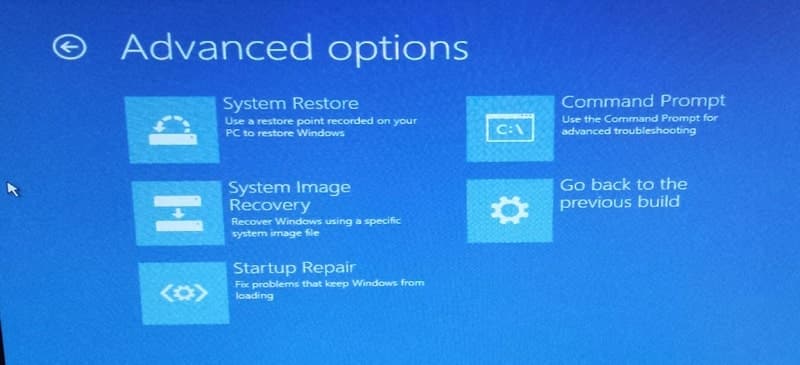 Here click on Startup repair, and let windows check and fix the problems which prevent windows start normally and causing the Inaccessible Boot Device error.
Startup Repair will scan your system and analyze the various settings, configuration options, and system files as it looks for corrupt files or botched configuration settings.
If Startup Repair detects any of these types of problems, it will automatically attempt to fix them.
Then after it will automatically Restart windows and start normally.
Rebuild Boot Configuration Data
If Startup Repair didn't work, again access advanced options and click on the command prompt. Now run the following commands to rebuild the BCD to fix corruption in the boot files.
bootrec /fixmbr 
bootrec /fixboot
bootrec /rebuildbcd 
bootrec /scanos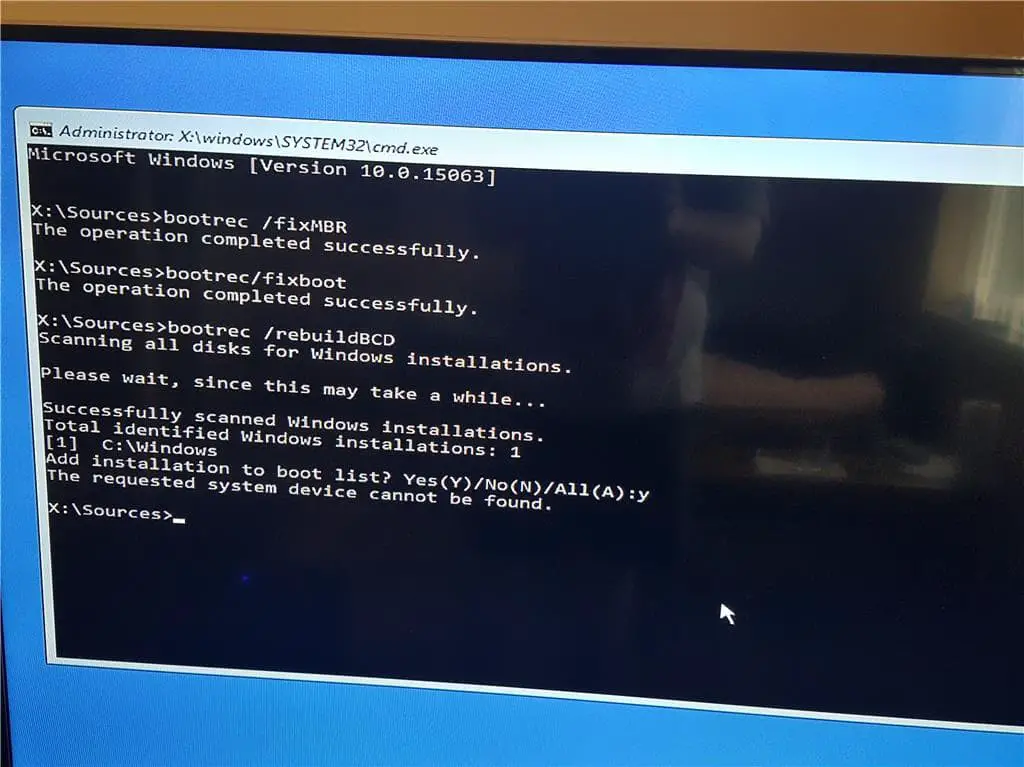 This commands check and fixes almost every Boot related problem, and repair corrupted missing BCD, MBR files. Now type exit to close the command prompt and restart windows. Check on next start system started normally.
Boot into Safe Mode With Networking
As discussed before inaccessible boot error can be caused by a third-party app. Also, you need to look for disk errors and problems with system files and most importantly update the device driver to fix the blue screen error on windows 10. If due to this blue screen error Inaccessible_Boot_Device your computer restart frequently start windows 10 in safe mode and apply the next solutions. Safe mode is a special diagnostic one for Windows 10, which loads with only minimal driver sets and services, allowing diagnose problems on your PC.
First access Advanced options click on Startup Settings then Restart.
After a reboot, you'll see the restart options. Press 5 or F5 to boot in safe mode with networking.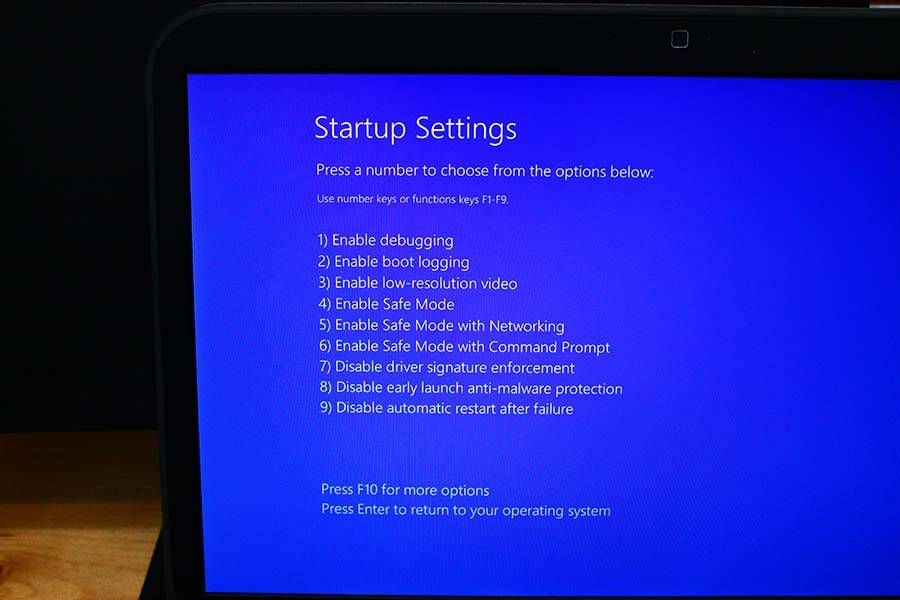 Repair System File Corruption
corruption of system files or boot drive sectors are another common reason for this blue screen error. You can run Windows diagnostic tools such as SFC, DISM, and CHKDSK to repair the integrity of your file system.
The CHKDSK repairs errors on the hard drive while SFC analyzes your system files and replaces them with the correct one and DISM scans and patches faulty files in the component store of the Windows system image, allowing SFC to function correctly
Press Windows key + S and type cmd, right-click on the command prompt select run as administrator,
First, run sfc /scannow command to scan all protected system files, and replace corrupted files with a cached copy that is located in a compressed folder at %WinDir%\System32\dllcache.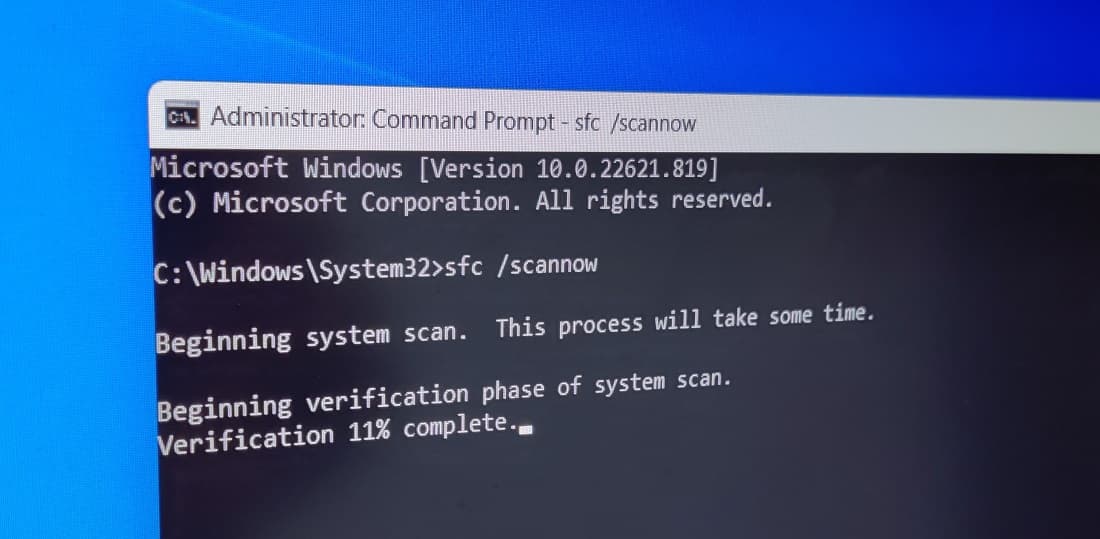 Next, run DISM command Dism /Online /Cleanup-Image /RestoreHealth that scan the system images and try to fix the issues by connecting to Windows servers and downloading the required files to fix the problems in your OS.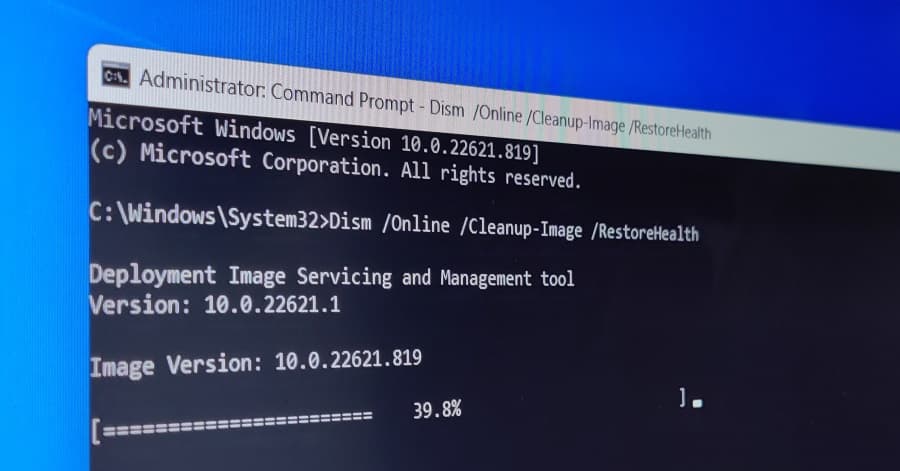 And finally run chkdsk C: /f /r command to scan your drive to find bad sectors and tries to fix errors in the file system. Here C: is the drive letter where to scan for errors and /f switch fixes errors on the driver and /r locates the bad sectors on the drive and recovers readable information.
Corrupted files on your hard drive might be the cause of the error.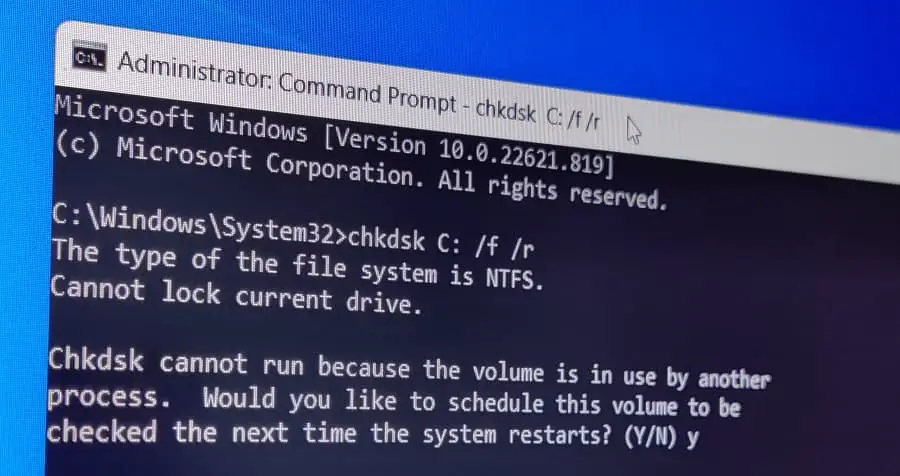 Type Y and press enter key to schedule run disk repair tool on the next start, and reboot your computer.
Depending on the size of your selected drive, and the amount of data stored on it, this process could take anything from a few minutes to half an hour.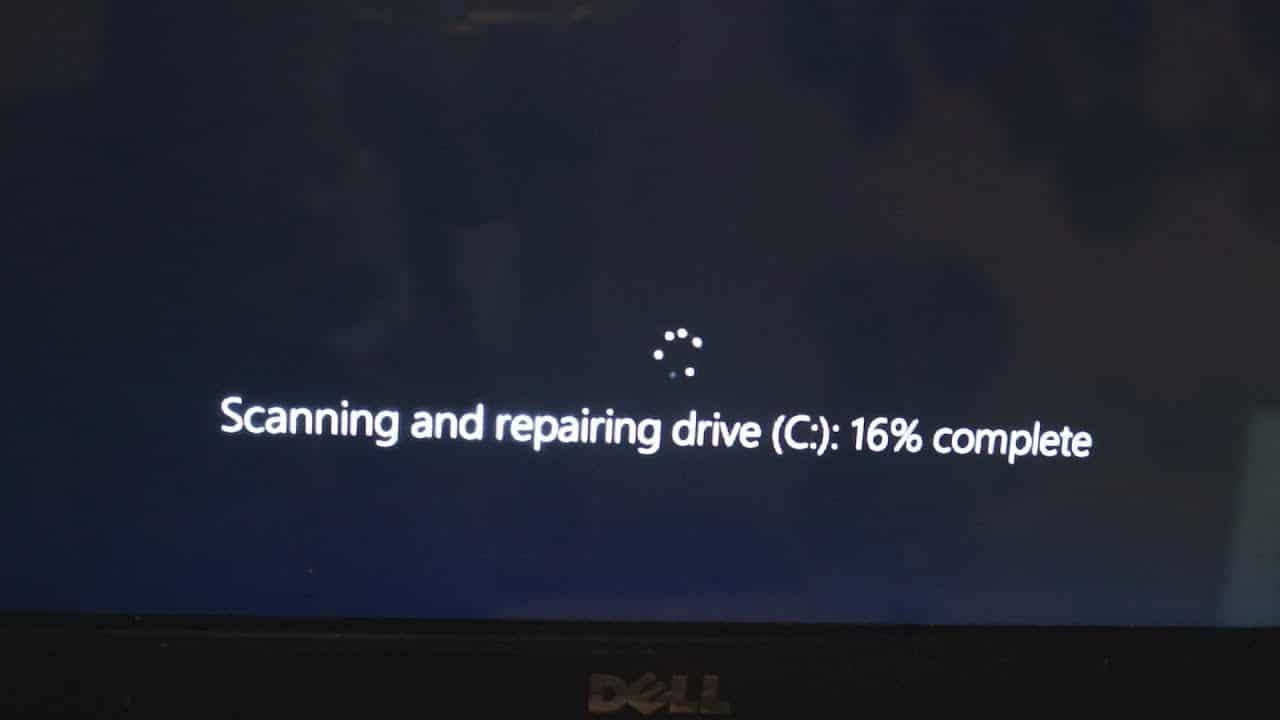 Update device drivers
Outdated device drivers are another common reason for windows 10 blue screen errors. Open the device manager and look if there aren't any devices with yellow exclamation marks, you need to update or reinstall that driver. If not still we recommended that you at least update graphics, network, and audio device drivers.
Press Windows key + X and select device manager,
This will display all devices and peripherals connected to your computer.
Expand them and look if any device driver presents there with yellow exclamation marks, Right-click on it and try to update or uninstall the driver.
In addition to update any driver there for example network adapter driver:
Locate and expand the Network adapters
Right-click on the installed network driver and select update driver
Select the first option search automatically for updated driver to get the driver update from the Microsoft server.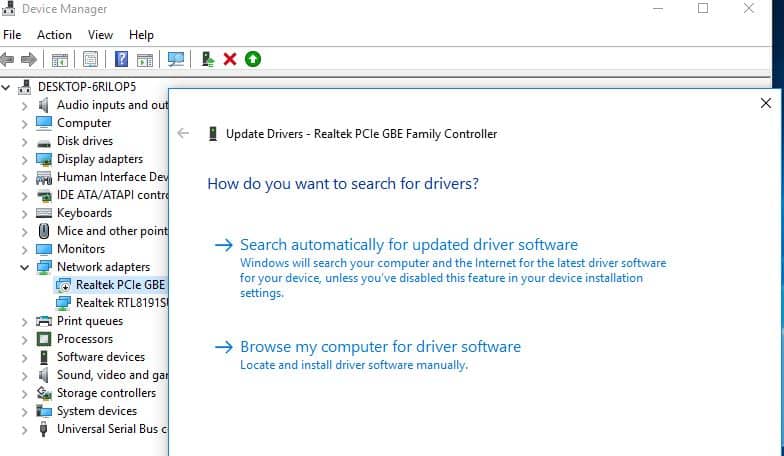 In addition, you can click on Browse my computer for driver software to locate the driver if you have previously downloaded it.
Also, you can visit the device manufacturer's site to download the latest driver update for the network adapter and install it on your computer.
Also, Some users report checking memory errors using the memory Diagnostic Tool help them to fix the BSOD Bug,
If all the above solutions didn't fix the problem it's time to perform a System restore to revert system settings to the previous working state.
Also read: