Starting with October 2018 Update version 1809, Windows 10 introduces New Screenshot Utility (Snip & Sketch) With Annotation Tools that make it easier to take a screenshot of a section of your screen, a single window, or your entire screen. Once you've taken a screenshot, the new Snip & Sketch tool lets you draw on it and add annotations, including arrows and highlights. Also, the new Snip & Sketch tool automatically adds your screenshot to the clipboard, which can streamline your screenshot-sharing process.
It is a rather simple tool that replaces the old Snipping Tool, which lets you take screenshots on your Windows 10 device, and edit them. Let's take a look at how to open a new Snip & Sketch tool and how to use it to take screenshots.
How to take screenshots with Snip & Sketch
To take a screenshot, using Snip & Sketch tool, first, open the utility by clicking the shortcut from the Start Menu.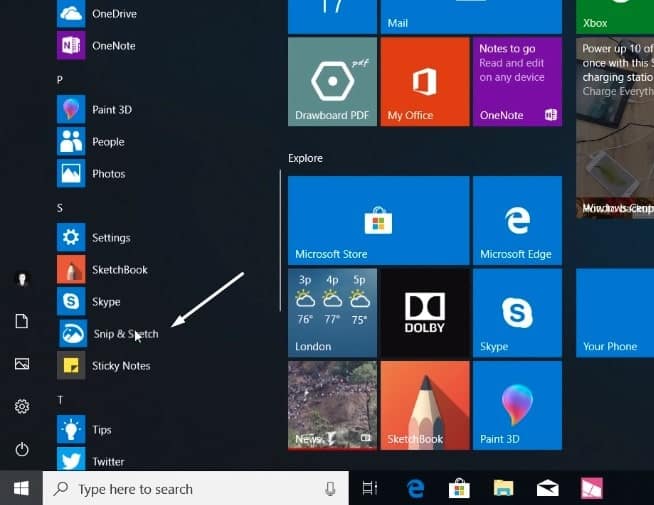 Also, users can use the key combo of Windows Key + Shift + S to directly start a region shot. Alternatively, you can activate it by pressing Print Screen, although you'll need to activate this option via Keyboard Settings.
Open Settings.
Click on Ease of Access.
Click on Keyboard.
Under "Print Screen shortcut," turn on the Use the PrtScn button to open the screen snipping toggle switch.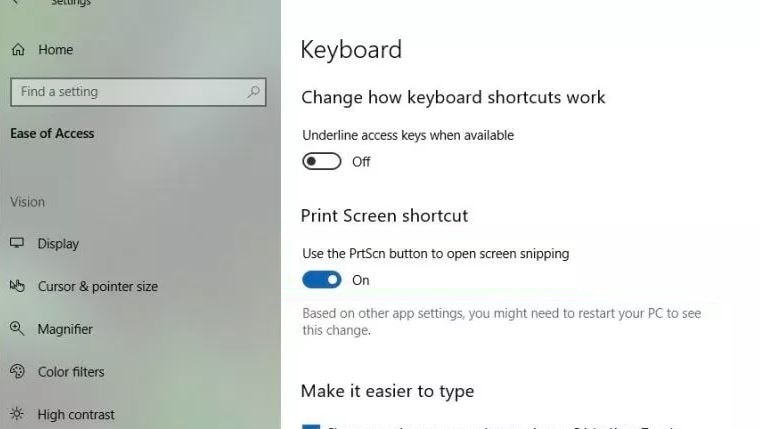 When you click new,  There is three option, Snip now and other two option with a delay by 3 seconds and 10 seconds.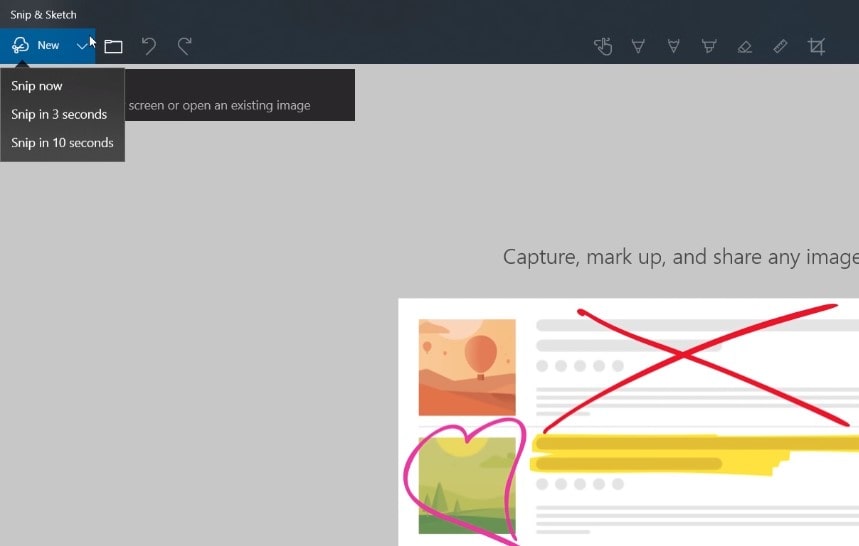 When you click on snip now the screen will gray out (Just like with the Snipping Tool) and you'll see a few options at the top that lets you choose what kind of screenshot you want to take:
Rectangular Clip – you can use this one to take a partial screenshot of your screen, right now, by dragging your mouse cursor on the screen to form a rectangular shape.
Freeform Clip – you can use this option to take a freeform screenshot of your screen, with an unrestricted shape and size.
Fullscreen Clip – this option instantly takes a screenshot of your entire screen surface.
By default, the first option – Rectangular Clip – is the one enabled. When you use it, dragging the mouse cursor on the screen takes screenshots with rectangular shapes,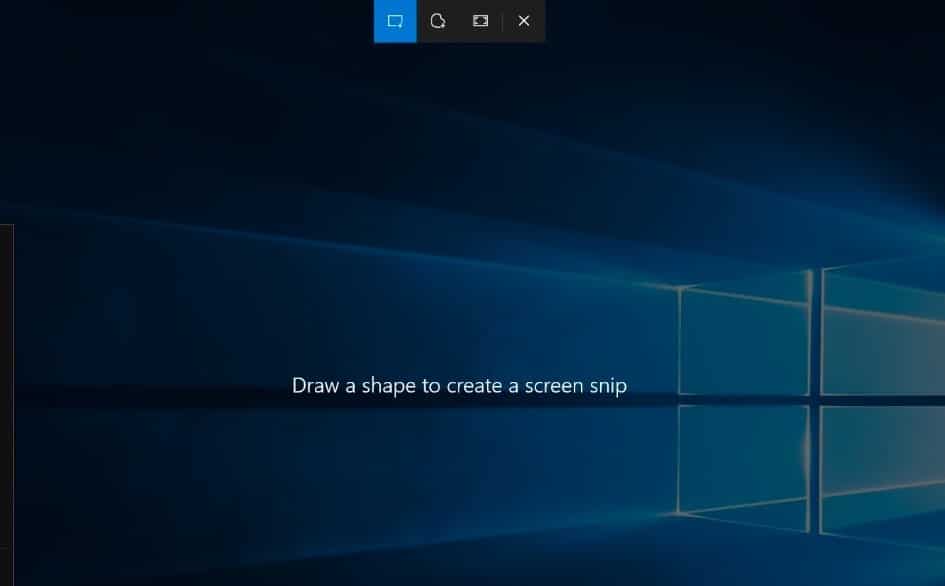 Once you have taken a screenshot, the Snip & Sketch app opens and shows your newly created screenshot with several options to annotate it. Now you can use the app to edit the screenshot as There are different options available in the Screen Sketch toolbar like a ruler, different ink colors, cropping, etc.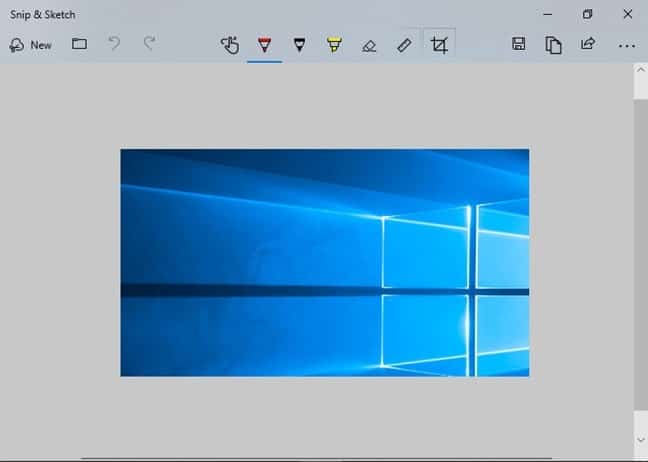 After complete editing, you can click the Share icon in the upper-right corner of the app and you will get a list of apps, people, and devices you can share the file. The experience is similar to other sharing features in Windows 10 like Nearby Sharing.
The new Snip & Sketch app is better integrated with Windows 10 than the former Snipping Tool and should be easier to use. What do you think about this new Snip & Sketch app, it's a better replacement of the snipping tool. Share your experience on the comments below.
Also read