Avast antivirus, one of the most popular free antivirus for Windows 11, helps protect your PC from virus malware & spyware for free. And the company always recommends regularly update the application to protect Windows from the latest security threats. Well, Avast Antivirus is fully compatible with the latest Windows 11, But some errors may still occur. Few users report Avast antivirus causing black screen, Avast antivirus won't open or Avast antivirus not opening on Windows 11.
Avast does not open at all under Windows without an error message.
Avast antivirus not working
It may be a Faulty Avast installation, missing or damaged files, or The Avast antivirus service not working properly causing Avast won't open Windows 11. Here we have listed the most common issues reported by users as well as their corresponding solutions.
Press Windows + R, type services.msc and click ok,
This will open the Windows service console, scroll down and double click on remote desktop service,
A properties window opens, here click on the dropdown for the Startup Type and set it to 'Automatic'
Also, check and ensure the service status is running, or in order to make it running click the start button next to service status.
Click apply and then ok, restart windows and check if the problem is resolved.
Note: also locate the Avast Antivirus service on the list and make sure its running state.
Avast Antivirus won't open
If you are unable to open the Avast app on Windows 11, there are chances its files missing or corrupted. Repair Avast antivirus is probably a good solution to fix the problem.
Solution -01
On the start menu search box type control panel and select the first result,
The all control panel will appear, scroll down and go to programs and features,
locate and select Avast antivirus, then click change,
This will open the avast setup, and allow updates or repair or modify the application,
Click on repair, and Avast antivirus will be reset to its factory resetting and all the files will be reset to their default version. And this way hopefully avast antivirus now run.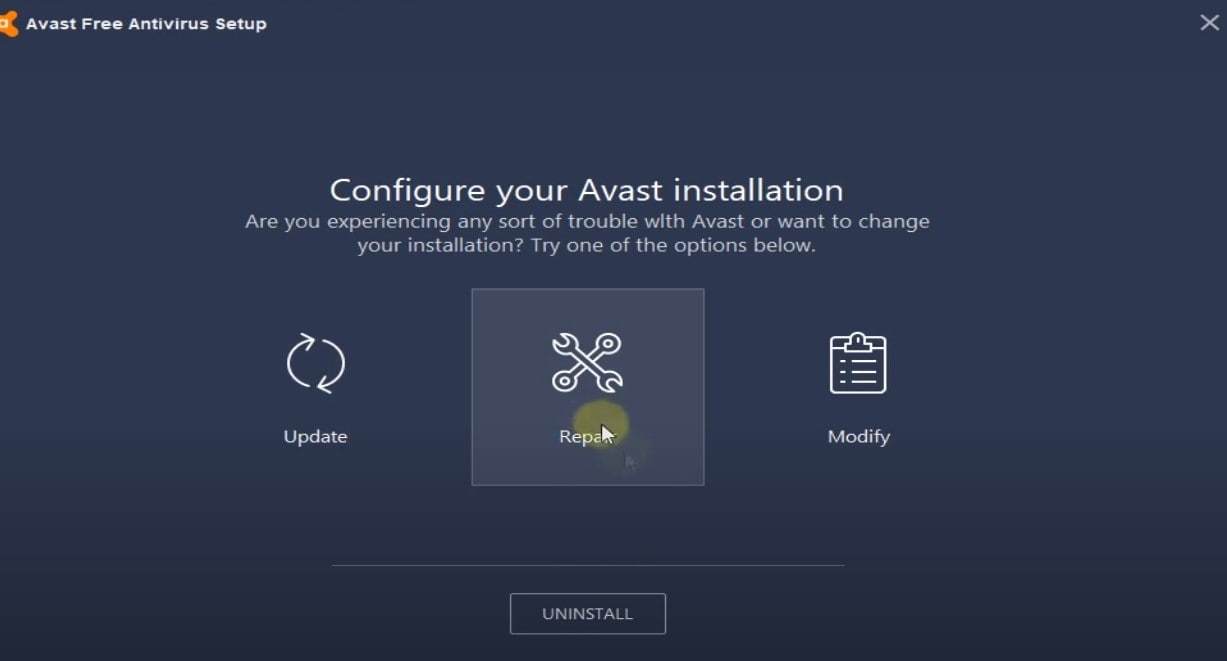 Solution -02
Still, need help?
Open the command prompt as administrator,
Type the command winmgmt /verifyrepository and press enter key,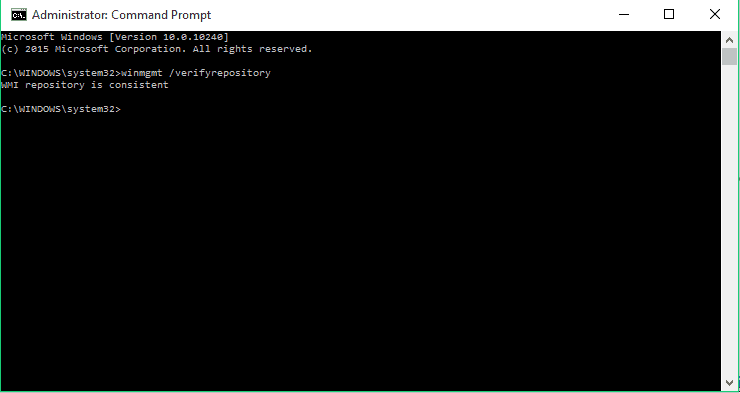 Here If you get WMI repository is consistent -no problems detected, then you need to type 'winmgmt /resetrepository' and press Enter. If you get WMI repository is inconsistent -problems detected, then you should type 'winmgmt /salvagerepository' and press Enter. Once done restart your PC and check if the problem is solved.
Solution – 03
Again running outdated Windows versions may prevent apps and programs from running properly. install the latest Windows updates following the steps below.
Press Windows key + I to open settings click update & security,
Click Windows Update then check for  updates,
This will check for available Windows updates, download from the Microsoft server, and install it on your device,
Restart your PC to apply these updates.
Avast Antivirus won't update
If you are getting  'Avast Won't Update Virus Definitions' Issue
Check and make sure, you have a stable internet connection to download updated files from the avast server.
Temporarily turn off firewall protection, and disconnect VPN if configured on your device.
Update your Avast client software. Outdated software can also increase the CPU load.
To update the software and definitions:
Open the Avast GUI from the notification tray icon.
Under the Update tab, you will find the current versions of the antivirus program and the virus definitions as well.
Check if there are any pending updates and click the Update
Switch DNS
Press Windows + R, type ncpa.cpl and click ok,
Right-click active network adapter select properties,
Here double click on ipv4 to open its properties,
Now Set the DNS server to 8.8.8.8 and the Alternate DNS server to 8.8.4.4.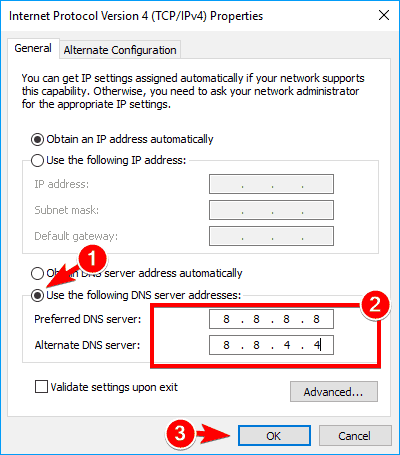 Reinstall Avast Antivirus
Download the Avast Uninstall Utility from their website and save the file on the desktop.
Now start Windows 11 safe mode, and run avastclear.exe that you downloaded on your desktop earlier.
This will uninstall Avast antivirus and clear corrupted damaged files as well, once done restart your PC.
Now download the latest Avast antivirus free edition from their official site and install it on your device.
Avast Causing Black Screen
If you are getting Windows 11 black screen issue after installation of Avast antivirus, apply the following steps to fix the problem.
Launch the Avast user interface by clicking on the Avast icon in the taskbar.
Under the Settings tab, click on the General option.
Navigate to Exclusions options, then click add. Here, you have to add the following address to exclusions:
C:WindowsExplorer.exe,' and 'C:WindowsImmersiveControlPanelSystemSettings.exe
Lastly, restart your computer.
Still, if Avast won't open then jump to the next solution.
Avast free antivirus not installing
If you are having trouble using the online installer to install Avast free antivirus on Windows 11 then apply the following solutions.
Check and make sure No Antivirus Is Already Installed. To do this
Open Control Panel, followed by the Programs and features
Look for if another antivirus is installed, right-click on it select uninstall
Now try to install the Avast antivirus again
 Disable Windows Defender
Click the Settings app icon to open it, and then the Update and Security section.
Click on the 'Windows Defender,' and then toggle off the Real-time protection field.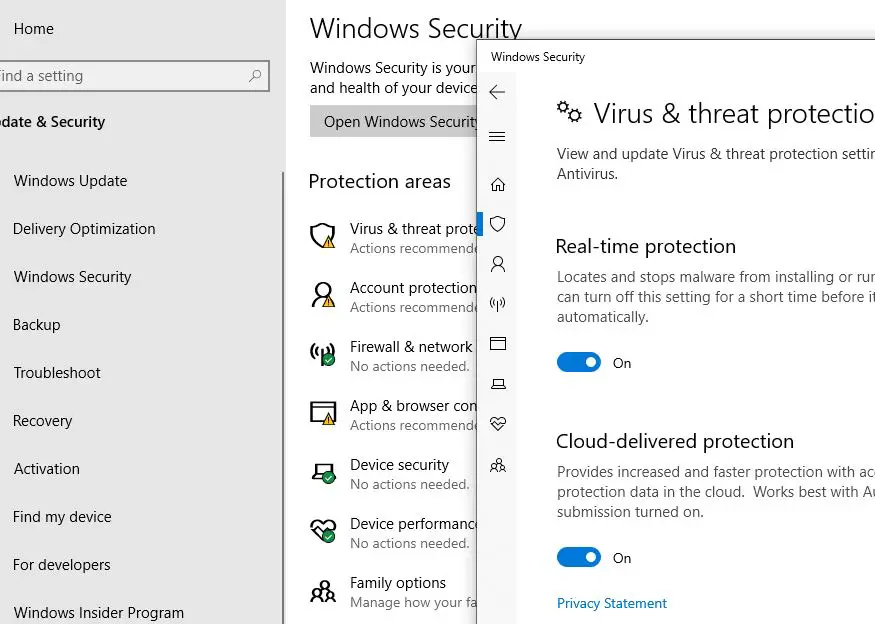 Again If you're trying to install the lower version of Avast antivirus, it might not be fully compatible with your Windows 11.
Process Trust Error During Installation
Sometimes you might get the error 'Process Trust' fatal error pop-up message saying 'Avast doesn't trust Avast Installer' that prevents installing Avast on your computer. This problem mostly occurs because of conflict between Avast and your current antivirus program. And you just need to disable your current antivirus (mostly, Windows Defender) and try to install Avast again.
Free Antivirus vs Paid Antivirus: If you are looking for basic antivirus or malware protection then free antivirus is a good option for you , Whereas paid antivirus offers advanced protection that makes better spotting yet unknown malware and computer virus threats.

Avast antivirus free download for Windows 11
Download the avast free installer by clicking here.
Right-click the installer and click "run as administrator".
Click yes if UAC asks for permission, Click "Install".
When the progress bar vanishes, your PC is protected.
Also read: