Okay, so if you have recently observed that your computer is very slow and unresponsive, then you must be wondering why is my computer so slow. Well, there are plenty of different reasons behind the slow performance of your computer. To fix your computer's performance, you need to find the reason behind the slow performance and then search for the solution. For our user's convenience, we have mapped out some common reasons behind the slow computer that disturbs most of the users with their easy solutions.
Pro Tip: Make sure the latest windows updates are installed on your computer and all installed device driver are up to date.
Check Background Programs
The most common reason behind the slow computer would be the programs running in the background. There are some programs present that automatically starts each time you boot up the computer. This problem can be easily fixed by removing the programs which run in the background. To check which programs are running in the background and how much memory is consumed by the particular program, you need to open Task Manager.
Press Shift + Ctrl + Esc key on your keyboard to open task manager.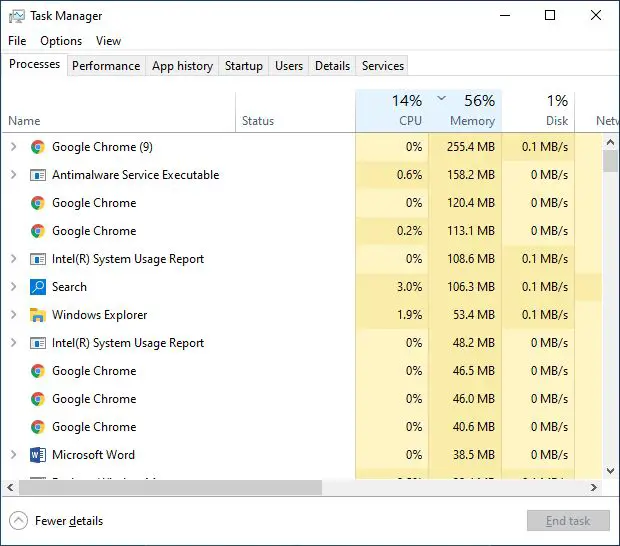 To disable background apps on windows 10
Press Windows key + I to open settings,
Go to Privacy then Background apps.
Under Background Apps, make sure Let apps run in the background is turned Off.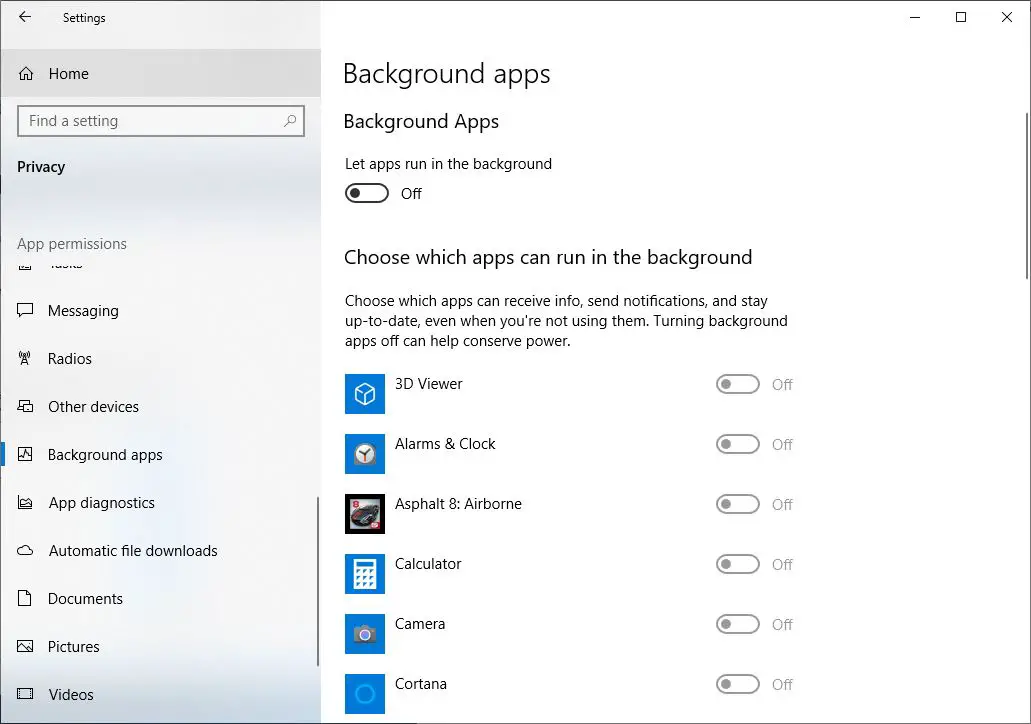 Moreover, if you have an antivirus program running on your computer, then ensure that it is properly running in the background and scanning your progress. If your antivirus is scanning your system, then it will slow down your computer's performance. So, let the antivirus scan your computer and once the scan is complete, you will observe that the performance of your computer has automatically improved.
Remove Temp Files
When a computer runs a program, then the temporary files are saved on the hard drive. By deleting these temporary files, you can improve the performance of your computer gradually. For this, you can run the disk cleanup or third-party app Ccleaner on your computer which will automatically delete all the temporary files from your computer that are no longer required.
Deleting temporary files in Windows 10
Press Windows key + I to open settings
Navigate to the system then storage page,
Click on the Temporary files option present just below the Windows 10 drive name and letter.
Here checkmark on Windows upgrade log files, Thumbnails, Microsoft Windows Defender Antivirus, Temporary Internet Files, Windows error reports and feedback diagnostics, and DirectX Shader Cache.
And finally, click on the Remove button to delete selected temporary files.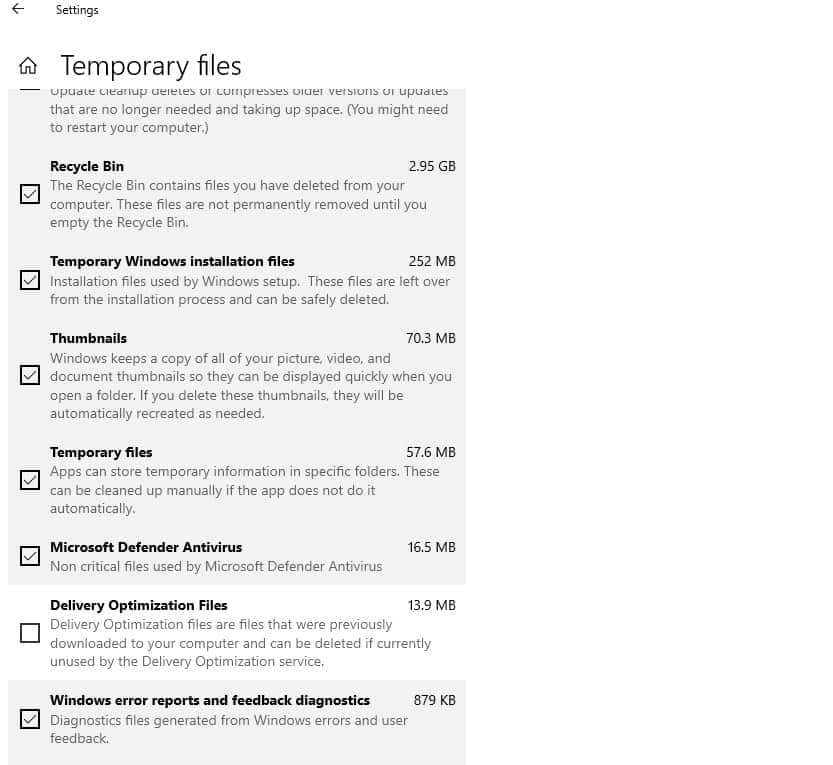 However, cleaning software might only remove certain temporary files from your computer. To remove all the files you need to delete them manually. For this, you can open the Start Menu and type %temp% in the search bar. By doing this, the temp folder will open up on your screen. You can delete all the files present in the folder or can delete selected files after going through all files one by one.
Free Some Space on your Hard Drive
Another common reason behind the slow performing computer is the full hard disk. If you want to speed up the performance of your computer, then make sure that your computer has at least 2GB of free space. This will create room for the swap files and temporary files to work freely.
To Free Up Space on Your Hard Drive Windows 10
1.  Uninstall unnecessary apps and programs
Press Windows key + X and select apps and features
Sort by size to see which programs are eating up the most space.
Get rid of any you don't use by selecting the program and clicking "Uninstall."
2. Clean your desktop
Consider deleting any files that you don't need
Move files and folders to an external drive or a different drive
Again you will free up little space on your hard drive when you delete them and empty recycle bin.
3. Use the Disk Cleanup Tool
Launch the Disk Cleanup by asking Cortana or selecting it from your search box.
Choose "Drive: C" to perform the task, which will take several minutes to complete – or longer if it's your first time.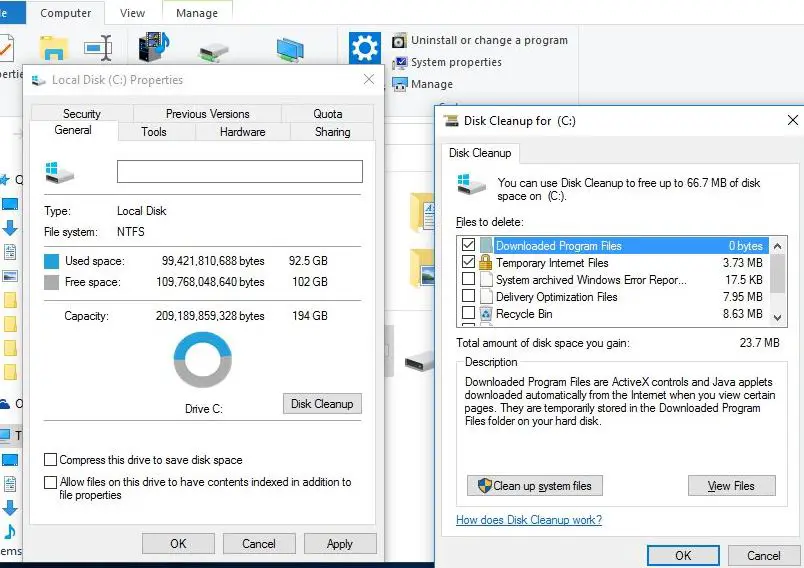 Check for Bad Hard Drive
Sometimes, if your hard disk is bad, corrupted or fragmented, then it won't be able to perform perfectly and this will eventually slow down the performance of your computer. To check the bad hard drive issue, you can try the following methods –
Check for Physical Harm – You can remove your hard drive from inside of your computer to check any kind of physical harm on the hard drive.
Run Defrag  – You can run the defragmentation software to ensure that data is perfectly arranged on your hard drive.
Use Third-Party Tools – You can use other third-party tools to test the hard drive for any sort of errors.
Run check disk utility
Again a build-in Windows command tool called CHKDSK can help you recover data from bad sectors and exclude them from future use.
Open command prompt as administrator,
Run the following command to recover data and fix errors: chkdsk c: /F /r (for your C: drive).
Enter Y when queried, and CHKDSK will run once you restart your computer.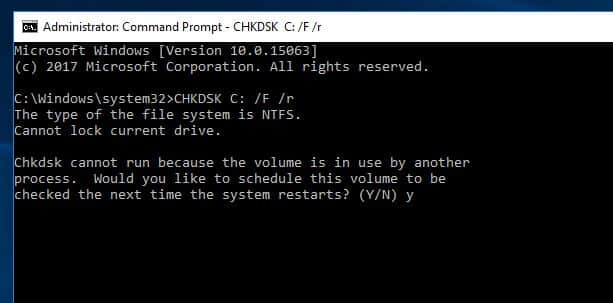 Scan Viruses
If your computer is infected with viruses, then this will also impact the performance of your computer and makes it slower. Moreover, if you don't have an antivirus installed on your computer, then you are likely going to face the attacks of viruses even more. To detect the virus on your device, you can install antivirus software on it or you can use different online scanning websites to check the status of viruses on your computer. Once you remove the viruses from your system, then you should install good quality antivirus software on your computer to ensure the safety of your device.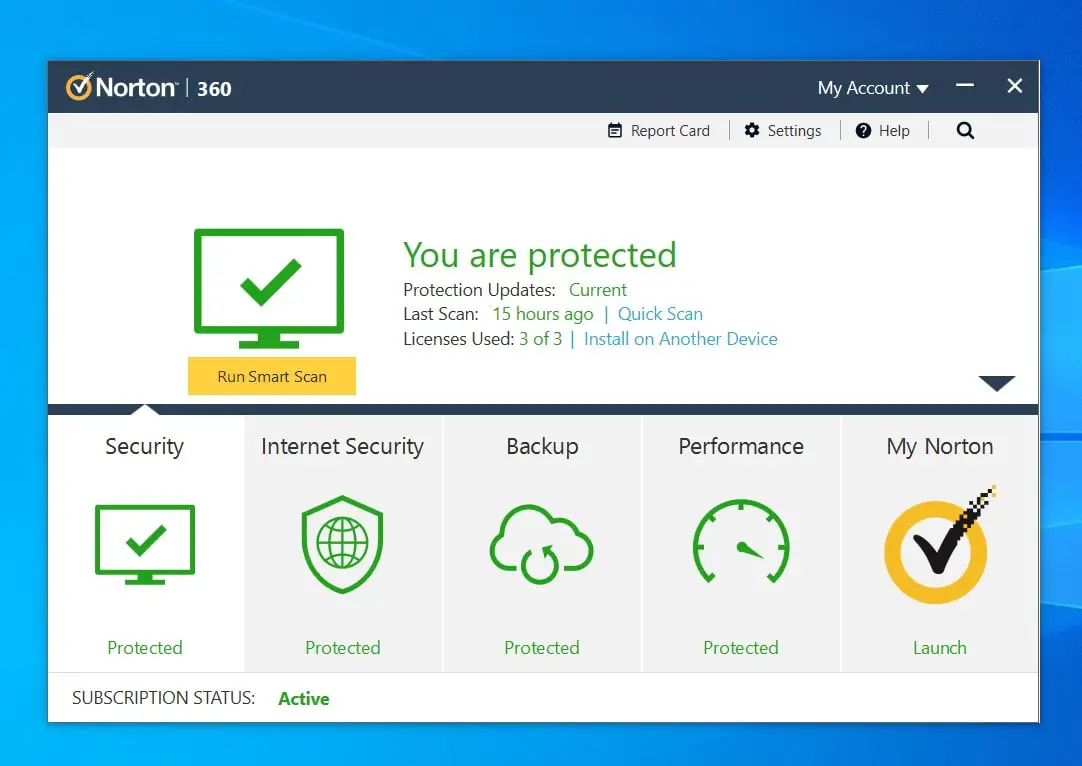 Run Malware Scan
Nowadays, spyware and other malware are a very crucial problem that has been affecting computers in multiple different manners. Malware attacks are far more dangerous and hard to track than virus attacks. So, if an antivirus scanner is installed on the computer, we recommend running a malware scan as well. You can download various malware scanners online today and improve the performance of your computer by protecting it from malware attacks.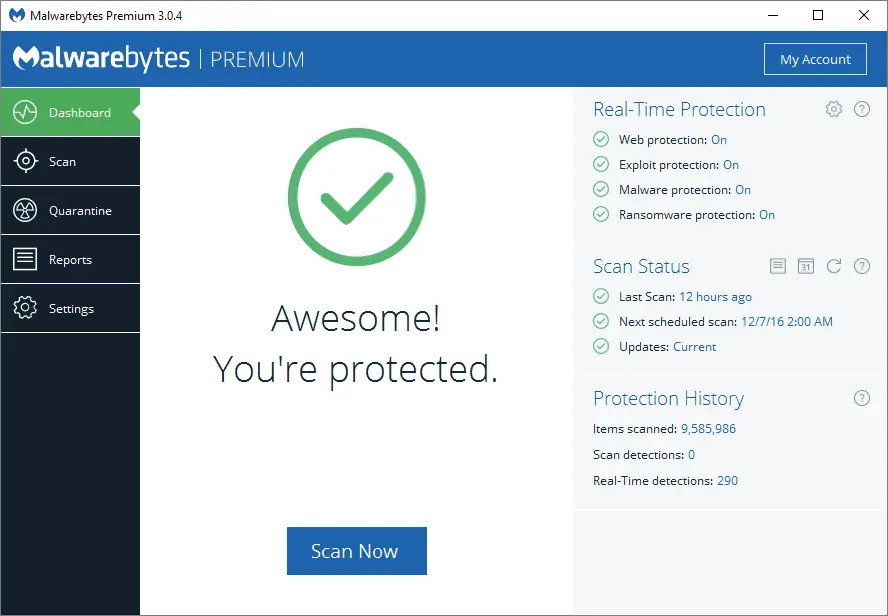 Repair Corrupted Windows System Files
If you experience a Blue screen error or black screen at startup, windows 10 freezes or programs fail to open with different errors. There are chances of corrupted missing system files causing the issue and impact system performance. In such causes running Deployment Image Service and Management Tool (DISM) and System File Checker (SFC)
help scan and replace corrupted missing system files with the correct ones.
Open command prompt as administrator.
Run command dism.exe /Online /Cleanup-image /Restorehealth and let 100% complete the scanning process.
Next type command sfc /scannow and hit the enter key.
Once the scanning process completes 100 exit command prompt and reboot your computer.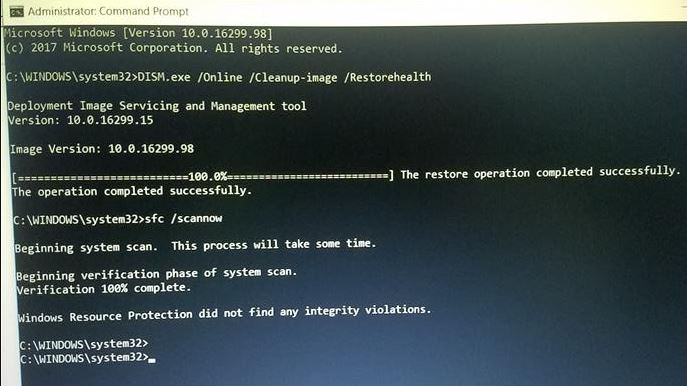 Resolve Hardware Issues
If your Device Manager has some issue, then it can also affect the performance of your computer. So, you need to ensure that your Device Manager won't have any issues. If it has any kind of issue, then you have to immediately fix them and uplift the speed of your gadget.
To manually check your drive's S.M.A.R.T. status, you'll need a third-party tool like CrystalDiskInfo. Under Disk, select the disk to scan and note your disk's health status.
Pro Tip: In addition Upgrading your old HDD with a solid-state drive (SSD) dramatically improve your computer's performance.
Now, whenever you thought why my computer is slow, then you can try to find out the reason behind the slow performance of your computer and quickly fix it. It is very important to have a high performing computer system to smoothly perform all your work. So, always remember these seven common ideas to fix the performance of your computer.
Also read: