Windows 11 version 23H2, the latest operating system from Microsoft, comes with a range of exciting AI features and improvements. It's a free upgrade for Windows 11 22H2 and compatible Devices running Windows 10 V2004 and later. And most new laptops or desktops come with Windows 11 preinstalled. Well if you are planning to buy a DOS-based laptop, build your own PC, or look to upgrade Windows 7 to Windows 11 you will need a valid license. Here is How to Buy a Windows 11 License for Your PC From Microsoft.
This article also explores Windows 11 system requirements, the Types of Windows 11 Licenses you need, How to upgrade Windows 11 for free, and What Happens if You Don't Activate Windows 11. Let's start.
Windows 11 System Requirements
Windows 11 comes with specific system requirements that your PC must meet in order to run the operating system smoothly. Before upgrading to Windows 11, it's crucial to verify that your PC meets the system requirements.
Here is what Microsoft official recommends, minimum system requirements for installing Windows 11 on a PC. Your device must be running Windows 10, version 2004 or later, to upgrade to Windows 11 FREE.
Windows 11 requires a compatible 64-bit processor with at least 1 gigahertz (GHz) clock speed and 2 or more cores on a compatible 64-bit processor or system on a chip (SoC).
A minimum of 4 GB of RAM is required. However, 8 GB or more is recommended for optimal performance.
Windows 11 requires a minimum of 64 GB of storage. Additionally, a system firmware that supports Secure Boot is necessary.
A DirectX 12 compatible graphics card or integrated GPU.
TPM Trusted Platform Module version 2.0. This is a hardware-based security feature that provides an extra layer of protection against attacks.
A high definition (720p) display that is greater than 9" diagonally.
Internet connection: Internet connectivity is necessary to perform updates and to download and take advantage of some features.
To ensure your PC is ready for the upgrade, you can use Microsoft's PC Health Check tool to assess its compatibility.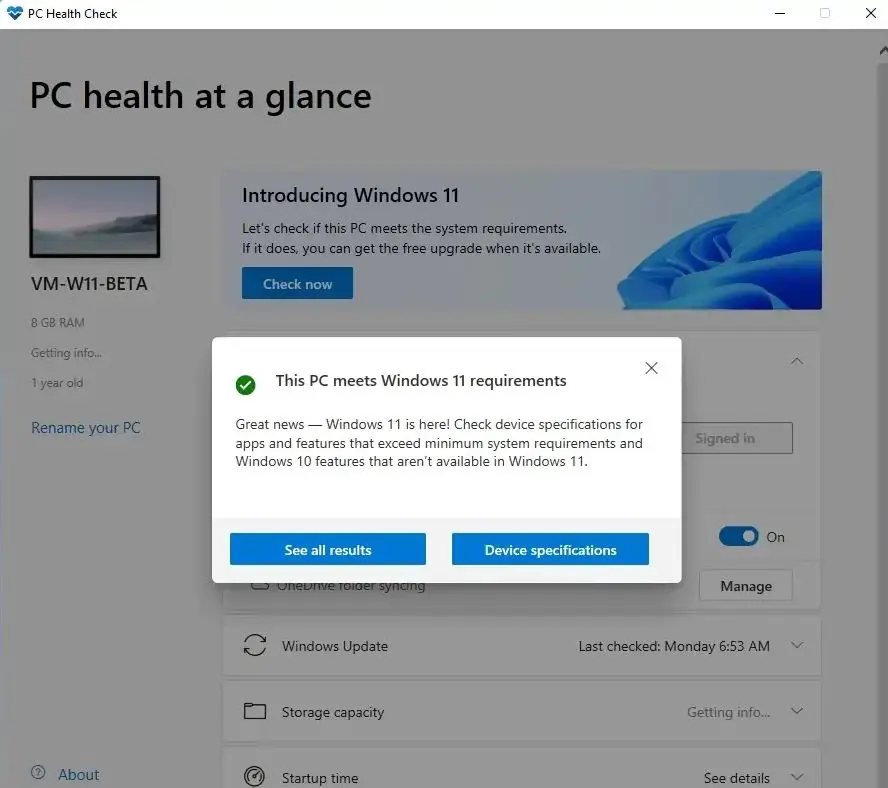 What Is a Windows License and its types?
A Windows license is a legal agreement between you and Microsoft that allows you to use the Windows operating system on your device. Microsoft offers several types of Windows 11 licenses, each catering to different user needs.
Windows 11 Home: This edition is designed for everyday home users and includes essential features like the Start menu, Microsoft Store access, and more.
Windows 11 Pro: Geared towards professionals and power users, it offers additional business-oriented features like remote desktop, encryption, and virtualization.
Windows 11 Enterprise: Designed for large organizations, it includes advanced security, management, and deployment tools.
In addition to the editions listed above, Windows licenses can also be categorized based on how they are acquired and distributed. Retail, OEM, or Volume.
Retail License: Available for purchase individually from authorized retailers or the Microsoft Store. It allows you to install and activate Windows on a single device. You can transfer a retail license from one device to another, but you must first deactivate it from the original device.
OEM (Original Equipment Manufacturer) License: An OEM license is tied to a specific hardware and is provided by the manufacturer when you purchase a new computer. It's not transferable to another device. These licenses are generally more affordable but are intended for use on the original hardware.
Volume License: Designed for businesses or organizations purchasing multiple licenses at once. It Provides flexibility in deployment and management, with options for centralized activation and updates.
Choosing the right type of license depends on your specific needs. Retail licenses offer flexibility for individual users who might upgrade or change their hardware. OEM licenses are cost-effective for those purchasing a new PC, as the OS comes pre-installed. Volume licenses are tailored for businesses or organizations that require multiple licenses and centralized management.
Can I Use Windows 11 for Free?
While there is a trial version available, it comes with certain limitations and is intended for testing purposes only. It means you can't personalize the Desktop, change the theme or wallpaper, etc. To enjoy the full range of features and receive regular updates and support, purchasing a valid license is necessary.
Windows 11 is actually available directly from Microsoft for free
For instance, you might not have access to certain customization options, advanced settings, or specialized applications.
After a certain period, the trial will expire, and you'll be prompted to either activate a valid license or continue with restricted access.
Without a valid license, you won't receive regular updates and security patches. This could potentially leave your system vulnerable to emerging threats and software vulnerabilities.
The trial version is primarily intended for evaluation purposes. Well, you can get a free copy of Windows 11 and start setting up your computer or laptop. If you plan on using Windows 11 for the long term, obtaining a valid license is essential to unlock the full range of features and benefits.
How to Upgrade Windows 11 for Free
If you're using a Genuine version of Windows 10, Microsoft has offered a free upgrade to Windows 11 for eligible PCs. You can check for this upgrade through the Windows Update settings on your Windows 10 PC.
Open Windows 10 settings click Windows Update -> Check for updates. If you are getting Windows 11 is ready notification click on Download and Install button.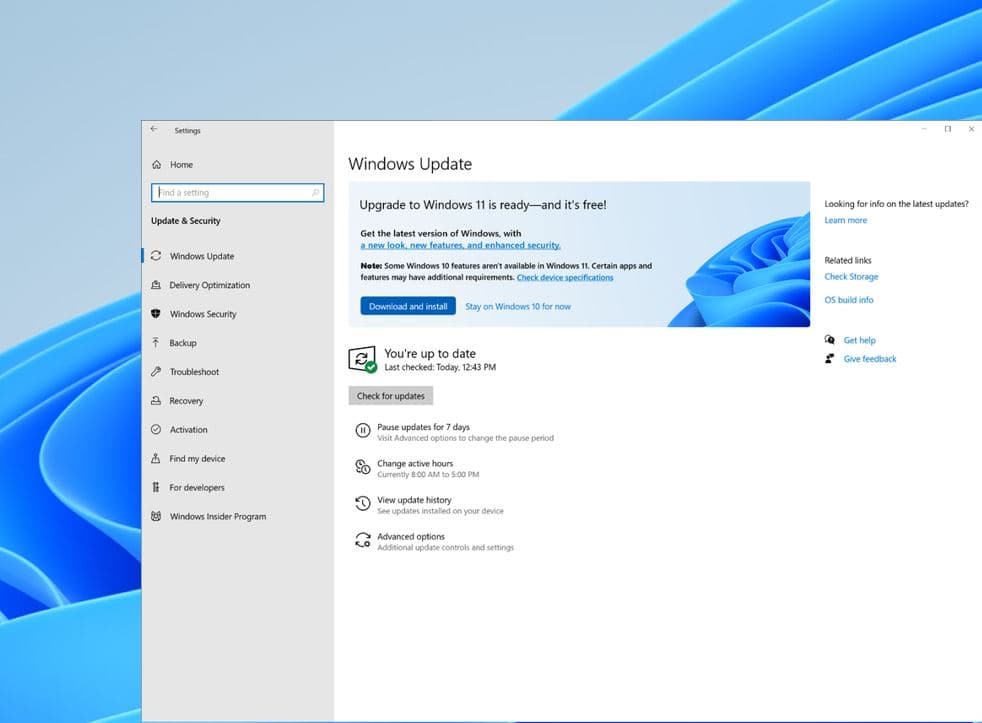 It's always a good practice to back up your important files and data before performing a major system upgrade. This ensures that your data is safe in case of any unforeseen complications.
If your device meets Windows 11 requirements but won't see Windows 11 notifications, you can use the installation assistant.
First, copy and paste the Windows 10 product key into a safe place.
Download and run the installation assistant Microsoft site here. and follow on-screen instructions.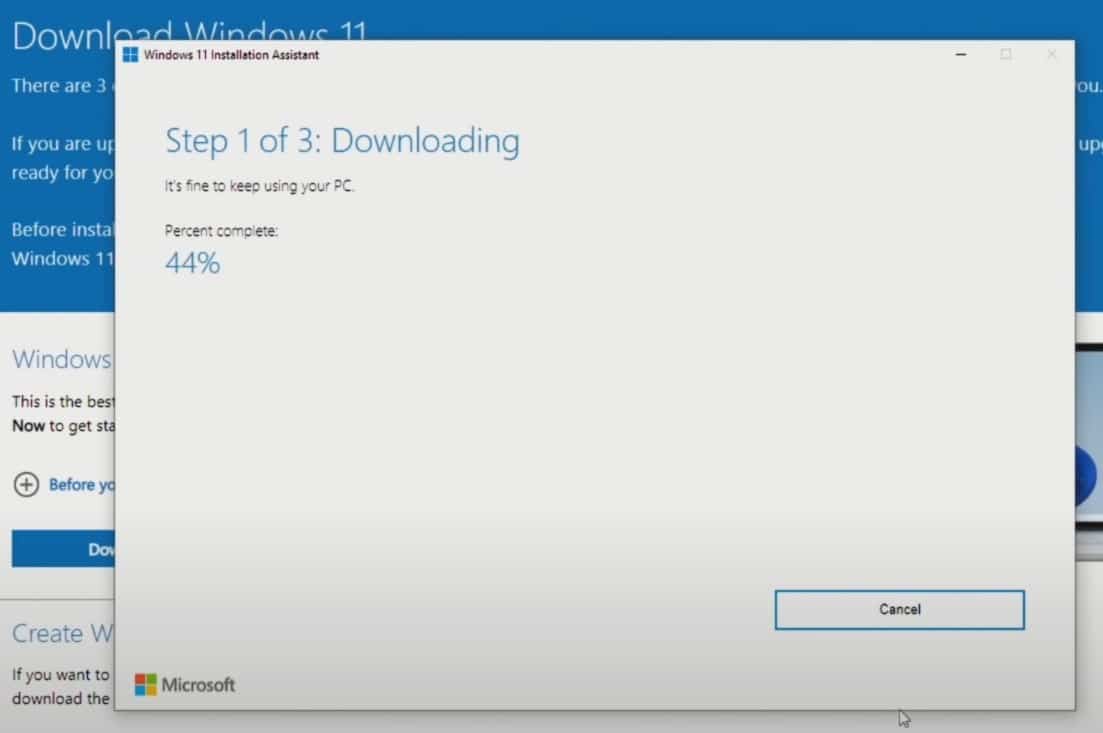 Also, you can download Windows 11 ISO and perform a clean install on this computer or another one.
First plug in a USB flash drive and download Windows 11 Media Creation Tool to create a Windows 11 bootable USB.
Boot the computer from the installation USB and start installing Windows 11 on the device.
How to Buy a Windows 11 License Key
To purchase a Windows 11 license key, visit the official Microsoft Store website. Choose the edition you want (e.g., Home, Pro, Enterprise), add it to your cart, and follow the prompts to complete the purchase by providing payment information.
Open your web browser and navigate to the official Microsoft website Here for Windows 11 Home ($139) For Windows 11 Pro ($199).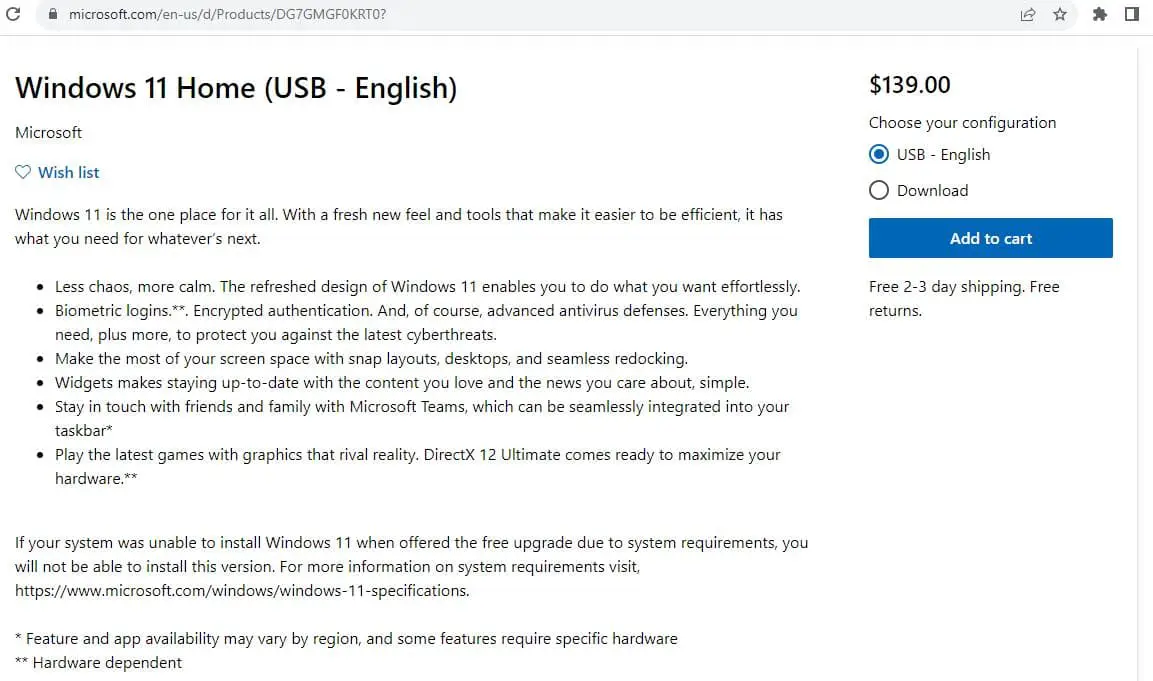 Note: Microsoft stopped selling Windows 10 on 31 January 2023, they only sell Windows 11. But you already have a Windows 10 license key you can use it to upgrade to Windows 11.
It's only possible to upgrade Windows 10 Home to Windows 11 Home, and Windows 10 Pro to Windows 11 Pro.
You can easily check the activation status of your Windows 11 by going to Settings > System > Activation. Here, you will see whether your Windows 11 is activated or not.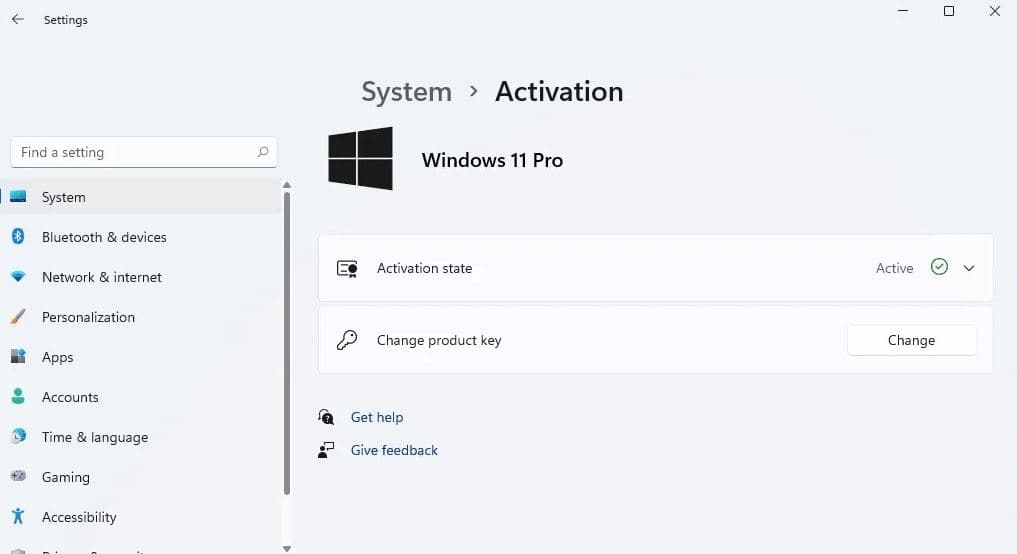 How to Retrieve License Key
If you've lost or misplaced your license key, you can retrieve it by logging into your Microsoft account and navigating to the account's license section. There are third-party tools available that can help you retrieve it.
Open your web browser and log in to your Microsoft account. This is the same account you used to make the original purchase.
Once logged in, go to your account settings or dashboard. Look for a section related to your purchased products or licenses.
In the account settings, locate the section that lists your purchased software licenses. You should find Windows 11 listed along with your product key.
Make a note of the product key or copy it to a secure location. This key is essential for activating Windows on your PC.
What Happens if You Don't Activate Windows 11
Using an unactivated version of Windows 11 can lead to some limitations. For instance, you won't be able to personalize the desktop, and you may encounter watermarks and periodic reminders to activate.
You won't be able to personalize your desktop with themes, backgrounds, and colors.
You'll receive periodic notifications reminding you to activate Windows.
You won't have access to important updates and security patches, leaving your system vulnerable to potential threats.
Certain advanced features or applications may be restricted until you activate a valid license.
While you can still use the basic functions of Windows 11 without activation, it's recommended to activate your license for the best experience and security.
Where can I buy a Windows 11 license?
You can purchase a Windows 11 license from the official Microsoft Store website or from authorized retailers.
How much does a Windows 11 license cost?
The cost of a Windows 11 license varies depending on the edition. Prices typically range from $139 for Windows 11 Home to $199 for Windows 11 Pro.
Can I transfer a Windows 11 license to a new computer?
If you have a retail license, you can transfer it to a new device after deactivating it from the original one. OEM licenses are tied to the original hardware.
What is the difference between a Retail and OEM license?
A retail license is for individual consumers and can be transferred between devices. An OEM license is tied to the original hardware and is not transferable.
What happens if I don't activate Windows 11?
Without activation, you'll face limitations like restricted customization options, periodic activation reminders, and a lack of access to important updates and security patches.
Can I retrieve a lost Windows 11 license key?
Yes, if you've linked your digital license to your Microsoft account, you can retrieve it by logging in and checking your account settings.
Also read: