With Windows 11 Microsoft Store receives a number of new features and improvements. And it's the official hub where you can download apps and games, also android apps such as Whatsapp, and TikTok are available natively from the Microsoft Store. But Sometimes while you may try to download a new app in the Microsoft store but find out the app is stuck on download or install. You are not alone, Several users reported, Microsoft Store stuck on starting download.
So what causing the Microsoft Store Stuck on Downloading issue on Windows 11? Slow or Unstable Internet connection, Use of proxy server or VPN (virtual private network), corrupted system files or cache files are some common reasons behind this problem.
Again Incorrect date and time settings, Insufficient storage space or if Microsoft store is not updated may also result Microsoft Store not working or Stuck on Starting Download.
Microsoft Store stuck on downloading
There might be some issue from the Microsoft Store server side, and you will face a last-minute installation error. Let's retry to download or install that probably fix the issue.
Solution 1: Check data and time settings if it's incorrect that may also result Microsoft store stuck download.
Open settings using Windows key + I
Select Time and Language from the left-hand pane.
locate Date & Time from the right-side and make sure to turn on the Set time automatically and Set your time zone automatically options.
Solution 2:  Again check for insufficient storage on Windows 11
Open the Settings app and Go to the System menu.
Select Storage and Check the remaining storage from the following menu
If you are running low on storage, you can delete temporary files from the same menu.
Check Cleanup recommendations under the Storage management menu and get back precious space.
Check Internet connection
Microsoft Store requires a  stable and working internet connection to download or install apps from the Microsoft server. Therefore, we recommend you check your internet connection.
Note: you can use websites such as Fast or Speedtest to check the internet speed.
Disconnect VPN
Using VPN lets you stay anonymous by hiding your IP address and connecting it to a proxy location. But sometimes it may interfere with app downloads and installation from the Microsoft Store. That's why we recommend, disconnect the VPN app If you are using any and try to download and install the app from Microsoft Store.
Clear Microsoft store cache
Microsoft Store also collects cache data in the background to speed up certain tasks, but sometimes absurd amount of cache data may lead to app installation errors.
Press the Windows key + R, type wsreset.exe and hit the ok button clear the Microsoft Store cache. Now open the Microsoft store and try to install the app again.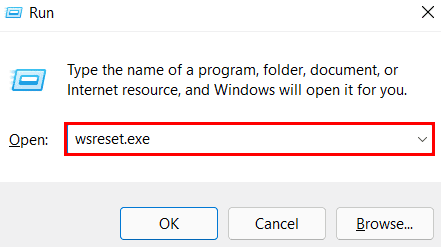 Sign out and sign in back to Microsoft store
Most of time sign out from your Microsoft account and sign in again, fix the Microsoft app stuck download or installing error on Windows 11.
Open Microsoft Store on Windows 11.
Click on the profile menu at the top.
Select Sign out, wait a few seconds then sign in again.
Now check if you are good to go with app installation on your computer.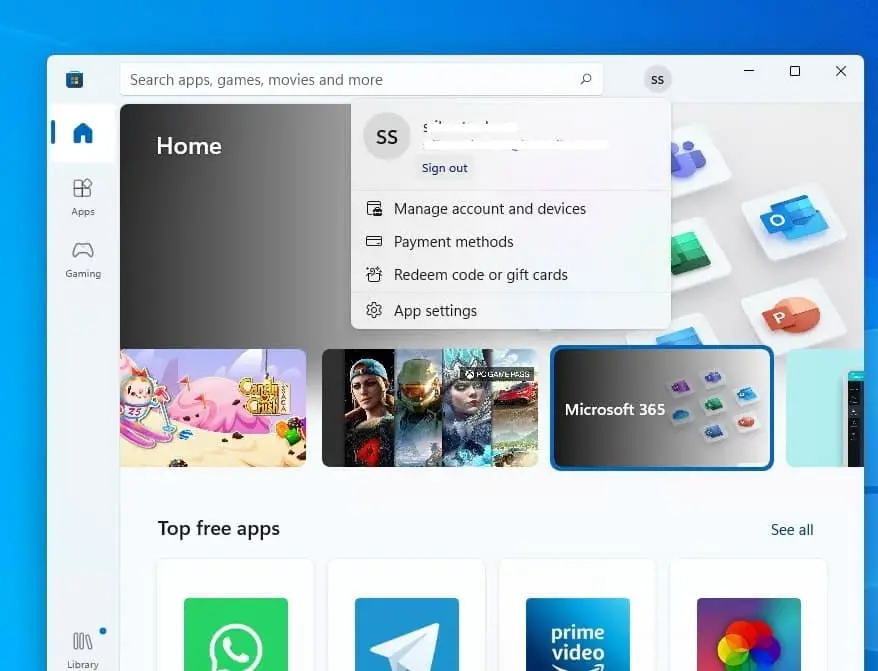 Run store app troubleshooter
If the Microsoft Store is acting up with the app download and installation process, run the built-in Windows Store Apps troubleshooter that automatically detects and fixes the problem for you.
Open the Windows Settings app using the Windows key + I
Go to System and select the Troubleshoot menu.
Click on other troubleshooters to display all available troubleshooters
Scroll down to locate Windows Store Apps select it and click run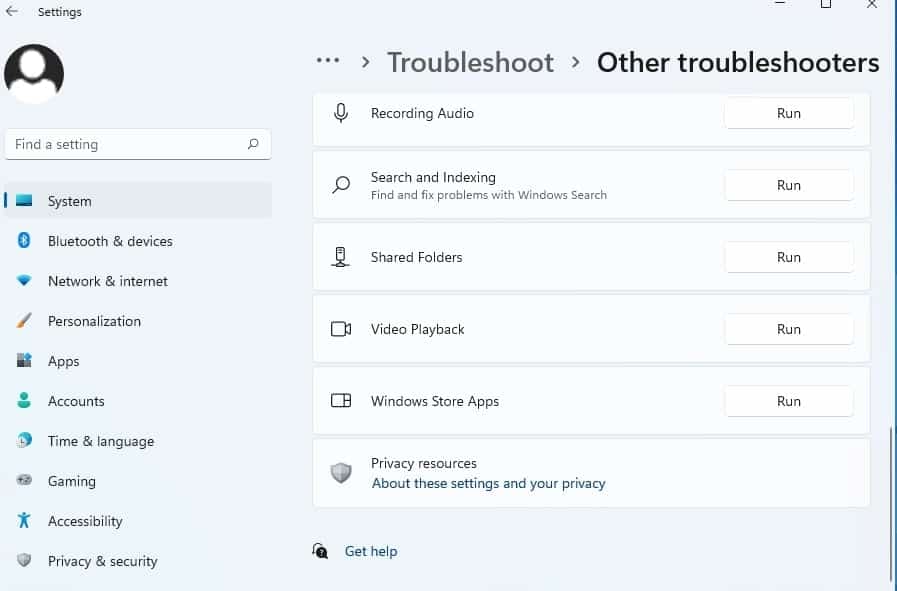 The troubleshooter will detect the issues with the Microsoft Store and attempt to fix it along the way.
Once done reboot your PC and try to download and install the app again.
Repair Microsoft store
Still, need help? Let's repair or reset the Microsoft store to its default state. That probably fixes the problem:
Open the Windows 11 Settings app using the Windows + I key
Go to the Apps and select Apps & features.
Scroll down to Microsoft Store and select more menus.
Select Advanced options.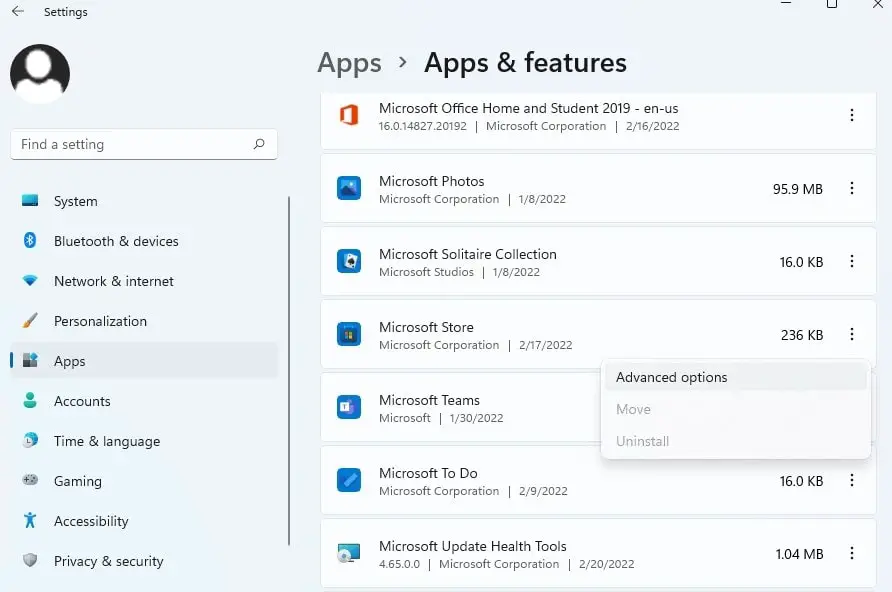 Use the Repair button from the following menu, to fix if the store app isn't working correctly.
If the repair option didn't fix the problem then use the reset option that clears the app data and makes it fresh brand new.
Note: It will delete app data, and you will need to sign in again.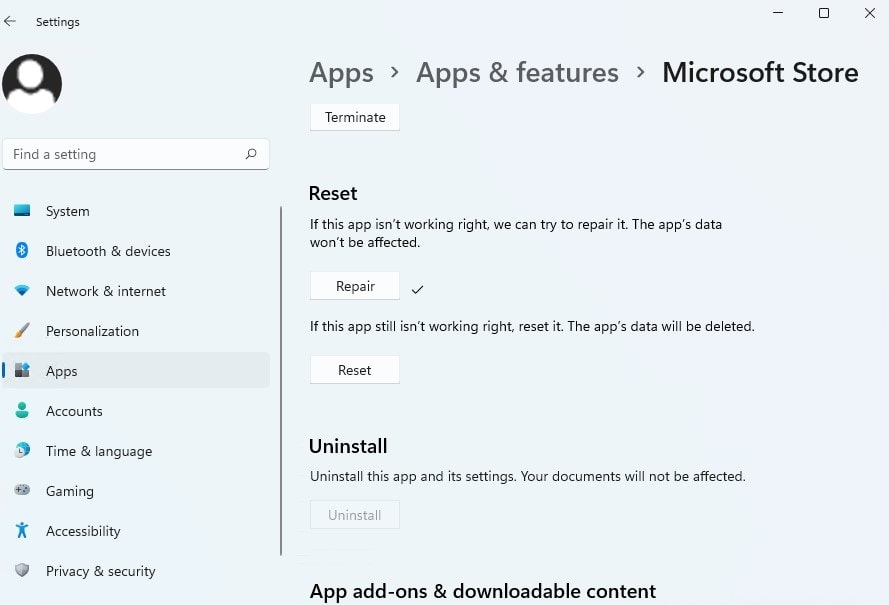 Update windows 11
Another good option is to check if you have installed the latest update for Windows 11. With the latest Windows update, Microsoft may have bug fix for the issue Microsoft Store stuck on downloading.
Press Windows key + X and select the Settings option
Go to Windows Update and hit Check for updates
If new updates are available allow them downlaod and install
You need to restart your PC to apply the changes.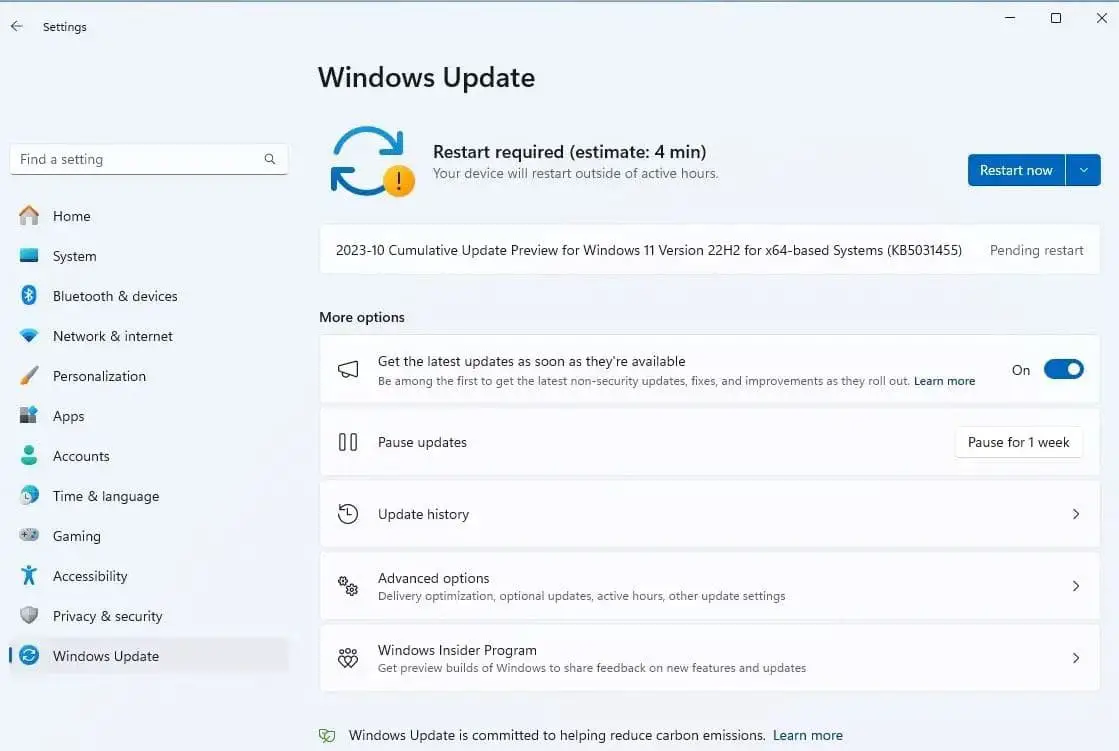 In addition, you also need to keep the Microsoft Store updated as well.
Run system file checker
There might be some important Microsoft Store files that are missing or have been corrupted. Let's run the inbuilt system file checker tool that checks for missing or corrupt system files, if found any the utility automatically replaces them with the correct one.
Open the command prompt as administrator,
Type the command sfc /scannow and press the enter key to execute the command.
The utility scans your system files, if it finds missing or corrupt files, it will repair them.
After the scanning process is complete 100% reboot your PC
Now check if this fixes the Microsoft Store stuck on pending error on your Windows 11 PC.
Did the above solutions help fix the Microsoft store not working or stuck downloading on Windows 11? Let us know in the comments below.
Also read: