Experiencing Minecraft Can't Connect to Server or Minecraft no internet connection while trying to launch the game? You are not alone, A Number of Minecraft players have been reporting getting a no internet connection error when launching the game. This issue usually occurs when there is something wrong with Minecraft servers. Temporary glitches on Network devices such as routers or modems, VPN, Third-party antivirus, or firewalls are some prime reasons behind no internet connection issues on your Windows 10 PC. If you're struggling to connect to Minecraft, here's how to fix failed to connect to server Minecraft launcher on Windows 10.
How to fix Minecraft internet connection issues?
Many players managed to solve this problem with the following tips.
First of all, reboot your computer and router, wait for 15-30 seconds then turn it on again.
Disconnect VPN and Disable all other anti-virus programs and enable Windows Defender only.
If you are connected to a Wi-Fi router, check your Wi-Fi router if the green lights for Wi-Fi (WLAN) and Internet are both blinking.
Check your Internet connection ping status and speed. You can test it here: www.speedtest.net.
If you are using a wireless connection, you need to make sure that there is no interference around your area that blocks its signal.
Restart the Minecraft launcher
This is one of the most effective solutions, that help many players to address the No internet connection issue on Minecraft.
Close the active Minecraft game and reboot your PC.
When Windows reloads, open Minecraft again and see if this fixes the No connection issues on your device.
In addition, you can also sign out of your Minecraft account and then log back in to refresh the profile's authentication and connection.
Restart your router/modem
Even after connecting the game, if Minecraft can't connect to the server issue persists the problem might reside in your WiFi connectivity. We recommend restarting your network/network devices is always a good first step to troubleshoot any network-related issues, and this should fix the temporary glitches.
First, hold the Power button of the modem for a few seconds to completely turn off the device.
When it's done, unplug the tool from its socket and connect it again.
Now hold and release the power button again and wait till the lights turn on.
Once it is over, connect Minecraft again and see if you get the net connectivity.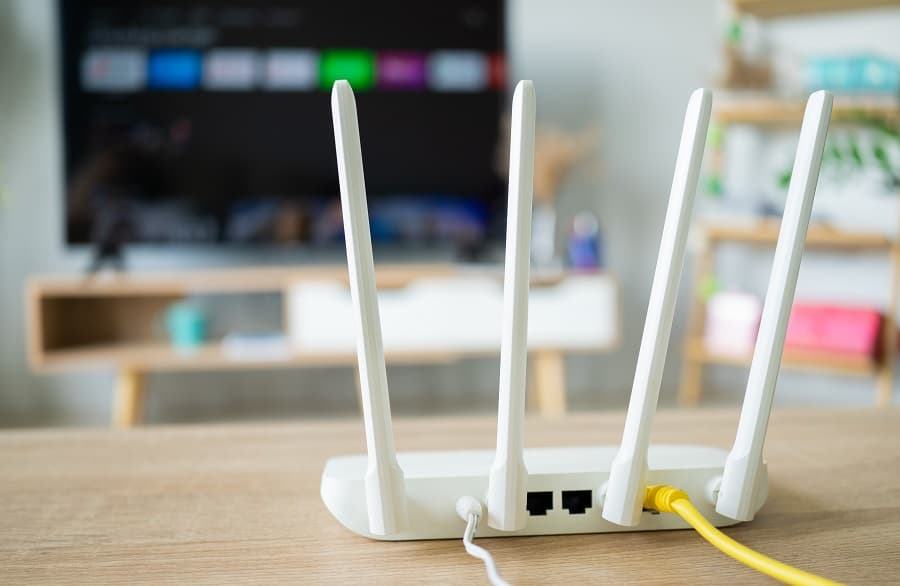 Disable Windows Defender Firewall
Windows firewall is designed to block suspicious programs that can create issues. And there are chances, Windows Firewall has blocked Minecraft's Internet access. To see if that's the case, you can temporarily disable the firewall following the steps and try connecting the game to the server.
Press Windows key + R, type control panel and click ok
Select System and Security followed by Windows Defender Firewall.
Subsequently, click Turn Windows Firewall on or off on the left pane.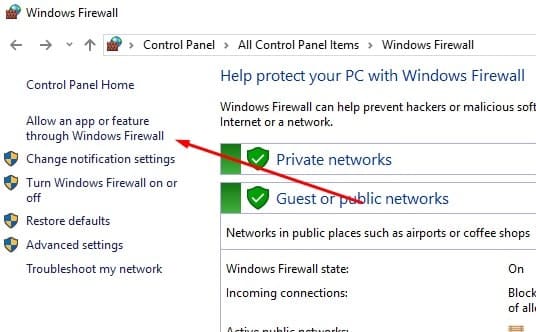 Select the radio button, Turn Windows Defender Firewall off (not recommended) and hit ok,
That's it. check if You should now get net connectivity while playing Minecraft games.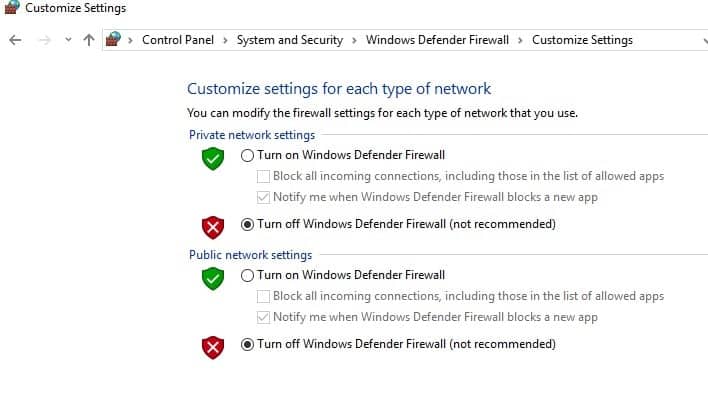 Attempt to reconnect your account
Minecraft no internet connection issues may also appear when there is an authentication issue with your Minecraft account. just log out of the Minecraft game. Wait for a few seconds and then try to log into the game again. Make sure to put valid credentials to enter your profile.
Run the Network troubleshooter
Open the Start menu, then click the Settings icon.
Click Network & Internet.
On the left pane, click Status.
Click Network troubleshooter to diagnose and fix network problems.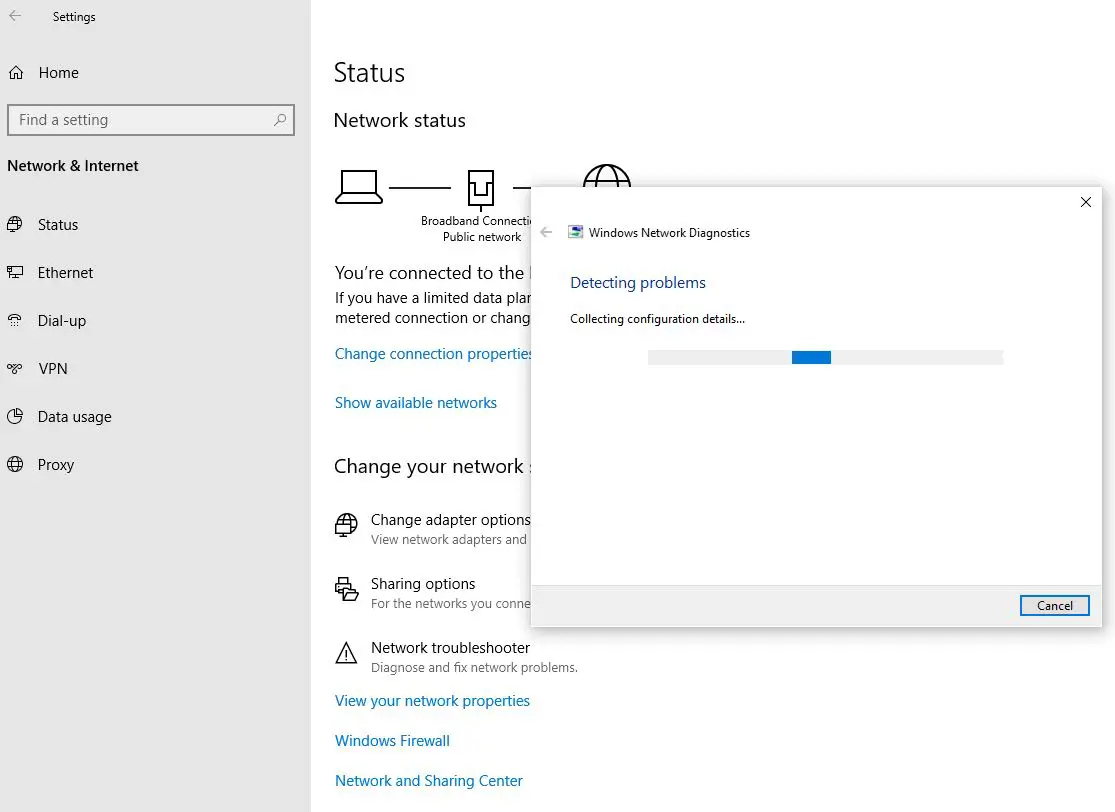 Flush your DNS and renew your IP
Flushing DNS and renewing IP is a common but effective solution to Internet disconnectivity of various kinds. So if Minecraft can't connect to the server, give it a try to get your issue fixed.
Open command prompt as administrator,
Then type the following commands, then press Enter after typing each command below:
netsh int ip reset resettcpip.txt
netsh winhttp reset proxy
netsh int ip reset
ipconfig /release
ipconfig /renew
ipconfig /flushdns
netsh winsock reset
Once done exit the command prompt and Restart your PC to complete the process.
Change the DNS server
DNS start for the Domain name system a service that enables access to your favorite sites or online services. If you are using an Internet service provider (ISP)s default DNS server which may be unstable and causing Minecraft disconnection. Switch to Google DNS following the steps below that probably help fix Minecraft internet connectivity problems on Windows 10.
Press the Windows key + R, type ncpa.cpl and press enter key,
Right-click your current Ethernet and click Properties.
Double-click on Internet Protocol Version 4 (TCP/IPv4) to open its Properties.
Select the radio button Use the following DNS server addresses. Then enter 8.8.8.8 for the preferred DNS server and 8.8.4.4 for the alternate DNS server
checkmark on validate settings upon exit then click ok, Restart your computer and launch Minecraft to test.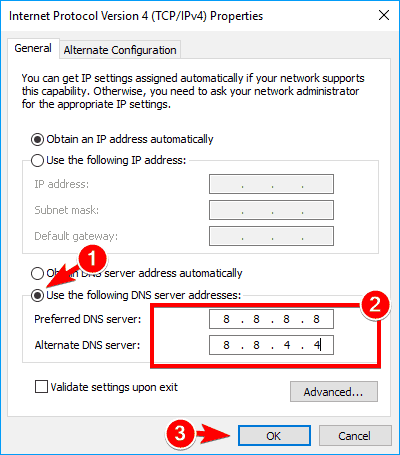 If your internet seems stable and Minecraft is up-to-date then chances the issue comes directly from the Minecraft server. You can check the status of Minecraft's servers unofficially on DownDetector.
Why can't I connect to a Minecraft server?
There could be various reasons, including server downtime, network issues, or incorrect server details.
Could my internet connection be the issue?
Yes, an unstable or slow internet connection can prevent you from connecting to servers.
What should I do if I'm experiencing lag when trying to connect?
Try closing other programs, checking your internet speed, or using a wired connection instead of Wi-Fi.
Can restarting Minecraft help with connection issues?
Yes, restarting the Minecraft application can sometimes resolve temporary connection problems.
Is it a problem with my Minecraft version?
Ensure your Minecraft version matches the server's version. Incompatibility can prevent connections.
Also read: