Windows 11 Blue screen error PAGE_FAULT_IN_NONPAGED_AREA stop code can have many causes. Especially after the installation of what it calls "a faulty system service or faulty driver code." Again Buggy Windows update, newly installed hardware conflict, third-party antivirus or system file corruption also cause Windows 11 blue screen error, but PAGE FAULT IN NONPAGED AREA code is far more likely to come from a faulty driver.
Windows 11 Blue screen error usually occurs when the computer's system detects something askew that cant handle by system, and takes the necessary precaution of shutting the machine down to avoid further damage.
Page Fault in the Nonpaged Area
If you are getting PAGE_FAULT_IN_NONPAGED_AREA on your Windows 11 system, apply the solutions listed below that help fix this blue screen error. Well, if you are getting frequent blue screen errors or Windows won't start normally we recommend boot into safe mode and apply the following solutions.
Disconnect external devices such as a printer, scanner or external HDD and reboot your system. (In addition, we recommend disconnect the most recently added component and then start it up again.)
Third-party Anti-virus software is another common culprit here, we recommend temporarily disable or uninstall it if installed on your system.
Look for Disk Problems
The Disk drive errors or specific problems with system files can also cause the PAGE FAULT IN NONPAGED AREA BSOD. Let's first check whether your hard disks are functioning correctly by running the Chkdsk command. In addition, next run the DISM restore health command with the sfc utility.
Press Windows key + S and type cmd, Right-click on the command prompt and select run as administrator,
Here you'll need to type 'Chkdsk /f /x C:' here and press return.
It will ask to schedule to run the chkdsk command on the next start, Press Y and hit the enter key,
Restart your PC to check the disk drive for errors, Let the scanning process complete 100%
Once done reboot your system normally and check if there is no more.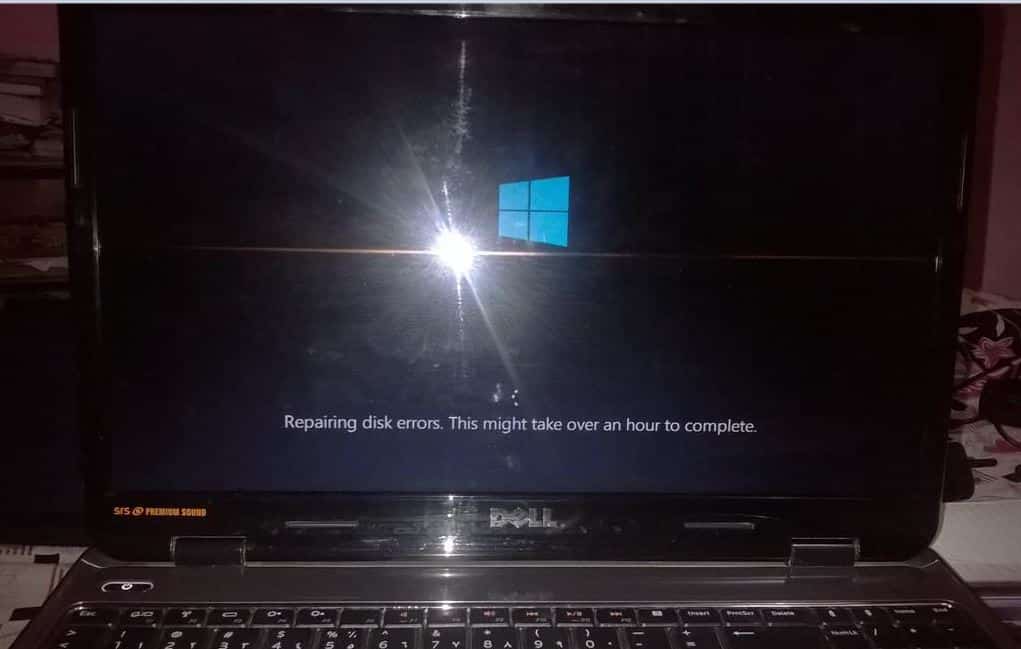 Check for system file corruption
In addition to check the disk drive for errors, run DISM restore health command and SFC utility that service the system image and look for corrupted missing system files, try them to replace with the correct ones.
Again open a command prompt as administrator. You can get there by searching for cmd, right-click, and selecting Run as administrator.
Type the command DISM /Online /Cleanup-image /Restorehealth and press enter key to find and replace any damaged OS components.
Next, run the command SFC /scannow to check for damaged system files if found any the utility automatically replaces them with the correct ones.
These aren't the most likely cause of a Page Fault in Nonpaged Area BSOD, but they are quick and easy steps you can take which may solve the problem
Check memory problems
Another potential causes for the PAGE FAULT IN NONPAGED AREA BSOD include memory problems. This might mean issues with RAM, L1 or L2 cache on the CPU chip itself, or even video RAM on a graphics card. It's easiest to check RAM error with the built-in Windows Memory Diagnostic Tool, this will run a two-step test on the memory module and it will reveal the hardware component remaining healthy.
Press the Windows key and R Type mdsched.exe in the dialog box and click OK to open the Windows memory diagnostic tool,
Next, select Restart Now and check for problems (recommended),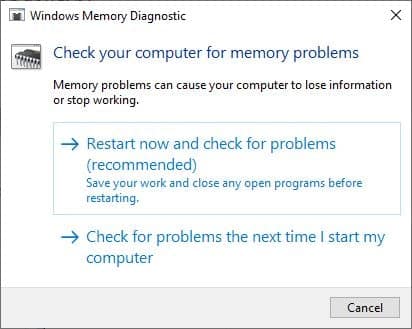 This will restart your PC and check the memory module for errors, It might take more than 15 minutes for the scan and fix process to complete,
After the search is completed, the computer will display the detected problem on the screen.
Update drivers
It's also possible faulty or outdated device driver causing the PAGE_FAULT_IN_NON_PAGED_AREA error.
Click on the Start Button and key in 'devmgmt.msc' to find the Device Manager.
If you spot any devices with a yellow exclamation mark logo beside them, it's time to update their drivers.
Right-click on the device in question and select 'Update Device Software' and simply follow the instructions on screen.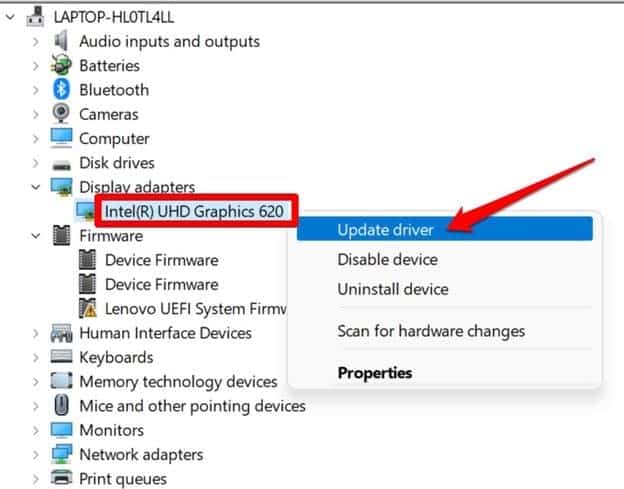 If it does, you'll need to visit the manufacturer's website and manually download any updated drivers that are available in their Support section.
Disable Automatic Paging File Size Management
This is another effective solution to help most users fix the Windows 11 blue screen error on their computer. Let's try your self that might help you as well.
Press Windows key + R, type sysdm.cpl and click on ok to open the system properties window,
Move to the Advanced tab then click on settings under the performance section,
Under the performance options screen move to the Advanced tab then select Change under the Virtual memory section (refer to the image below)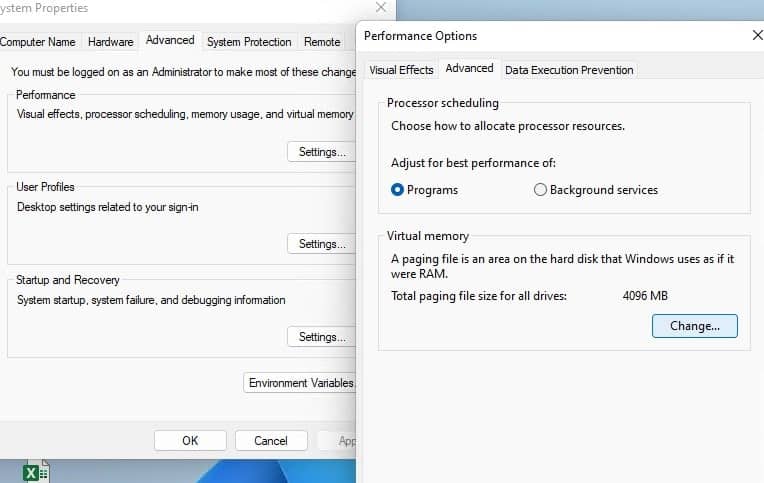 Here uncheck the box beside Automatically manages paging size for all devices.
Next, select the radio button No paging file then click ok and restart your PC.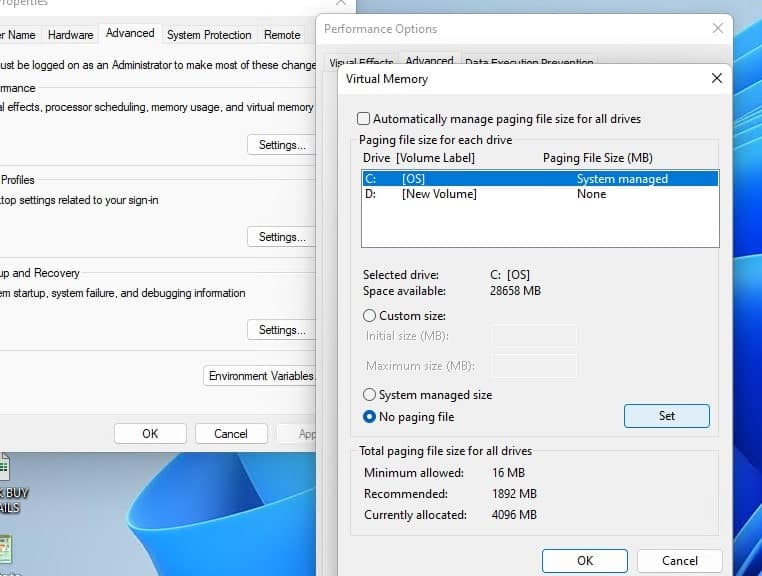 This should fix the problem for you, still need help follow the next method.
Install Quality & Feature Updates
Microsoft regularly releases Windows updates with new features and different bug fixes. May the latest cumulative update has a bug fix for this Windows 11 blue screen error, Let's check and install it.
Press the Start key and open the Settings app.
Click on "Windows Update" located on the left side panel.
Click on the "Check for updates" button, then click on the "Download" button, if new updates are available.
The software will reach out to the Microsoft servers and download the package, so be patient throughout the process.
Once done you need restart your computer to apply them.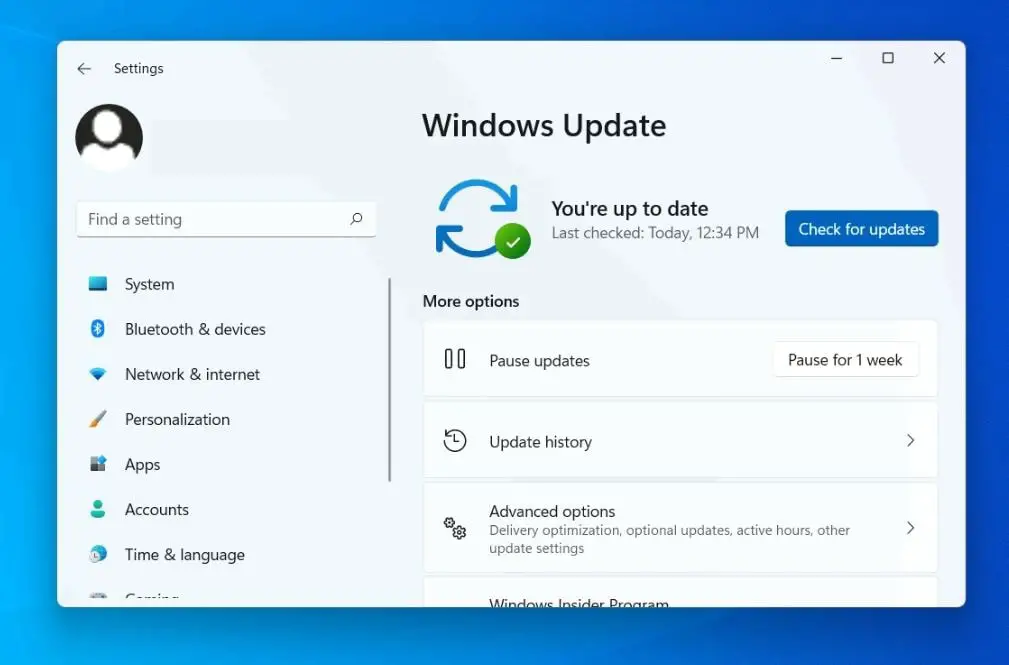 Troubleshoot Devices
Microsoft continued the build in troubleshoot feature in Windows 11 and you can use it to scan multiple devices. Open troubleshoot window and scan peripherals, network adapter, wireless adapter, audio chip, etc.
Press the Windows key + I to open the settings app, Go to "Troubleshoot" under the "System" menu.
Click on "Other troubleshooters" to continue.
Here Find a device and click on the "Run" button.
The troubleshoot window shows up on the screen and the diagnosis begins.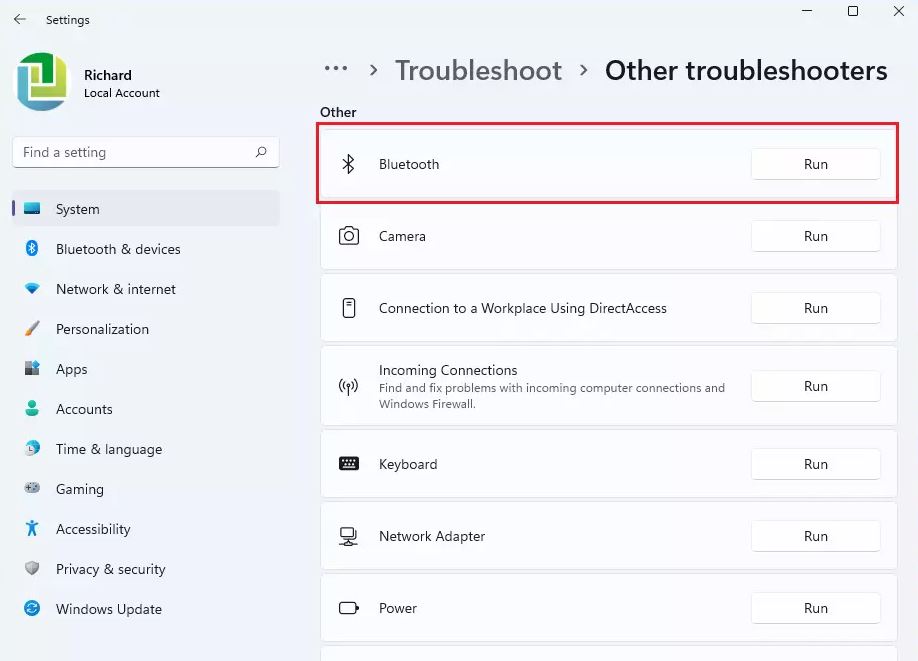 Scan all devices that I have mentioned above and find if they are working properly or not. Faulty drivers don't work efficiently and they create problems from time to time and the troubleshooter exposes it.
Modify Memory Settings
Here we try to change your memory dump setting as complete memory dump and uncheck the Automatically restart option for system failure to fix your problem.
Press Windows key + R, type sysdm.cpl and hit ok, and move to the Advanced tab,
Select Settings in Startup and Recovery box and Uncheck "Automatically restart".
Select "Complete memory dump" in the drop-down menu of Write debugging information. Then click OK.
Restart your computer and see if this way works.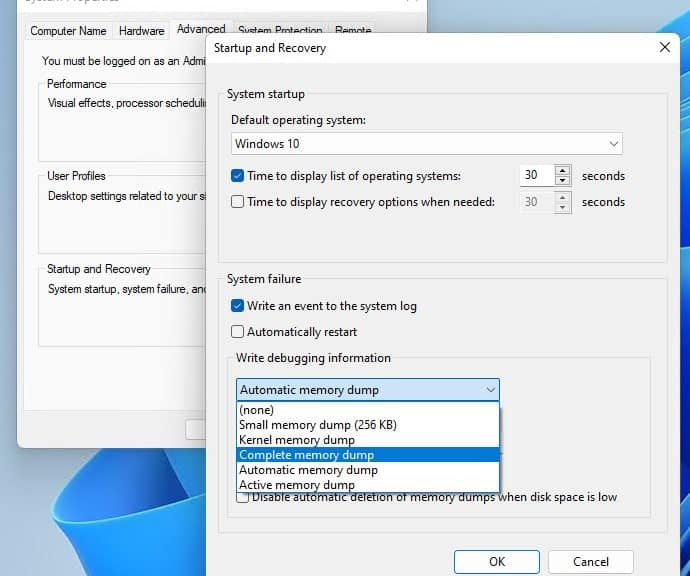 Remove and reinsert RAM
Another possible cause is that there could be a problem in your RAM due to power failure.
Turn off your computer, unplug all the power cords, and remove the battery.
Remove the RAM from your PC and reinsert it properly.
Restart your computer and see if your blue screen error is solved.
Also read: