If you are planning to get a new Windows 10 computer for yourself, then you should remember that there are two types of Microsoft software available in the market – Windows 10 Home and Windows 10 Pro. According to your requirements, you have to select the right operating system model for yourself. If you are getting a computer system for your basic home needs, then Windows 10 Home is fine for you, but when you are looking for a monstrous OS for corporate use, then never settle less than Windows 10 Pro. However, if you can't decide between both Windows 10 Home and Windows 10 Pro editions, then we will recommend you draw a comparison between both software types. For your convenience, we have already created one Comparison for you.
 Pro is for people to use at work, and Home is for personal machines. But what's the real difference? Let's take a look at Windows 10 Home vs Pro.
Compare Windows 10 Home vs. Pro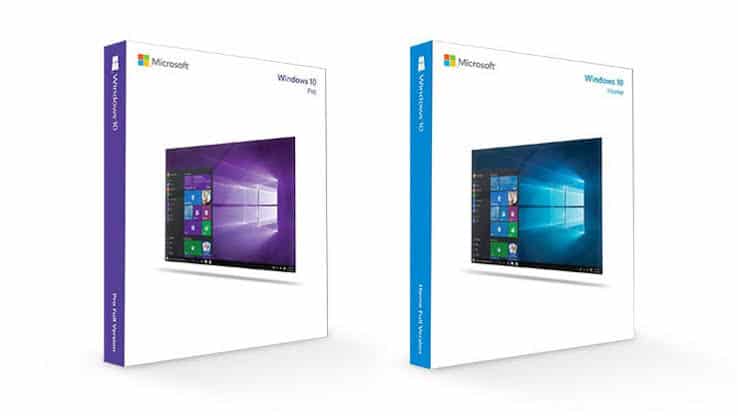 Windows 10 Home and Windows 10 Pro have a lot of features in common but only a few features such as BitLocker, Update for Business, Remote Desktop, and Assigned Access are supported by Windows 10 Pro only. Also, windows 10 pro is more secure and also allows the device to connect to a domain, which isn't possible with a Windows 10 Home device. Overall Windows 10 Pro offers more More Features than its Home counterpart, which is why it's more expensive.  Or we can say there's nothing Windows 10 Home can do that Pro can't. In fact, they're largely the same operating system.
Features of Windows 10 Home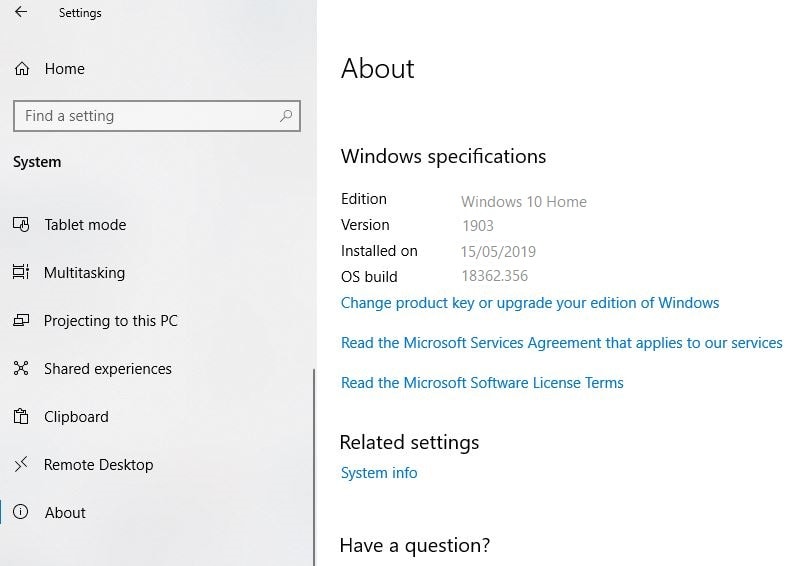 This operating system comes with a platter of incredible features which will make you highly productive, such as –
This OS has an improved clutter-free Start Menu.
It is powered by all the features of the popular Windows 8 features.
With this software, the user will get the full-fledged version of the digital voice assistant system Cortana which was earlier only available for Windows phones.
The new Battery Saver feature of the Windows 10 Home will make your system more energy efficient by reducing the background activities on the gadgets.
Home users have access to all the new Virtual Desktop and Snap assist options with up to four apps at the same time.
Moreover, you will be able to use the Continuum feature which helps you in quickly switch from desktop to tablet mode or vice versa.
Features of Windows 10 Pro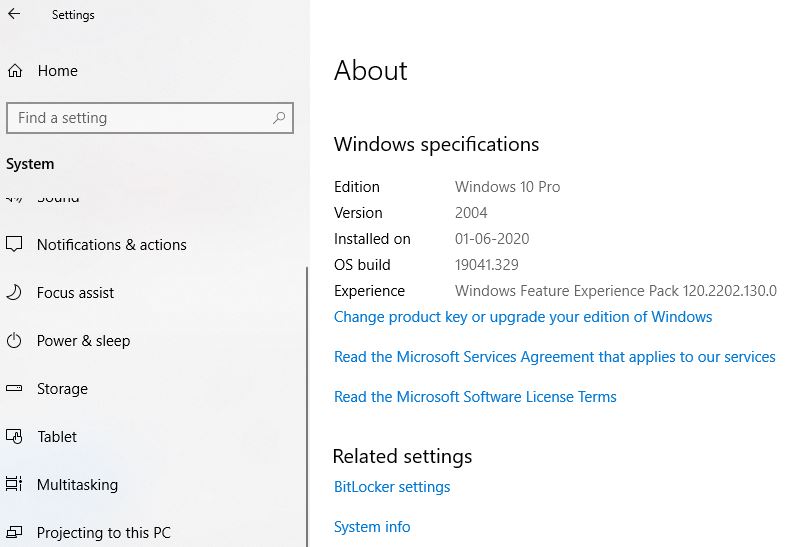 For office users, in addition to all the Home features, Windows 10 Pro has plenty of interesting features which will save lots of users time such as –
The Pro version has elegant connectivity and privacy features.
The advanced Assigned Access 8.1 offers users an extensive lock for user accounts to prevent them from using specific apps.
On the other hand, BitLocker is one of the most powerful disk encryption systems for Windows 10 Pro users which allows users to encrypt their external USB drives data for an extra layer of protection.
This software will present you with numerous seamless connectivity tools also.
Windows 10 Home and Pro can start Remote Desktop Connection sessions, but only PCs running Windows 10 Pro can be remotely controlled.
Virtualization is another benefit of Windows 10 Pro
Windows Group Policy feature is only limited to pro users only which allows administrators to limit what users can do using a centralized set of roles. This includes security elements like password complexity, and whether they can access network resources, or install applications.
Windows 10 Home vs pro differences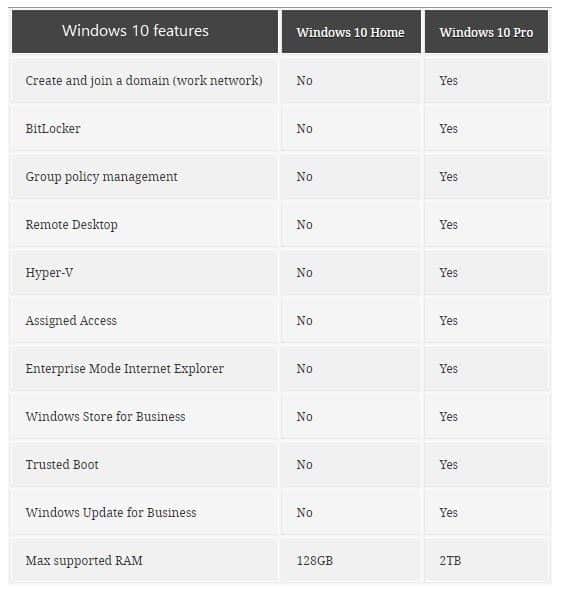 Well, both these software are part of the one family and has numerous similar features such as Cortana assistance, Windows App Store, Windows Ink, Windows Hello, and much more. But, apart from these few similarities, both operating system versions are entirely different from each other. As one is designed to perform basic functions whereas another is designed to handle some complex problems. Few components distinguish Home and Pro such as –
Windows 10 Pro is designed to perform highly scientific and mathematical operations that's why it has a hyper V system whereas Home doesn't contain any advanced features.
In the Pro version, extra care is given on security and privacy features that's why BitLocker is installed in it which will encrypt all the USB drives for additional safety. However, the Home version doesn't have the support of this encrypted security service.
If you are using Microsoft Windows 10 Pro, then you can easily get updated for the Microsoft Business services. But, for Home users, this up-gradation isn't possible.
Pro gives easy access to Remote Desktop so that users can quickly connect with their remotely working team. But, unfortunately, Windows 10 Home users can't get the benefit of Remote Desktop.
Assigned Access is yet another powerful security solution added by Microsoft to Windows 10 Pro for user account accessibility to limit the use of specific apps. However, Windows Home users don't have the privilege to use this security feature.
The Pro version has numerous security and protection features. Windows Information Protection is a very useful data protection software that is available on Windows 10 Pro only. WIP is a very interesting tool that protects against potential data leaks when inexperienced employees are handling the company's confidential data.
Pro users can use the mobile device management system which provides them an alternative method to manage processes using cloud-based management. And, Home users lack this feature.
Another advantage that Windows Pro users have over Home users is that they can find, manage and distribute apps to any Windows devices in bulk using the Microsoft Store for business.
There is numerous advanced update for business are introduced by Microsoft which can provide access to all the latest Microsoft technologies. But, these updates are only for Pro users.
Pro employees can use a single login across Windows 10, Office 365, and other Microsoft services, making logons and passwords easier to manage. However, this shared login works on PCs running on Windows 10 Pro only.
Only Windows 10 Pro support joining (or creating) a domain, which allows PCs to be added to a corporate network. With Windows 10 Home, you can't do this and you're pushed to use a Microsoft account rather than a local user account. This means any laptop or PC you want to use at work and access files on servers will almost certainly need to be running Windows 10 Pro.
It is clearly visible that Windows 10 Pro has some additional features than Windows 10 Home to make it more useful for business users. So, if you are trying to find a better Windows 10 version among both, then you will fail that's because both are equally useful software – it just depends upon the requirement of the users. You need to keep your priorities straight before selecting between Windows 10 Pro and Windows 10 Home. The final decision is just yours.
How to Upgrade Windows 10 Home to Windows 10 Pro
You can check your current windows 10 using winver command. Well if you are currently running Windows 10 home editor and
Press Windows + I keyboard shortcut to open Settings.

Pick Update & Security, then Click Activation.
Click Go to Store. You are now brought to the Store listing for Windows 10 Pro.
Also read: