Sometimes you may come to a situation where you cannot print some emails from the Windows 10 mail app. A number of users report Windows 10 Mail doesn't print their emails. There are multiple reasons that might cause this issue, running the store app troubleshooter or reinstall the Windows 10 Mail app probably helps fix the issue. Try printing from a different user profile and see if the problem is just with your profile. Also sometimes you need to update your printer drivers in order to fix this issue. Whatever the reason, Here are some quick solutions you may try to resolve the printer problem of Windows 10 Mail.
Unable to print emails from Windows 10 mail app
First of all check and make sure the printer is connected properly to your computer. Restart your PC and printer that refresh the device and clear temporary glitches that may prevent printing emails from the windows mail app.
One more thing you need to check and confirm the default printer is correct and Also make sure that you can print other documents without issue.
Few users report, Reset the Microsoft store cache help them fix such issue. To do this Press the Windows key + R, type wsreset.exe and click ok.
Check for updates
Check and install the latest windows updates from the Microsoft server. May the latest update have a bug fix for that problem that causes the mail App does not print emails.
Install the latest windows updates
Press the windows key + x and select settings,
Go to Update & security then windows update, and hit the check for updates button,
If new updates are pending there allow them to download and install on your device
Once done you need to reboot your PC to apply the changes.
To update the windows mail app
In some cases, this problem is due to an outdated version of the app. Go to the Windows Store and check for new updates for the Windows 10 Mail app.
Open the Microsoft store app on your computer,
Click on Library on the lower left, this will display the installed app list
Scroll down to locate Mail and Calendar, and click the "Update" button if there's one.
Or you can Get the updates button to check for available updates and update all to install all pending updates.
Reinstall the Windows 10 Mail app
The Windows 10 Mail app cannot be uninstalled as a system app as easily as other apps. However, it is possible through PowerShell.
Right Click on the Start menu and select Powershell (Admin). Here perform the command " Get-AppxPackage * windowscommunicationsapps * | Remove-AppxPackage "

After executing the command restart windows, open the Microsoft store and Download and install the Windows 10 Mail app from there.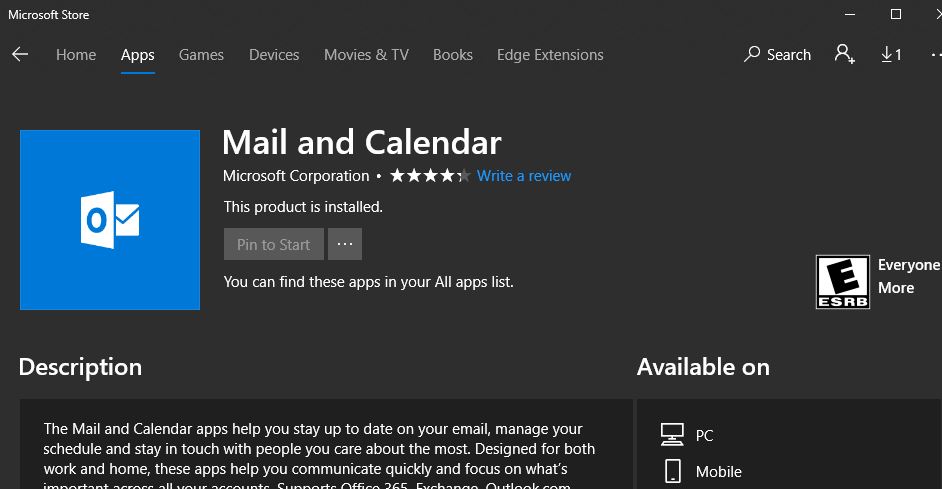 Use a different user account profile
Also, create a new user account by following the steps below and configure Windows 10 mail app and check it helps.
Open windows 10 settings using windows key + I
Go to accounts then Click on the entry "Family and other users".
Click on "Add someone else to this PC". then select I don't have this person's sign-in information.
Next click on Add a user without microsoft account and click next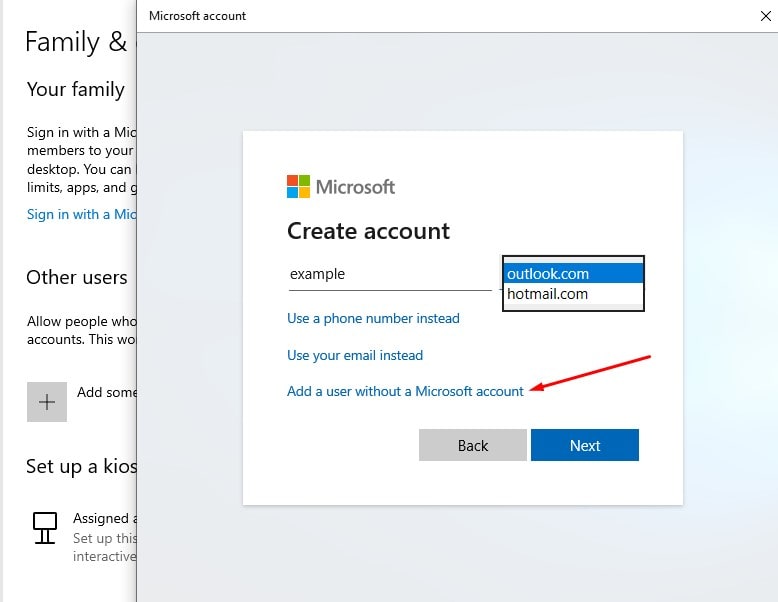 Enter a name and password. Your new account will be created.
Click on "Change Account Type" and select "local".
Restart your PC.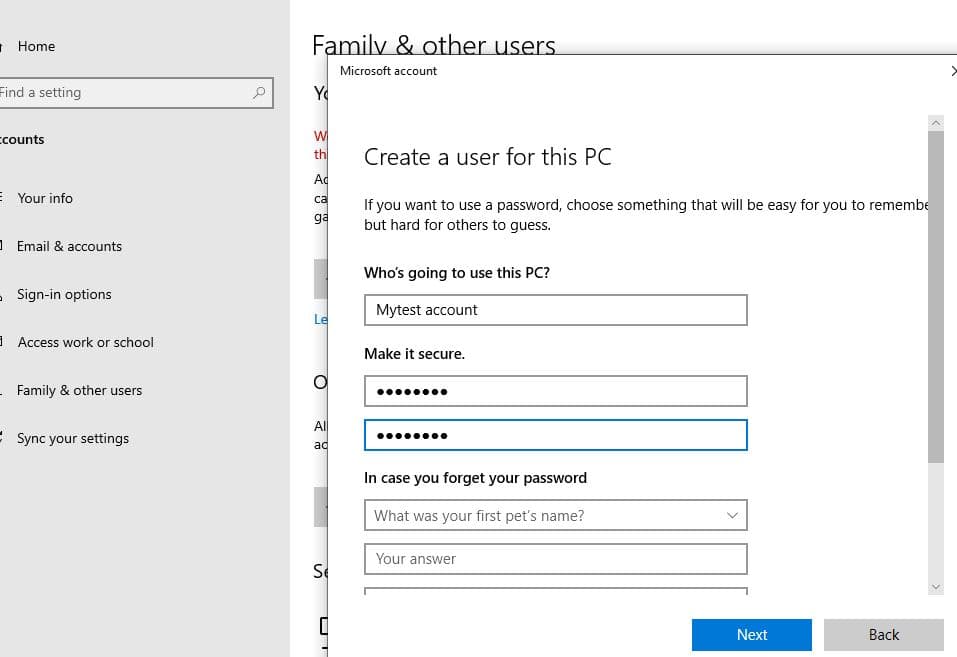 Log in with the new account and try to print an email. If this works, there is a problem with your old account.
Update your printer drivers
Also, updating the current printer driver is a good solution to fix this type of problem. To update the printer driver to the latest version:
Right-click on Start and select Device Manager
look for Printer devices Expand it, find your printer, right-click and select Update Driver software and follow the instructions.
Check if you can print successfully now.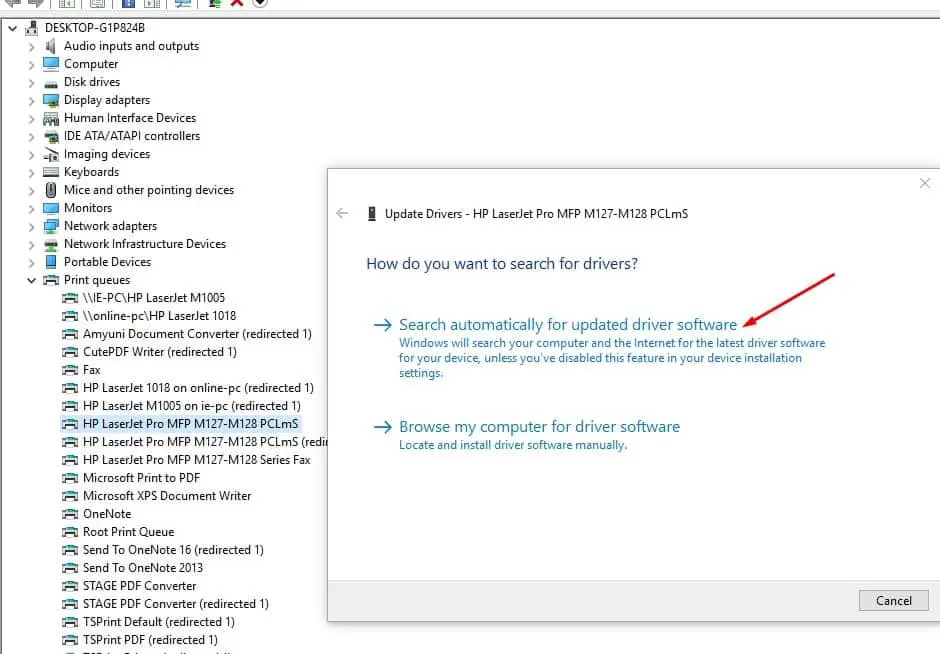 Reset the windows mail app
Sometimes problems with the windows mail app also cause different issues or denay print email contents. If all the above methods fail to fix the problem then reset the mail app helps fix such problems on windows 10.
Press the Windows key + X and select Apps and features, This will display all installed apps list,
Scroll down to locate and select mail and calendar, Now click on advanced options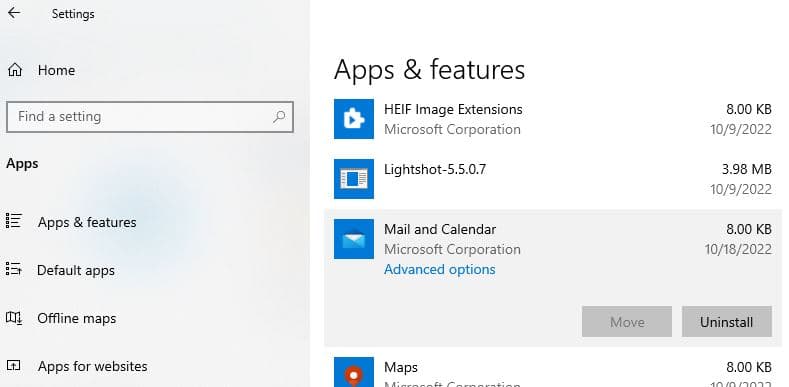 On the next screen, scroll down you will get the option to reset the windows mail app.
Click on the reset option, when the confirmation popup opens click reset again.
This will reset the app to its default settings, make it fresh new and the apps data will be deleted.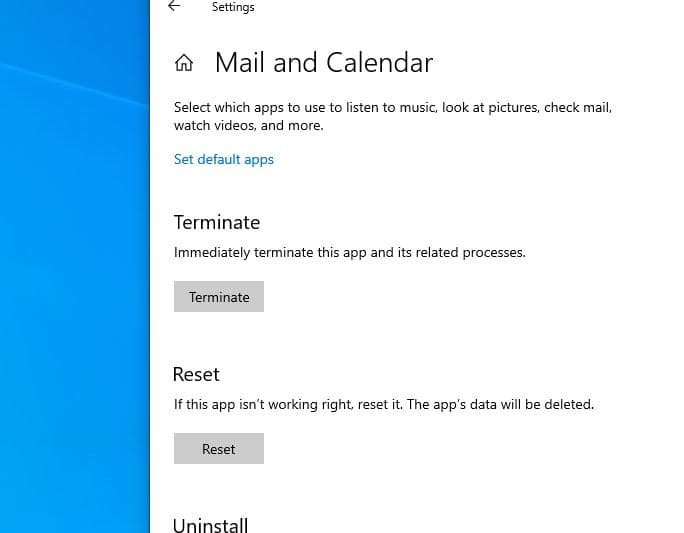 Now configure your mail account again and check if this time the mail app allows print emails on windows 10.
Run the Windows Troubleshooter
Sometimes running windows apps troubleshooters also detect and fix such issues with the mail app.
Press the Windows key + X and select settings,
Go to Update & security then troubleshoot and click on the additional troubleshooter's link
This will display all available troubleshooters list, scroll down to locate windows store apps and click on Run the troubleshooter.
Let the troubleshooter detect and fix the problems for you, once done reboot your PC and check if this helps fix the windows mail app not printing issue.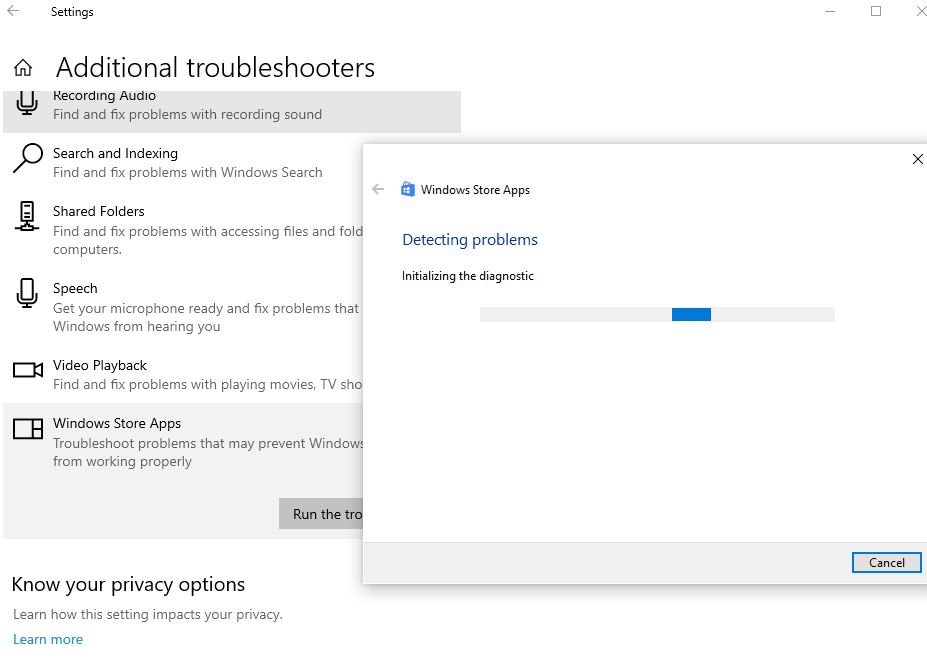 Also, Run the System file checker utility to check and make sure corrupted system files not causing the print job stuck.
If Nothing works, then you can use a third-party mail app, connect your Outlook account and take advantage of any printing features available.
Did these solutions help to fix the "Windows 10 Mail App does not print emails"? which option worked for you let us know on the comments below.
Also Read