Sometimes you may see an unprompted "Save a Theme" error message "windows can't find one of the files in this theme" on your Windows 10 computer. Even if you click yes or no the popup may reappear again. This error was generated by SettingSyncHost.exe (Host Process for Setting Synchronization) when the executable file SettingSyncHost.exe is unable to sync your theme across the machine. Again the problem with the active theme may also cause this error "Windows can't find one of the files in this theme" in windows 10.
Changing the currently active theme, Disable Custom screen saver, or Disable Theme syncing on your PC probably help fix the problem.
Change the active theme
Right-click on an empty spot on your desktop and click on Personalize
Or open settings using windows key + I, click Personalization
From the left-side menu, choose Themes and select an alternative theme from there
Alternately click Get more themes in Microsoft Store to download a new theme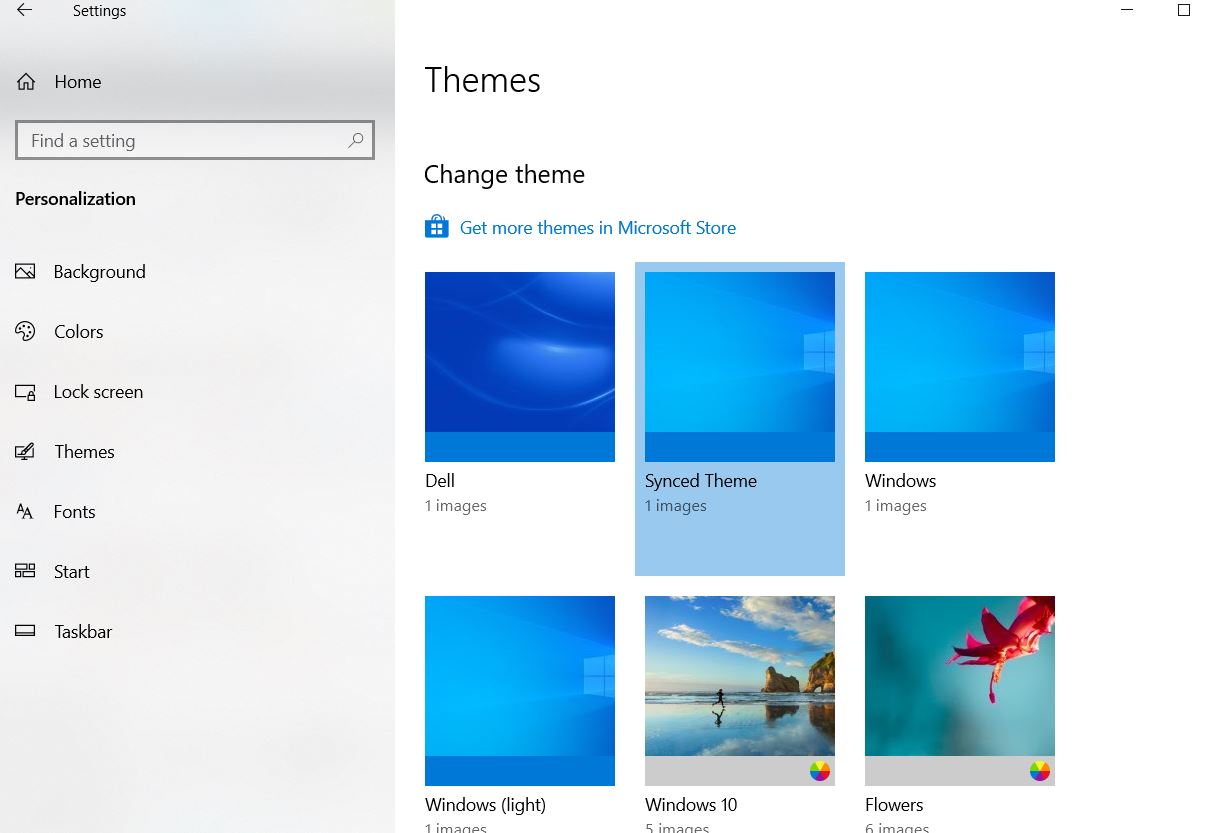 Now delete the problematic theme following the steps below.
Press Windows key + R, type %windir%\Resources\Themes and click ok,
This will open the directory where theme files are located,
Right-click on the problematic theme and select delete.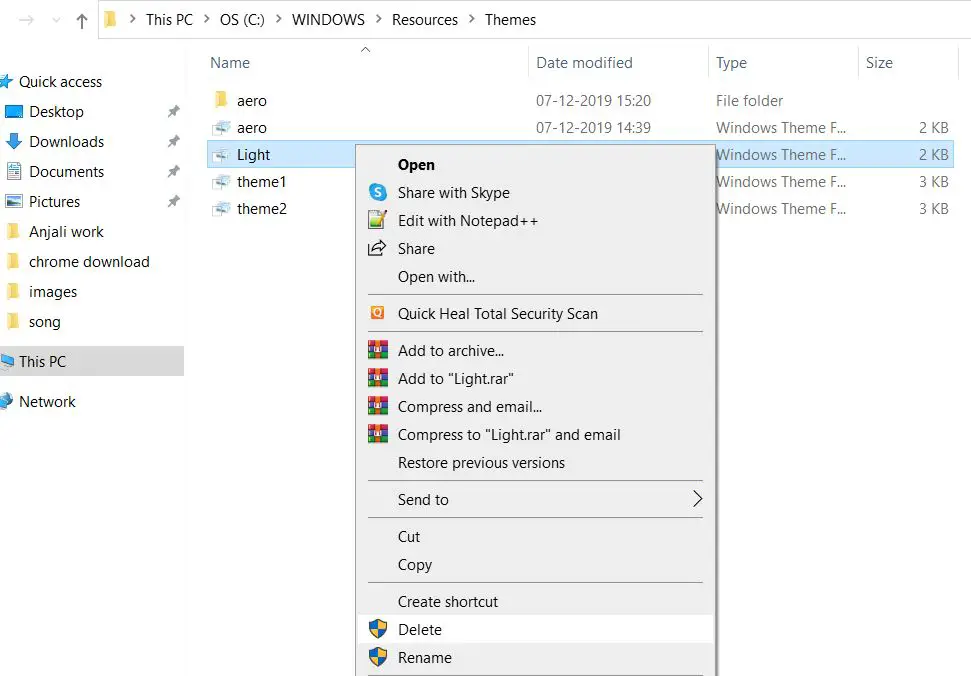 Turning off the theme synchronization
Turning off theme sync in Windows 10 will stop syncing the theme, thus, stop sending the Windows can't find one of the files in this theme error message. Let's disable Theme syncing following the steps below:
Click on the Start button and go to Settings
Click on Accounts then Sync your settings.
In the individual sync settings column, toggle off Themes.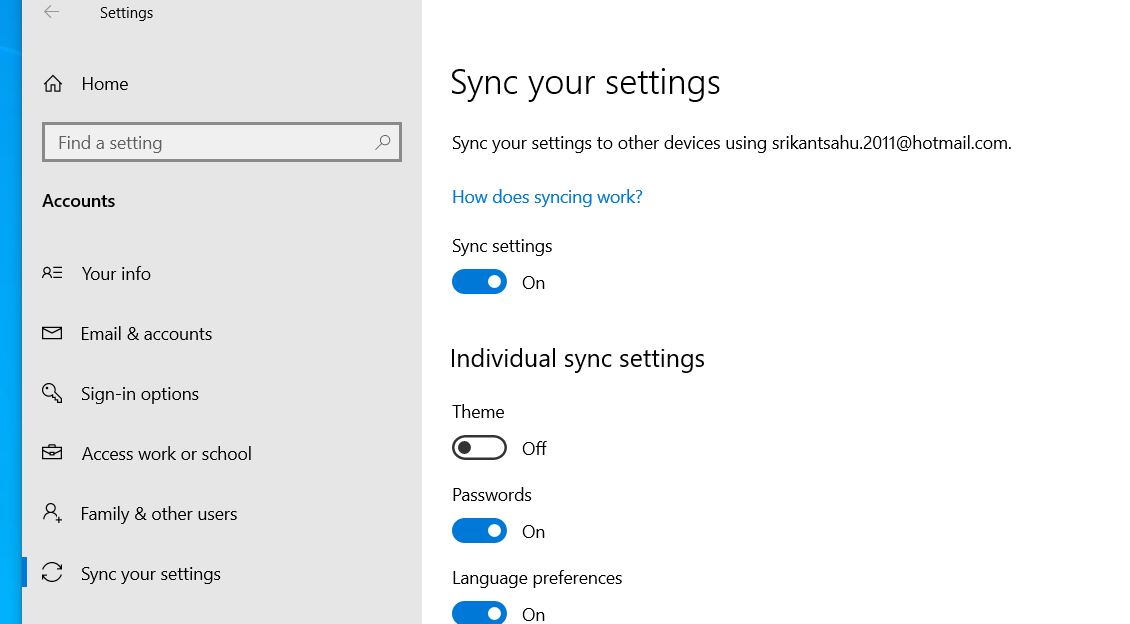 Disable the Custom Screensaver
Still, need help? try disable the Custom Screensaver following the steps below.
Press the Windows key + X select settings,
Click on Personalization and Lock screen in order.
Scroll down and click Screen Saver settings.
here from the drop-down menu, select None for the Screen saver.
Once you are done, click the Apply and then the OK button.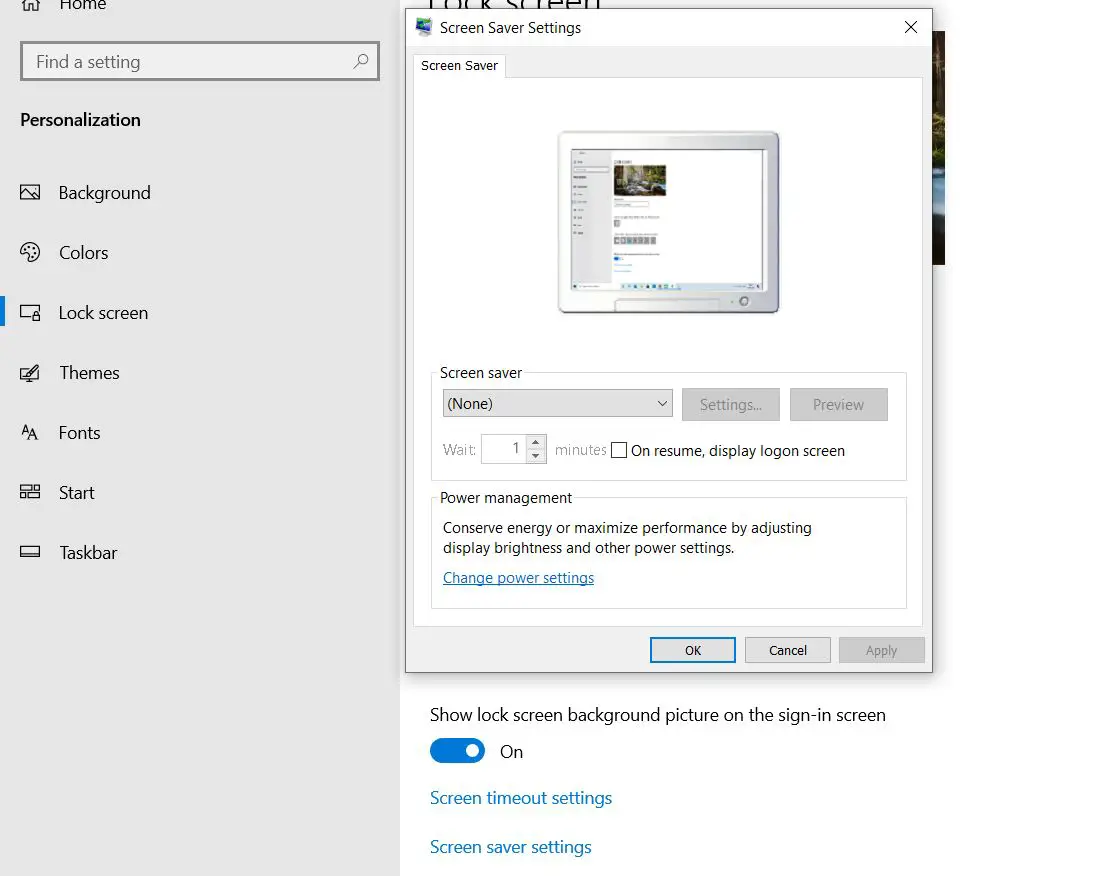 In addition, run windows DISM restore health command and System file checker utility that help fix the problem if corrupted missing system files causing the issue.
Also read