Did Ntoskrnl.exe Consumes a lot of Disk Space & CPU Resources? lets findout the reason behind the problem and solutions
Did you notice Windows 10 System freezes at startup, not responding to your clicks after the recent Windows 10 update? And checking on task manager there is a process named "ntoskrnl.exe" using almost 99% or 100% CPU or System resources. Here in this post, we discuss what is ntoskrnl.exe? Why it's causing huge system resources and some solutions to fix Ntoskrnl.exe High CPU usage on Windows 10 Version 22H2. Lets Start:
What is ntoskrnl.exe?
Ntoskrnl.exe (Windows NT operating system kernel) is a fundamental part of the system or a basic part of the operating system which takes care of some important services like process management, memory management, and hardware virtualization. Also, this executable file involves memory manager, cache manager, the executive, security reference monitor, kernel, moreover, Task Scheduler.
Ntoskrnl.exe High CPU usage
There are various reasons that can cause Ntoskrnl.exe High CPU usages such as Update Bugs, Virus malware Infection, Outdated Incompatible Device drivers or Applications, corrupted system files Any Windows Service Stuck in the Background etc. Whatever the reason, here are some solutions you may apply to fix Ntoskrnl.exe High CPU usage on Windows 10.
First of all, Install a good antivirus application with the latest updates, and perform a full system scan to check and make sure virus/malware infection not causing Ntoskrnl.exe High CPU usage on Windows 10.
Also Run free System optimizers like Ccleaner Clear system junk, cache, memory Dump, Temp files etc which help to improve system performance.
Disable Runtime Broker: 
Open the Settings app and go to System.
Inside system window, locate Notifications & Actions
uncheck "Show me tips about Windows."
Disable Sysmain (previously known as Superfetch):
Press Windows Key + R, type services.msc and ok
Here Locate sysmain service
Right-click on syamainand select properties.
Set the Startup type to Disabled.
And click the Stop button to stop the service.
Lastly, click Apply and OK to save changes.
Do the same with Background Intelligent Transfer Service (BITS).
Now restart the PC to bring it back to normal and fix high CPU usage.
Check Incompatible Programs
Some users say that this only happens when they use certain programs. Especially when they have antivirus software running in the background. The antivirus software might have some conflicts with certain programs. The next time you ever encounter this situation, try to pay extra attention to see if you can find the program that is messing with your system. If such a program can be located, try to reinstall it or uninstall it completely.
Disable startup programs
Again Disabling the unnecessary Startup programs is a very helpful solution to fix the High System Resource usage (ntoskrnl.exe High CPU Usage) problem on Windows 10.
To disable Startup programs Open Task Manager
Then move to the "Startup" tab
you will see a list of programs that run at startup.
Right-click on the applications that you don't want to run at startup and select "Disable".
Adjust your Windows 10 for the best performance
Right-click on the "Computer" icon and select "Properties"
Select "Advanced System settings"
Go to the "System properties" Select "Settings"
Choose "Adjust for best performance" and "Apply".
Click "OK" and Restart your computer.
Update your drivers
Again incompatible disk drivers (especially graphics and network drivers) might be the first bet for high system resource usage or 100% CPU usage on windows 10. Its recommended to check and update your drivers:
Hold the Windows Key and Press R. type hdwwiz.cpl and Click OK
Go to the Drivers tab and click on "Update Drivers"
Select the automatic option to find and install updated drivers from the internet
Restart your PC
Run DISM and SFC utility
Also sometimes corrupted system files cause different problems on the Windows computer. Especially After a recent window upgrade if windows system files get corrupted you may face Startup errors High System resource usage etc. We recommend to Run the System file checker Tool Which scans and Restores the missing Corrupted system.
To do this open command prompt as administrator
Then type sfc /scannow and hit the enter key.
This will scan for missing system files
if found any SFC utility will restore them from a special folder located on %WinDir%\System32\dllcache.
Wait until 100% complete the process after that restart windows.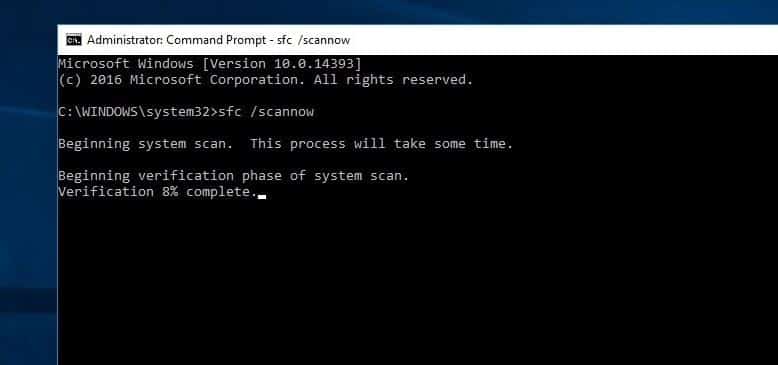 If SFC scan results found corrupted system files but are unable to repair them then run the DISM Command Which Repairs the system image and allows sfc to Do its job.
Tweak Windows registry editor
Press Windows + R, type regedit and hit the enter key to open the windows registry editor.
First backup the registry database and navigate to the following key
 HKEY_LOCAL_MACHINE\SYSTEM\CurrentControlSet\Control\Session Manager\Memory Management,
Look for 'ClearPageFileAtShutDown', do double-click on this once found and then change the value data to 1.
Now navigate to HKEY_LOCAL_MACHINE\SYSTEM\CurrentControlSet\Control\Session Manager\Memory Management\PrefetchParameters. Here you must have Enable Prefetcher value 2 or 3 change to 0. That's all now close the registry editor and Restart the Device. I am sure there is no more high CPU usage by Ntoskrnl.exe on windows 10.
Did these tips help to fix "Ntoskrnl.exe High CPU usage on Windows 10 Version 22H2"? Let us know on the comments below, Also read:
Solved : Feature Update to Windows 10 Version 21h2 failed to install