This blue screen error on windows 10 can occur because of the size of the Hibernate file, and Increasing the size of the hyberfil.sys (Hibernate) file likely help you get rid of this.
Does Windows 10 Laptop Suddenly restart with Blue Screen Error? Some others after installing the latest Windows update, Update the Display Driver or upgrade to the latest Windows 10 Version 22H2 system frequently restart with INTERNAL_POWER_ERROR BSOD. As a number of users report on (the Microsoft forum, and Reddit ) System frequently restarts with internal power error blue screen.
Issue: Windows 10 INTERNAL_POWER_ERROR BSOD

just installed windows 10. As sign in the desktop screen appears for few seconds then, blue screen appears with the message "Your PC ran into problem and needs to restart. We're just collecting some error info, and then we'll restart for you.

If you'd like to know more you can search online later for this error: Internal_power_error"
There are various reasons that can cause Windows 10 Blue Screen Error But outdated or incompatible video card drivers (Especially AMD graphics driver and AMD Catalyst Control Center. ) on your PC is the most common reason behind this Internal_power_error BSOD error. And the most useful way is to try your best to find out suitable display drivers, either updating it or rolling back it for Windows 10.
Fix Windows 10 internal power error blue Screen
You can easily fix this blue screen error Internal Power Error Code on Windows 10
Boot your PC into Safe mode and Remove Display Drivers and reboot your PC and install the Latest VGA drivers.
Disable any Antivirus program or Windows firewall you may have for temporary purposes.
Run sfc /scannow and DISM /Online /Cleanup-Image /RestoreHealth commands that clear corrupted system files that is probably the solution for you.
Disable Fast Startup using the command powercfg -h off and reboot your PC
Whenever you face any BSOD error on your Windows 10 PC, we recommend first removing all external devices connected to your PC (such as a printer, scanner, external HDD etc) and Start windows normally which mostly fixes the BSOD if device compatibility or Driver conflict causing the issue.
Note: As users report due to this Internal_power_error BSOD windows frequently Restart and didn't allow to perform any troubleshooting steps. That causes you to need to Boot into safe mode from advanced options So that windows start with minimum system requirements and allow to perform troubleshooting steps. Otherwise, you can directly perform the Steps below (update/reinstall the Display driver) to get rid of this BSOD error.
Boot into Safe mode
You can use the Installation media to boot the computer in Safe mode. Follow the steps: ( If you don't have a Bootable USB/DVD then create one from here.)
Once selecting your language, time and keyboard settings, click Next to load the next window, then click on the Repair your computer link on the bottom left corner of the window.
You should then be presented with a Choose an Option screen, with Troubleshoot as an option to select.
In the Troubleshoot screen, select Advanced options.
Select Startup settings
Click Restart, and press 5 to select Safe mode with networking.  ( where we need the internet connection for Driver update purposes)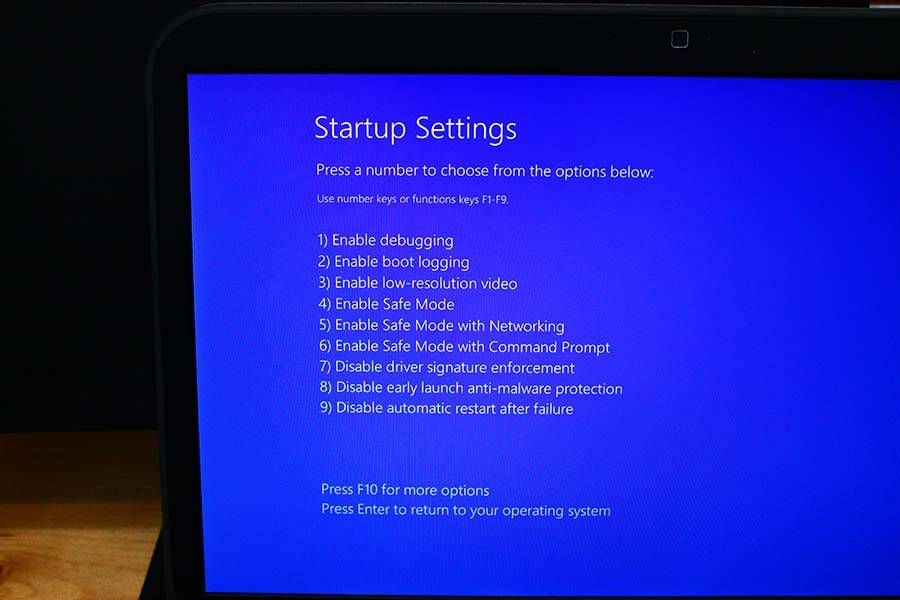 Having difficulty here check different ways to boot into safe mode on Windows 10 and 8.1.
Update display Driver
At the very beginning, if you have just upgraded to Windows 10 latest version or from Windows 7, it is likely you need to download the updated graphics card drivers for your PC, such as AMD or NVIDIA drivers. you can use a different PC for download purposes and copy the latest driver to the problematic PC.
Ensure that your drivers are up to date to get rid of the BSOD INTERNAL POWER ERROR.
Now When windows start in safe mode Press Windows + R, type devmgmt.msc and ok to open Device Manager.
Then expand Display adapters and right-click the installed display driver ( Graphics driver ) and select update driver software.
Note: Here your display driver may be Intel, AMD driver or NVIDIA GeForce driver.
Choose to Search automatically for the updated driver software. And let windows to automatically download and install the latest display driver for you.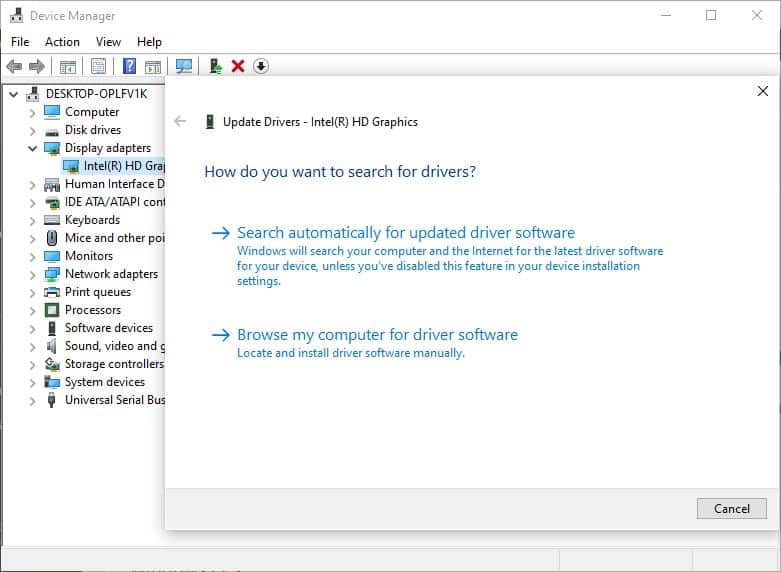 Reinstall the Video Card Driver
If windows didn't find any updated driver, Simply Again open Device manager, Expand Display driver, Right-click on the installed graphics driver and select uninstall. Click ok to confirm of Driver uninstallation. Restart windows and on the next login install the latest display (Graphics driver) downloaded from the manufacturer's website. Again Restart windows and check system started normally.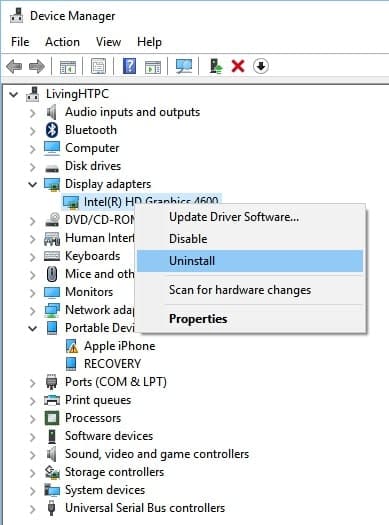 Disable Fast Startup
Update the Incompatible/Outdated Display driver mostly fix windows INTERNAL_POWER_ERROR BSOD error. But if due to any reason your System still restarts with Blue Screen Error, Then Disabling the Fast startup Feature do the Task for you.
Press the Windows key + R, type powercfg.cpl and click ok to open power options,
Click on Choose what the power plans do then Change settings that are currently unavailable
Finally uncheck Fast startup (recommended option) under Shutdown settings.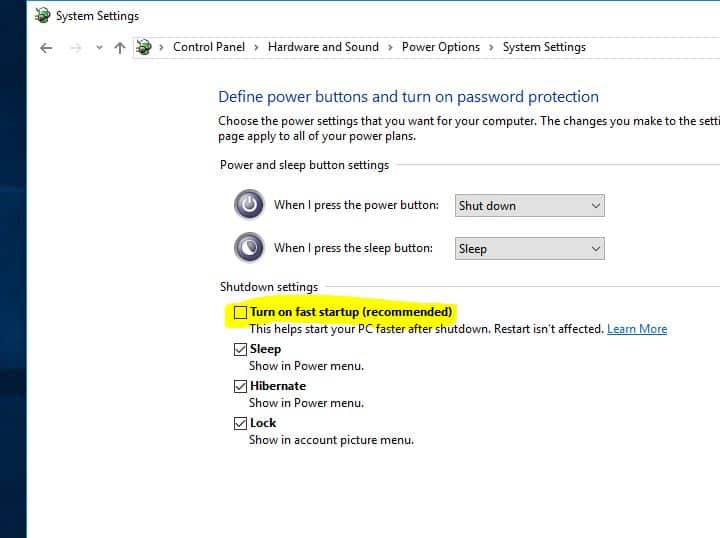 Run DISM and System File Checker
Again if the problem started after the recent windows 10 version 22H2 upgrade there is chance system files get corrupted, and missing while the upgrade process which causes this Internal Power BSOD Error.
Windows 10 built-in tools, like SFC, can help you with the blue screen INTERNAL POWER ERROR.
We recommend open the command prompt as administrator,
Run the DISM command "dism /online /cleanup-image /restorehealth" and wait until 100% complete the scanning process.
After that Check For Corrupted System files using the command sfc /scannow.
which scans and restores missing system files from a compressed folder located on  %WinDir%\System32\dllcache.
Restart windows After 100% complete the scanning process
This will most probably fix the BSOD if corrupted system files cause this INTERNAL_POWER_ERROR BSOD error.
Increase the size of the Hibernation file
Small size of the hibernation file is another common reason behind this blue screen error, users report  Increase the size of the Hibernation file helps them get rid of this blue screen error.
Increasing the size of the hyberfil.sys (Hibernate) file will most likely help you resolve the issue,
Open command prompt as administrator,
Run command powercfg /hibernate /size 100
The default size is 40% in Windows 10, and after running this command, it will be increased to 100%
Uninstall recently installed Software
If this problem started after installing new third-party software, app or game it might be compatibility issue causes windows 10 blue screen error. Let's uninstall the recently installed software or Game from your PC that probably fixes the blue screen error.
Press the Windows key + I to Open Settings
Navigate System then  Apps & features.
Select Sort by name and change it to by install date.
Change it to the recently installed app you want to remove, and then select Uninstall.
Did the above solutions help to fix windows 10 Internal Power Error BSOD? Let us know which option worked for you.
Also read: