Windows 10 is a revolutionary software introduced by Microsoft in the legacy of the Windows NT family. It is a next-generation operating system introduced by Microsoft after its Windows 8.1 success. Microsoft Windows 10 operating system has so much new to offer that it is really hard to compress everything in one post, but for our loyal readers, we will try to do that.
Microsoft Windows 10
Microsoft introduced a new Windows 10 on 15 July 2015, but this software was available to users on 29 July 2015. This software has been one of the most talked-about Microsoft updates that's because with this updated Windows system they have changed their old method of introducing a new Windows system after some time. Now, Microsoft will offer the new updates in the Microsoft Update Window just like the other operating systems such as iOS and Android. That means Microsoft users don't have to fully reinstall their Windows system every time a new update is made, they just need to download updates available in their computer system.
For their users, Microsoft has designed two interesting updates that their users can download from their update window. The first update is released after six months in which major features are included and removed from the software. It is an update where new interfaces, features, and functions are included in the software. In short, it is like the launch of a new Windows every six months.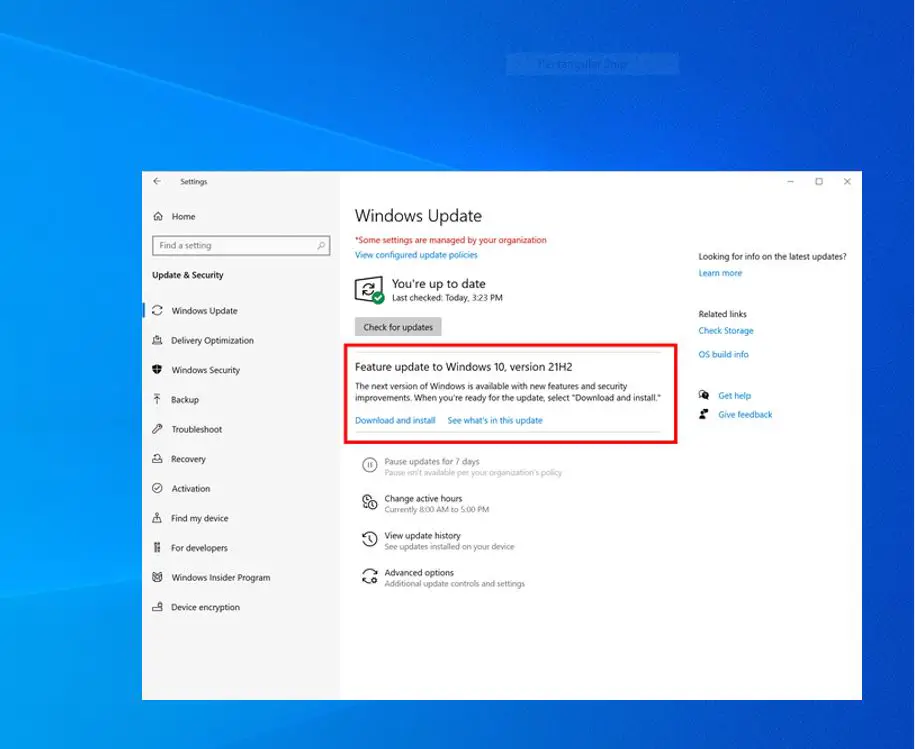 In Windows 10, Microsoft has given special attention to security and safety features. That's why in their second update, they provide security and bug fixes for the entire system regularly twice or once a month. Microsoft has dedicated the Second Tuesday of every month as a patch fix Tuesday where they offer security updates. Microsoft is pretty serious about security features, that's why they don't wait up until every Tuesday to update the security bugs for you, if they find any bug which needs to be fixed immediately, then they can provide you with update instantly.
Because of these two features windows, 10 has been trending a lot and gaining lots of popularity among its users.
Windows 10 Versions so far
Every six months, Microsoft regularly releases new feature update with a number of new feature improvements here the Windows 10 versions introduced so far.
Windows 10 version 1507 (Initial Release) 
This is the initial version of the new operating system, which Microsoft released in July 2015 with Built-in Cortana voice-responsive digital assistant, New Microsoft edge, Fast startup, Rich software and device ecosystem, Free upgrade, Familiar interface with the Start menu, Better gaming features, Included music, news, and video apps and more.
Windows 10 version 1511 (November Update) 
This is the first major update for the latest Windows 10, which the company released in November 2015. This version is also known as the Windows 10 November Update.
Windows 10 version 1607 (Anniversary Update)  
The second major update for Windows 10, Microsoft released on August 2, 2016. This update is also known as the Windows 10 Anniversary Update and the company decided to keep the "1607" version number.
Windows 10 version 1703 (Creators Update)  
Microsoft has released the third major update for the OS, Windows 10 Creators Update. And even though it's available starting April 11, 2017, Microsoft has decided to refer this version as "1703".
Windows 10 version 1709 (Fall Creators Update) 
The second major update for the year 2017 and the fourth major release called Windows 10 Fall Creators Update was available on October 17, 2017, it's still referred as version "1709" indicating the year and month when the update was completed.
Windows 10 version 1803 (April 2018 Update) 
Windows 10 April 2018 Update (version 1803) is the fifth major release and the first update out of two rolling out in 2018 available starting April 30, 2018.
Windows 10 version 1809 (October 2018 Update)
Windows 10 October 2018 Update (version 1809) is the sixth major release and the second semi-annual update available starting October 2, 2018.
Windows 10 version 1903 (May 2019 Update)  
Windows 10 May 2019 Update (version 1903) is the seventh major release and the first semi-annual update available starting April 8, 2019.
Windows 10 version 1909 (November 2019 update)
This time Microsoft has decided to release this update as an optional update that shares core files of version 1903 and focuses on fixing bugs, improving performance, and introducing minor new features to the existing Windows 10 May 2019 Update already available.
Windows 10 version 2004 (May 2020 Update)  
Windows 10 May 2020 Update (version 2004) is the eighth major release and the first semi-annual update available starting May 27, 2020, that includes a new Cortana app, Cloud Reset, Windows Subsystem for Linux 2, improvements to Windows Search, and
Windows 10 version 20H2 (October 2020 Update)  
Windows 10 version 20H2 was officially released on 20/10/2020 with Redesigned Start Menu, new more touch-friendly taskbar, the ability to adjust the refresh rate for a display, Chromium-based Microsoft Edge as the default browser and more. Microsoft says this update comes with a lot of improvements that should improve the overall user experience
Windows 10 version 21H2 (October 2021 Update)  
Officially released on 17 November 2021, windows 10 version 21H2 is being rolled out as an enablement package for Windows 10 2004, Windows 10 20H2, and Windows 10 21H1, allowing these versions to quickly update the new feature update. Its a small feature update released by Microsoft, with only a few new features and improvements.
Windows 10 2022 update version 22H2 
Officially released on 18 October 2022 and being rolled out as an enablement package for existing windows 10 users. This is a maintenance update for Windows 10 that doesn't bring any new features only focuses on bug fix and security enhancement.
Microsoft says this update comes with a lot of improvements that should improve the overall user experience.
Windows 10 Features
Microsoft is constantly changing the features of Windows 10 to make it more user-friendly and efficient. Every new update comes with new features and functions. But, the most interesting and interactive features of Windows 10 are –
Windows 10 Start Menu
 A new iteration of the Start menu is used on the Windows 10 desktop, with a list of places and other options on the left side, and tiles representing applications on the right. Start Menu can be easily resized by you according to your convenience as by default is available in Tablet mode, but you can easily adjust that.
Task View Display
 It is a new virtual task mode that is installed in Windows 10 desktop which enables you to easily navigate between different task windows and create an easy workflow. Now, it became very easy for you to move from one window to another in these windows 10.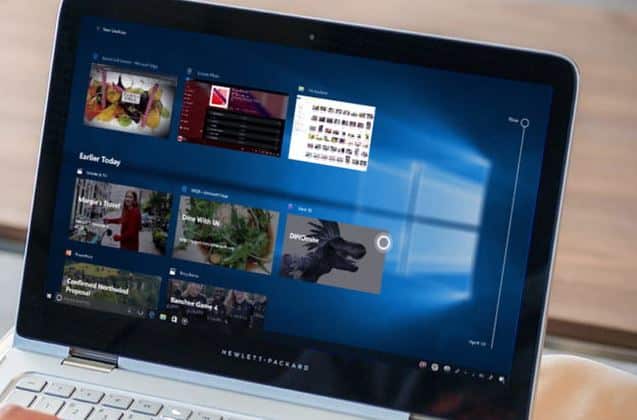 Universal App
Earlier, the universal app can be viewed in full-screen mode only. But, thanks to the new Windows 10, now you can view the universal app screen in multiple variations just like other apps in it.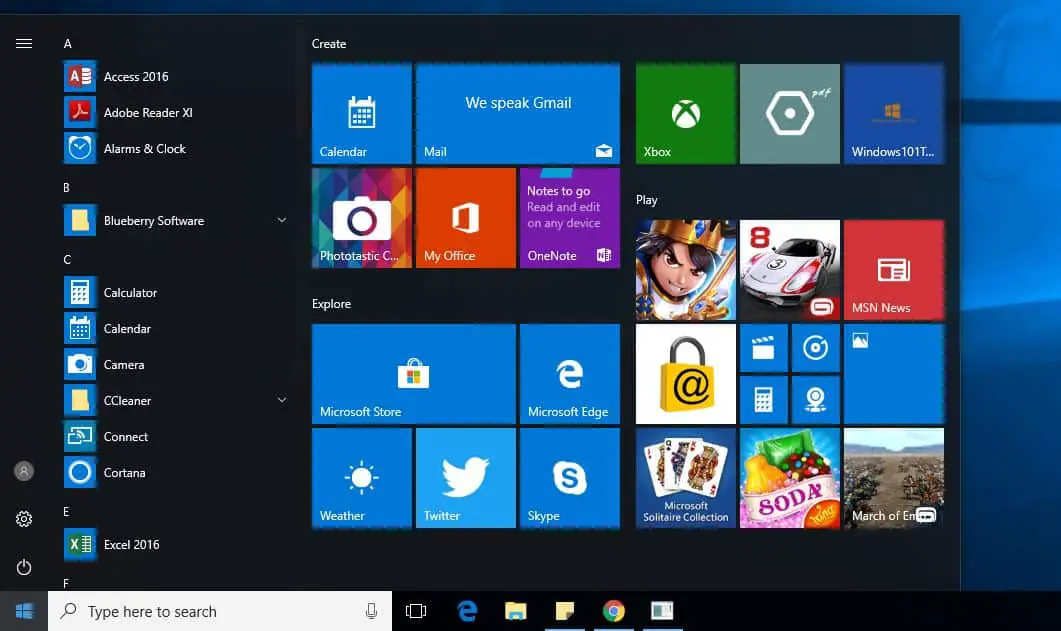 Snap Assistant
 Now, you can easily quadrant the windows of your programs by dragging them to the corner of your screen. When a window is snapped to one side of the screen, then Task View appears and the user is prompted to choose a second window to fill the unused side of the screen. This feature of Windows 10 is known as snap assist and it is one of the most talked-about features of the software as well. In the new Windows 10, the Windows system has also been changed.
Action Center
 By replacing the old charms feature, a new action Centre is introduced in Windows 10 which can be easily accessed from the notification area or can be easily dragged from the left corner. The main function of the feature is to show notifications and toggles.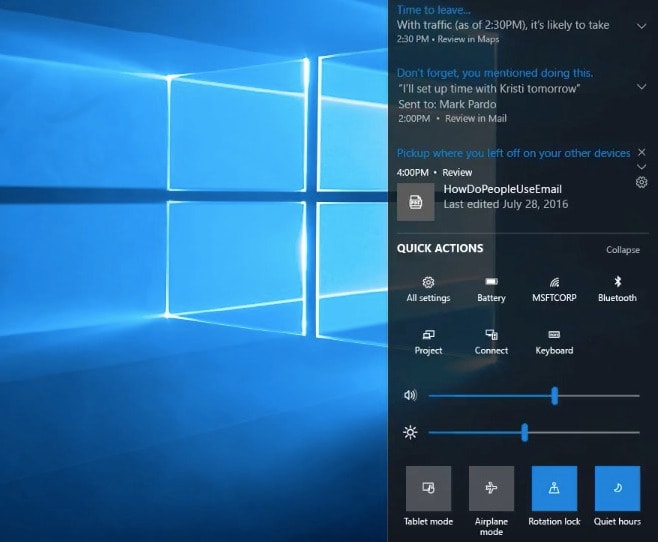 These are just a few features that are a prominent part of windows 10, however, with every new system update which Microsoft trees of their every six months, you can expect new features and functions in Windows 10.
What's new latest Windows 10 version 22H2
Recently, Microsoft Windows 10 has been upgraded by the company in 22H2. There are few new features added to the platform to make the user experience more robust.  If you are already running Windows 10 on your PC you can easily upgrade to the latest Windows 10 2022 Update for free.
Open the Settings app, followed by Update & Security
you will see "Feature Update to Windows 10, version 22H2."
you need to click the Download and Install link to start the process.
If still Windows 10 22H2 update not available for you here follow this guide to get Windows 10 2022 update right way.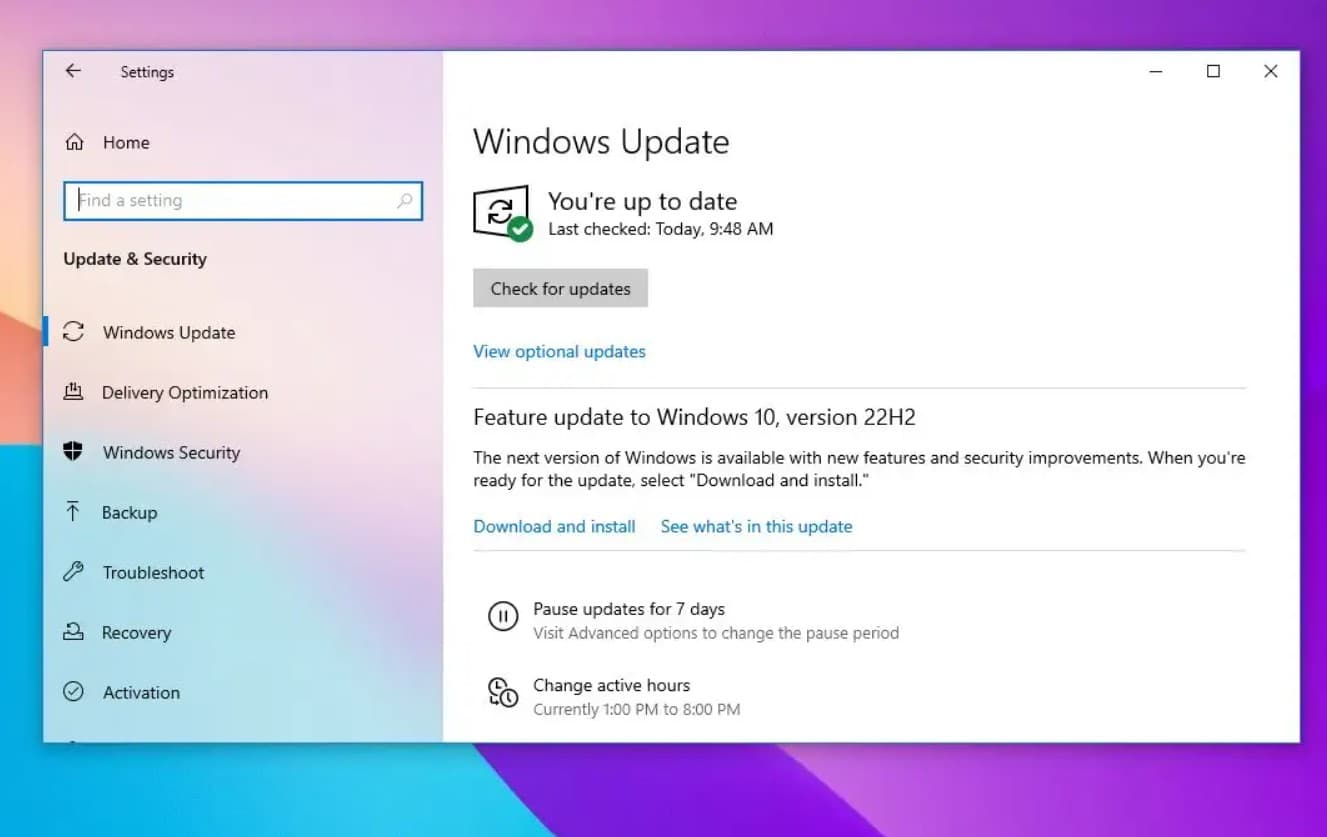 Here are some of the new interesting features introduced in the latest Windows 10 22H2 update.
The option to receive important notifications when focus assist is on. Focus assist is like a do not disturb mode that hides notifications.
Restoring functionality for Windows Autopilot deployment scenarios that are affected by the security mitigation for hardware reuse.
​Windows 10 22H2 Home and Pro editions will receive 18 months of servicing, while Enterprise and Education editions will be serviced for 30 months.
Microsoft Windows 10 operating system has become more secure, robust, reliable and efficient after the addition of new features and improvements in the last few years. There are plenty of dynamic features incorporated in Windows which will reduce your frustration level and saves your time. Design improvement is one of the most demanded and vital improvements made by Microsoft. Well, there's always room for improvement, but overall new Microsoft Windows 10 is a progressive step taken by the company to improve the efficiency of its platform even more.
Also read: