After the Windows 11 upgrade system crashes with a Blue screen error. Or sometimes you may experience Memory Management error while doing a normal task on your computer or while playing your favorite game on Windows 11. Memory Management is a function that controls and manages memory usage in your computer. It works to assign blocks to various applications or processes to optimize the overall system performance.
And windows 11 Memory management error usually occurs when the operating system encounters problem with memory allocation. Faulty Memory modules, Corrupted System Files, and Outdated or Incompatible Device Drivers are some common reasons behind this blue screen error on Windows 11. Here this article explores the exact solutions to resolve the Memory Management BSoD error on Windows 11.
Memory management blue screen Windows 11
Windows memory management tracks every memory location on your system, and it is responsible for controlling how memory is utilized by applications, processes, and the operating system itself.
The Memory Management error is directly associated with RAM and If your computer restarts with Blue screen error it may be due to a faulty or improperly connected RAM module.
Again hardware compatibility problems also can trigger such blue screen error on Windows 11. Corrupted system files or Outdated or corrupt drivers are other common reasons behind the MEMORY_MANAGEMENT error on Windows 11.
Start Windows 11 in Safe Mode
Sometimes you can resolve the error with a basic restart, Lets disconnect all external devices and reboot your computer. But if the system restarts frequently you need to start your computer in safe mode and apply the solutions listed below.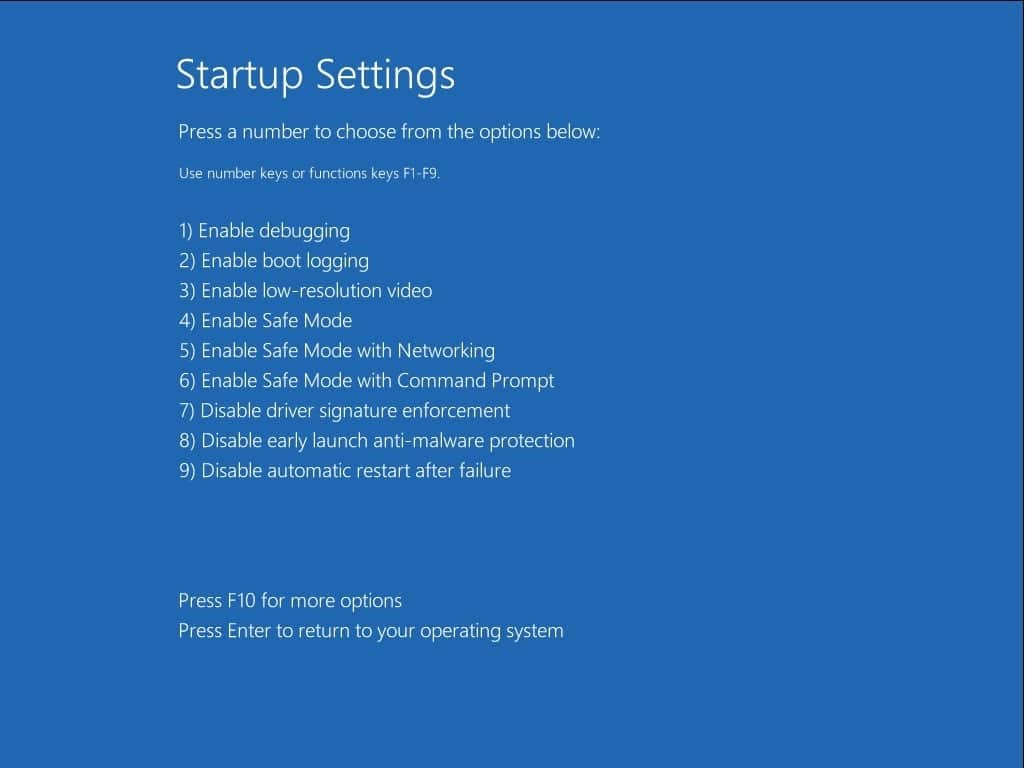 Run memory diagnose tool
As the name suggests, memory management error relates to the computer's memory module and that can be a physical problem with the RAM installed, too. Run the built-in Windows Memory Diagnostic Tool that detects and helps discover if this is the root of the problem.
Press Windows key + R, type mdsched.exe and click ok,
This will open the Windows Memory Diagnostics tool,
Click on Restart now and check for problems (recommended).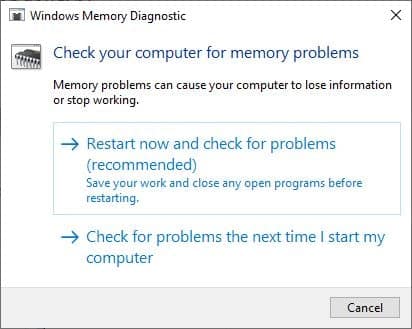 When Windows restarts, Let the tool run it will tell you if there is something wrong with your memory. If there is, then you'll have to either replace the RAM yourself or send back your computer if it's under warranty.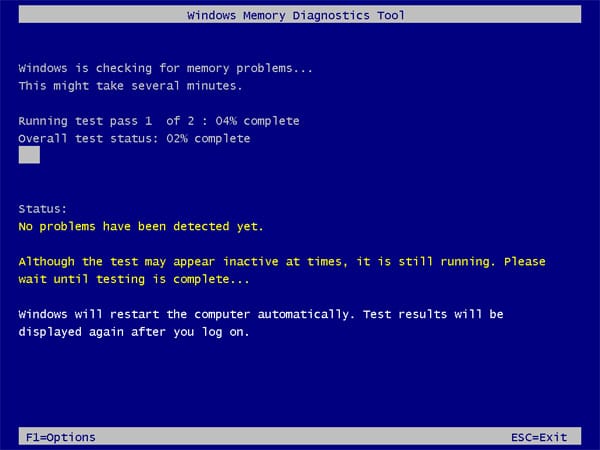 Run System file checker
System file checker utility is a Microsoft tool for detecting various problems with your system, especially for corrupted system files, and running it seems to have solved some people's memory management woes as well.
Let's run a System File Checker (SFC) scan to check for any system files corruption in the system. Before that run DISM (Deployment Image Servicing and Management) restore health command that ensures the system file checker works properly.
On the Start menu search type cmd, right-click on the command prompt from search results and select run as administrator,
In the Command Prompt, type DISM /online /cleanup-image /restorehealth and then press the enter key,
Wait for the command to complete Once done type the system file checker command sfc /scannow and press enter key,
And finally, restart your PC once the scanning process completes 100%, Check if this helps fix the memory management blue screen error.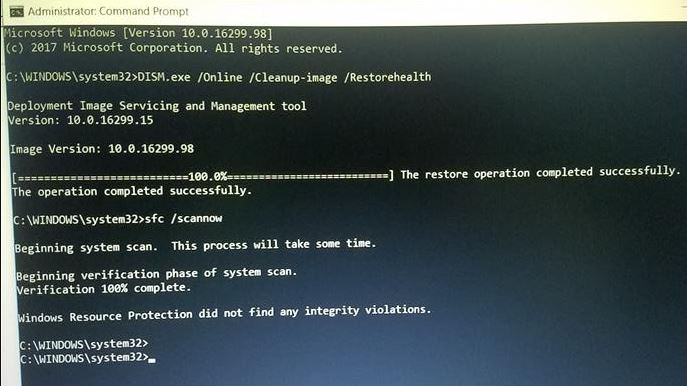 Reset Virtual Memory
If you have recently tweaked virtual memory to add extra RAM, we recommend change it to automatic and let Windows manage the page file itself.
Press Windows key + R, type sysdm.cpl and click ok to access System Properties.
Here tap Advanced in the toolbar. Then click Settings under Performance.
In the Performance Options window, tap Advanced in the toolbar. Then click on the Change option under Virtual Memory.
In the Virtual Memory window, check and make sure it's set Automatically manage paging file size for all drives.
If not checkmark Automatically manage paging file size for all drives.
Need system restart to apply the changes, and check if this helps fix the blue screen error.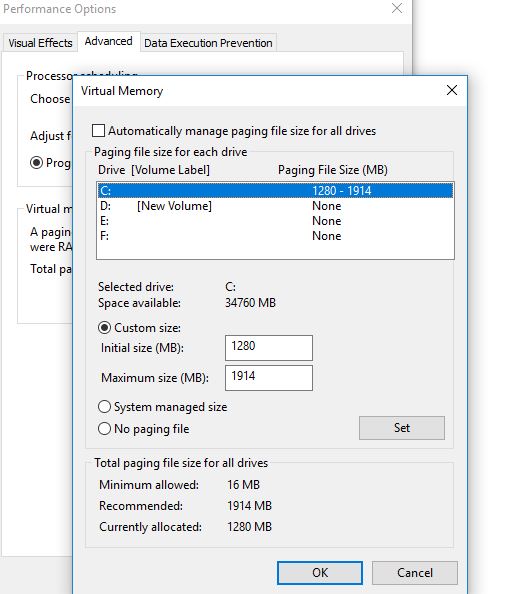 Install the latest Windows update
A Windows update can correct a variety of errors and can also increase the stability of your Windows 11 device. Installing the latest Windows update may have the bug fix for this memory management error, let's install the latest Windows updates following the steps below.
Press the Windows key + I to open the Settings app,
Go to Windows update then hit Check for updates.
If new updates are available or pending there, allow them to download and install them from the Microsoft server.
Once done restart your PC to apply them.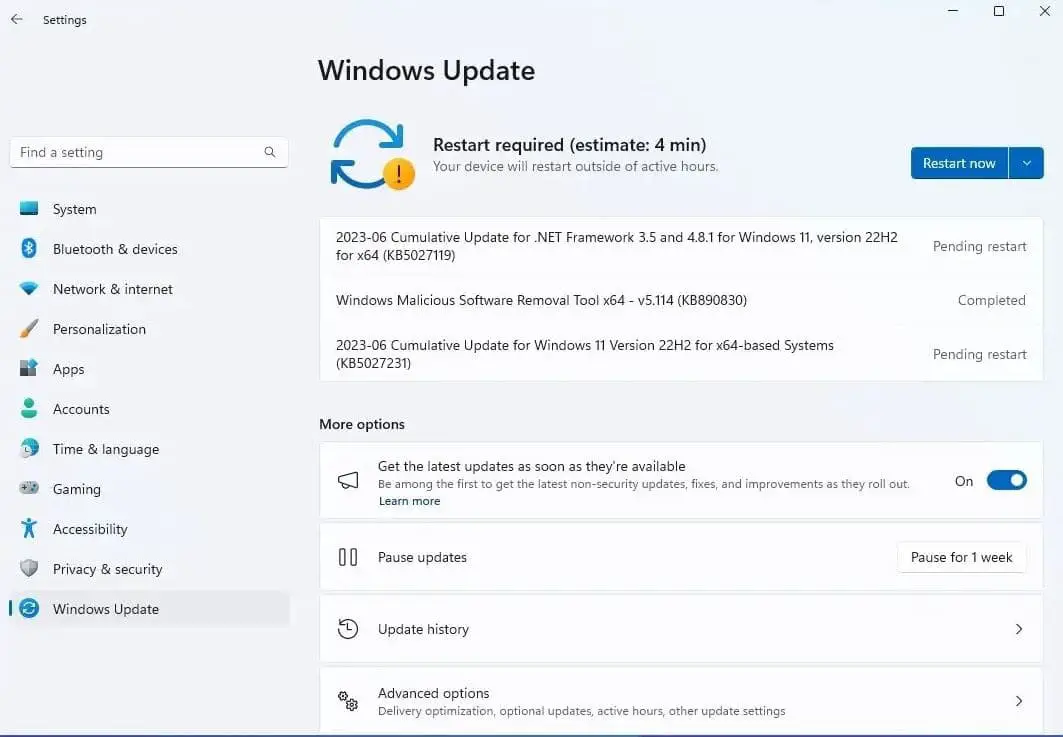 In addition, click advanced options then optional updates to download optional driver updates available.
Update Device drivers on your computer
Another common cause of the memory management error in Windows 11 seems to be outdated or broken graphics card drivers. If you're not running the latest version, try installing the newest available. If you are, it probably wouldn't hurt to uninstall them and try again. The drivers you need will depend on your graphics card, of course. Windows 11 will be able to tell you what you have in your system, but it's likely to be onboard Intel graphics or something from Nvidia or AMD.
Also, You can update drivers through Device Manager:
Press the Windows key + X and select the Device Manager option,
Expand each option and check if any driver is listed with a yellow or red alert.
Right-click the problematic driver, and select Update Driver,
Follow the on-screen instructions, typically selecting the option to Search automatically for drivers.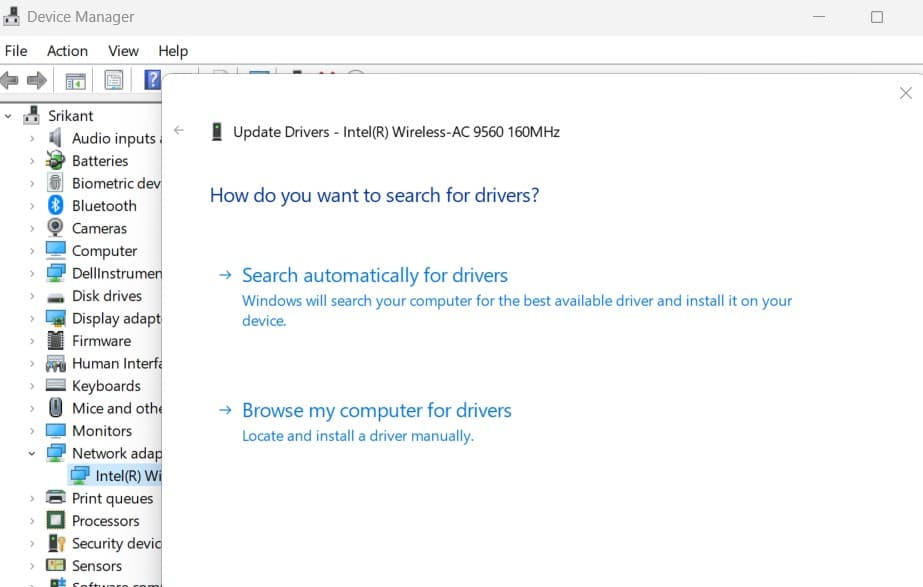 Note- Right-click each component and update the driver individually.
Check software problems
Sometimes the BSOD problem can be because a software program that you installed in the near past may be interfering with the working of existing software. You can then disable the new software and try if the problem is solved.
In addition, Test the hard drive for errors using tools like CHKDSK or third-party disk diagnostic utilities. Additionally, ensure that the motherboard is functioning properly by checking for any visible physical damage or conducting further tests if necessary.
Did these solutions help fix the Memory management blue screen error in Windows 11? Let us know in the comments below.
Also read: